From corner stores to croissants, here are the people, places and things that make life so charming in YYJ.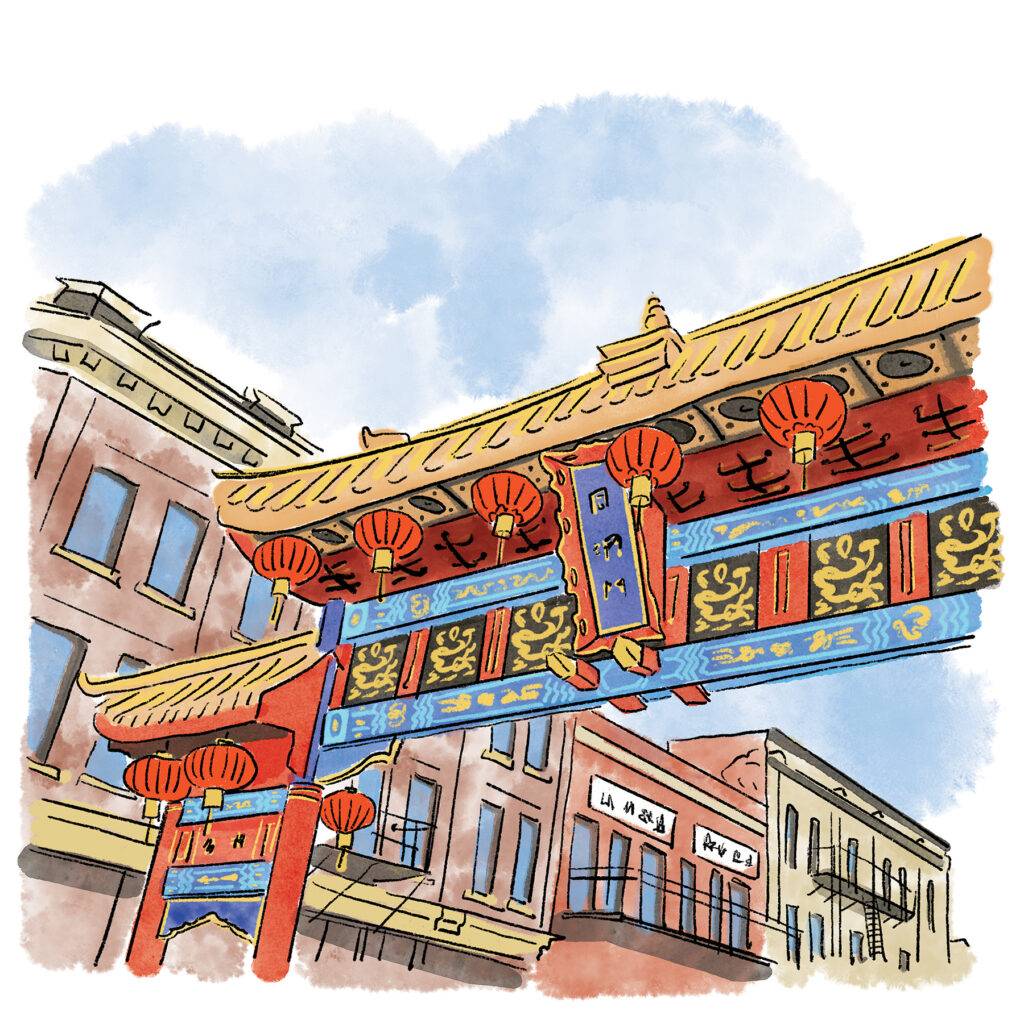 By the Staff of YAM | Artwork by Janice Hildybrant
Really, what's not to love about Greater Victoria? It has been recognized as the world's second best small city and lauded for its friendliness, its beauty and its romantic vibe. It reportedly has Canada's most restaurants, cyclists and independent bookstores per capita, its oldest Chinatown (with its narrowest street) and its first brew pub. But those of us lucky enough to live here know it is also so much more than that. Here are just a few of the reasons we love to call Victoria home.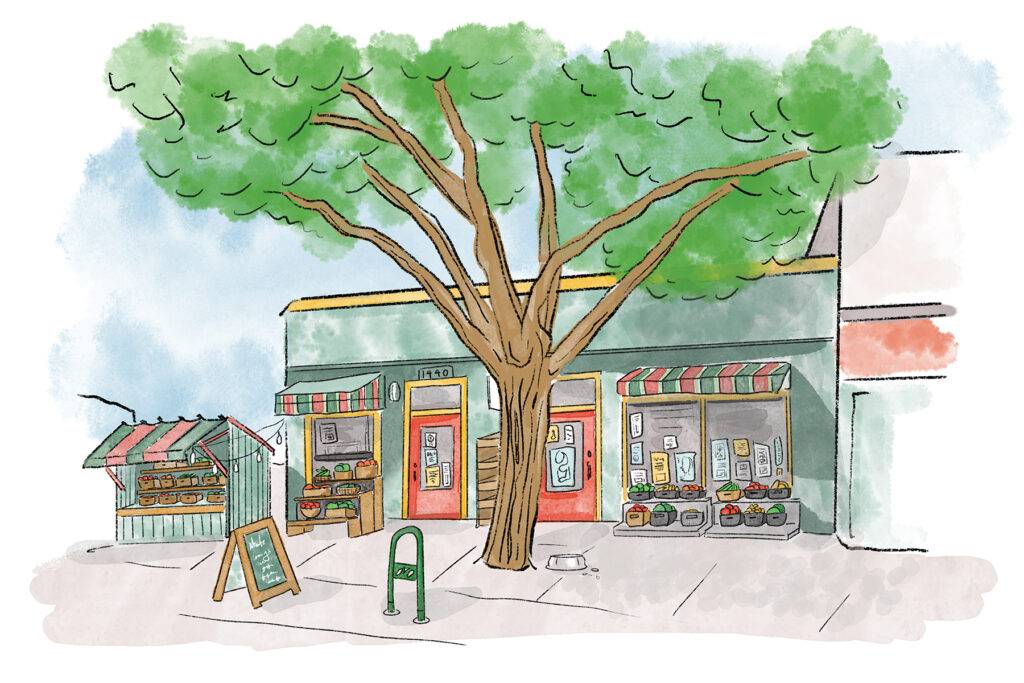 1. Cool Corner Stores
Those friendly neighbourhood shops where you'd pop in for a pint of milk, the afternoon newspaper and the latest gossip have pretty much disappeared everywhere — except here in Victoria.
Check out: Local General Store at Haultain Corners, where you can pick up a loaf of artisan bread, a pretty alpaca shawl or a bunch of organic herbs; the Birdcage Confectionary, which has been serving James Bay since 1915 and is still Victoria's smallest convenience store; or The Market Garden in Vic West, where you'll find all the fancy olive oils, conservas, spices and candies you could ever desire.
2. Great Brews
Victorians are a little obsessed with coffee, and this city is home to an abundance of independent roasters and coffee shops. Forget that chain with the stale doughnuts or the other one with the burnt-tasting dark roast — for flat whites, nitro cold brews and pourovers, Victorians head to Habit Coffee, Discovery Coffee, Parsonage Cafe, Fernwood Coffee, Caffe Fantastico and any of dozens more.
3. Even More Great Brews
Greater Victoria is a really, really good place to enjoy a pint. It's home to 17 craft breweries as well as a thriving pub scene, including Canada's first licensed brew pub, Spinnakers, which opened in 1984. Craving something refreshing for the warm days ahead? Try Spinnakers' Apricot Hefeweizen Radler, a low-proof thirst quencher ideal for your next bike ride.
4. A Community of Compassion
When Victorians see their neighbours suffering, they find a way to lend a hand, whether it's by forming a collective to support local businesses (Bread & Butter Collective), creating a free tampon distribution system to combat period poverty (joni Company), opening a secondhand arts supply store (SUPPLY Victoria), or launching the Victoria Hand Project, a UVic initiative that provides prosthetic arms to amputees in need or building a tiny homes village to help the unhoused. It makes us proud to call this city home.
5. Our Emerging Arts and Innovation District
Greater Victoria has an abundance of artists of all stripes — painters, potters, dancers, actors, musicians — and a booming tech industry, too. The new Arts and Innovation District will celebrate both and at the same time revitalize a part of the inner city that sorely needs it. Already galleries, restaurants and the coworking space KWENCH have started moving into the 10 blocks or so of mostly industrial land around Rock Bay. We can't wait to see what's next!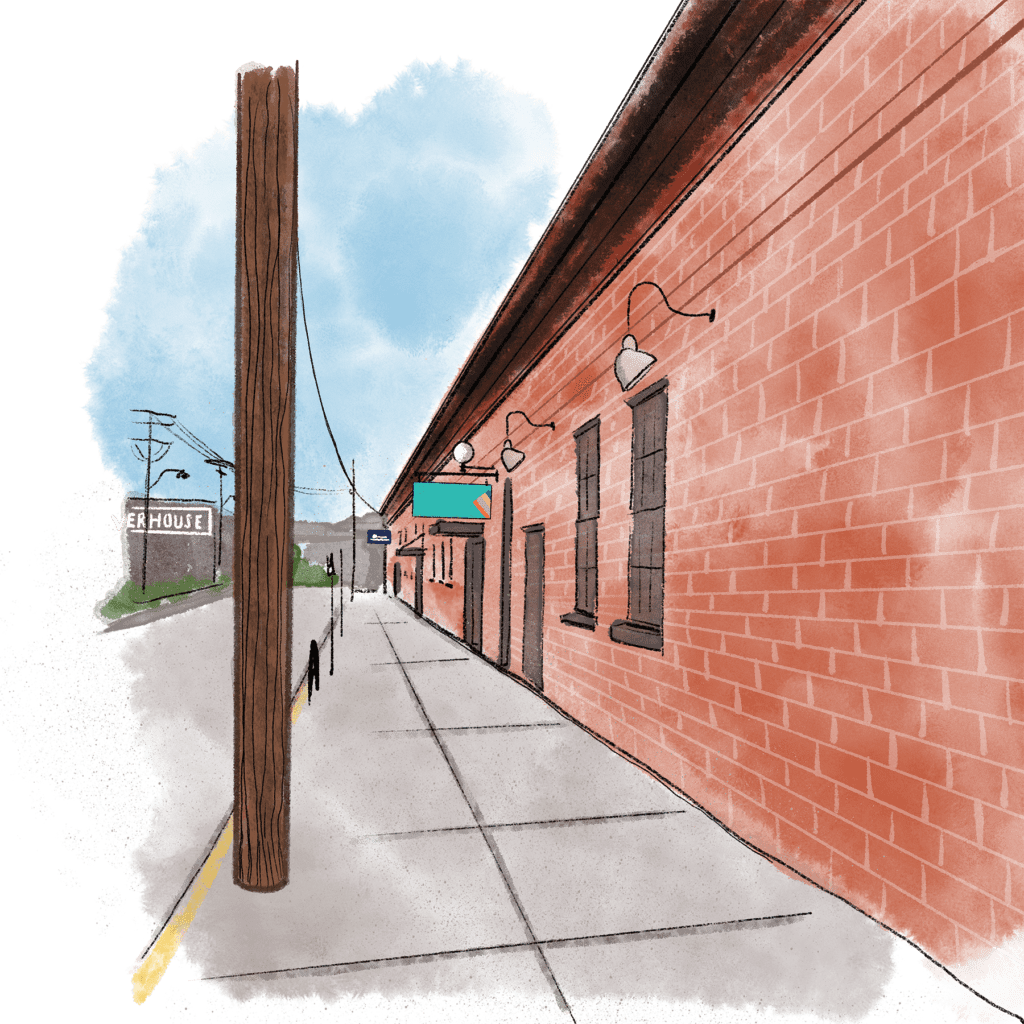 6. A Valet for Your Bike
Love 'em or hate 'em, all those bike lanes make it easy to two-wheel it to work, school, events, shopping or just to have fun. Making it even easier is downtown's free bike valet operated by the non-profits Better Environmentally Sound Transportation and Capital Bike. Now in its second year, the daily coat-check-style service is located at Pandora Avenue and Broad Street. From March to December, it offers commuters a safe, secure space to store regular and electric bikes, bike trailers, strollers, scooters and other personal mobility devices. It's an idea that's catching on —
Hillside Shopping Centre is piloting a free bike valet, too.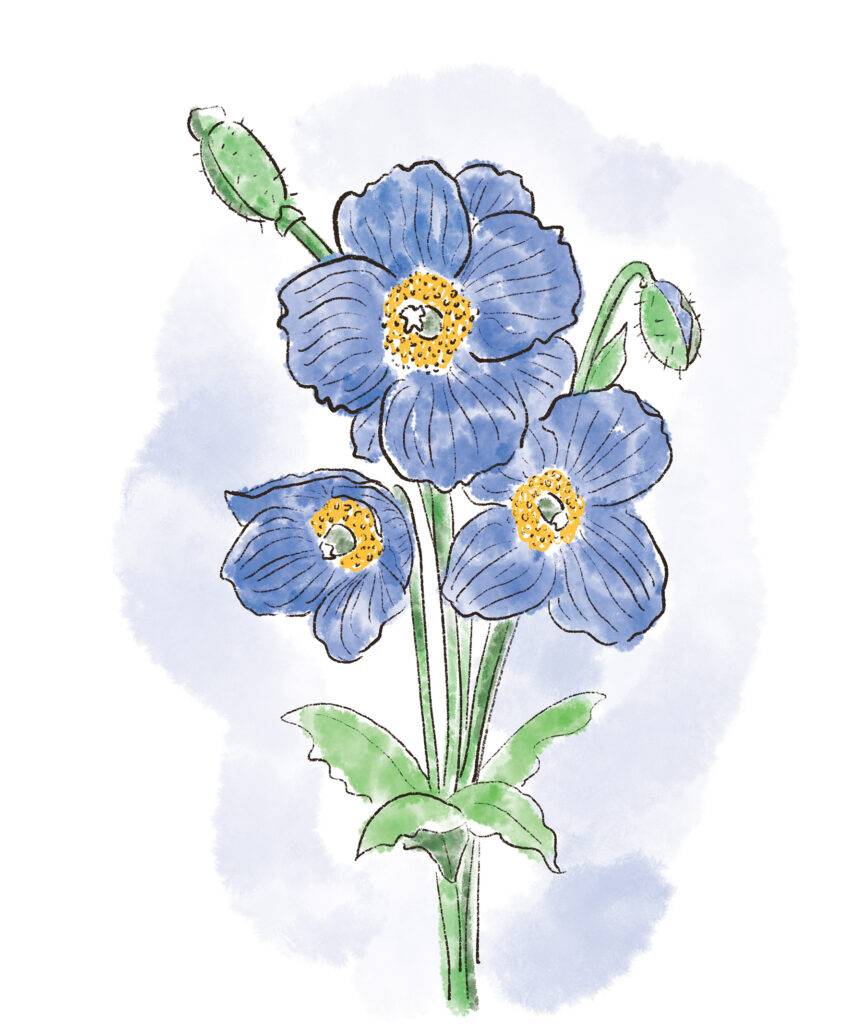 7. Dreamy Blue Blooms
Thanks to our gentle climate, flowers bloom most of the year round in Victoria, from the cherry trees that fill the streets with blossoms in spring to the roses that linger late into fall. But among the rarest of them all is the Himalayan blue poppy, which appears each May on the dappled floor of the Japanese Garden at The Butchart Gardens. Once considered a myth, this shy, elusive flower represents magic, imagination and making dreams come true.
8. World Class Cocktails
For a smallish city, Victoria has an enormous amount of creative talent when it comes to cocktail culture. Two city bartenders — Kate Chernoff from The Courtney Room and Harry Tham from Clive's Classic Lounge — recently triumphed over hundreds of others to make it to the final 10 of Diageo World Class Canada, the national round of the biggest, most prestigious and most challenging cocktail competition on the planet.
Not only that, we have some of the best cocktail bars in the country, as recognized by Canada's Best Bars, as well as the Whisky Hotel Bar of the Year, Clive's Classic Lounge at the Chateau Victoria, as decided by the prestigious, U.K.-based Icons of Whisky Awards.
The Armani cocktail created by The Courtney Room's Kate Chernoff.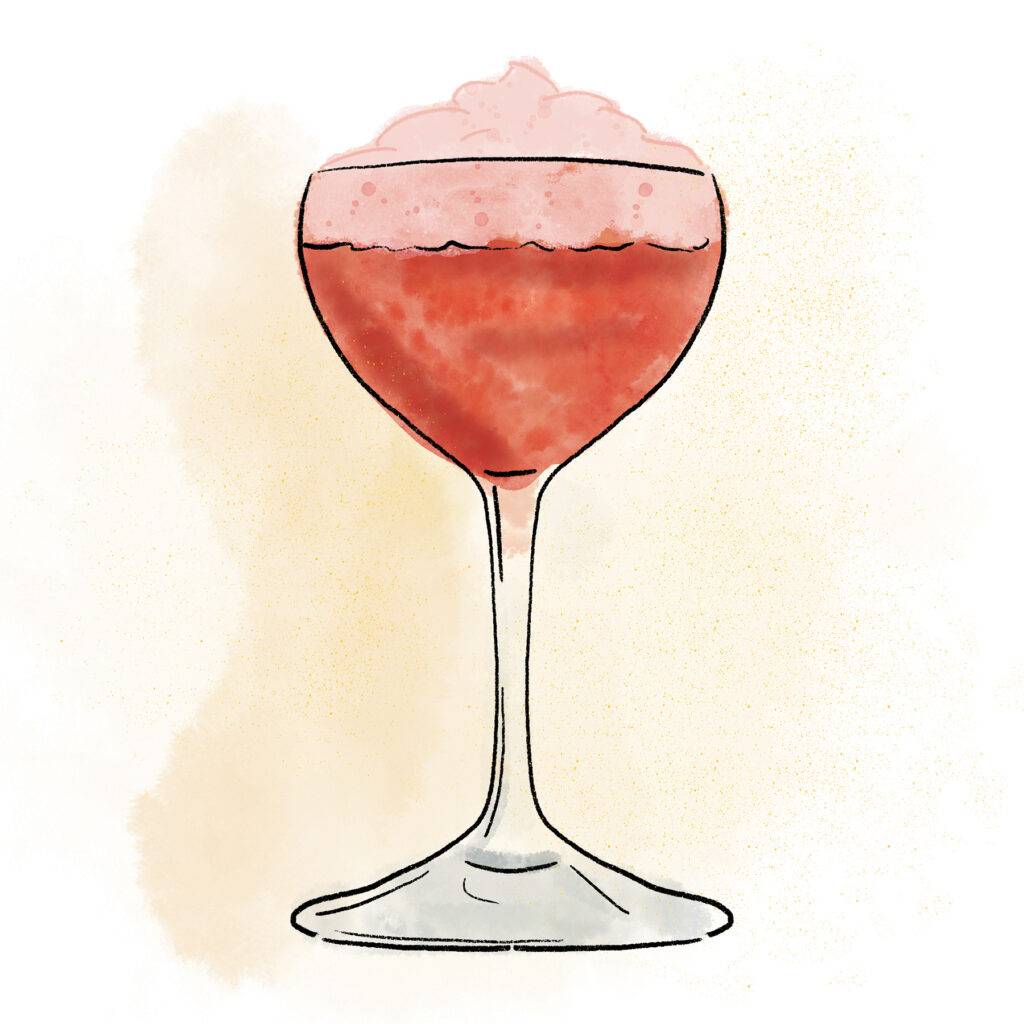 9. One Scandalous Architect
Much of what gives Victoria's Inner Harbour its distinctive character can be attributed to Francis Rattenbury, the architect who designed the B.C. Parliament Buildings, Fairmont Empress, Steamship Terminal and the Crystal Garden between 1898 and 1924. But by the mid-1920s, his style of classical-inspired design had fallen out of fashion and Rattenbury himself had fallen out with, well, just about everyone.
In part, it was over money, but mostly it was because the 50-something architect was very publicly carrying on with a 27-year-old divorcee while abandoning his wife and children and leaving them without heat or light. The Rattenburys eventually divorced, Francis married his younger lover and they fled to England, scandal following in their wake. Rattenbury was later murdered by the 18-year-old chauffeur who was his new wife's lover.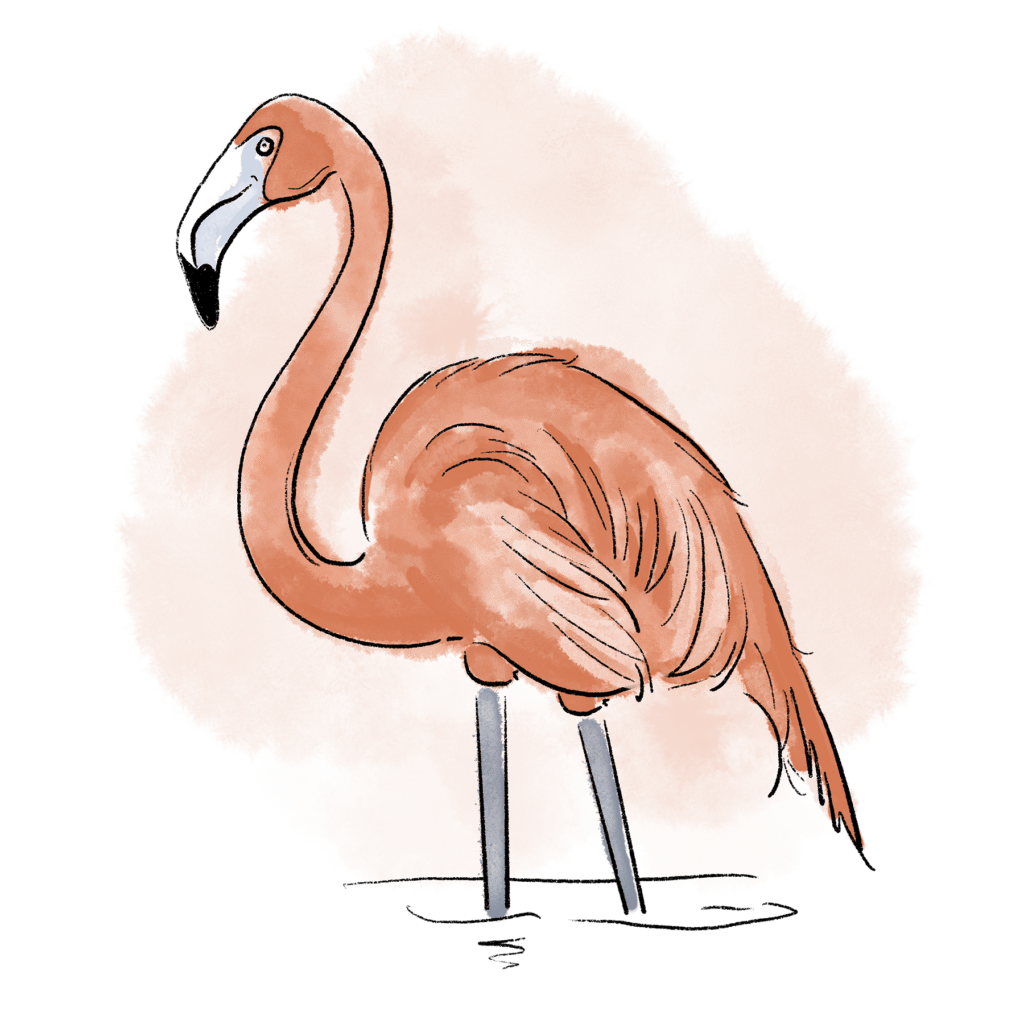 10. Creature Features
We may visit the Victoria Butterfly Gardens for the thousands of colourful winged insects, but what keeps us mesmerized is all the other critters in this immersive tropical experience. Among the lush foliage you may spot: poison dart frogs, tortoises, iguanas, flamingos, macaws and the button quails that keep unwanted pests under control. Even better? All the animals are rescues, donations or adoptees.
11. Honour Farm Stands
We love supporting local in Victoria and, lucky for us, we're surrounded by farmland and farm markets where we can buy everything from arugula to zucchini. But maybe our favourite way to shop during the growing season is to visit the little unmanned honour stands outside a farm's gates, where you can pick up a bunch of herbs, a dozen eggs, a fat squash or a pretty bouquet of flowers. Just be sure to leave cash in the tin provided.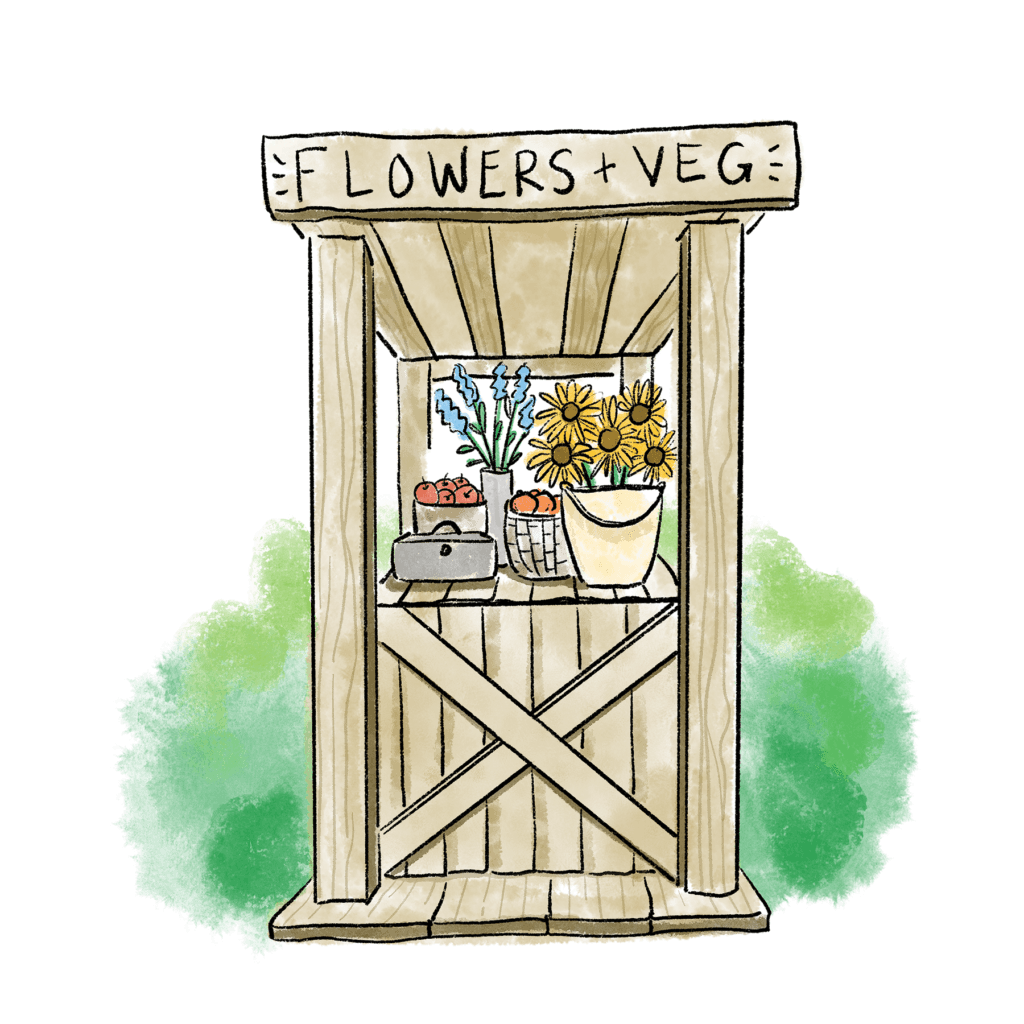 12. Bridge Over Troubled Roads
With its one-way streets, lack of a grid system and roads that change their names from block to block (looking at you, Harriet / Boleskine / Saanich / Tattersall), Victoria can be a real journey to navigate. Thankfully, at least one entity is looking out for when things get gnarly out there. The spoof Twitter account @JohnsonStBRDG calls out dangerous downtown driving, especially abuse of bike lanes and crosswalks, cracking wise while gently chiding bad behaviour on those winding roads.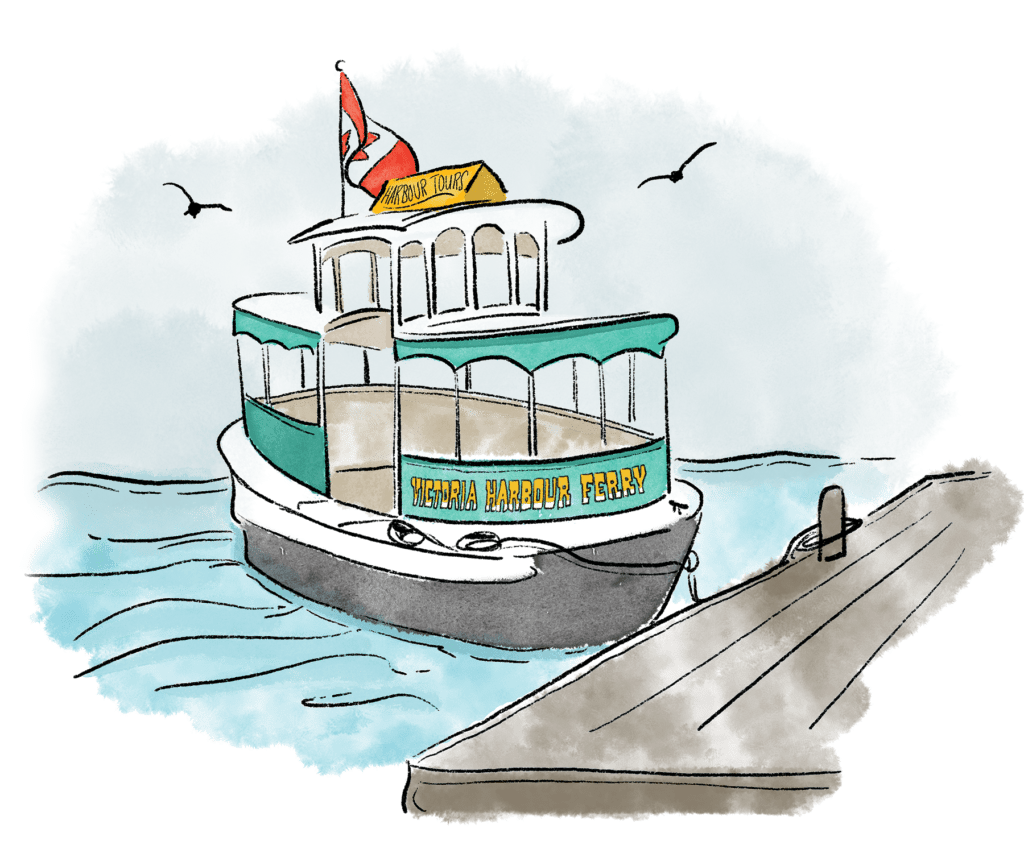 13. The View from the Water
Victoria's Inner Harbour is a busy place. Not only is it a port, a marina and a float plane terminal, it's also a favourite route for kayakers and stand-up paddleboarders. (Check out the sunrise and sunset tours led by South Island SUP.)
Despite all the marine traffic, you can still spot seals, sea lions, otters and eagles as you glide along. One of our very favourite ways to experience the Inner Harbour is by hopping on a pickle boat (a.k.a. Victoria Harbour Ferry) to Fisherman's Wharf or on a pub crawl.
14. A Flight of Gin
In 2021, Victoria International Airport (call letters YYJ) became the first in North America with its own distillery. Find Victoria Distillers after security, where you can watch the purple-hued Empress 1908 Gin being blended and pick up a bottle to enjoy at your destination. No wonder YYJ has been named one of the world's 10 most loved airports by CNN Travel.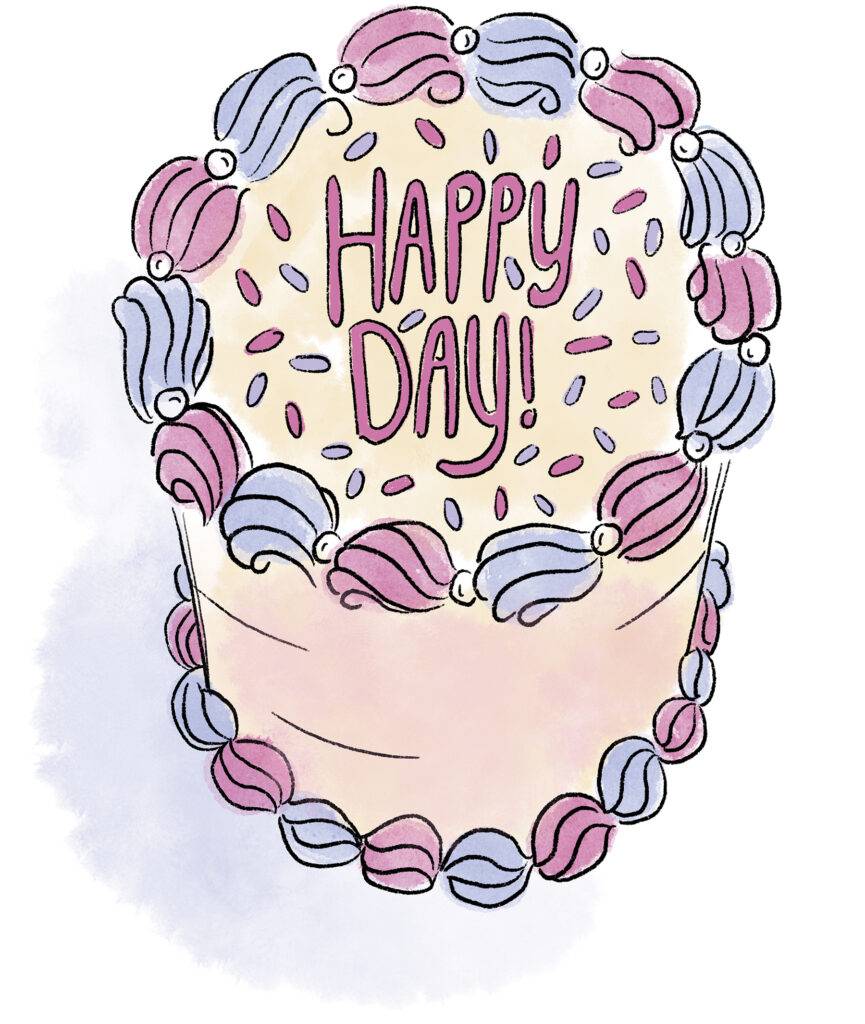 15. The Best Baked Goods
Consider Victoria the capital of carbs, with bakeries featuring everything from the crustiest sourdough to the most inventive little cakes. Joining the likes of Fol Epi, Fry's, Crust and the venerable Dutch Bakery are a trio of newcomers: Little Sweety Cakes Studio makes adorable little mousse cakes and great big cream puffs, while The Art of Slow Food sells organic sourdough breads, cinnamon buns and macarons, and GoodSide Pastry House offers perfect pâtisserie, including the most shatteringly flaky croissants.
16. Breakfast to Go
We love our breakfasts in this town, but you know what we really, really love? Breakfast sandwiches, so perfect for grabbing and going and getting on with the day.
The hard part is deciding which one: the Berryman bacon, fried egg and shallot aioli on a beet brioche bun at Bear & Joey Café; the poached Lockwood Farms egg, avo, tomato and cheddar on an insanely flaky buttermilk biscuit at Ruth & Dean; or the Hawaiian-inspired spam, fried egg, smoked mozza and sriracha mayo on brioche at Rise & Grind.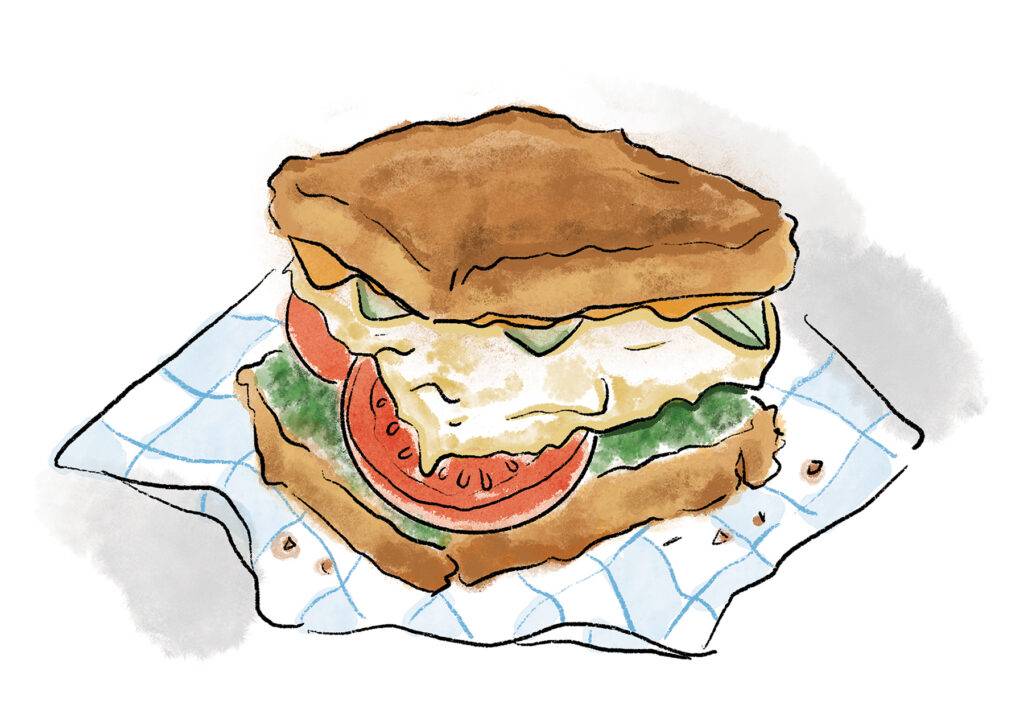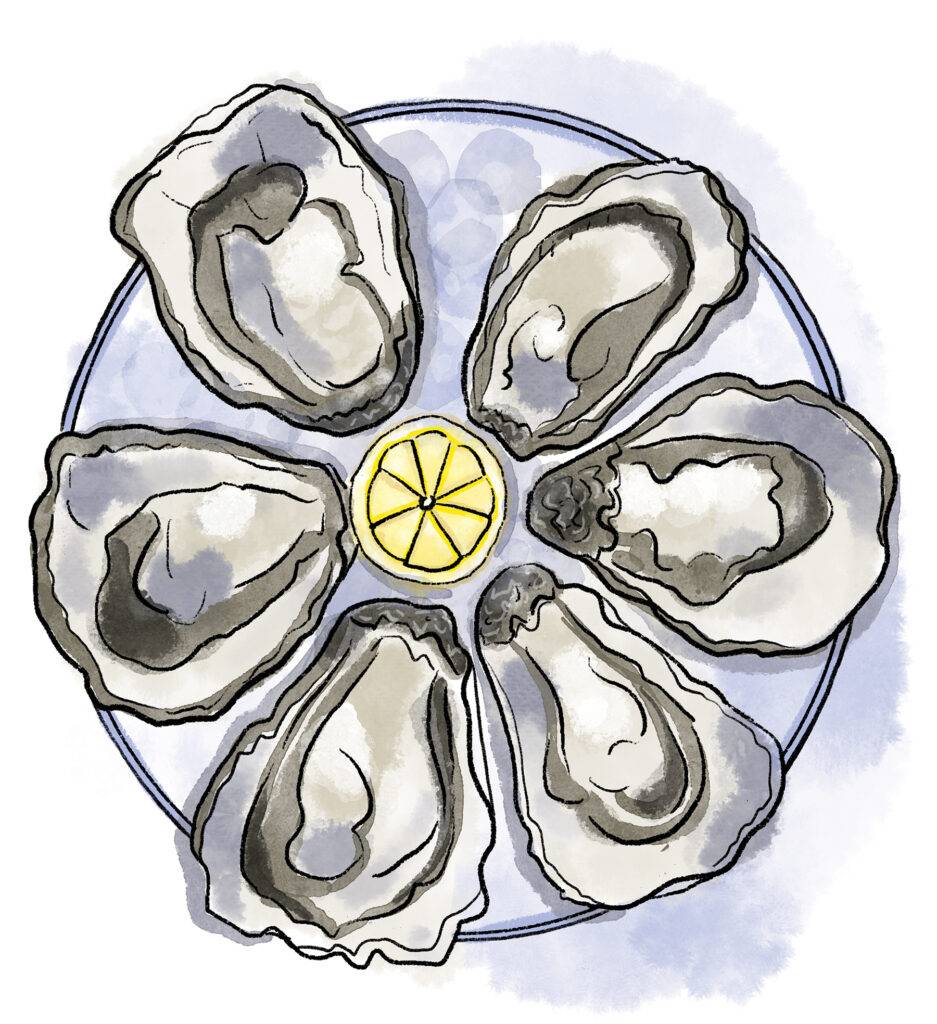 17. Super Seafood
Surrounded as Victoria is by ocean, it's little surprise that this is a great destination for seafood lovers. Local oysters, clams, salmon, Dungeness crab and more abound on city menus. That includes the menu at the new Toptable restaurant helmed by Victoria's own chef Kristian Eligh. Located on Douglas Street across from City Hall, the highly anticipated restaurant is set to open this spring with a seafood focus and "selections from local and global shores."
18. A City of Readers
Victoria loves those charming homemade "little free libraries" you see dotted around city streets — in fact, Greater Victoria has some 650 of them, with a map to help you find them (victoriaplacemaking.ca/little-free-libraries).
Looking for your next read? This city's got you covered.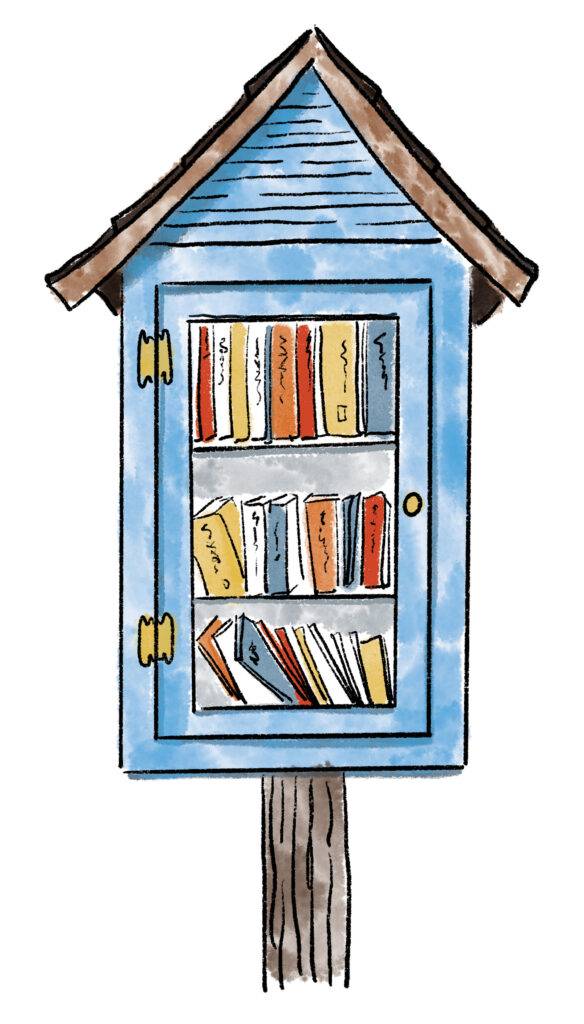 19. … And Writers, Too
Victoria also loves its independent bookstores, and is likely home to more of them per capita than anywhere else in Canada. Look at the "local author section" at, say, Munro's or Bolen or Russell Books and you'll see shelves jam-packed with fiction, poetry, non-fiction and cookbooks penned by people you might run into at your favourite coffee shop. Historically, there was Emily Carr, Alice Munro (as in, Munro's Books) and the poet Robert W. Service (as in, the "bard" of the Bard & Banker pub). Today that could mean Mark Leiren-Young, Esi Edugyan, Tara Moss and many, many others.
20. A Taste of Indigenous Culture
The relationship between Indigenous people and settlers has not always been an easy one here on the unceded lands of the Lekwungen/Songhees, Esquimalt and SÁNEĆ peoples. But an Indigenous tourism initiative is working to change all that. Explore Songhees welcomes visitors to the culture and traditions of the Songhees Nation at Ship Point, where guests can browse works by Indigenous artists and graze on authentic cuisine from their food cart. They also offer cultural walking or canoe tours, special events at the Songhees Wellness Centre and catering for your home or workplace.
21. World's Largest Underwater Ocean Observatory
Do you ever wonder what's under those rippling blue waves? Ocean Networks Canada has a pretty good idea. The ocean-observing facility hosted and owned by the University of Victoria was established in 2007 and today monitors Canada's Pacific, Arctic and Atlantic waters. On this coast, its VENUS and NEPTUNE observatories comprise nearly 900 kilometres of underwater fibre optic cable, sea floor nodes and other equipment. It's not only one of the largest ocean data projects on Earth, but also offers early warnings of earthquakes and tsunamis.
22. Small Screen Romance
If you're watching a Hallmark TV movie set in, say, the southern U.S. (Once Upon a Prince) or a sunny island (Sailing into Love), and you suddenly think, huh, that looks awfully familiar, well, that's because it was almost certainly filmed in Oak Bay, a neighbourhood that has "romantic destination" written all over it.
23. Scenic Shortcuts
How do you know you've really become a Victorian? When you discover the city's semi-secret lanes, alleys, walkways and other handy shortcuts.
Fan Tan Alley and Trounce Alley are the best known of these terrific little urban spaces, but there is also the walkway that goes by Brown's Florist on Fort Street to the library on Broughton; the pathway that connects the two sections of Henderson Road near Carnarvon Park in Oak Bay; and the path through the Spirit Garden in North Jubilee. The rest you'll need to find yourself.
24. The Best Brunch
We are very, very serious about brunch in this town. Lining up for smoked salmon bennies is practically a competitive sport, and there are so many great places to choose from, you could hit a different brunch joint every week. One of the most beautiful is Charlotte & The Quail, perched on the edge of the 10-acre Gardens at HCP (Horticulture Centre of the Pacific). Try the baked oatmeal pancakes with a pretty pink rose latte.
25. Insta-Relaxation
So you're working in your home office and suddenly your neck and shoulders are aching and you think, gosh, I need a massage. Relax! Compass Massage Therapy is on its way. Owned and operated by mother-daughter duo Natasha and Hailie Masters, Victoria's first fully mobile massage therapy business brings RMT, reiki, acupuncture and more to you.