Who needs the tropics when you can find beautiful scenery and thrilling activities right here on Vancouver Island? We whisk you away to hike among the coastal giants, savour the best of farm country or snowshoe on a pristine mountainside. Whether you're planning a day trip or a longer journey, we have everything you need to know for the escape you're craving right now.
1 – WINTER'S HEIGHTS
Warm your soul with a snowshoeing adventure in the Comox Valley.
By: Tim Ennis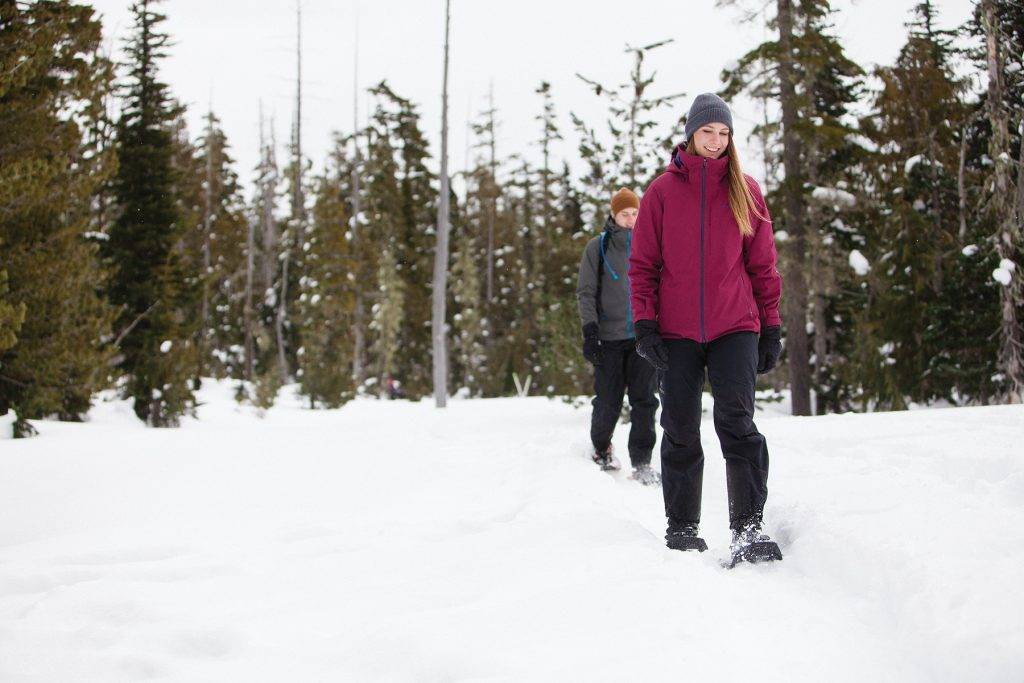 Warmth. It embraces me like an old friend the moment I set foot into Locals Restaurant. The rich aromas, the cozy 1930s natural wood architecture, the orange glow from the stone hearths all offer well-earned solace after a winter snowshoeing adventure to Vancouver Island's snow-clad mountains.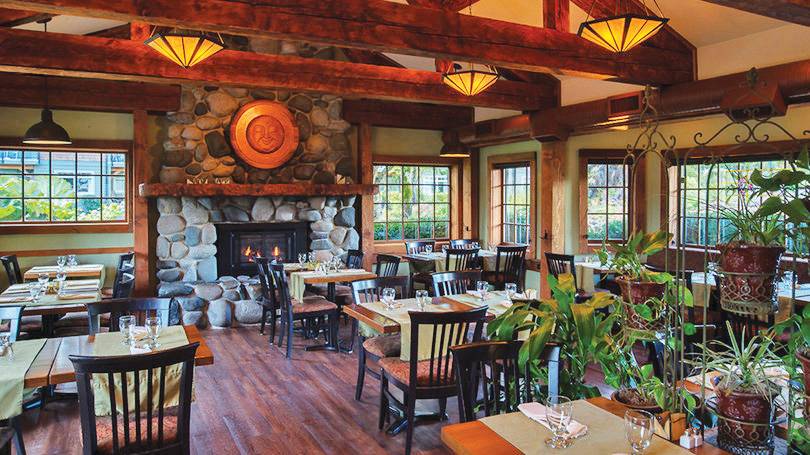 I arrived in Courtenay late on a Friday afternoon. It would have been easy to arrive earlier, but unplugging from the hectic pace of life for a weekend away had me yearning to follow the slow and smooth curves of the eastern coastline along the Old Island Highway. I had always been curious about the people and landscapes of Baynes Sound, but this was the first time I stopped to take in a Denman Island moonrise or pick a handful of fresh oysters from the beach at falling tide. The discordant cacophony of barking sea lions seemed to affirm that I had made the right decision. A couple of free charging stations for my electric car in Buckley Bay made the scenic detour easy to manage.
Once in Courtenay, I checked into my room at the Old House Hotel & Spa, then decided to go for a walk and find something to eat, to fuel up for the next day's mountain adventure. This was not as straightforward as I expected. On any given winter's eve, downtown Courtenay is far more vibrant, artistic and playful than might be expected for such a small city. My quest for sustenance was completely distracted by the astonishing array of independent bookstores, toy shops, clothing retailers, bakeries, delis, home-and-garden stores, galleries and public art. My quick reconnaissance of 5th and 6th streets clearly called for a more detailed and thoughtful return.
There was an equally wide array of locavore culinary options, including Pizzeria Guerrilla, Gladstone Brewing Company, Atlas Café and Nikkei Ramen-Ya. I opted for a thin-crust, stone-baked, Italian-style pie at Pizzeria Guerrilla paired with a pint of IPA from the excellent Cumberland Brewing Company.
Next morning, I headed to Mount Washington Alpine Resort, which was familiar to me from my childhood. I'm not sure if my parents brought us up to the Raven Lodge each winter to indulge in hot, sticky cinnamon buns or whether they intended to instill in us a sense of awe for Vancouver Island's winter alpine landscapes. Either way, the resort's unpretentious, family-oriented spirit has remained steadfast all these years — although as an adult, I could stop at Wayward Distillery along the way to fill a flask with Krupnik, an herbal, honey-based spirit that is the locals' secret to keeping fire in the belly while venturing out onto the Island mountains in winter.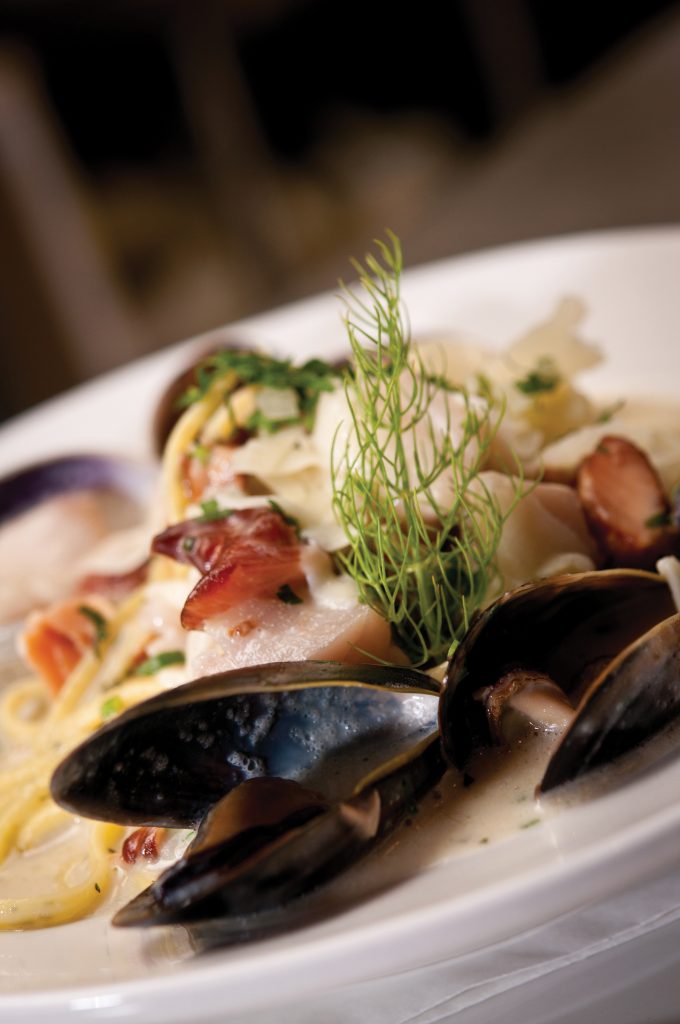 With a scenic backdrop that includes the Comox Glacier, Mount Albert Edward, Alexandra Peak and other mountain giants, snowshoeing at Mount Washington is about as good as it gets for those curious about how to step into the larger world of snow sports. It has more than 22 kilometres of well-marked snowshoe-only trails, a full-service rental department and special packages that link experienced professional guides with first-timers. Plus its gentle terrain is suitable for anyone of any age who wants to appreciate the still beauty of Vancouver Island's old-growth forests and mountains in winter.
After a few hours of soaking up world-class mountain views in a pristine winter alpine setting, I was ready to head back to the Old House Hotel and its Ohspa, which offers a wide range of spa services, including hot stone massage, foot massage and couples' packages, from its location right in the heart of the K'omoks Estuary. I spent some time enjoying the warmth of the sauna and heated outdoor pool, before venturing to Locals Restaurant, adjacent to the hotel, for dinner in front of its glowing hearth.
Locals' chef Ronald St. Pierre is as award-winning as he is creative in his approach to crafting meals that feature the best agricultural products the Comox Valley has to offer. Among them is the exceptional fresh, local seafood, which is at its bountiful best in the Pacific Rim bouillabaisse. It was heartwarming, too, especially when I learned that Old House and Locals are supporters of restoring the K'omoks Estuary through Project Watershed.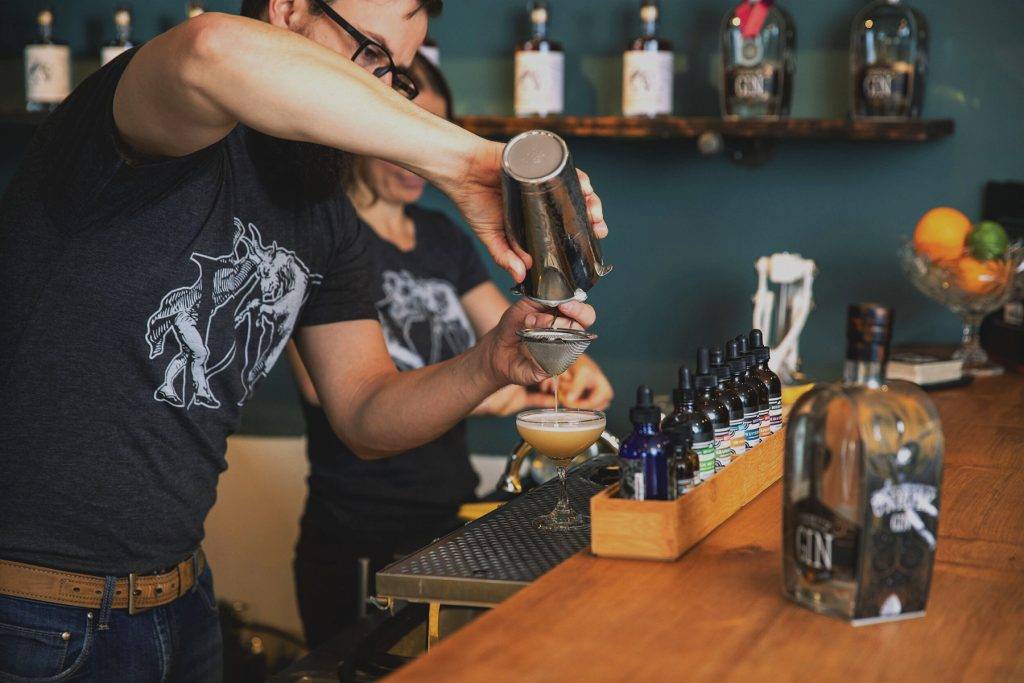 But they are not alone. I discovered that local businesses throughout the Comox Valley are giving back to the environment that sustains them, whether it is Wayward Distillery and Cumberland Brewing Company protecting forests in Cumberland or Mount Washington Alpine Resort working for the recovery of the endangered Vancouver Island marmot.
A change of scenery was long overdue, but it turns out that spending a snowshoeing weekend amid the relaxed ambience of the Comox Valley was also the perfect way to warm my soul.
2 – TOWERING TREES & COZY CAFÉS
The trip from Sooke to Port Renfrew might be the getaway you need right now.
By Joanne Sasvari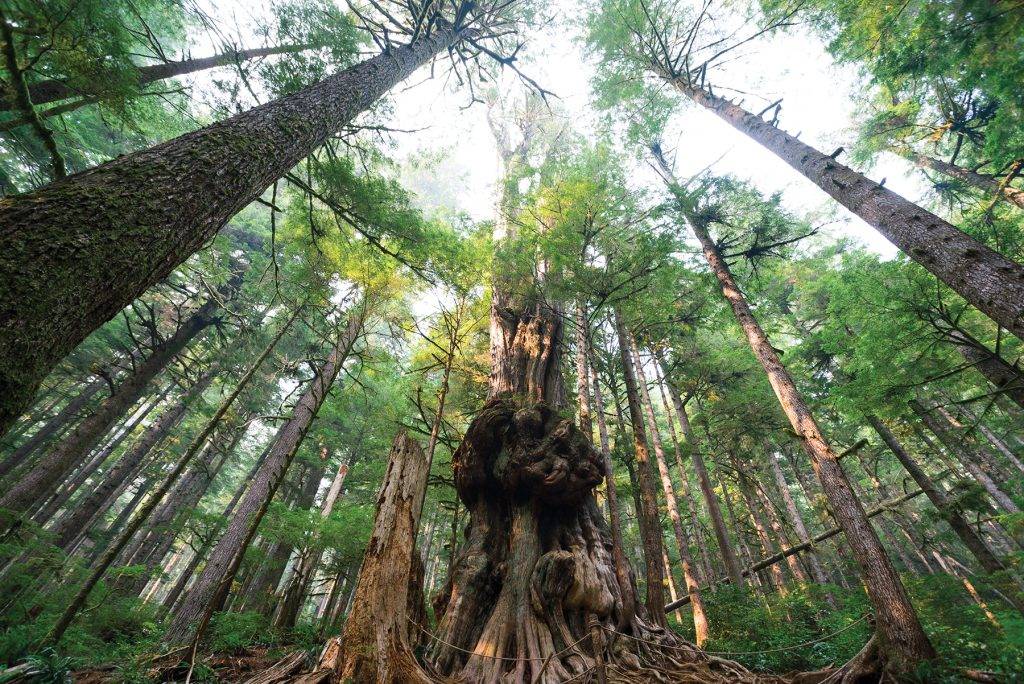 Sometimes you just need to escape, to clear your head, to leave all your daily concerns behind. But when you live on an island, there are only so many places to go. Luckily, there's the Sooke to Port Renfrew coastline — close enough for a day trip, but a world away in every other way.
From Victoria, the drive to Sooke is less than an hour, but that journey along Highway 14 takes you into another realm. It travels from the urban sprawl around Langford into bucolic farmland — and then things get really wild. To the south, just 20 kilometres across Juan de Fuca Strait, the forests of Washington State's Olympic Peninsula emerge mistily from the downpours that keep this coast so green. (There's a reason they call the village at the end of the line "Port Rainfrew.") On this side of the Salish Sea, horses graze in verdant pastures and hand-drawn signs advertise farm-fresh eggs at the end of long driveways. In between, the occasional orca frolics in the strait, while eagles soar overhead. This is British Columbia in all its wild beauty, and it's right on our doorstep.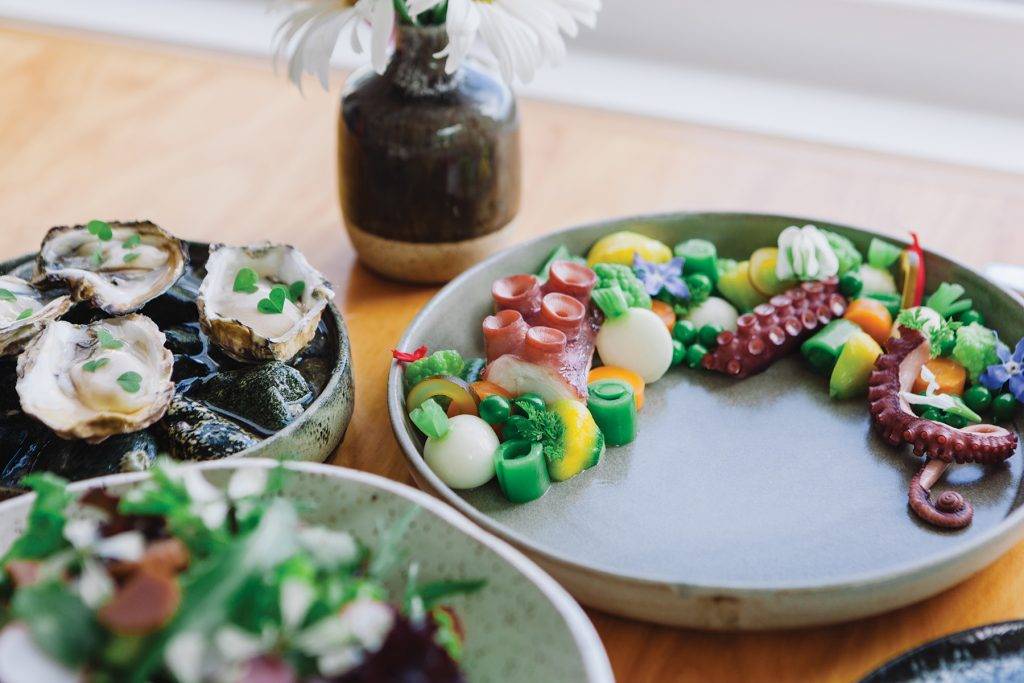 Sooke itself is a pretty town of gardens, historic homes and cozy little eateries, like the passionately farm-to-table Wild Mountain Food & Drink, pubby Route 14 and retro-diner Mom's Café, with its irresistible mile-high apple pie. And while the famous Sooke Harbour House inn is closed for now, the newly renovated Prestige Oceanfront Resort offers comfortable accommodation right on the harbour.
Sooke has long been a popular destination for recreational fishing and other outdoor adventures, so bring your rod and reel, if that's your thing, and your hiking boots no matter what. In nearby Sooke Potholes Provincial Park, hiking trails lead through towering Douglas firs to a series of deep rock pools — the potholes — carved by the Sooke River. It's also a popular stop on the Galloping Goose Regional Trail, the 55-kilometre walking/running/biking rail trail that travels from Victoria to Leechtown, a ghost town just north of Sooke.
There are several other parks and hiking trails here, culminating in the granddaddy of them all, the epic, multi-day, experts-only West Coast Trail that treks from Port Renfrew along the rugged Shipwreck Coast to Bamfield. Somewhat more accessible (and significantly less muddy), French Beach Provincial Park is perfect for a day's outing, for a picnic with friends and a gentle stroll along the shore.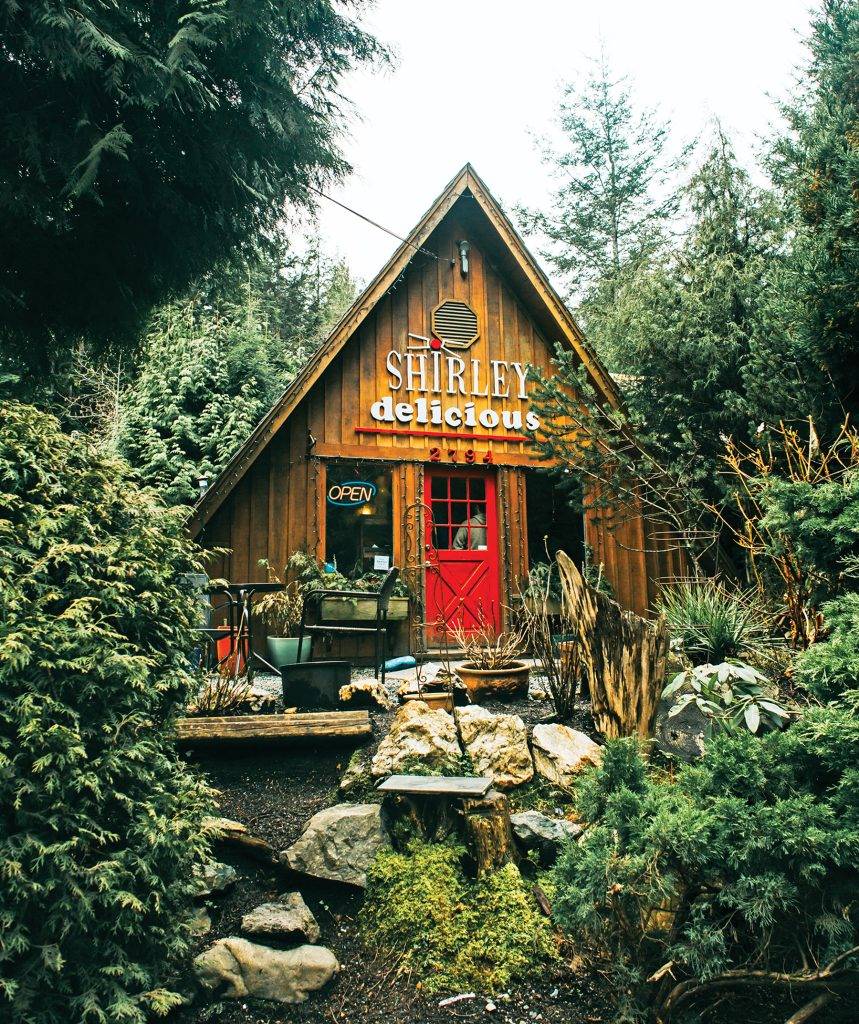 From Sooke, the road continues to the village of Sheringham, known to one and all as Shirley. This is home not just to the exceptional, award-winning Sheringham Distillery, renowned for its local kelp-flavoured gin, but to Shirley Delicious, a quirky café in an A-frame hut where loggers, fishers, hikers and environmentalists alike enjoy freshly baked treats and homemade soups.
And then the forest closes in. The trees loom taller, darker and a little spookier as you get close to Port Renfrew and the Island's storm-tossed west coast. Moss covers them like thick velvet. Mist drifts between their branches. Rain almost certainly will fall, the earthy aroma of petrichor mingling with the salt of the sea and the fresh green fragrance of the forest.
About 10 kilometres outside Port Renfrew, in the traditional territory of the Pacheedaht First Nation, you will find Avatar Grove, a stand of some of the world's very last remaining old-growth red cedar and Douglas fir trees, some as old as 1,000 years. Follow the boardwalk through the forest so you can pay homage to "Canada's Gnarliest Tree."
By now you will likely need to refuel and, perhaps, find a place to stay for the night. In Port Renfrew itself, Wild Renfrew is a resort that offers pretty much whatever you need. The team can connect you with outfitters for whale watching or fishing, help you organize a wedding or direct you to the best hiking trails. They also have a pub, a slightly fancier restaurant, seaside cottages, luxury tents, a lodge, even real estate.
You know. Just in case you decide to make your escape a permanent one.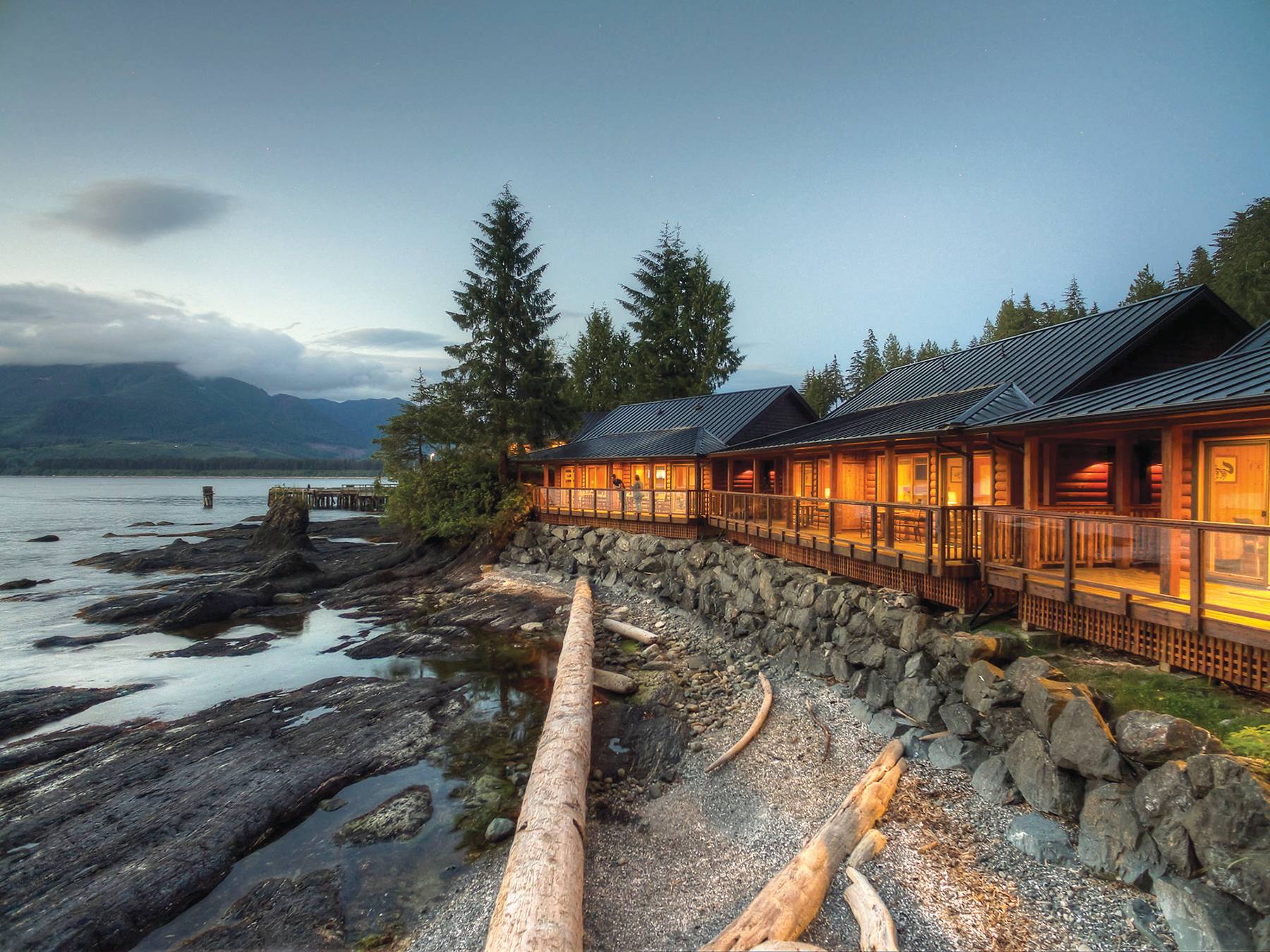 3 – BOUNTIFUL VALLEY
Savouring the season in the Cowichan Valley.
By Carla Sorrell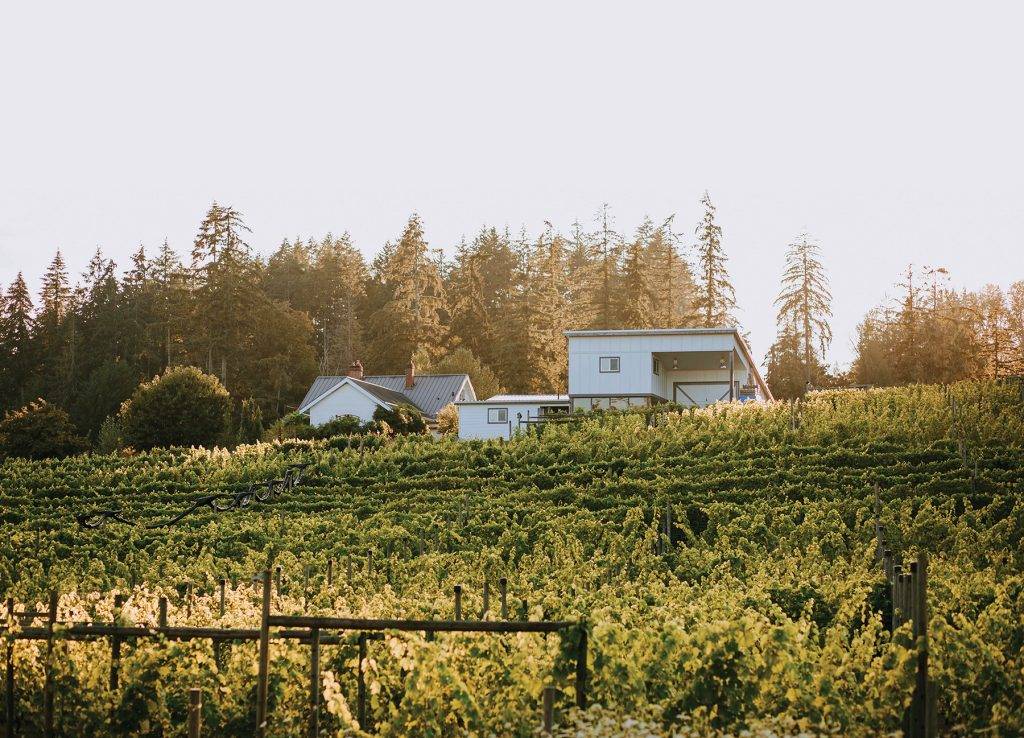 After a couple of nights spent in Cowichan, I'm keen to consider myself a valley girl. The magic of this region is undeniable. The abundance of the land is alluring. The proximity to my home in Victoria makes it incredibly practical for a quick getaway, with or without kids. Despite that, I wanted more and before I left I was scanning realtor.ca and imagining a permanent relocation.
A unique micro-climate gives the valley Canada's highest year-round temperatures, accounting for the richness in agricultural offerings. Translation: a foodie's paradise.
Wine (and beer) country
There are those moments on every trip, no matter the length, when you feel you're in the right place at the right time. The stars, or more significantly, the weather and the drinks, align to elevate an experience from good to spectacular.
The first stop on our way up-Island, a late autumnal lunch at Unsworth Vineyards, found us sitting outside, warmed by a heat lamp, watching the sun-soaked vineyards. We were off to a good start.
Unsworth gained attention in the summer of 2020 when the Turyk family sold to Barbara Banke and Julia Jackson of California's Kendall-Jackson Wines, who are active co-owners and bring with them an incredible wealth of expertise that they have been keen to apply to Cowichan's terroir.
The domain's Charme de L'Île is a not-to-miss favourite, a sparkly take on Prosecco that is brewed in high-pressure Italian tanks and embodies a signature style of the region.
Unearthing the region's flavours, Unsworth Restaurant's menu has a lot to offer, but what keeps me coming back for more is their smoky seafood chowder.
Later, the highs and lows of the valley reveal themselves. The sound of torrential rain bellows over the expansive, protruding ceiling at Blue Grouse Estate Winery's LEED-certified production and tasting rooms, making for a dramatic visit. Stretching across the horizon, the weather rolls through as if on a conveyor belt.
With such an extensive range of wines, it was hard to choose a selection for tasting. Blue Grouse boasts some of the oldest pinot gris vines in B.C. and a valuable crop of other estate grapes. The vineyard is undergoing the transition to organic, a process that will take time but, says proprietor Paul Brunner, is the right thing to do. That's where Brunner sees industry leaders establishing new standards.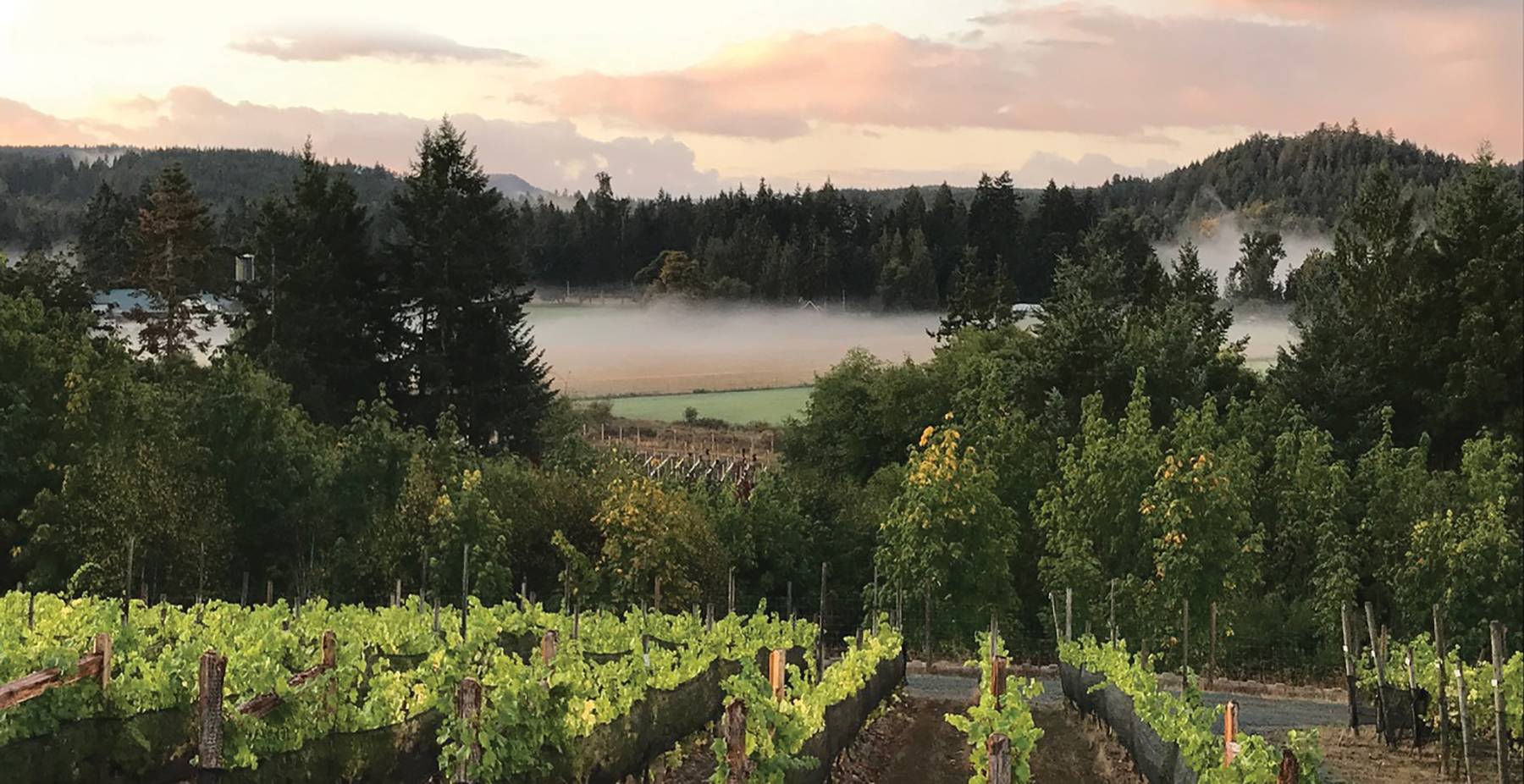 Despite the abundance of choice, wine isn't always the right thing to quench your thirst. After hours spent lost in the maze of trails weaving throughout Mount Tzouhalem — including an anxious final descent down a mountain bike pipeline — the destination was Small Block Brewery. Spoiled for choice, thanks to great work by head brewer and co-owner Cate Scally, a couple of flights seemed like the way to go. The friendly and generous taproom staff added a few extras so we could try everything.
Where to Stay
The Tractor Shed Guest House at Emandare Vineyard is a lovingly created place to spend some time away. The only downside of this spot is, in all its perfection — think watching the light fade over fields below a sliver of ocean, while drinking a glass of the vineyard's signature natural wine from the hot tub — there is little temptation to explore the sights and sounds of Cowichan.
Owners Mike and Robin Nierychlo care profoundly for the land and all that springs from it, guest house included. Robin's tasteful design and clever layout means the space is as suitable for a family as it is for a couple.
"It's our home first, winery second," says Mike, who refined his tastes early in his career as a self-made wine reviewer and wine video blogger. "Our goal has always been to produce wine that shares the sense of place."
It's all about family at Emandare. Popping into the tasting room one afternoon, I encountered Mike skilfully conducting a group tasting while balancing his youngest on his arm — whether it was a genuine glimpse of family life or a clever marketing ploy, it certainly wowed the crowd.
The OceanFront Suites at Cowichan Bay are right in the middle of the action, and by action in November, I mean with views out to the hundreds of mostly male sea lions basking (and barking) in the harbour, in town to feast on the annual coho salmon run. It's an incredible thing to wake up to, but challenging to sleep through. My recommendation: the more local wine, the better.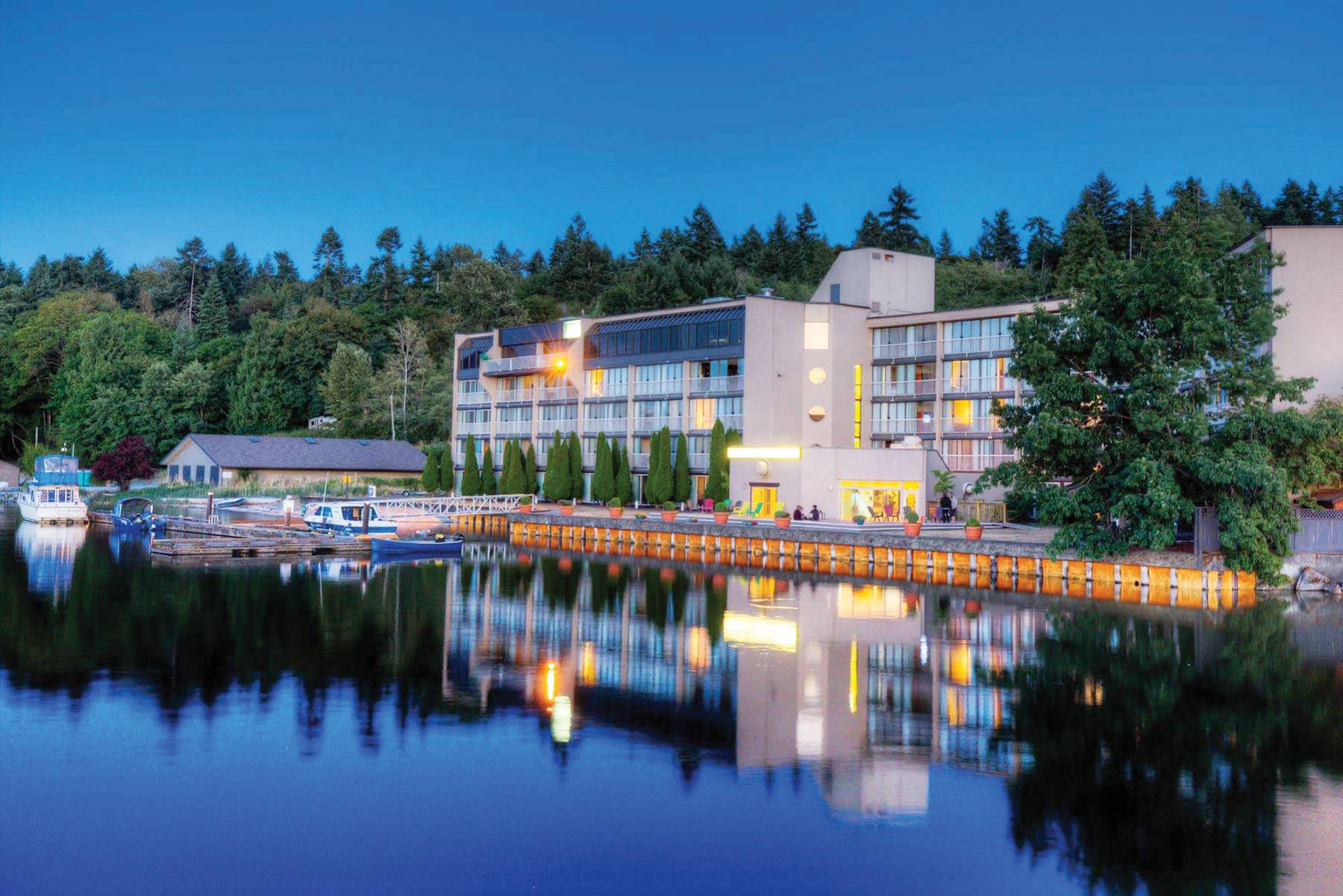 What I really love about staying here is the walkability. What Cowichan Bay lacks in parking, it makes up for in delightful shops and restaurants. True Grain bakery is a favourite detour of mine on any up-Island trip, especially when I can wake up to a fresh chocolate swirl is even better. There's no shortage of things to do in the Bay, from the family-favourite marine museum to the mom's treat Beachology. I could spend the day poking around the idyllic shop.
The suites are equally well-equipped for a family stay and would make for an especially fun overnight when the sea lions are in town.