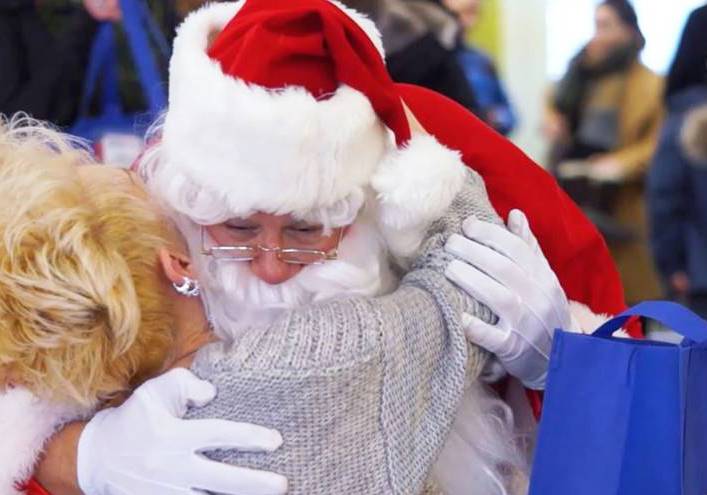 Every year, the holidays inspire the giving spirit in all of us. But sometimes volunteer positions fill up or we don't know the best way to show holiday cheer. YAM has put together a list of community gatherings and ways to give back this holiday season that support the community and bring us all more joy.
Cool Aid's Community Casual Labour Pool
Can you clean out your closet? Help make hundreds of people warmer, healthier and happier? Cool Aid is looking for coats, jackets, mittens, gloves, hats, scarves, socks, sweaters, footwear, sleeping bags and blankets to help keep everyone warm this holiday season. Drop your warmth off at Cool Aid's Community Casual Labour Pool, 465 Swift Street near Wharf, 9 to 3 on weekdays, until Monday, January 6.
For more info call Wendy at 250-388-9296.
Stocking Stuffers for Seniors
Senior isolation is a growing epidemic in Canada. Studies show the effects of isolation and loneliness be as dangerous as smoking 15 cigarettes a day or being an alcoholic.
In an effort to curb loneliness among seniors during the holidays, London Drugs is partnering with more than 90 senior care organizations to continue its Stocking Stuffers for Seniors holiday donation drive, which will see gifts collected and delivered to approximately 17,000 seniors across Western Canada before Christmas.
To support Stocking Stuffers for Seniors, visit any London Drugs between November 18 and December 16 and take a tag with a senior's wish list from the tree. From there, simply fulfill the items on the list and bring them back to the location where the tag was selected. The gifts will be delivered to seniors before the holidays.
The Gift of Good Food
The Gift of Good Food is organized by local non-profit organization, Fernwood NRG, who uses their food access program, The Good Food Box, to distribute fresh food to local communities. All the produce comes from Michell's Farms and The Root Cellar. The money raised from the Gift of Good Food fundraiser provides families-in-need access a Good Food Box every two weeks for a year.
To support the Gift of Good Food, see all the different ways to donate here.