By Belle White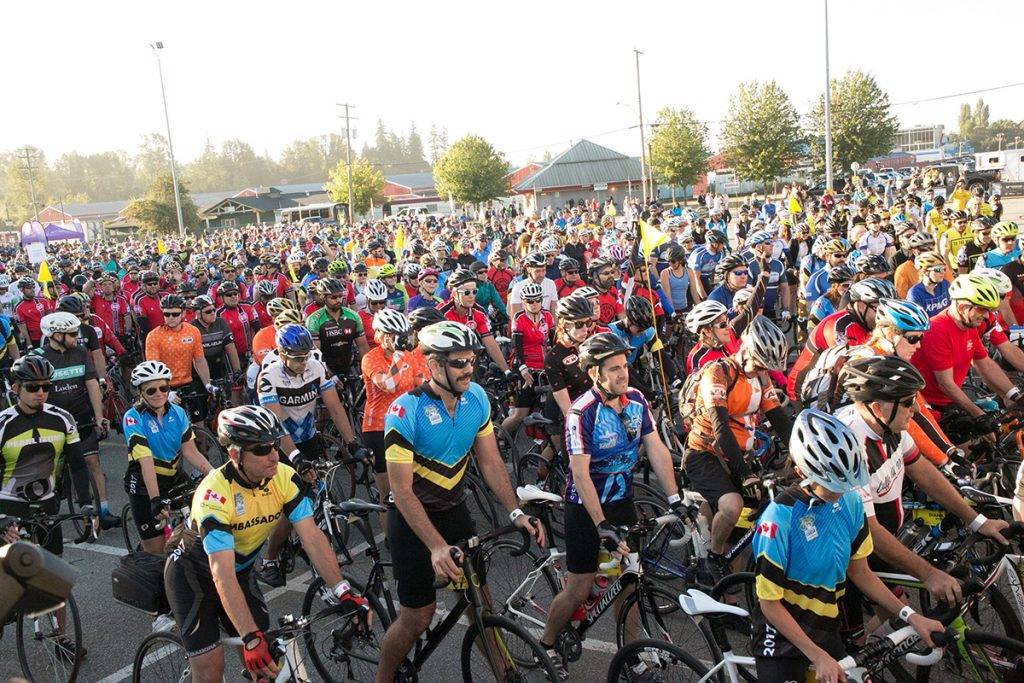 Travelling back and forth between Victoria and Vancouver to spend the weekends cuddling my 11-year-old sister as she battled leukemia at the BC Children's Hospital had to be some of the most challenging months of my life. But those hard months were also the times that made me the most grateful.
During that time, I grew to realize how lucky we were to live in a province that has resources dedicated to researching medicine and technology to cure cancer and advance patient care. The BC Cancer Foundation is one of those resources.
BC Cancer currently works with 90 000 donors across B.C. to raise money to support cancer research and patient care. Funds raised through BC Cancer supported 396 research projects last year and bought a new PET/CT scanner to BC Cancer – Victoria where thousands of patients from Vancouver Island will benefit.
B.C. residents experienced 27,000 cancer cases in 2019. With a growing and aging population, there is an expected increase to 40,000 cases in the next 15 years according to the BC Cancer Foundation.
BC Cancer wants to continue to provide research and care in support of stopping cancer. I talked to Susan Roth, president and CEO of the BC Cancer Foundation, about ways we can all support this worthy cause.
Do Your Homework
Research where your dollars go when you donate to a charity. BC Cancer sends their donors yearly reports of what their dollars provide. Funds raised through BC Cancer donations stay within the province and go to helping B.C. residents, providing care or supporting research.
Choose a Focus
Pick one or two ways to give back — don't spread your energy and dollars too thinly. It will be much less stress for you and much more helpful to the cause if you choose one or two specific ways to give.
Some people may find it easier to donate time by volunteering at a hospital, while others prefer to donate money in support of the cause. It's important to be realistic with what works for your time, budget and lifestyle.
There are more than 250 community events each year that benefit BC Cancer in some way across the province. Some of the most notable events include the TC 10K in Victoria, Ride to Conquer Cancer and the Inspiration Gala in Vancouver. Head to the BC Cancer Foundation community page for a full list of upcoming events to participate or volunteer.
Spread the Word
It may seem rude to tell your friends and colleagues about your charity donations, but spreading the word is a huge way to help. Talk to anyone you can about the pride you feel donating to BC Cancer, and encourage them to donate as well.
Roth says one of the most important ways to spread the word and make a difference is to write letters to your MLA in support of making BC Cancer a government-funded organization. Currently, BC Cancer is completely funded by generous donors, and getting the government's attention and dollars would allow for even more care and research.
Know That it All Matters
"Anyone who connects with us in any way is important," says Roth. She acknowledges that it can be hard to feel like a small donation makes any difference against such a prevalent disease. But it all makes a difference.
"It is less about the dollars and more about the importance and impact we can all have."
BC Cancer provides annual action reports just for that reason — to show that there are amazing things happening with the donors' support.
"It all matters," says Roth, "If it feels futile — nothing will ever change."
My little sister is well on her way to recovery, and for that I am so grateful. Talking to Roth about the work BC Cancer does to ensure people like my sister receive the care they need — and the research to prevent this disease from affecting more people — was powerful for me.
Roth was right when she said that the journey to stopping cancer is a long haul, but that doesn't mean we should stop trying. It means we should try even harder.
---