You're #stayinghome to #flattenthecurve. You're practicing safe social distancing. You're washing your hands. You're cheering and clanging your pots and pans during the nightly 7:00 p.m. thank you to our frontline healthcare workers. So, what else can you do to help our community during the COVID-19 pandemic?
As Think Local First puts it: "By supporting local, independent businesses, you are helping your community remain strong and vibrant."
And many Victoria businesses have created ways that also give back — a win win, in our books. Here's a few initiatives you might consider:
---
1. Sponsor a Nurse with The Village Restaurants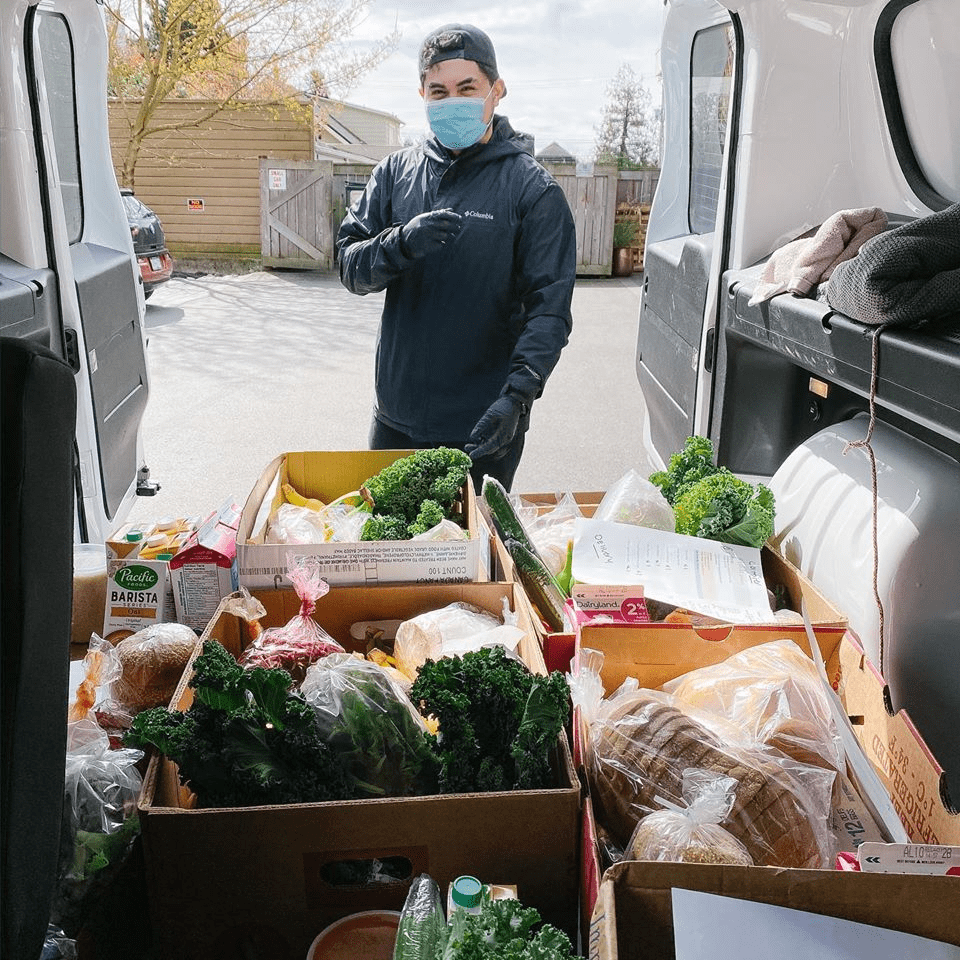 Victoria is definitely a brunch town and many of us are missing our weekend meals with friends. While the five local Village restaurants may have temporarily stopped operating as dine-in destinations, they have tweaked their business model to offer an essential food and liquor distribution program (known as V-UNIT). Everyday, they will donate one of these grocery boxes to one frontline worker. Along with nominating a nurse for the service, you can sponsor a nurse by buying a box to donate.
---
2. Order Groceries Through Tutti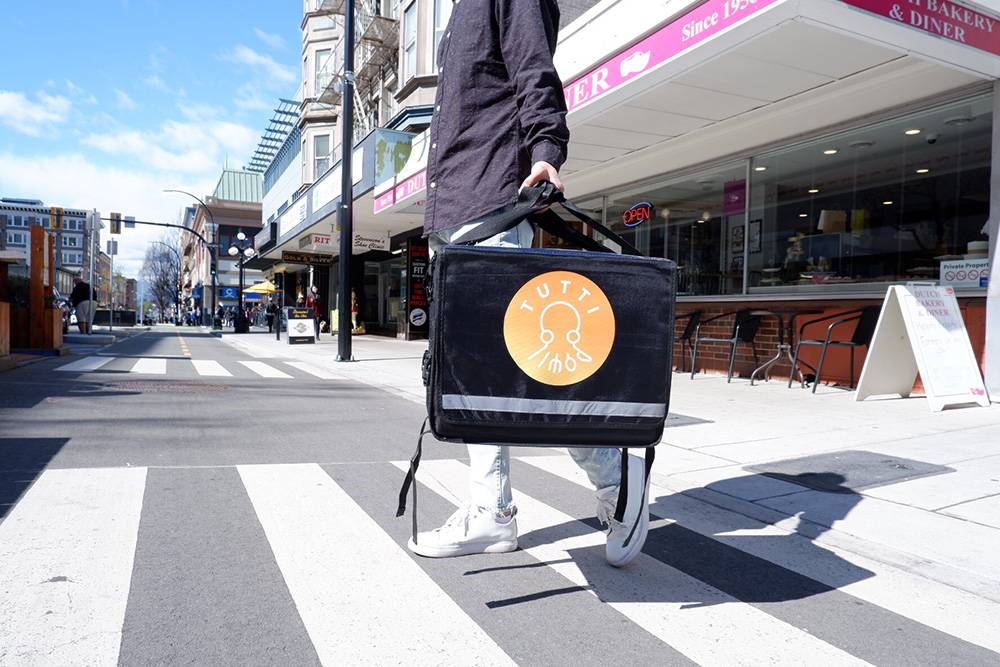 Many of us have turned to grocery delivery to reduce trips outside — but there is a lot of demand on existing services. TUTTI has introduced a new grocery delivery service and will be donating proceeds to the Rapid Relief Fund until April 10, 2020.
Customers will pay a fee of approximately fifteen dollars for delivery of their online grocery orders, depending on the distance of the delivery from the store. Ten dollars from each delivery will be donated to the Victoria Rapid Relief Fund.
---
3. Get Coffee Beans at Level Ground Trading
If there's one thing getting everyone through these mornings, it's coffee. With their "Buy One, Give One" program, which runs through April, Level Ground Trading will donate a 300g package of coffee to their a local food bank with every package of coffee sold. The more you buy, the more they donate!
---
4. Raise a Glass with Blue Grouse
Wine is another popular tipple these days, as we spend our evenings curled up at home. For the month of April, Blue Grouse Estate Winery will donate $1 from every bottle of wine sold to the Nourish Cowichan Society.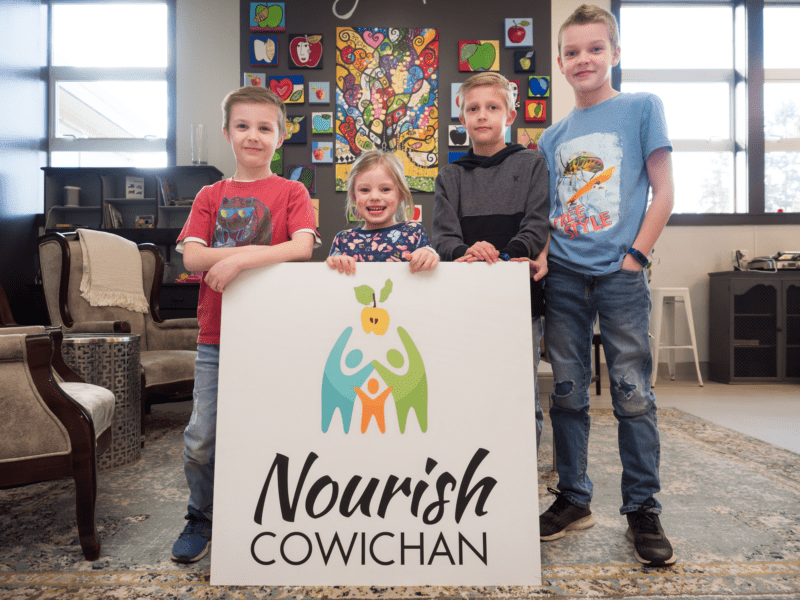 In addition to giving $1 per bottle sold, the Brunner family, owners of Blue Grouse Winery, will match every donation dollar for dollar. April is BC Wine month, so it is a great time to support BC wineries and farmers.
---
5. Upsize Your Big Wheel Burger Meal With A Donation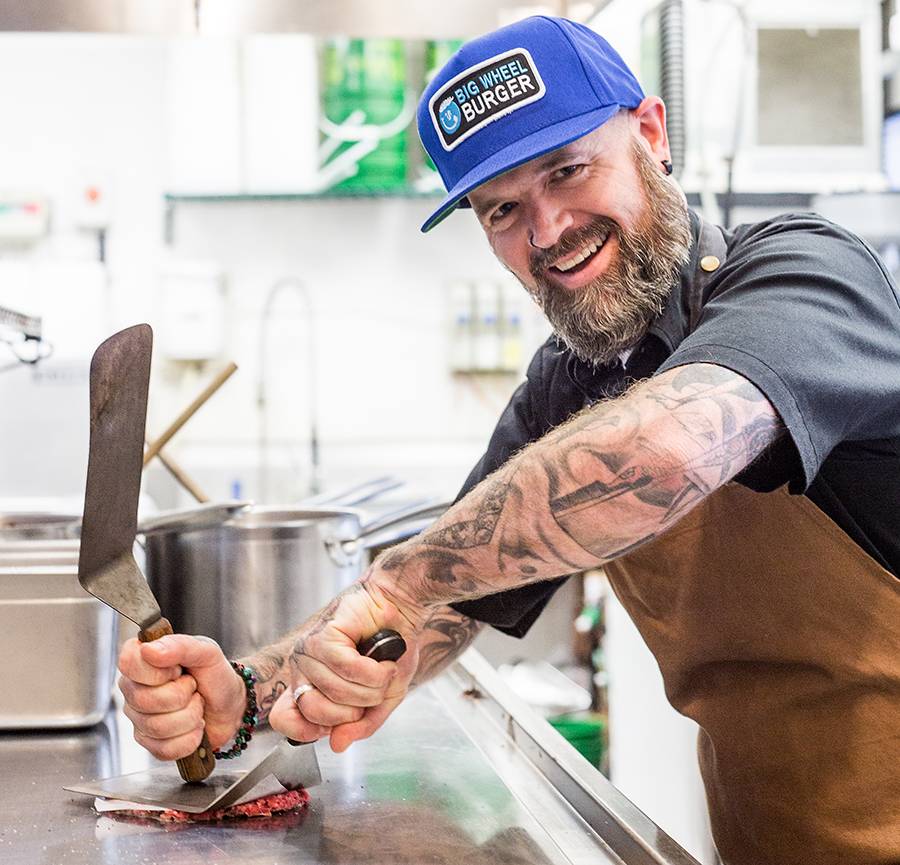 When you order your tasty burger on Big Wheel's new app, you can donate to their Big Wheel Burger Community Foundation. This fund provides hot meals to at-risk populations, such as front-end hospital workers, and to the Boxes of Hope Program, being coordinated and funded by the Rapid Relief Fund. 
---
Check out YAM's Instagram stories and Facebook page for other ways to #supportlocal