There are more than 150 cider producers in Canada, and many of the best are in B.C. Here is a selection of some delicious ciders to try this Fall.
By Cinda Chavich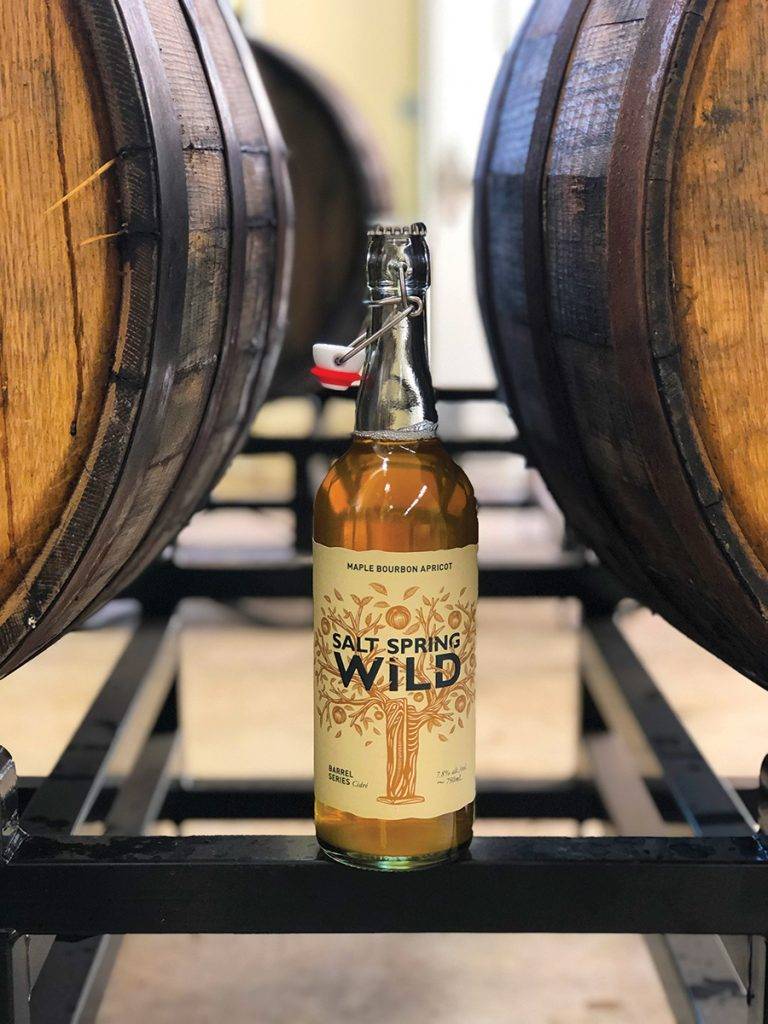 ---
Bon Dri  >  Valley Cider Company 
Bone dry with slight fizz, this is a food-pairing cider if there ever was one! Pour alongside anything that goes with Prosecco, i.e., everything. (6.5% ABV)   valleycider.com
Wolf in the Woods  >   Sea Cider   
This is one of Sea Cider's newest collections, the Canadian Invasion Series, designed to draw attention to invasive species. With hops and Grand fir needles in the mix, it has a lovely crisp grapefruit and citrus profile that's perfect to sip with spicy and salty food. (9.9% ABV)  seacider.ca
Cowichan Dry  >  Merridale Cidery   
Find this dry apple cider in tall cans, fermented from a blend of English cider apples. A drier version of their House Cider, serve this chilled from the cooler. (6% ABV)   merridale.ca
Maple Bourbon Apricot  >  Salt Spring Wild Cider           
From a Salt Spring Island craft cidery that sources apples from individuals around Salt Spring Island and specializes in infusing its ciders with unique flavours, this rich amber-coloured cider is fermented with apricots,
aged in bourbon barrels and sweetened with maple syrup. (7.8 ABV)  saltspringwildcider.com
Backyard Blend  >  Spinnakers   
This cider is created by Spinnakers, in partnership with the LifeCycles' Fruit Tree Project, from apples gleaned from backyard trees by their volunteers, with proceeds from the cider (and apple cider vinegar) going to LifeCycles' sustainable, local food initiatives. Each year the blend is unique.  spinnakers.com
Wild Ferment Cider  >  Twin Island Cider   
This Pender Island cidery won the People's Choice award at the 2019 BC Cider Festival for its natural wild-fermented cider, made with apples sourced from old orchards on Pender, Mayne, Saturna and Samuel islands.twinislandcider.com
---
This article is from the September/October 2019 issue of YAM.