Seaweed offers many options for cooking. Chefs from around Vancouver Island share their seaweed tricks and tips for creating something delicious.
By Cinda Chavich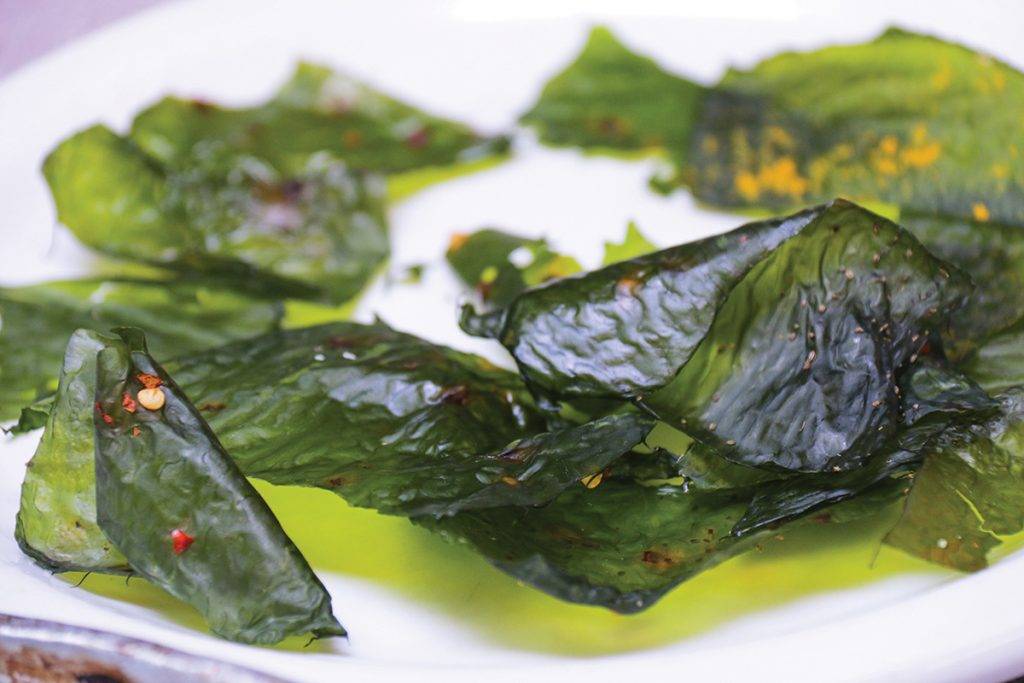 Chef Oliver Kienast of Wild Mountain Food & Drink dehydrates electric green sea lettuce, then pulverizes it to a powder in a blender to sprinkle over freshly-shucked oysters.
For seaweed slaw, Picnic Charcuterie's Tina Windsor washes fresh giant kelp fronds well in cold water, cuts it into slivers, then tosses with ginger, sesame oil and cider vinegar.
Wickaninnish Inn chef Carmen Ingham suggests wrapping salmon or trout fillets in fresh kelp and plastic wrap, and refrigerating overnight, before smoking or grilling. The salty kelp lightly cures the fish and adds umami.
For a smooth seaweed sauce, which can be puréed and frozen to add to stir fries or chowders, foraging chef Bill Jones of Deerholme Farm simmers chopped seaweed with miso, soy sauce, mirin, hot sauce and sesame oil.
Chef Ian Riddick of Heartwood Kitchen in Ucluelet uses bull kelp and pine mushrooms in his Ukee Dashi Broth, used for braising fish or steaming clams and mussels.
Chef Warren Barr of Pluvio Restaurant & Rooms in Ucluelet adds dried seaweed powder to salad dressings, stocks and sauces.
---
This article is from the July/August 2019 issue of YAM.