By Athena McKenzie
From an indoor climbing adventure and stargazing at the observatory to volunteering for a favourite charity, sharing an experience can make for the perfect holiday present.

It is a truth universally acknowledged that giving is better than receiving. Another long-standing observation of the holiday season? Time is better than money. Most of us know both of these things to be true — in our hearts and from first-hand knowledge. But there is also an abundance of scientific proof: A respected study out of Cornell University found that the satisfaction people get from new possessions is fleeting, while memories of things we've enjoyed doing grow stronger over time.
I, for one, could not tell you what my partner gave me our first Christmas together in Victoria, but I will always remember our stroll around the Inner Harbour that year, the lights adorning the Legislature and the sailboats shimmering against the indigo sky.
Connection — the kind we make when spending time with loved ones — has also been shown to be the best path to happiness. A recent study led by researcher Julia Rohrer of the Max Planck Institute for Human Development determined "the great importance of social relationships for human well-being."
Why not put this research into action this holiday season? Here are some local ideas for sharing experiences, creating good feelings and memories for everyone involved.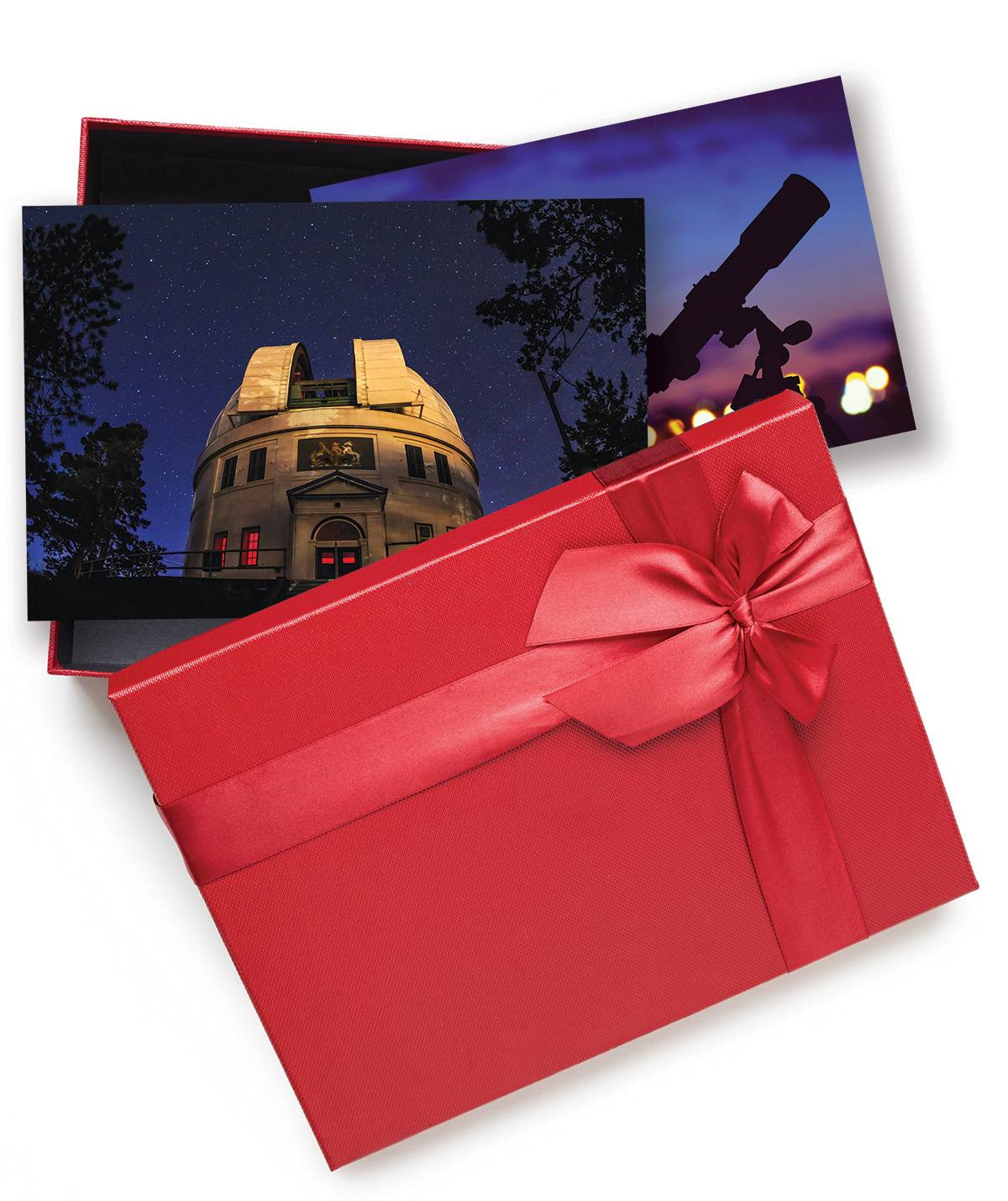 SHARE THE NIGHT SKY
Not only for romantics, stargazing brings its own surprising benefits. It gets you away from light pollution (less screen time is always a win), and forces you to slow down, to observe the world around you and to be in the moment. It can even prompt some big thinking about life and the universe.
Here in town, RASC Victoria Centre is part of the national Royal Astronomical Society of Canada, which is dedicated to bringing information about astronomy to the general public. Membership is open to everyone with an interest in astronomy. Along with monthly meetings, local astronomical events include an Astro Café, New Observer's Group, Star Parties at The Centre of the Universe, access to the Victoria Centre Observatory and other local observing events.
---
JUST HANGING OUT
Adventure doesn't require traveling to far-flung locales. Scale new heights by trying climbing, which is always more fun when you do it with friends.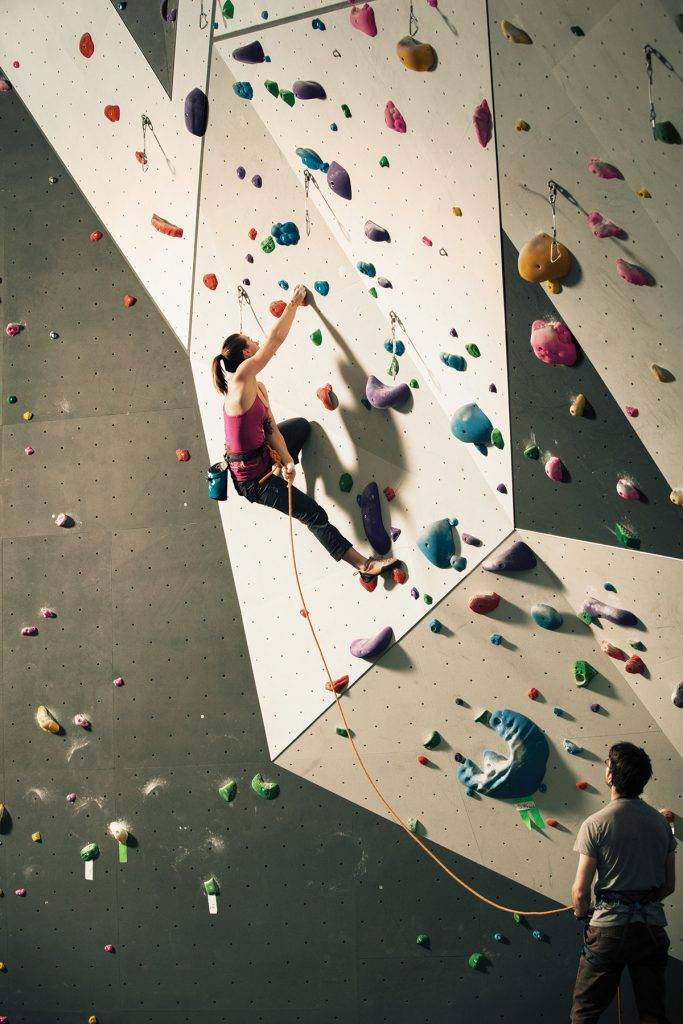 "Our climbing session is a great experience of climbing; it's a two-hour session where our staff manage the safety systems and participants just get to try their hands and feet scaling our walls," says Silva Erglis, manager at Crag X Indoor Climbing Centre.
"You can book up to 12 participants for these sessions, which makes them a great option for a friend/family bonding activity. (All our programs require kids to be 8 years or older to participate.) We have gift cards available for all our programs and our staff are always happy to help figure out the best fit."
---
A WEST COAST ADVENTURE
How many of us truly take advantage of the wonders of our stunning West Coast home? For the ultimate immersion, and once-in-a-lifetime experience, consider a multi-day kayaking trip.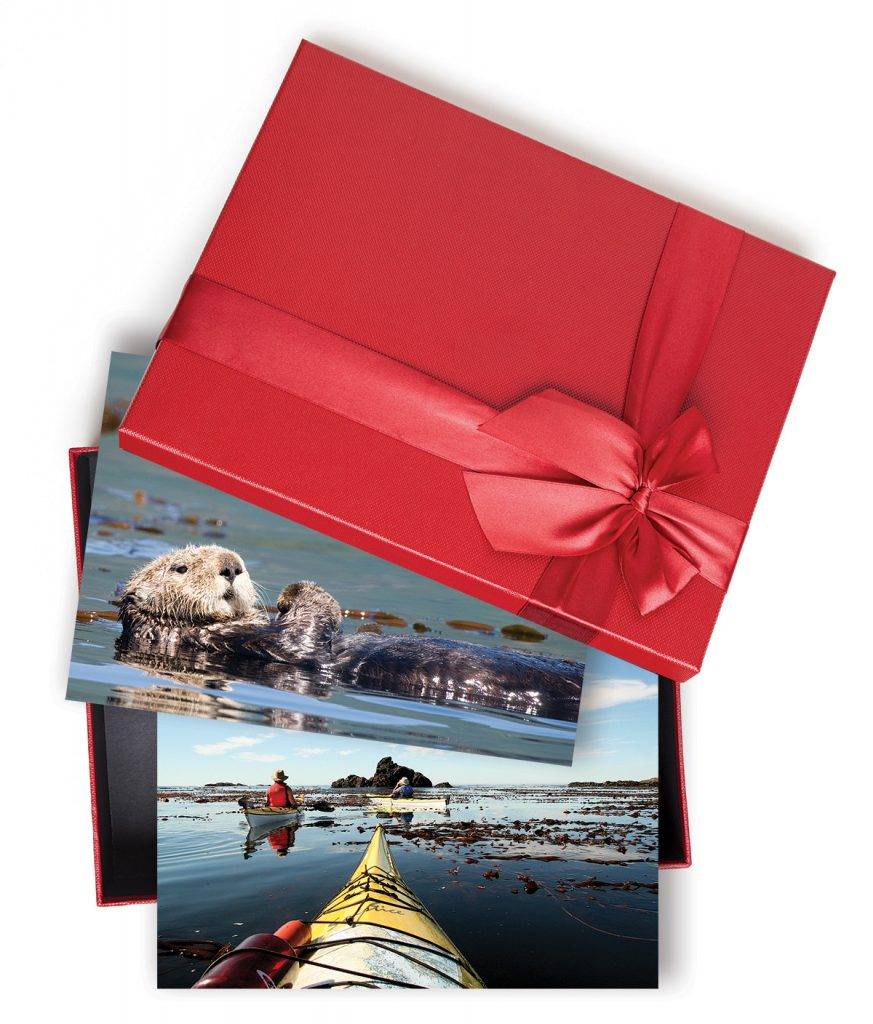 West Coast Expeditions' 5-Day Sea Otter Kayak Tour of Spring Island, Kyuquot, has been selected by Destination Canada as a Canadian Signature Experience. 
"This base camp sea kayaking experience is one of a kind in Canada and loved by everyone who joins us, regardless of whether they've been sea kayaking before or come to us with lots of previous paddling," says
David Pinel, managing owner and guide. "Each day is remarkable. Whether joining us as an individual, couple or part of a family or group, this trip hits the sweet spot of balancing personal space, physical exploring, stimulating cultural and wildlife interactions, delicious meals and comfy nights in a remote wilderness location that few get to experience … we also have the option of gift certificates through our website and reservation platform, so it's not an all-or-none thing — family or friends can purchase whatever amount is comfortable toward helping to make the adventure happen."
---
SIPPING SCHOOL
Know a wine enthusiast with a thirst for learning? Vessel Liquor Store's VINcabulary series takes a closer look at different varieties or styles, with each session presenting six examples in a relaxed welcoming atmosphere.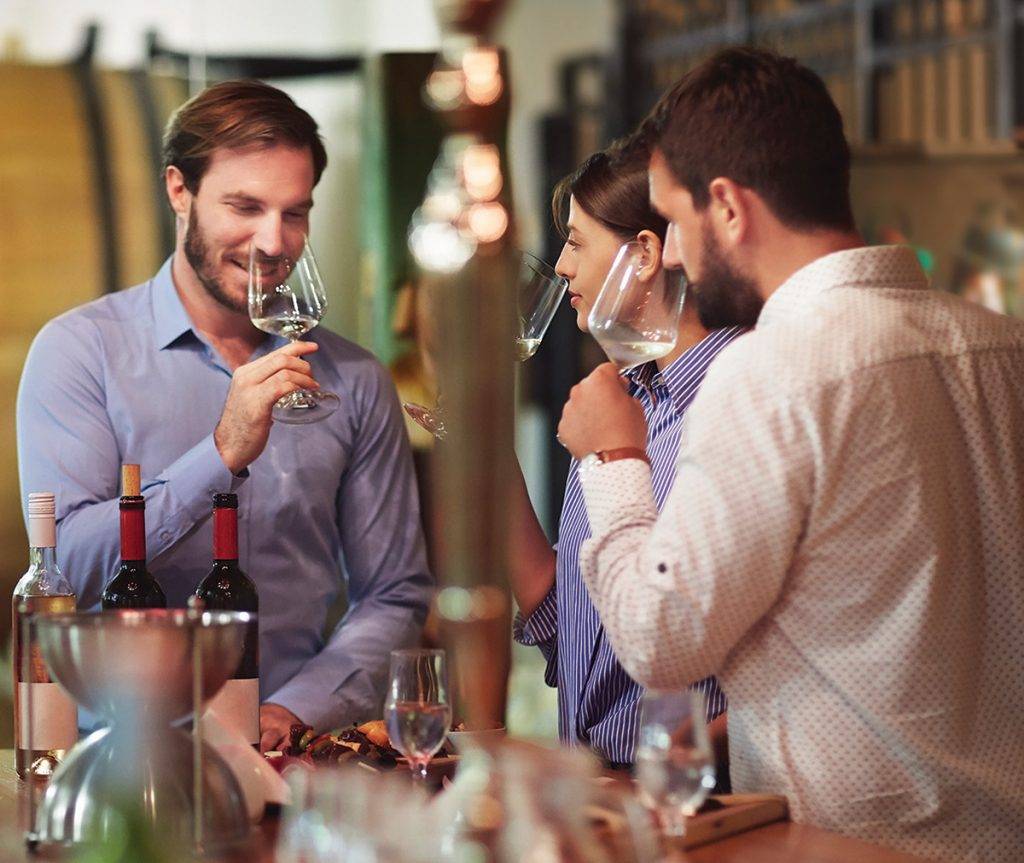 "We try to keep the classes pretty small and intimate," says Vessel's managing partner Ross Borland of the seminars, which are held in a custom-built wine classroom, The Cru's Nest. "Once in a while we do have food and wine pairing classes, like our event with Charelli's [Cheese Shop]. We try to work with partners in the city whenever we can."
Classes can be purchased one at a time or in blocks. The shop also offers beer seminars, if that is better suited to the recipient of this experience.
"We also have professional accreditation courses which are not just for the professional," Borland says. "In the past, we've had people who are just interested in learning more about wine, and these Wine and Spirits Education Trust classes are a great option."
---
LEAD A SHORELINE CLEANUP
Protecting the area and its abundance of wildlife is another wonderful experience to share. The problem of shoreline litter is global, urgent and can seem overwhelming. But there is something you can do on a local level. The Great Canadian Shoreline Cleanup is building a community of shoreline cleanup leaders across the country who are committed to taking real action. A conservation partnership by Ocean Wise and WWF, the Great Canadian Shoreline Cleanup aims to promote understanding of shoreline litter issues by engaging Canadians to rehabilitate shorelines through cleanups, which can be the first step toward real, lasting change.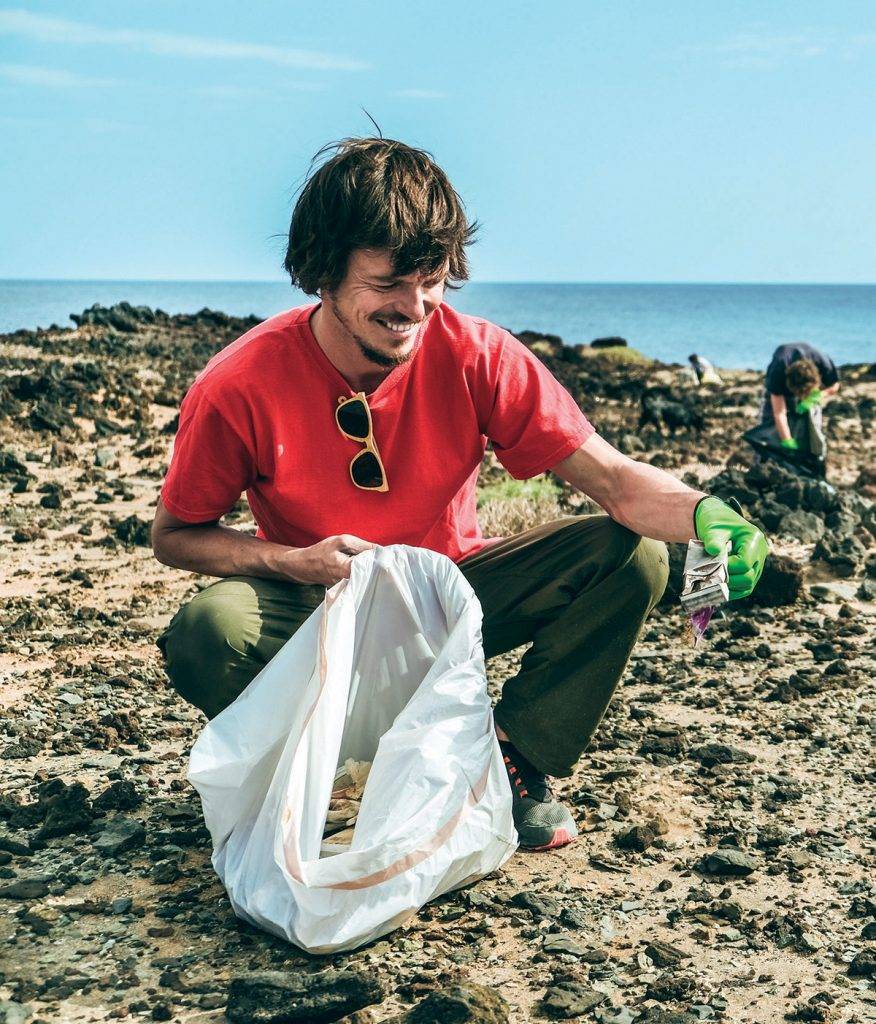 To lead a cleanup in your area, select a date and location with your group. The Great Canadian Shoreline Cleanup provides online resources to walk you through all the steps, before, during and even after your cleanup. These include posters, checklists and litter data cards — during your cleanup, participants become "citizen scientists" and track the kinds of litter they find. For more information, visit shorelinecleanup.ca.
---
VOLUNTEER AS A FAMILY
Volunteering is a dynamic and rewarding way to spend time together, with the added benefit of giving back to your community. There are lots of worthy local charities, and deciding which one to support can also be a bonding activity for your group or family.
"This is our busiest time of the year and so we depend heavily on our amazing volunteers," says Emily Palimaka, volunteer coordinator at The Mustard Seed Street Church.
From the Annual Christmas Dinner at the Bay Street Armoury on November 17 to gift wrap stations at participating malls and helping pack Christmas hampers, there are numerous ways you can help.
Another option is hosting a fundraising event to benefit the charity of your choice. Like many non-profits, Victoria Women's Transition House Society has a structure set up for such events.
"Many individuals in the community have hosted third party events for VWTH, in an effort to raise donations and spread awareness about our organization," says Development Manager Robyn Thomas. "These individuals are able to reach out to their own social networks in the community and spread the word about the work we do."
---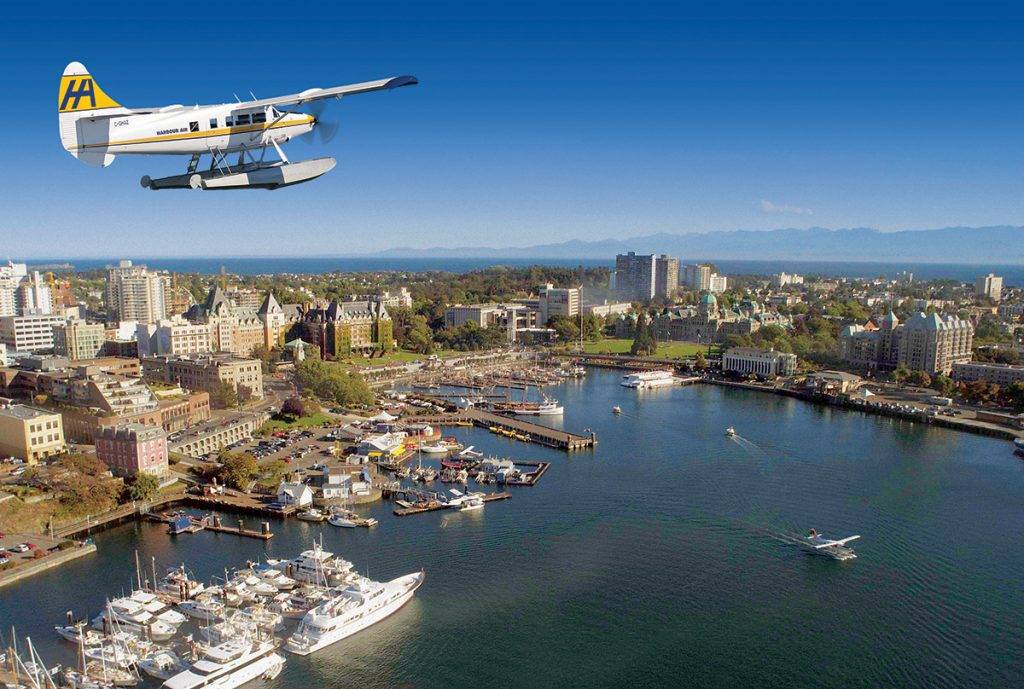 A NEW PERSPECTIVE
Know someone who loves watching the planes take off and land in the Inner Harbour? Take them above it all with a scenic float-plane tour. Harbour Air offers several options, including Victoria, Nanaimo, Vancouver and Whistler. Their 30-minute circuit around Victoria is the chance to get a completely different take on our city.  
"Experience the thrill of flying on floats with a Victoria Panorama Seaplane tour, with incredible bird's eye views of the city's charming architecture, twisting coastline, the Strait of Juan de Fuca and the majestic Olympic Mountains," says Harbour Air's marketing coordinator Nichola Evernden. "Tours are offered year-round and are 100 per cent carbon neutral."
---
In sharing experiences like these, you not only make a present of your presence, you create meaningful memories — making the joy of the holidays last a little longer.