It's always a beautiful day in Fernwood BC. Here's a list of what to see, do and taste to make the most of your next walk through the Fernwood neighbourhood.
Julia Dilworth // YAM Magazine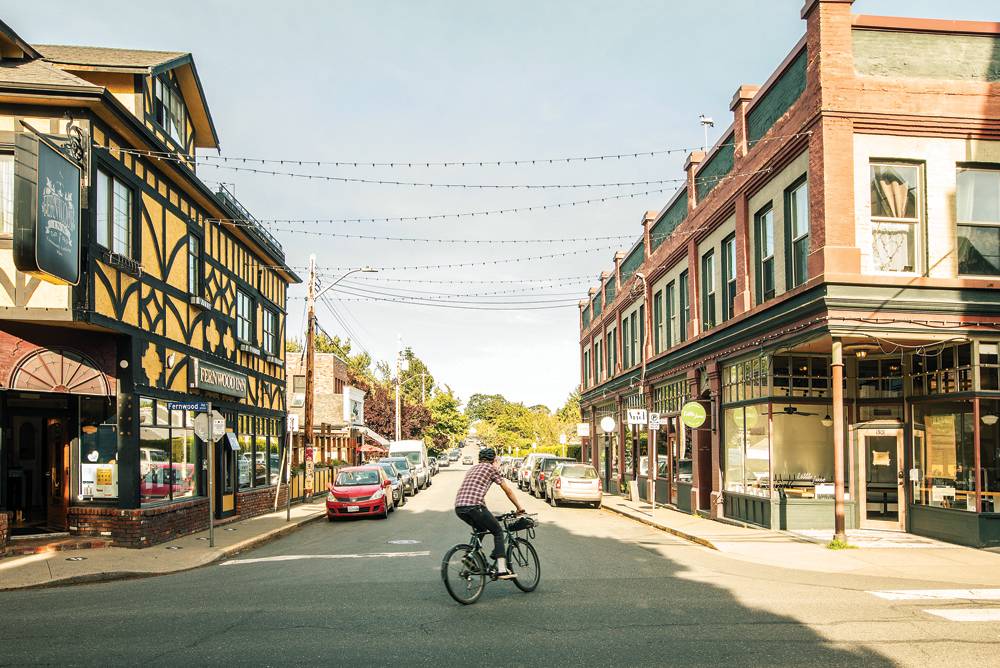 "It's on a Mount Royal bagel, and they're always fresh and squishy," says Cold Comfort founder (and neighbour) Autumn Maxwell. "The Slater's bacon is delicious, but it's the creamed spinach — oh, my god. It's so good, it makes you feel like you're eating something healthy, but it's so decadent."
Leave a Wish on the Wish Tree
You'll know it when you see it, but locals have been covering one tree in Fernwood Square with handwritten paper wish tags for more than a decade. Past wishes include, "Powers," "$100,000.00" and "More love, less fighting," but the message is up to you.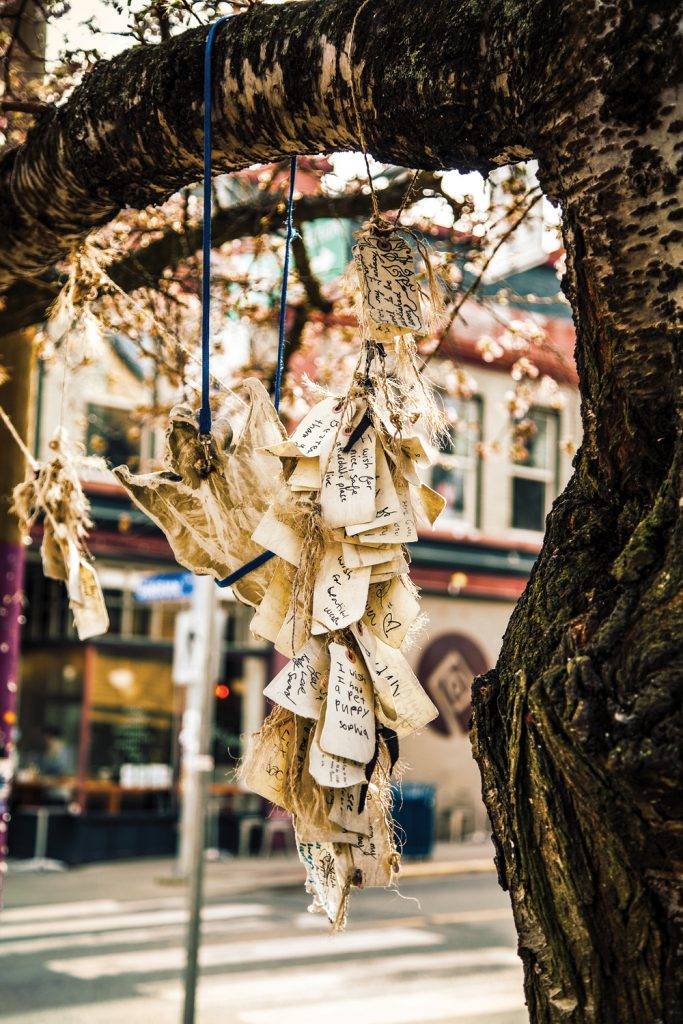 Watch the Sunset at "Fernwood Beach"
Yes, the village is landlocked, but the locals don't care. On a hot day you'll find scads of residents sunning themselves on the expanse of white bleachers in front of the 19th- century-era Vic High. The cement gets really warm, and it's the best place in Fernwood BC to watch the sunset.
Grab a Wood-fired Pie at Standard Pizza
"Standard Pizza is the best pizza in the city," says Fernwood Coffee Company's Ben Cram (with confidence). "It's the perfect mix of down-to-earth when you read what the toppings are. It doesn't sound like it's trying to be too fancy, but then the quality is better than the fanciest Neapolitan pizza places."
Pick Fruit from the Community Orchard
Don't worry, it's not brazen theft! Behind the Community Centre
is the Fernwood Neighbourhood Orchard that's open to all. You can harvest fruit or herbs to cook up in a garden-fresh meal that night.
Get Your Hair Did Inside a Heritage House
DesignHouse's second eco-salon is in a commercially zoned 1905 heritage home right on Gladstone Avenue. Inviting features include deluxe hair-wash stations and up-cycled touches that match the original hardwood floors. Owners Chantelle Pasychny and Kurtis Brown offset their power with Bullfrog Power, recycle all their colour waste, foils and tubes — plus recycled hair actually gets converted into booms that soak up oil spills.
Find Graffiti and Tacos at Mesa Familiar
This family-owned authentic taco spot in Fernwood BC has a small daily features menu (written in chalk on the wall) and an even smaller profile (which just adds to the intimate cozy factor). The staff will treat you like family, and you'll love the mango and hibiscus margaritas almost as much as writing messages on the bathrooms' blackboard walls.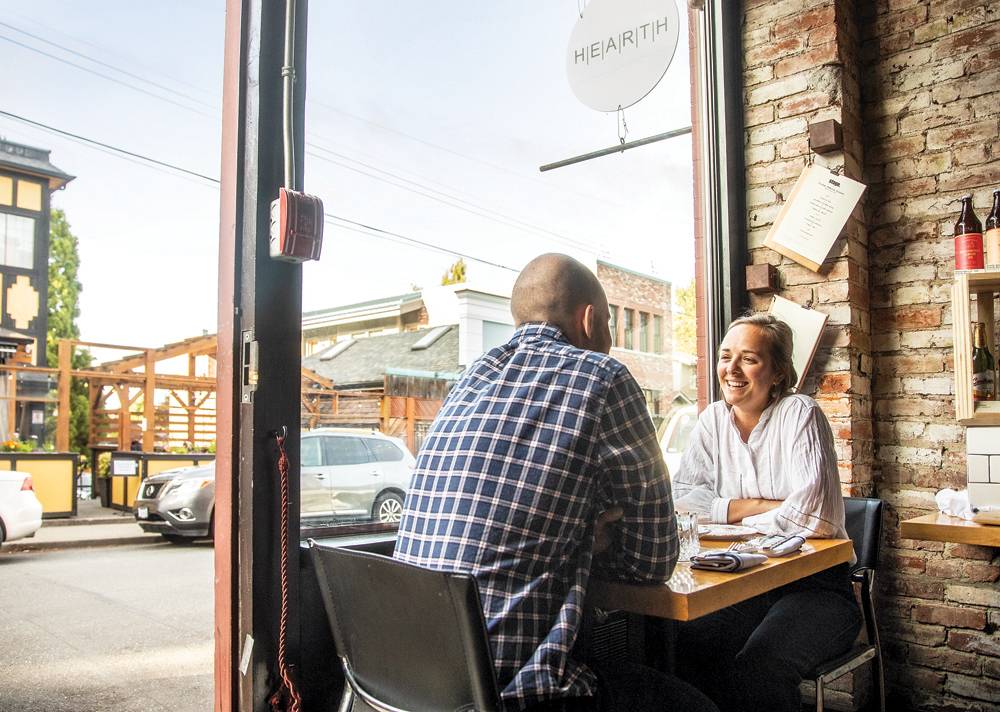 Enjoy an Intimate Meal at Stage
Starting this summer, new Stage owner David Listhaeghe is serving a daily prix fixe menu in the cozy space behind the restaurant's provisions shop. "It's got a very European feel," he says. "And whatever's available, that's what chef is cooking."
Splurge on Cheese Knives and Locally Made Ceramics
Pigeonhole Home Store is your ultimate home decor shop. You won't find a more beautiful curated collection of precious home accessories in all of Victoria, plus owner Carey Salvador carries made-in- Victoria goods like Wicked Wanda pottery, Korinne Vader linen cushions, Yoshiko Godo ceramics and Picot Collective Honey Tobacco candles and scents.
Continue Reading: Coffee Culture in Victoria