Make the people you love happy this holiday season with sweet treats and tempting reads.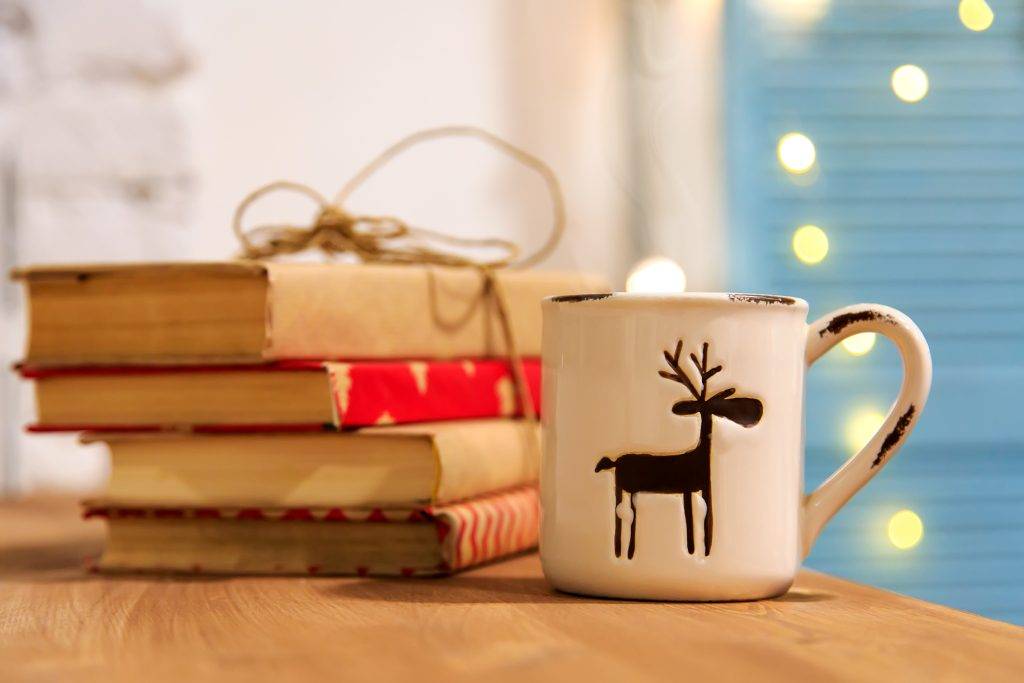 BY CINDA CHAVICH
Baking the Books
The holidays are all about baking and gifting, so how about gifting a new baking book to your favourite home cook? Here are some of the latest titles to cross my desk.
1 | The Artful Pie Project: A Sweet and Savoury Book of Recipes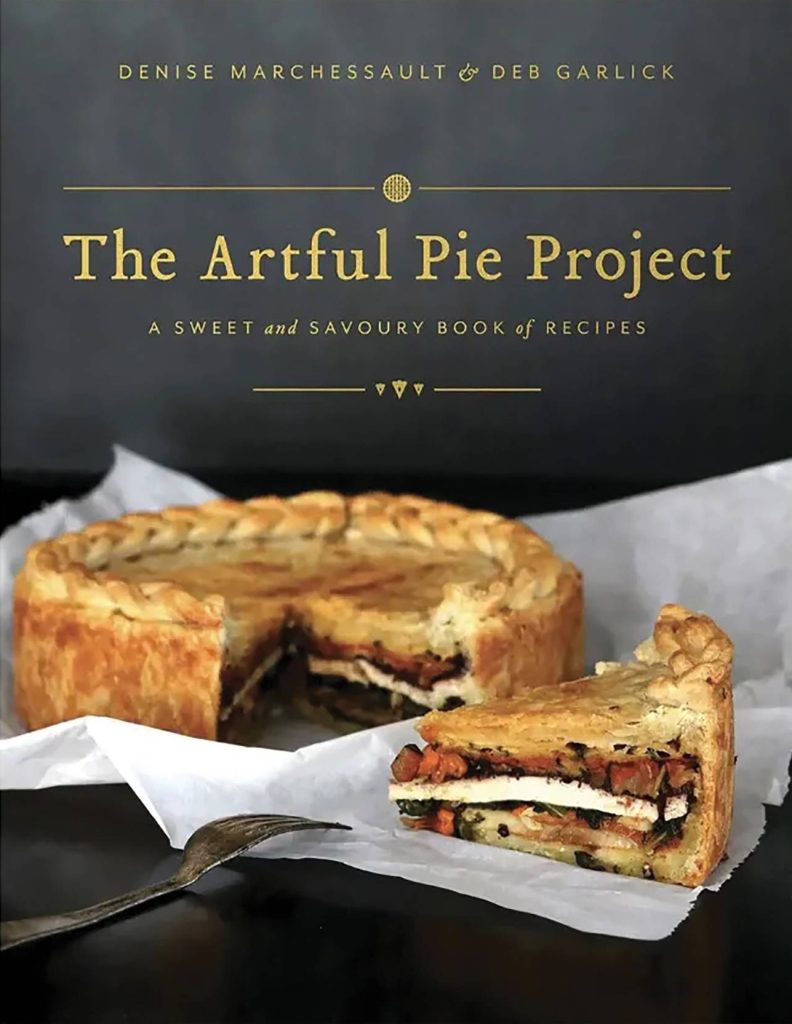 This is a wonderful book for anyone keen to learn how to make perfect pies, from local chef Denise Marchessault and photographer/illustrator Deb Garlick.
Whether you're a new baker or an expert, this book walks you through every step in the pie-making process, with special emphasis on the key ingredient — pastry!
Marchessault begins with an entire section devoted to mastering a wide variety of pastry doughs. Who knew there were more than a dozen different recipes for pie crust? She then follows up with tempting pies that include gorgeous berry or cheesy potato galettes, tourtière with duck confit, fish pot pies, caramel crème brûlée or triple chocolate tarts.
I love Garlick's illustrations, too, both the informative step-by-step photos and whimsical art that would not be out of place on your kitchen wall.
2 | Jam Bake: Inspired Recipes for Creating and Baking with Preserves by Camilla Wynne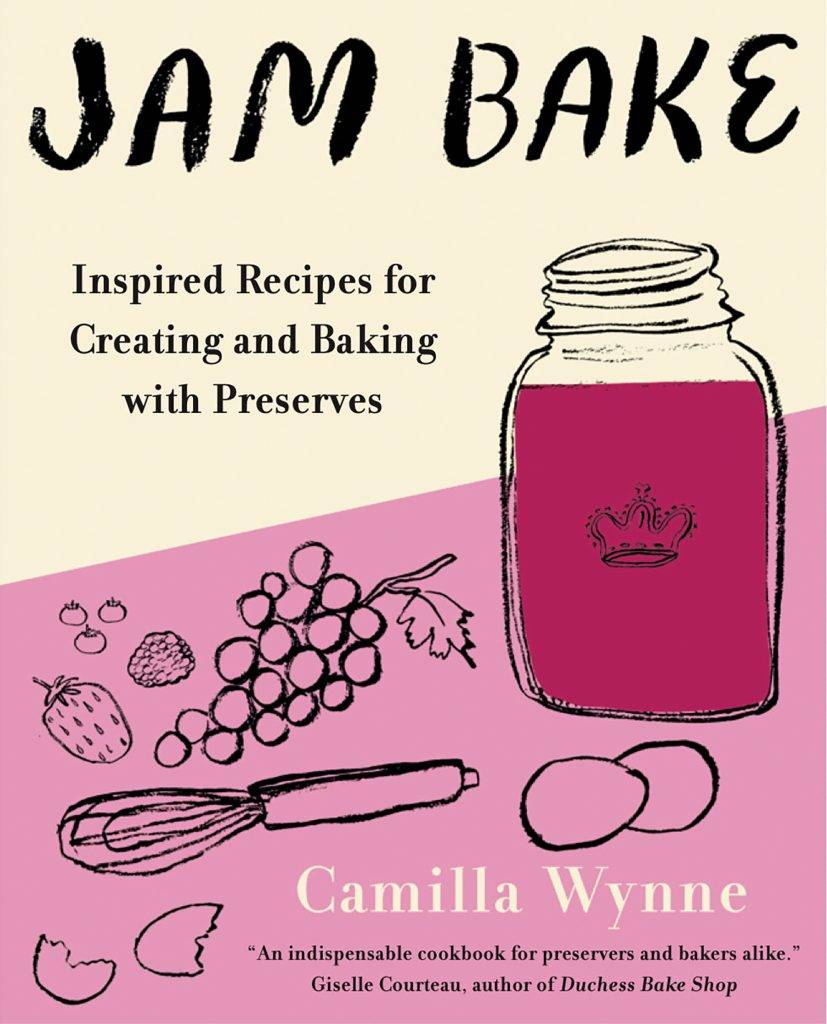 This innovative collection of recipes bridges the gap between baking and preserving, answering that age-old question, "What can I do with this jam, other than put it on toast?"
If, like me, you're the kind of person who buys a boat load of fresh berries or peaches every summer, then jars a boat load of fruity jams, jellies and marmalades, you'll love Wynne's recipes for baking with preserves.
It's an interesting mash-up of her skills as a pastry chef and master preserver (and founder of Montreal's Preservation Society). Make some of her creative jams (Cherry Negroni, Mulled Wine Marmalade or Coffee, Date & Pear), then fold them into her pound cakes or Eton mess, layer them in Linzer tortes or gin-glazed Empire cookies, or pipe them into her angel biscuit doughnuts and take your own preserves to new culinary heights.
Shortlisted for the 2022 Taste Canada Awards.
3 | Baking with Bruno: A French Baker's North American Love Story by Bruno Feldeisen
Chef Bruno Feldeisen is the friendly face of CBC's The Great Canadian Baking Show — the quiet French pâtissier with years of Michelin-star experience and a knack for calming the anxious contestants he's about to judge on national television.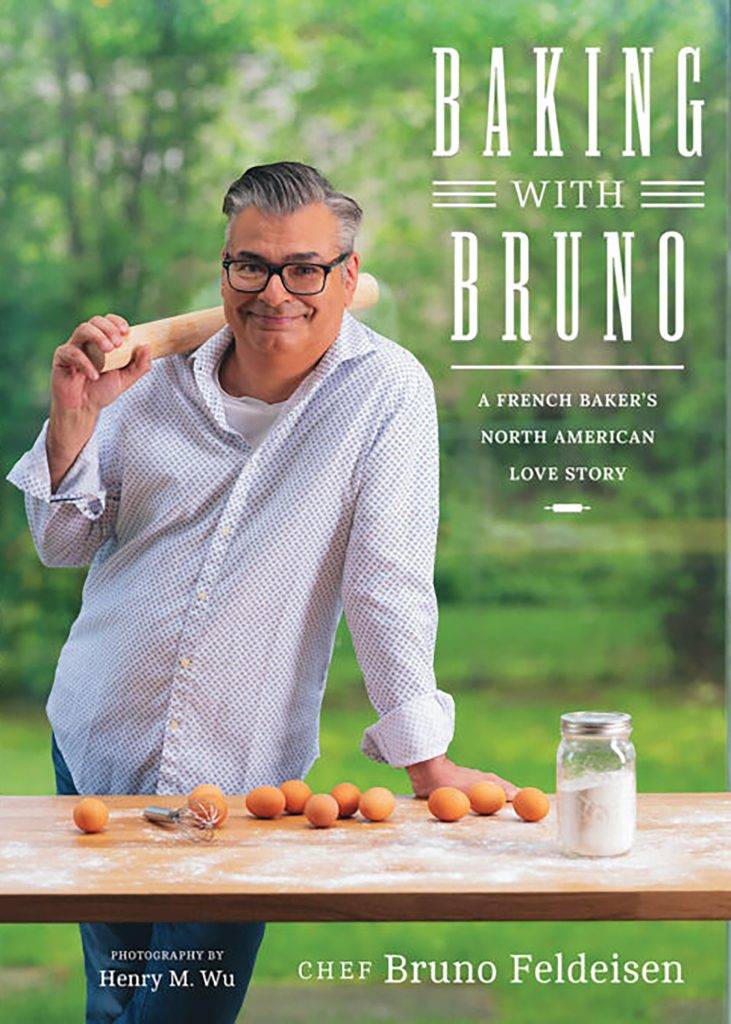 Feldeisen is a thoughtful guy with an impressive résumé. He trained under chef Alain Ducasse and worked at top restaurants in Los Angeles and New York, before stints as executive pastry chef at the Four Seasons Vancouver and instructor at the Pacific Institute of Culinary Arts.
This book focuses on the journey that brought Feldeisen from France to his current home in Vancouver, with recipes reflecting his many experiences as a professional pastry chef. From French chocolate soufflé to New York chocolate pot de crème, classic sablé Breton to peanut butter spritz cookies, Linzer torte to cotton candy crème brûlée, Feldeisen embraces his illustrious past and future in this very personal recipe collection.
His next book, The Bacon, Bourbon, Chocolate & Butter Cookbook, is scheduled for publication in 2023.
4 | Baking Day with Anna Olson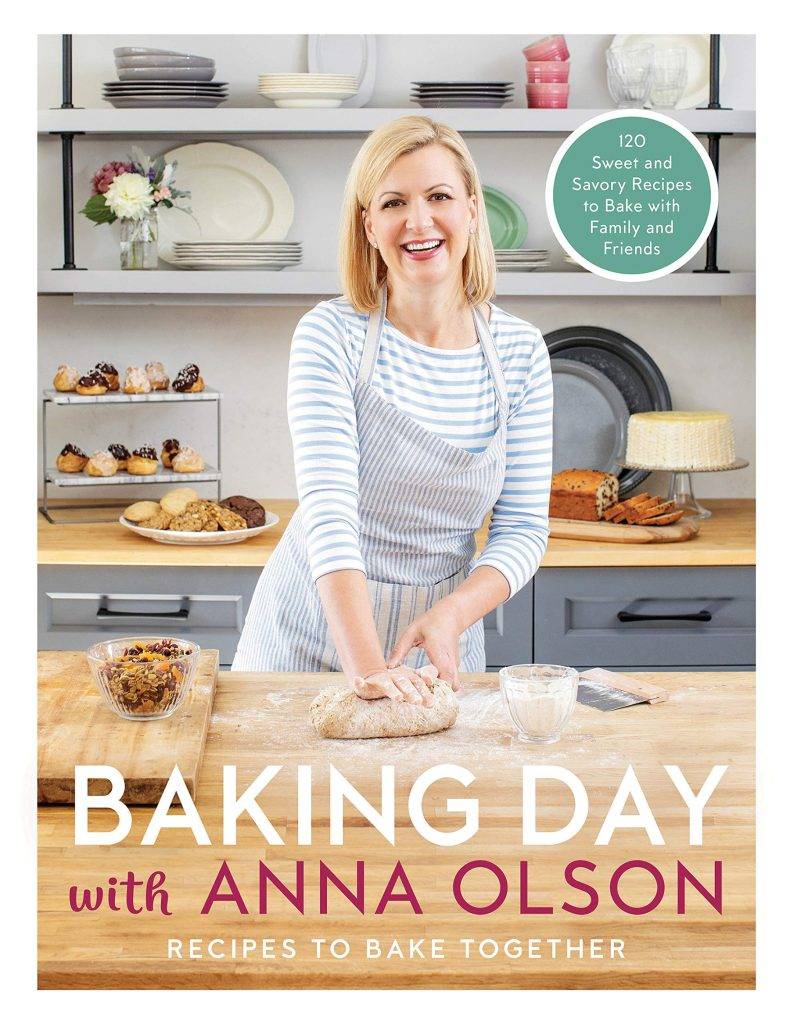 Food Network Canada star chef Anna Olson has written several baking books and her latest celebrates the joy of baking with family and friends. The collection is perfect for a beginning baker — or for baking with kids — as it includes lots of step-by-step illustrations, information about tools and timing, and recipes rated by difficulty level for both sweet and savoury bakes.
Her baking day projects range from skillet brownies and nutty white chocolate cranberry cookies to fruity muesli bread and gluten-free gingerbread cake. There are even recipes for the family pets. And with her encouraging voice and smart tips, it's like having this sweet baker at your side, whenever your family takes time to bond over a baking day. A Taste Canada Gold Award winner.
"Who knew there were more than a dozen different recipes for pie crust?"
Beer + Cookies
Do you reach for a cookie when you pour a glass of your favourite craft beer? You will after you've tried the perfect pairings created by Bonnie Todd of Off the Eaten Track Tours and local beer guru Joe Wiebe. They are joining forces again in December for a holiday Beer and Cookie Tasting Box, with live (and possible virtual) tasting events around town.
Wiebe (a.k.a. the Thirsty Writer) chooses the local brews to sip with Todd's curated collection of cookies from local bakers. Both walk you through the pairings in detailed tasting notes. At just $55, and comprising four tall cans of beer and eight cookies, the tasting box makes a delicious diversion for two and a great gift for beer lovers.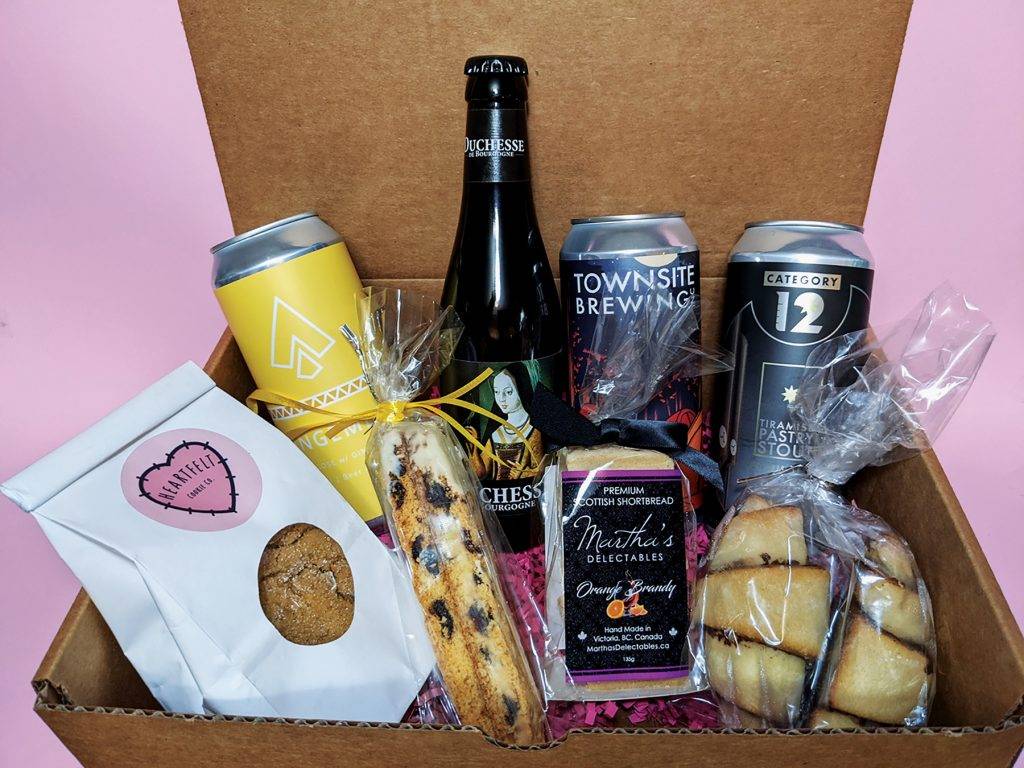 Available for free pickup, local delivery or shipping within B.C. from offtheeatentracktours.ca.
Visions of Sugar Plums
It's always great to have a selection of Christmas cookies to serve over the holidays, but if you don't have a team of elves at the ready, there are a couple of simple solutions.
The most fun is organizing a cookie party/swap with your friends — the more the merrier! If six of your friends each bake six dozen of their family's favourite cookie (such as ginger cookies, shortbread, rugelach, rum balls, almond spritz or Linzer cookies), plus an extra half-dozen for the party, you can all get together for holiday drinks and nibbles, and head home with a mixed box of six dozen assorted goodies.
If that sounds too daunting, see if your favourite bakery is offering a holiday cookie assortment. Baker extraordinaire Tracie Zahavich of Fox & Monocle Bakery/Café is again offering her holiday cookie box (six items, four of each, $40), plus dark fruit cakes, fancy yule logs and gingerbread houses. Get your orders in early for pickup in December.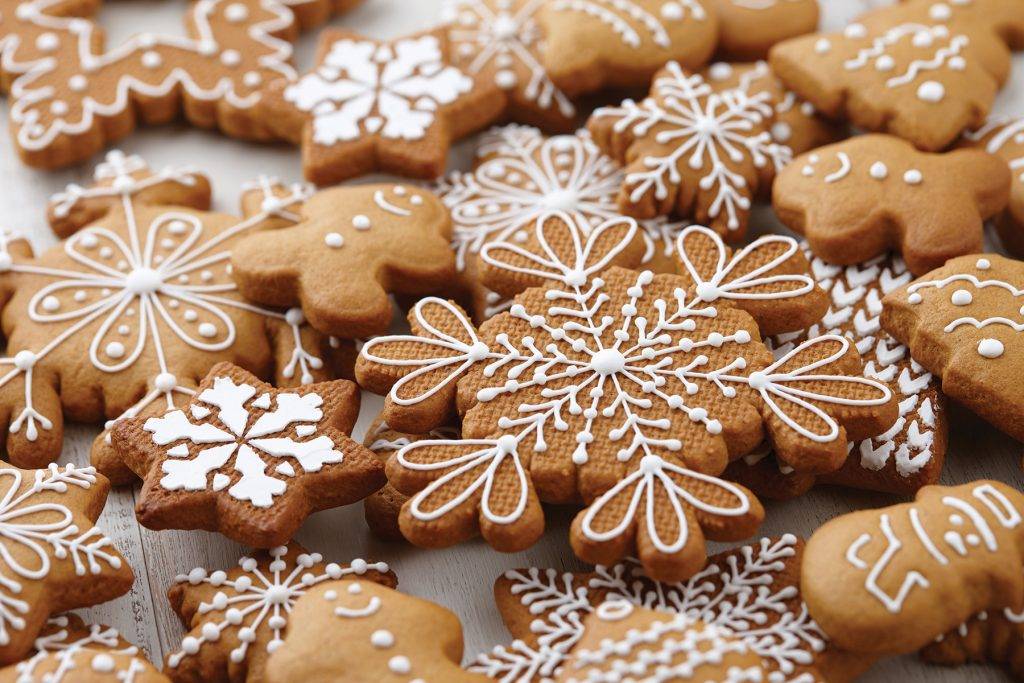 You can also build your own cookie collections with a little cherry picking from city bakers: Scottish-style shortbread from Martha's Delectables in several tasty flavours (in sleeves and gift boxes); gingerbread and rum balls from Pâtisserie Daniel; the Dutch Bakery's festive boxes of spiced speculaas, shortbread wreaths and pretty marzipan fruit; custom assortments from the Heartfelt Cookie Co.; or a variety box from Melinda's Biscotti.
Cookies make memories and great gifts for family and friends!