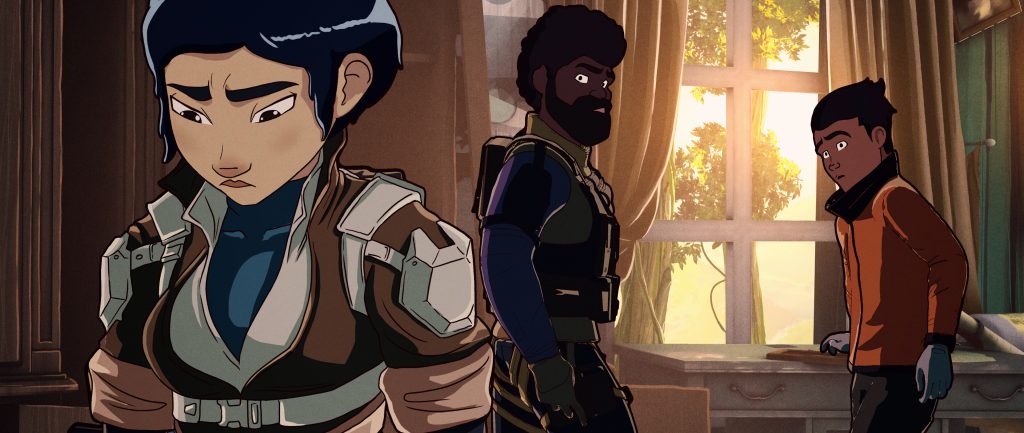 Victoria's largest and longest running film festival is gearing up for a busy 2022, beginning with their 28th annual flagship event, which will screen 100 films over 10 days, February 4 to 13th.
The Victoria Film Festival Society is hoping it will be able to present a mix of in-person and online screenings, showcasing films from around the world and those produced in Victoria and B.C. Filmgoers can choose from 86 feature films and 27 short films, including animated picture Esluna: The Crown of Babylon, by local filmmaker Denver Jackson.
Advanced tickets can be purchased until February 14 at victoriafilmfestival.com.
The Festival is known not only for their keynote event, but also for their Free-B Film Festival, CineKids, Art of the Cocktail, Movie Under the Maltworks and screenings at The Vic Theatre.
This year they're planning an Augmented Reality piece playing with people having their identities manipulated, a reinterpretation of classic film posters by local Victoria artists, their crowd favourite, Sips 'n' Cinema, and a live appearance by Tom Skerritt for an In Conversation to be hosted by national film critic Richard Crouse.
New venues for 2022 include a boat from the Prince of Whales Whale Watching company for short film screenings and the Fairmont Empress. Traditional venues include The Vic, Capitol 6 and Cineplex Odeon.
They're also preparing for their two-day industry program SpringBoard, February 4 – 5, featuring heavyweights like Ian Scott, head of the CRTC, Christa Dickinson, head of Telefilm Canada, and Valerie Creighton, head of the Canadian Media Fund. The event theme is How COVID Has Changed Our Industry, and it'll explore topics like the future of Canadian content, the media multiverse and Pitching/Creating After COVID. The event also allows participants to meet one-on-one with commissioning editors and funders to pitch their projects directly.
"This rich gathering of talent and decision-makers reflects the importance of the Victoria Film Festival as a key event in the media sector and in Canada's cultural life," says VFF's director Kathy Kay.
VFF 2022 Program Guides are available at the Festival office at 1215 Blanshard street as well as coffee shops, The Vic Theatre and Monk Office supply.