YAM writer, Susan Hollis talked to the talented hair stylist Mo Ibriham all about confidence, coming to Canada from Lebanon and his number one love: hairstyling.
By Susan Hollis // Photo by Dean Azim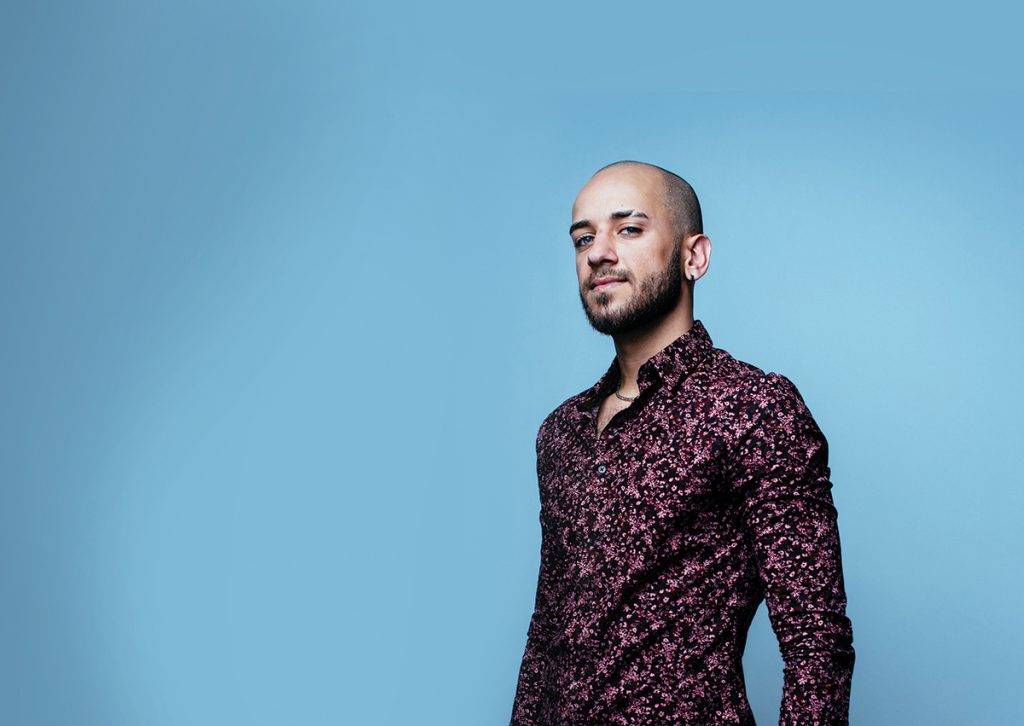 ---
It's hard to imagine a nine-year-old finding his chosen career and sticking with it, but improbable is a way of life for Mohammed (Mo) Ibrahim. The wunderkind stylist at Carreiro the Studio, Ibrahim was born in Lebanon to Syrian parents and recalls skipping school to apprentice with a family friend, also a stylist.
What began as sweeping hair and running errands evolved into barbering with a straight razor, then cutting men's and women's hair and further study in the cosmopolitan city of Beirut.
Despite the upheaval of leaving his home country with his family as a teen, and landing in Canada as a refugee in 2016, Ibrahim maintained a deep interest in all things hair. He finished grades 11 and 12 at Victoria High and was top of his class at the school's Cosmetology Career and Transition Program.
After apprenticing in a number of downtown salons, he was offered a permanent gig at Carreiro where he's carved out a reputation as the go-to stylist for complicated fades, hair tattoos and classic shaves.
He was so good that salon owner John Carreiro created a back-room salon and barber space specifically for Ibrahim to explore his talent, and where he attracts some of the city's most style savvy people.
What's your idea of perfect happiness?
Being confident in yourself and doing what you want to do.
What was one of your life's most exciting moments?
When I first heard about coming to Canada and how grateful I am to be here now.
Which living person do you most admire?
My mom. The only place I find "home" is in her. She is my hero and is always there for me — the best mom in the world. She just wants to make sure her kids have a good life.
What's your greatest fear?
To lose someone I love.
What do you admire most in your friends?
I look to make sure they're real friends. If something happened to me, they'd look for me and I would do the same for them.
What trait you most deplore in others?
Those who tell me what to do — I like to do what I want to do.
Who or what is the greatest love of your life?
Hairstyling is my love, it's the whole thing for me. It's the only thing I know how to do.
On what occasion do you lie?
I tell the truth. I don't lie.
Which historical figure do you most identify with?

I don't follow dead people — I am myself.
Who has the worst hair right now?

The worst hair in public life is for sure Donald Trump's.  
What piece of technology do you wish was never invented?
Bombs, for sure.
If you could be any animal, what would you be and why?
I would be a bird because then I could see the world from above.
---
This article is from the September/October 2019 issue of YAM.