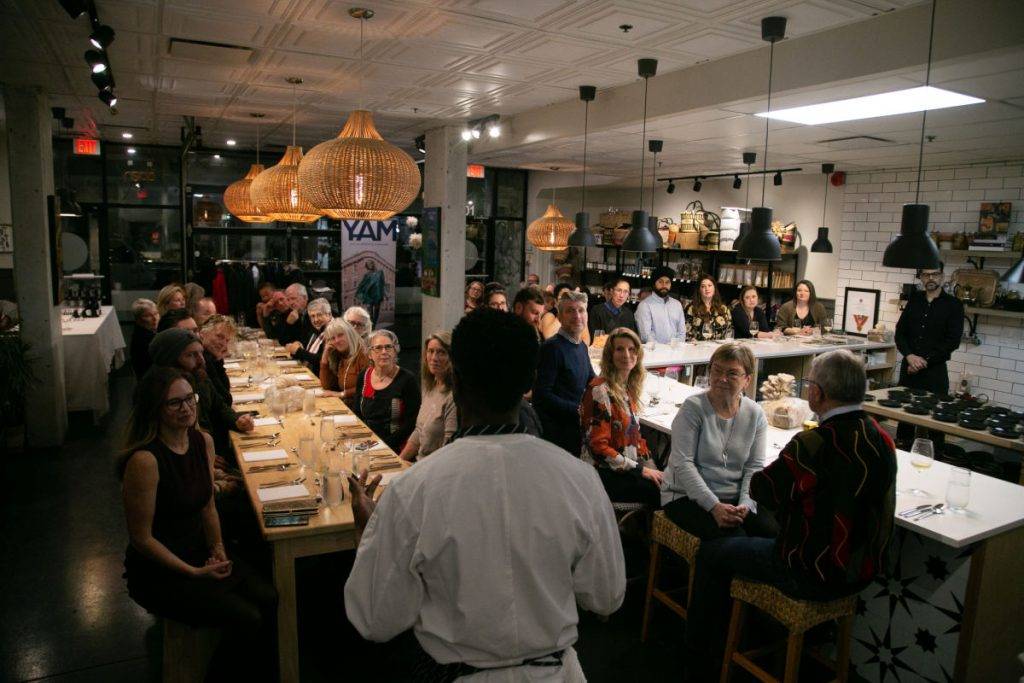 YAM magazine is pleased to announce the dates for our 2023 Long Table Dinners, hosted and prepared by award-winning chef Castro Boateng, at House of Boateng Fine Foods.
These intimate gatherings are, as chef Castro says, not only an opportunity for he and his team to indulge in their love of producing entertaining dinners, "it's also a chance to push the envelope and design innovative event concepts [while we] connect with the land that we work on, the food that grows in our region, and most importantly, our beloved customers."
Each Long Table Dinner will have its own theme, dictated by the growing season and what's available fresh locally.
On March 2nd, the theme is Family Style. Says Castro, "we will still hold it long-table style, but with shared food. Everybody gets their own individual plate, from which they'll help themselves to platters of tasty delights brought to the table. We'll be sourcing spring vegetables and thinking about the warmer days ahead, so expect a meal that reminds us of family picnics and outdoor adventures."
On May 4th, Jason Verners, dubbed "One of the most promising rising stars in magic today" by Vanish Magazine, co-hosts a special dinner titled Senses. "We're bringing together food and magic in an unexpected way," says chef Castro. "Our dishes will reflect the five senses, smell, touch, taste, sound and sight, as well as number six, intuition."
There is another YAM Long Table Dinner planned for November 2, 2023, with details to be provided closer to the date, coinciding with YAM magazine issue release dates (offering participants an early opportunity to snag their copy).
Of the ambiance and experience of attending a long table dinner at HOB Fine Foods, Castro says "people are always intrigued that they're not just coming for dinner, but for an experience and to learn more about the dishes they're enjoying. For example, we recently hosted one featuring my Ghanian mother, which gave me an opportunity to share my background and for us to share our African culture through food. I want our guests to learn something and be entertained too."
More importantly, adds Castro, it's about bringing people together. Often, he says, guests arrive as strangers and leave as friends, afterwards meeting up at his restaurant to continue those newly formed friendships. "We get to meet so many interesting people, and we help build community spirit and engagement, especially for newcomers."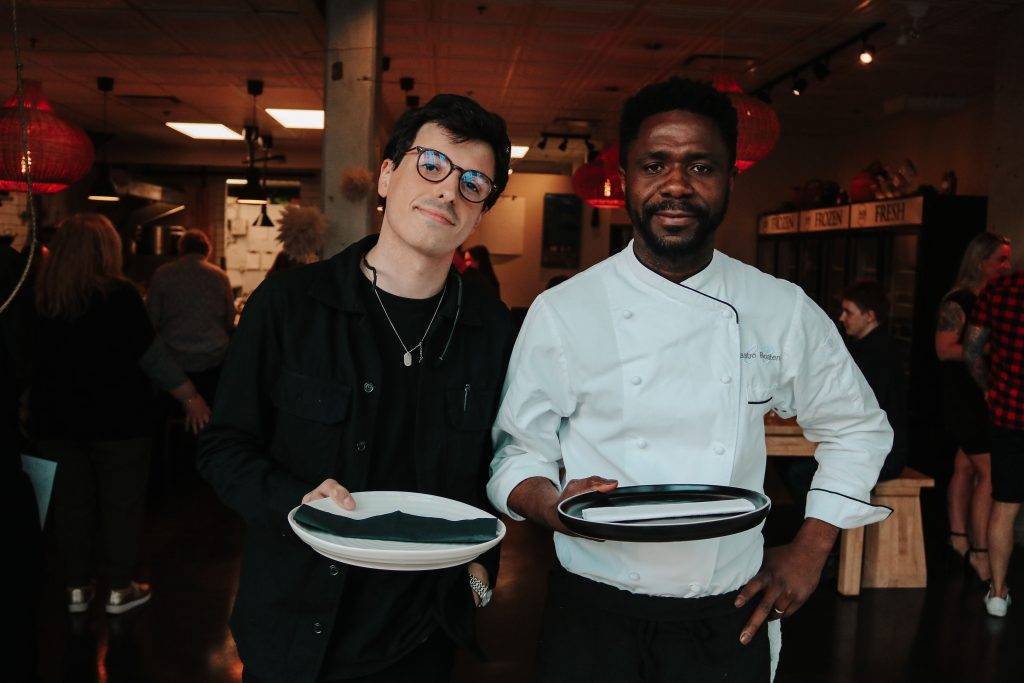 As for his unique approach to cooking, Castro says his signature style might be described in two words: bold flavors. "I really love bold flavors, but not in the way that one ingredient overpowers another. We're conscious about using spices to imbue a dish with flavor versus adding heat, for instance. We prefer a balanced presentation."
YAM's Long Table Dinners begin at 6:30 pm and can be booked via the House of Boateng Fine Foods website or by phone. Each dinner will be posted as soon as the theme is finalized.