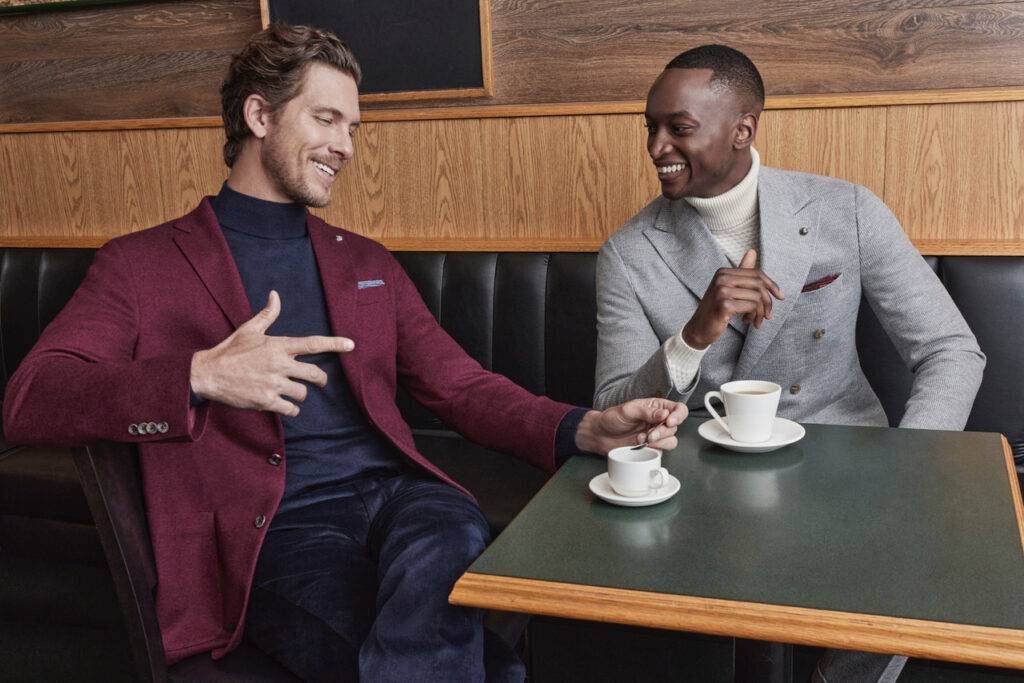 *SPONSORED ARTICLE
As fall stretches toward winter, the annual holiday party circuit is upon us. But even the most extroverted person knows that what should be a fun, boisterous night can be turned into a burden before it's even started, just by looking in their closet. People of all genders don't want to just look good, they need to feel good in what they are wearing if there is to be any hope of having a good time, and men are no exception in this arena. So here are the top four (Why not five, you ask? Read on…) best ways to win at dressing your best when you have a full agenda of parties to attend but a nearly-empty wardrobe that could use a serious refresh.
Tip 1 – Choose the Right Store and Sales Staff
Since 1990, men in Victoria (and later, Duncan) have been guided by the experts at Outlooks for Men to find that just-right outfit for low-key date nights on the town, after work cocktail parties, or formal weddings and black tie occasions, and glowing customer reviews continue to pour in. This is due not only to their amazing selection of beautiful suits, footwear, ice-breaker accessories and other basic staples but also to experienced staff who offer a low-pressure environment where customers feel neither rushed nor ignored.
But what really takes that suit from a 9/10 to a 10/10 is expert tailoring, which Outlooks offers in-house. The tailoring team at Outlooks for Men exemplify the term Master Tailor and are true artisans, taking off-the-rack clothing and making it precisely right for the wearer (and all regular priced merchandise can be altered free of charge.). This ultimately saves the shopper tons of time – no need for multiple stops to find the right look or fit.
Tip 2 – Bring "the Deets" With You
Before you head to the store, gather info on the types of events you will be attending so you can determine what outfits are appropriate for each one. Things that will affect your level of comfort or desire to participate actively on the day involve the theme, location, whether the event is indoors or outdoors, and, obviously, whether there is an established dress code. (There is a trend toward putting off-kilter dress code suggestions on invites these days; some other stores may not have staff who can decipher what terms like "afternoon cocktail", "smart business casual", "smart casual", "festive attire", or even the more traditional "black tie" really mean.). Finding the perfect outfit that fits the occasion will be a piece of cake for any staff member at Outlooks when you come armed with those kinds of useful details.
Tip 3 – Do Not "Wing it": Try. Stuff. On.
Not only will you never know what might look great on you until you try it on, you may also be surprised that something you thought was going to work when you saw it on the hanger is just not "the one". Trying on different pieces is essential to finding the perfect outfit. Don't be afraid to experiment with different styles, fits, and colors.
Tip 4 – Pay Attention to Accessories
Accessories can make or break your look. Pay attention to your shoes, belt, tie, and watch. Outlooks' staff will make sure they complement your outfit and elevate your fashion sense. (Ever tried on a bow tie? Cursor & Thread bow ties are cotton, real bow ties that come pre-tied. Designed and made in Vancouver.)
Tip 5 – Research Styles and Trends
Scratch that – you don't need to do this one. Researching styles and trends that will complement every personality isn't necessary because Outlooks for Men owner Dale Olsen goes on regular buying trips across the US and Europe, paying keen attention to the best fabrics, textures, colors, and patterns so you don't have to. Heck, he'll even help you remember how to properly iron that new shirt: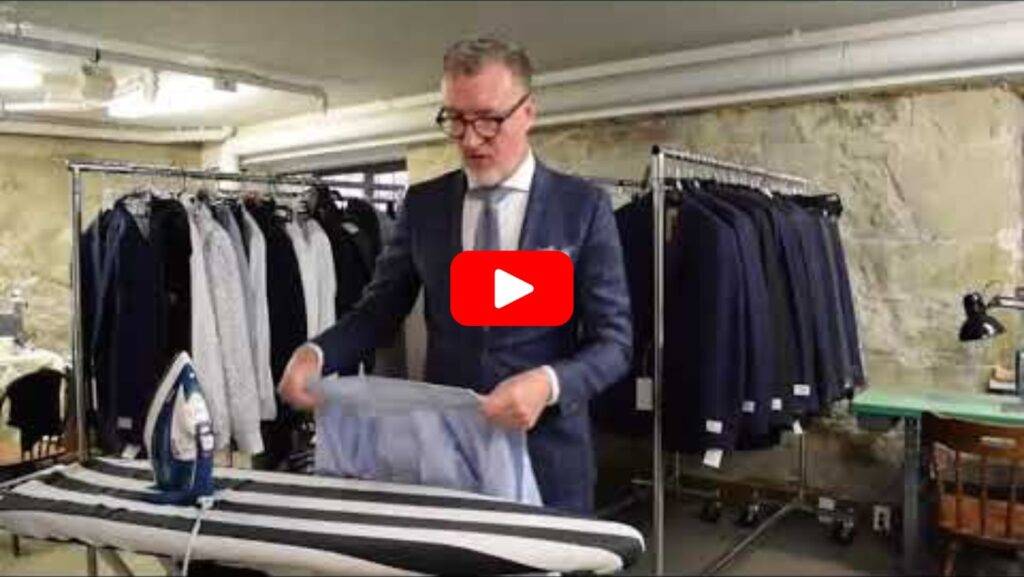 The dreaded "I have nothing to wear" affliction can attack the best of us at the worst of times. This year, take the stress out of dressing for any and all of your holiday events by turning to Outlooks for Men.