In Small City, Big Talent, author Robin Miller traces the steps of Victoria's mother of modern dance theatre, Lynda Raino.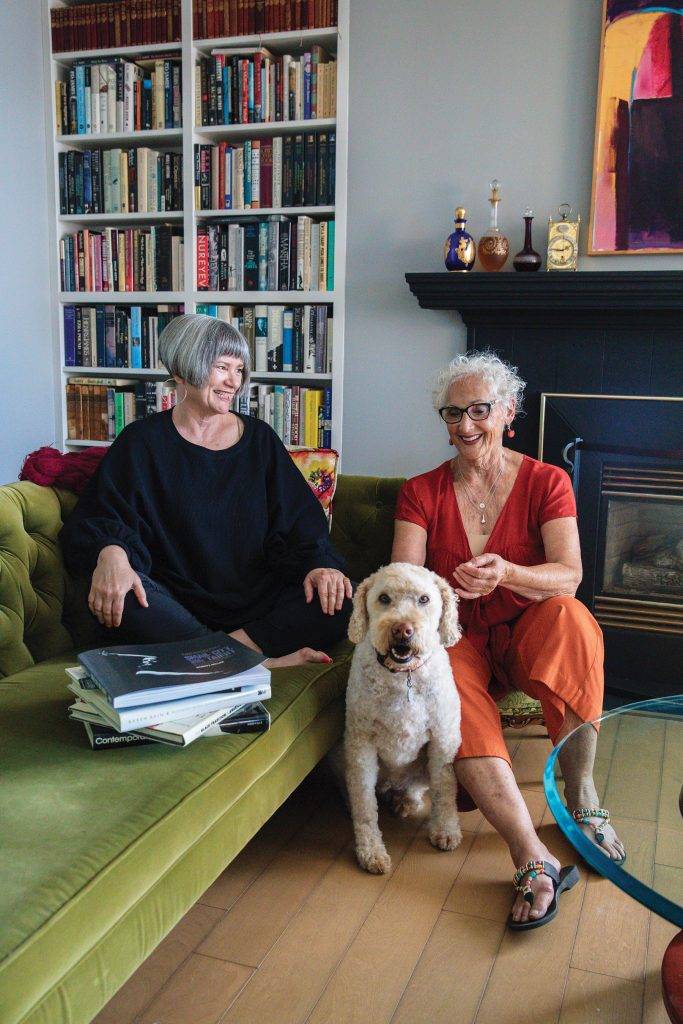 By David Lennam | Photo by Michelle Proctor
By the sheer number of dance lessons given and dance productions attended, Victoria can count itself a dance town. A modern dance town. Plenty of chances to go all Bob Fosse on a local stage. But it hasn't always been that way.
For anyone wondering how modern dance evolved here, Victoria writer Robin Miller has created a lavishly illustrated narrative chronology, presented as more a series of stories, clever anecdotes and insider gossip than as some serious-minded archival tome.
Small City, Big Talent (published by Suddenly Dance Theatre) is a thorough account of the evolution of dance from 1978 to 2021, thumbtacking all the important events as forensically as one can with the arts.
Miller, whose byline appears regularly in publications like Dance International and Opera Canada, pinpoints 1978 as the start of a gestation in Victoria that continues to evolve and yield new work.
It was in that year that a happenstance reunion took place on Government Street. A 30-year-old Lynda Raino, pregnant with her second son and looking to settle and recharge after a fruitful performance career in Montreal, ran into onetime partner and dance collaborator Constantine Darling, who had also relocated to Victoria. It had been almost three years since they'd seen each other and neither knew the other was here.
Raino, now in her 70s, recalls how that meeting made coming to Victoria so wonderful for her.
"It was just like, 'Holy shit, what are you doing here? You moved here?' "
Raino and Darling had both left Montreal at the same time, he for Florida, she for Texas, California and Oregon. "And then, bam, we're in Victoria. It was like, OK, let's start dancing again, just like nothing ever happened."
Their second act was fertile.
Darling and Raino founded Victoria's first modern dance company, the all-too-short-lived Spectrum Dance Circus (featuring Kerry Krich and Kim Breiland), and the city started punching above its weight as a centre for dance. Big names — David Earle and Christopher House, dancers from the Bolshoi, Les Ballets Jazz de Montréal, New York City Ballet and Dance Theatre of Harlem — arrived to teach at Darling's famous summer intensives. The mentorship of Raino, as well as the A-listers Darling engaged, prepared the next wave of dancers: David Ferguson, Lori Hamar, Suddenly Dance Theatre, Crystal Pite.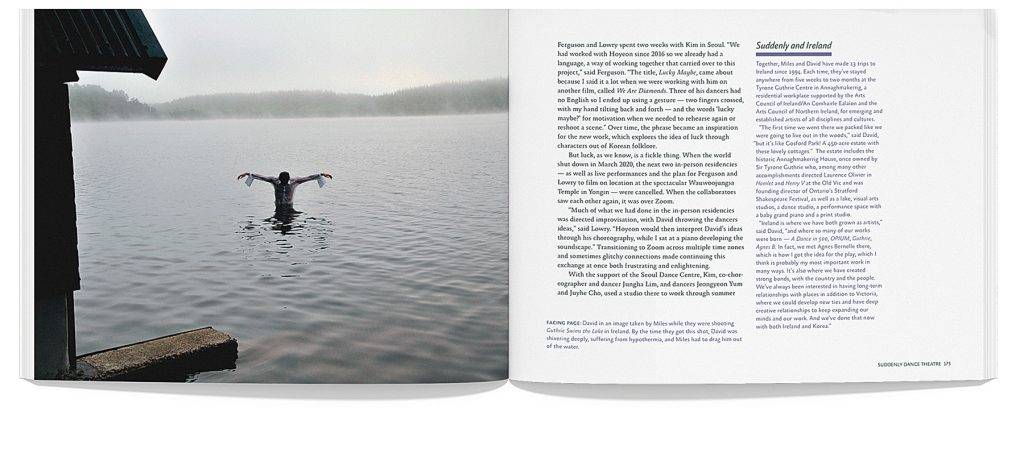 Always the outsize impresario, Darling brought numerous big names and dance companies to perform, including Evelyn Hart, Rex Harrington, Alvin Ailey American Dance Theater and even Mikhail Baryshnikov. Darling's passion helped set the course for the Victoria Dance Series, now known as Dance Victoria.
Through it all, acting as the fulcrum on which all modern dance balanced, was Raino. Everyone has worked with her. Wanted to work with her. Will soon be working with her.
"She has taught anybody who's anybody in dance right now," says Miller.
Her storytelling choreography, her I-can-teach-anybody-to-dance attitude, and her inclusive philosophy of "you don't have to have a dancer's body, you just have to have a body that dances" have allowed her to thread everything and everyone together, coming full circle in 2004 when Victoria native Crystal Pite, perhaps the hottest choreographer in the world right now, chose to work with Raino on her dance duet,
A Conversation.
The story of modern dance in Victoria doesn't just feature Raino. It's because of Raino. More than anyone else, she's the architect of all that there is today.
The book grew out of short pieces Miller wrote for Dance Victoria's Footnotes publication.
"What started in this book, and writing it, is that it began to encompass everyone who has been in dance here and it's not just these major figures," says Miller.
David Ferguson, founding artistic co-director of Suddenly Dance, who is currently working on new material with Raino, understands better than anyone how important a role she's played. And continues to play.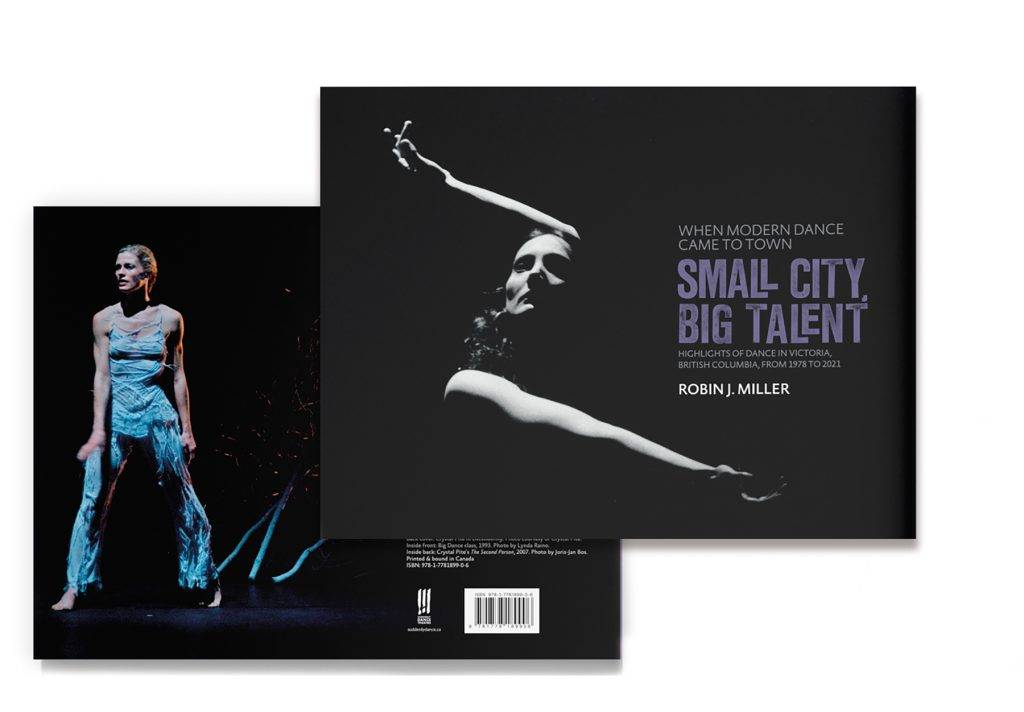 "Victoria has an identity in dance theatre, and Lynda Raino being the mother of dance theatre in our area is why the book is important. [The book] is a huge honouring to her," he says.
It's equally huge for Suddenly Dance. They will be publishing the book during their 30th anniversary year and will donate proceeds from the book to their Fountain of Youth program, supporting new and diverse dance artists under the age of 26.
"From our point of view," notes Ferguson, "what's great is we get to talk about our history and celebrate it, but it's feeding our future."
Raino likes to refer to the book as her book. And in many respects, it is.
"It's really Lynda's book, in the funniest sort of way," says Ferguson's partner in life and creation, Miles Lowry. "In truth, you can see Lynda's thread through the whole thing."
"It's my book to me," assures Raino with a laugh. "Robin had to keep telling me, 'It's not your book.' It's not my book, but it really felt like my book."
By the time Big Dance, Raino's groundbreaking program for larger women, started to garner international acclaim in the late 1990s, she'd already lived so many lives as dancer, choreographer and teacher (the memory of which exists, she says, only on old VHS tapes).
"I remember saying to my sister when Big Dance was just ginormous and anybody who interviewed me only wanted to talk about Big Dance, 'Damn, I hope that's not going to be the only thing they remember from me.' "
Even when Miller had finished the book and was editing it, Raino had more to offer.
"I phoned her and mentioned, 'Did I tell you about the time Cheech and Chong asked me to teach them dance in Vancouver?' And she said, 'No you didn't. That would've been nice. Now it's too late.' "
For Raino and for modern dance in this city, it's never finished, it's never finite, it's never the end. "There's always more that you want, always more than you can remember," she says.