By Athena McKenzie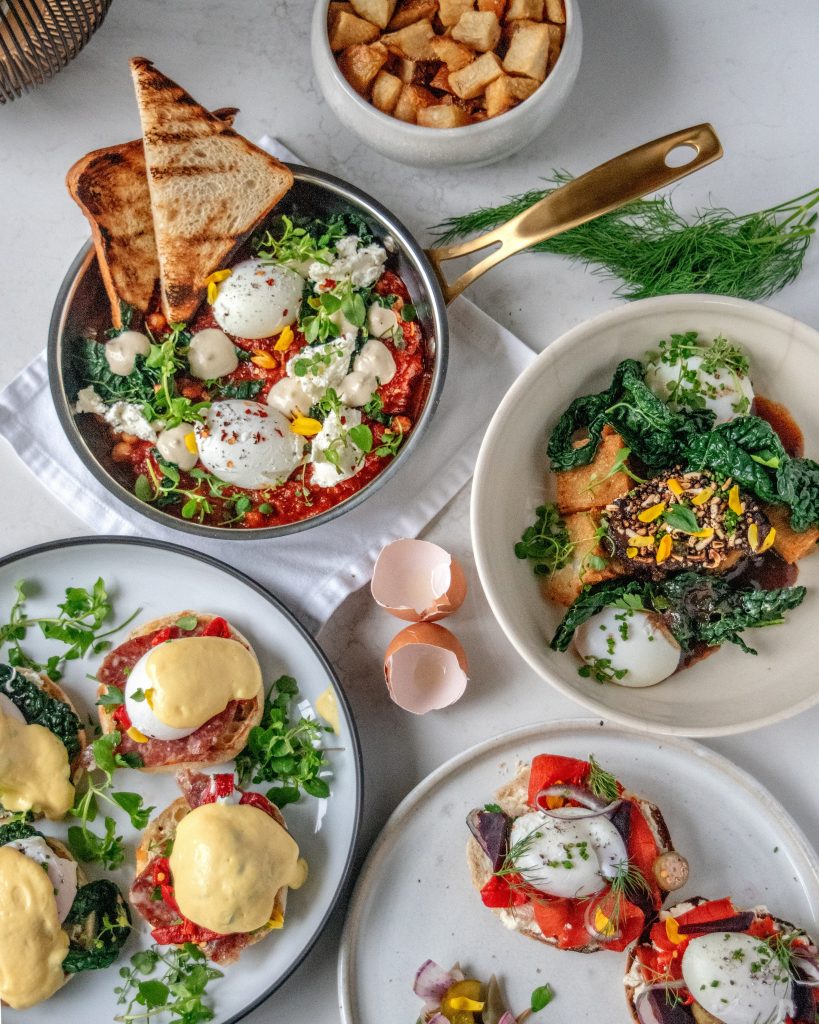 Victoria has long been celebrated as a brunch-obsessed city, and now there's a new hot spot in town — or cool spot, if you sit inside in the wonderfully air-conditioned dining room. The Courtney Room has launched its new Island-produce forward brunch service.
"We are excited to be able to welcome back guests with brunch service," says Renée Lauzon, restaurant manager of The Courtney Room. "Our kitchen team's relationships with local farms such as Littlest Acre Organics for beautiful eggs and Square Root Organic Farm for weekly vegetable deliveries have provided us with ample inspiration for our new menu, which will change with the seasons."
When my partner and I arrive late on Saturday morning, Victoria is in the middle of a heat wave, and the immediate reprieve from the heat is almost as exciting as the new menu. We spend the first little while relishing the cool comfort as we take in the interesting view across to the Parliament Buildings and peruse the options. It's hard to pick from the tempting offerings, which include Buttermilk Fried Chicken and Waffles, Smoked Salmon and Eggs, a classic Breakfast Sandwich, and the restaurant's beloved TCR Burger.
Our server Courtney (who jokes that she is the Courtney of the Courtney Room) recommends the Crab and Gruyere Omelette for its generous serving of the seafood. My partner, who was leaning towards the Italian Cola Braised Beef Cheek And Poached Eggs, decides to go with her suggestion, and it does not disappoint. As an unrepentant food sharer, I insist on having a few bites. Though loaded with crab and cheese, and served with hollandaise, it has a delicate airy texture, and gets a refreshing peppery flavour from grains of paradise.
I'm trying to eat lighter, so eschew my traditional brunch go-to of Eggs Benedict (The Courtney Room's version is a black kale and avocado benny) and order the Shakshuka, a classic North African and Middle Eastern dish of eggs poached in a fragrant sauce of tomatoes, which is spiced with cumin, paprika, cayenne pepper and nutmeg. At The Courtney Room, the Shakshuka is served with spiced chickpeas, tomato and black kale, topped with perfectly poached free-run eggs and sesame seeds. It's rich and spicy, and the eggs are just set, perfect for dipping with my toast.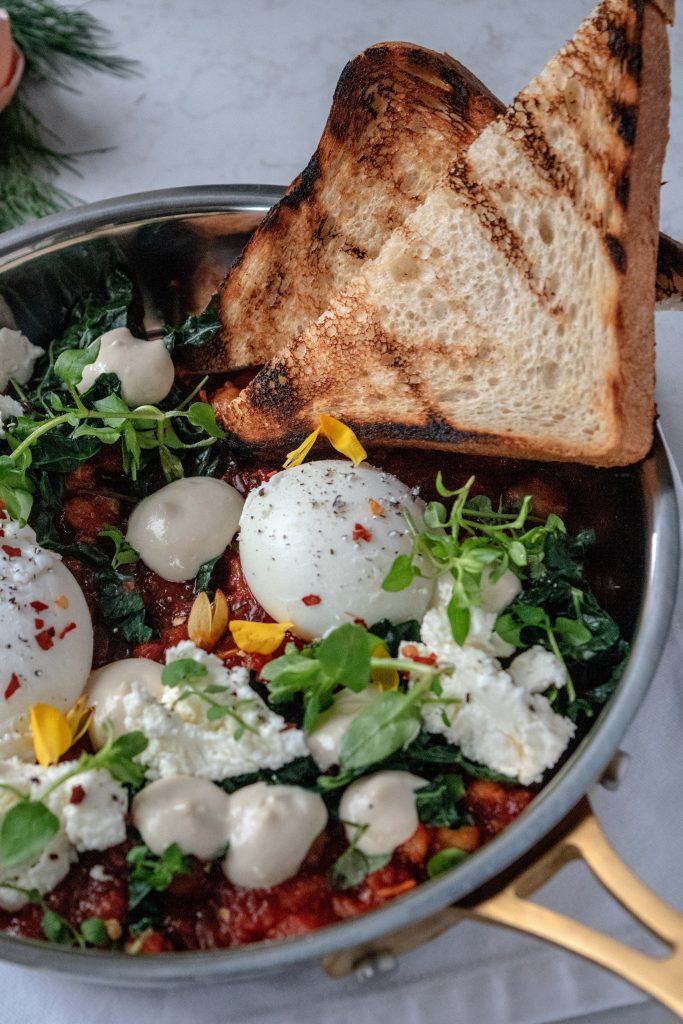 For many, a true weekend brunch experience means lingering over cocktails and the restaurant's bar team has developed a drink program to complement the brunch menu. Highlights, which feature definitive breakfast flavours, include The Jumpsuit with peanut butter washed whiskey, bitters and bruleed banana; and the Jam Jar with vodka, housemade preserves, herb syrup and citrus. There's also tempting takes on the classics, such as a Mimosa with Averill Creek Vineyard's Charme de l'Ile and my fave go-to, the TCR Caesar.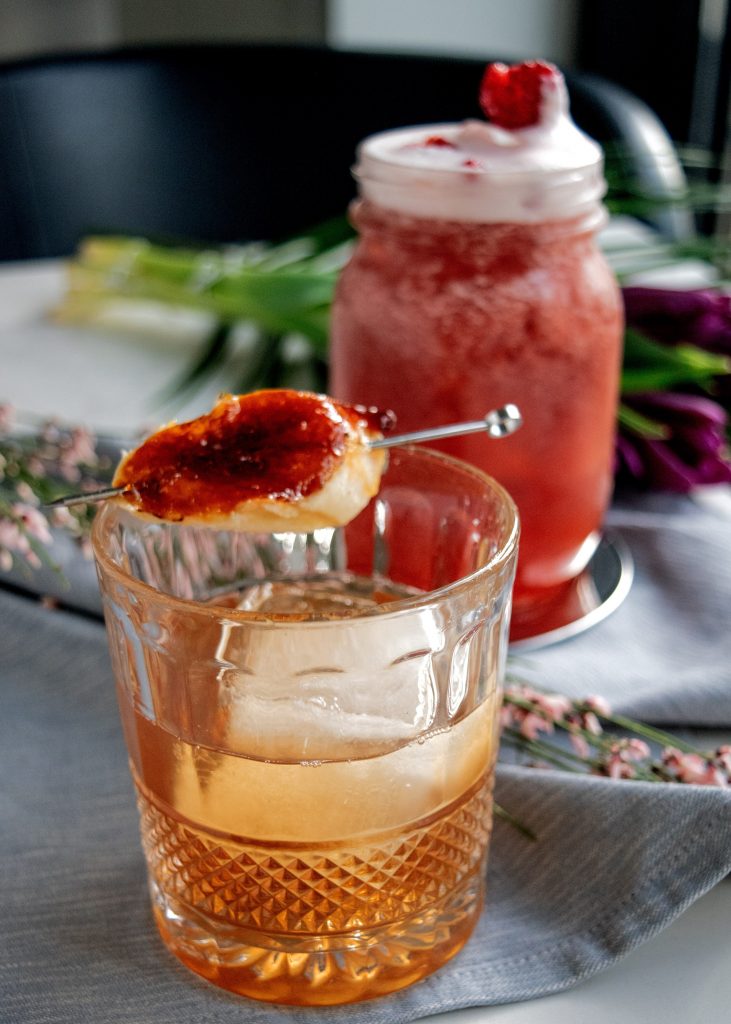 If you're looking for your next brunch spot, reservations are recommended and can be made by calling 250-940-4090, emailing reservations@thecourtneyroom.com or via The Courtney Room's website.