The objects we surround ourselves with can remind us of who we are and connect us to other people, places and times. We invited some of Victoria's most fascinating people to tell the stories of the objects that matter most to them.
By Kerry Slavens // Photo by Jeffrey Bosdet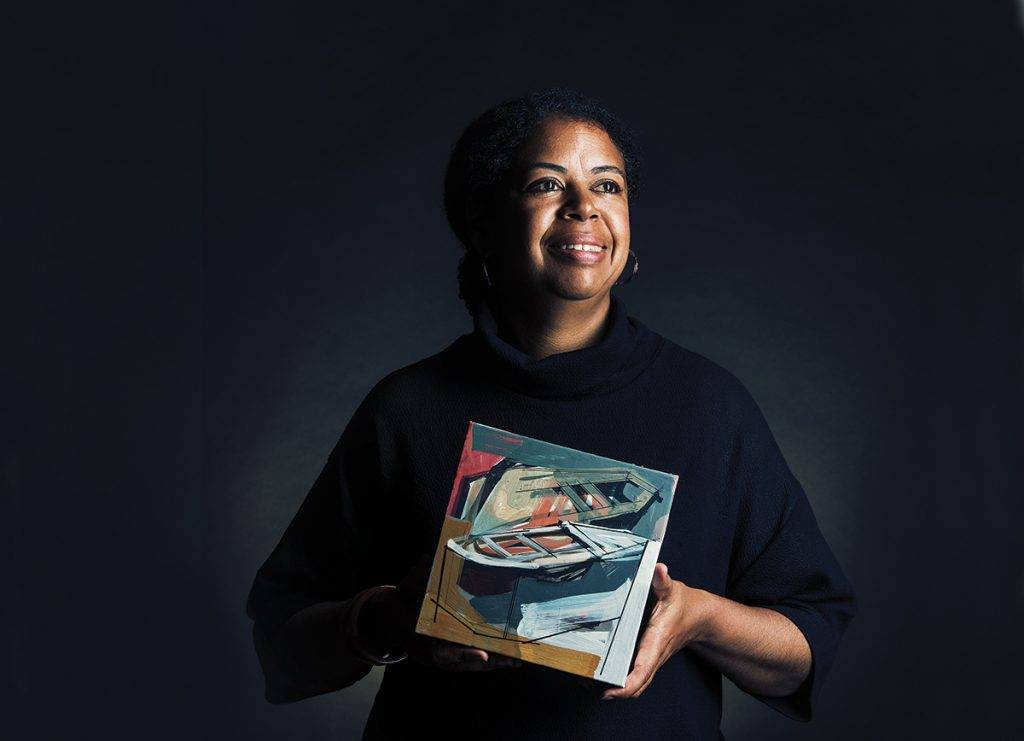 ---
OBJECT: "Untitled," oil painting by Denyse Thomasos
OWNER: Michelle Jacques, Chief Curator, Art Gallery of Greater Victoria (AGGV)
When Michelle Jacques left her position as acting curator of Canadian Art at the Art Gallery of Ontario (AGO) in 2012 to travel to Victoria for a new job and new life, her colleagues presented her with a painting.
The untitled oil is by Michelle's friend, Trinidad-born Canadian artist Denyse Thomasos, who spent much of her career in New York. Thomasos was known for her semi-abstracts, which played with the tension between abstraction and form, delving into issues like colonialism, slavery and confinement.
Art editor John Lau once said of her work, "… the painting itself can barely contain the accumulating forces." Thomasos died in 2012 following an allergic reaction to the dye injected during an MRI procedure.
Around the same time, Michelle was dealing with forces drawing her to move across the country to become the AGGV's chief curator. As a going-away gift, her AGO colleagues presented her with one of Thomasos' paintings.
Today, the painting remains a precious memory of her friend, a reminder of the Caribbean heritage they share an important touchpoint between then and now.
---
This article is from the September/October 2019 issue of YAM.