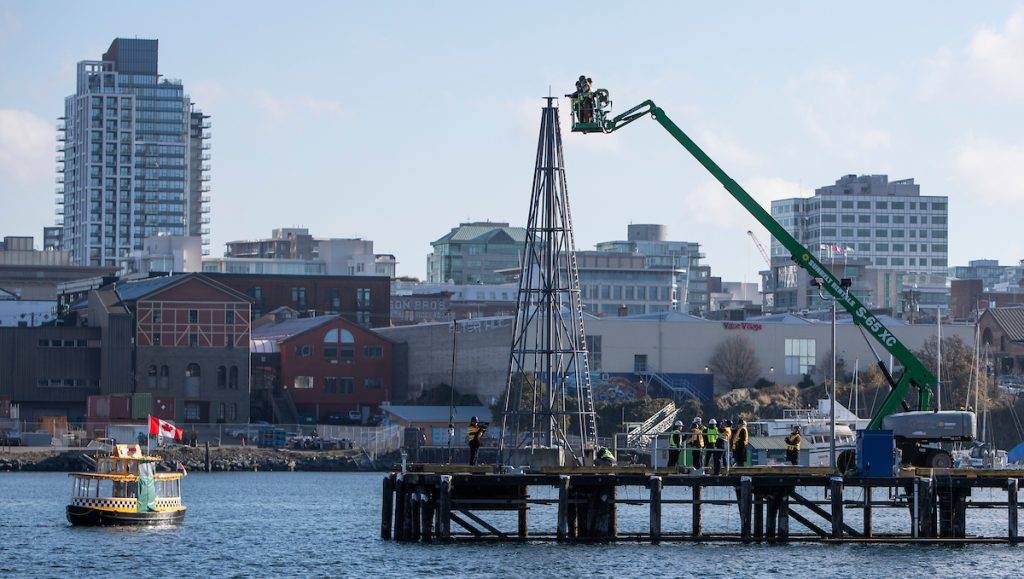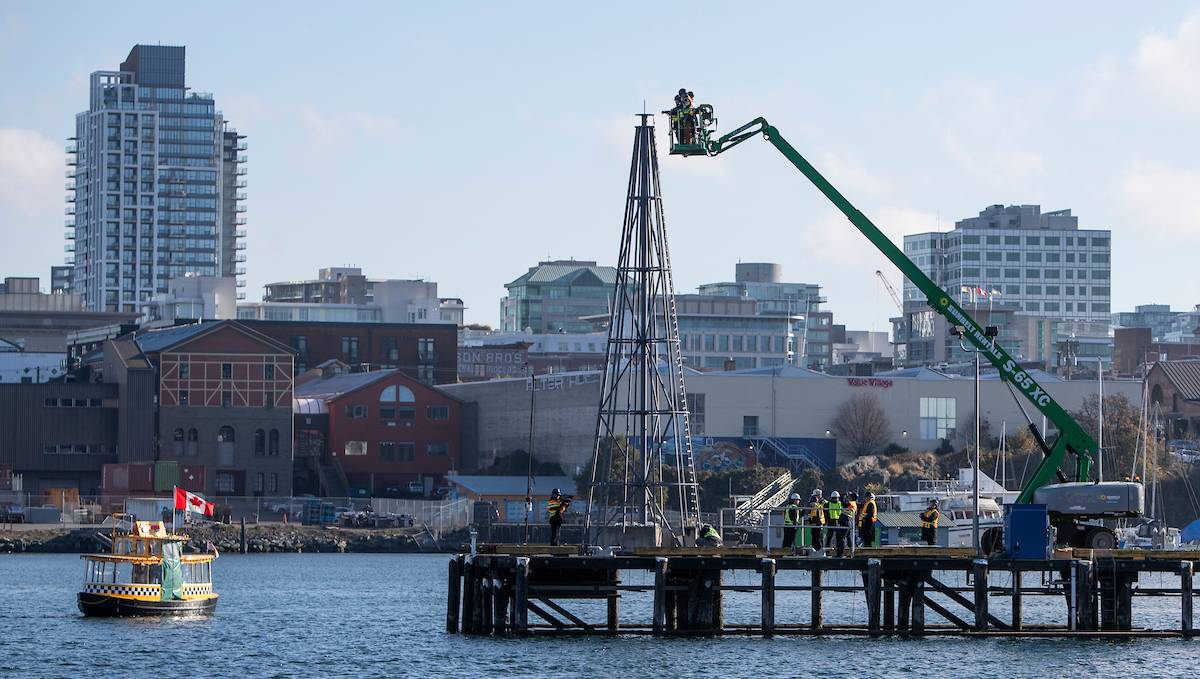 This December Victorians and visitors can view spectacular light displays along the harbour from the water, tucked up in a cosy, iconic pickle boat.
With newly installed heaters and sound systems on board the fleet, Victoria Harbour Ferry launches evening tours of Victoria's upper industrial harbour on December 2. They will escort guests nightly for a 45-minute narrated tour of a child's story of a 'winter dream' set to music and lights.
Under the creative direction of Limbic Media, a local technology company specializing in dramatic lighting activations to music, and PaintScaping, a global firm based in Los Angeles specializing in original 3-dimensional light mapping animations, Victoria's upper harbour will come to life in an awe-inspiring way.
"We are thrilled to be able to showcase our creativity locally on an incredible industrial waterfront canvas," says Justin Love, CEO of Limbic Media. "This first-of-its-kind experience in Victoria will delight locals and visitors alike."
While the story and music can only be heard on Victoria Harbour Ferry, the lights and animations can be seen and enjoyed from several public viewing areas particularly on the east side of Victoria's upper harbour including the Johnston Street bridge walkway and Store Street.
The tour is sponsored by Ralmax, who acquired majority ownership of Victoria Harbour Ferry business in 2020. The company's hope, says Ian Maxwell, President/CEO of The Ralmax Group of Companies is that Victoria Harbour Lights "will add to the ambiance and energy of the city and cause people to pause and take part in a memorable evening, whether it's on board a Victoria Harbour Ferry enjoying a unique choreographed experience from the water, or simply taking a walk across the bridge enjoying the lights as you pass to frequent a local shop, restaurant or both.
"Christmas gives us all a chance to temporarily shelve the heavy thoughts and seriousness of the day-to-day and opt for the lighter side of things, and perhaps see the opportunity to create a brighter future – to appreciate the spectacle and wonder of the season like we were kids again. Adults need Christmas too. And they need those moments just as much."
Victoria Harbour Lights: A Winter Dream tours run from the inner causeway's Empress Dock from 5 – 9 pm, December 2–31 (except December 24 and 25). Tickets must be booked in advance online at http://www.victoriaharbourferry.com or by calling (250) 708-0201.