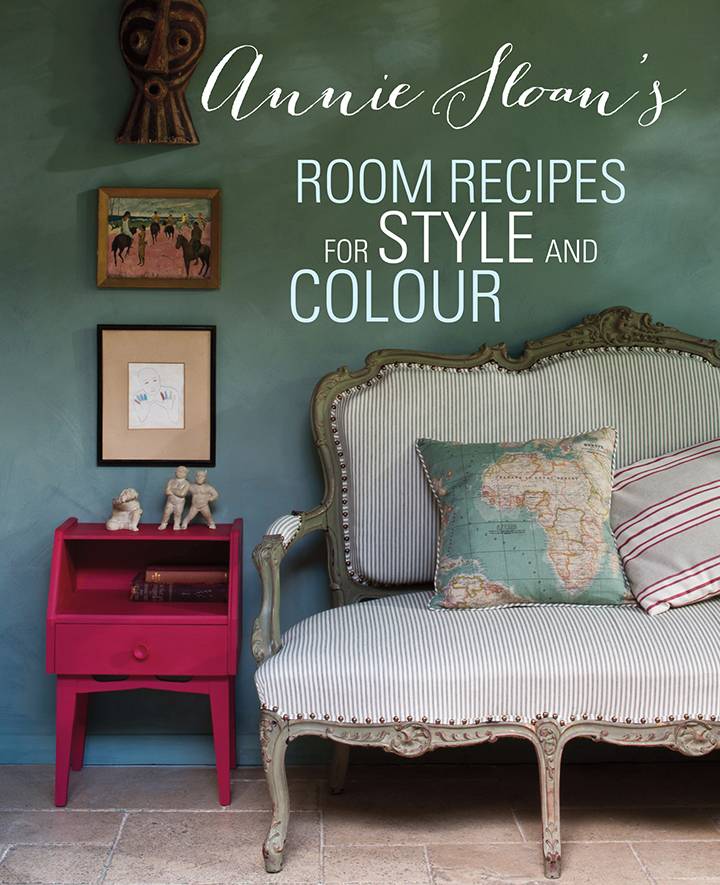 Looking for decorating inspiration? Annie Sloan's Room Recipes For Style And Colour examines nine popular décor styles, including: Bohemian, Neoclassical, Vintage Floral, French Elegance, Traditional Swedish, Coastal, Rustic Country, Modern Retro and Warehouse.
Using the homes of interiors enthusiasts and designers throughout Europe, the background of each of the nine styles is explored and explained. There are useful 'Paint Your Own' ideas and sketches, mood boards and a host of practical tips on how to achieve the looks in your own home.
Sloan, who trained as an artist, turned to decorative work after painting commissioned murals in homes. She has written over 20 books on traditional paints, colours and techniques. Room Recipes For Style and Colour, written with her son Felix, is her first book about interior design.
"I chose interior design as the subject for my latest book because we frequently hear that people just can't get things to look right in their own interiors," Sloan says. "I believe this is because they need to really think about what their own personal style is, rather than be swayed by the latest trend. This style can range from anything from Bohemian to Modern Retro, but importantly, realize that most tastes are a fusion of many styles."
Back in 1990, inspired by the unavailability of paints she wished to work with, Sloan used her knowledge and invented her own brand of decorative paint, Chalk Paint by Annie Sloan, which can be found in Victoria at A French Touch.