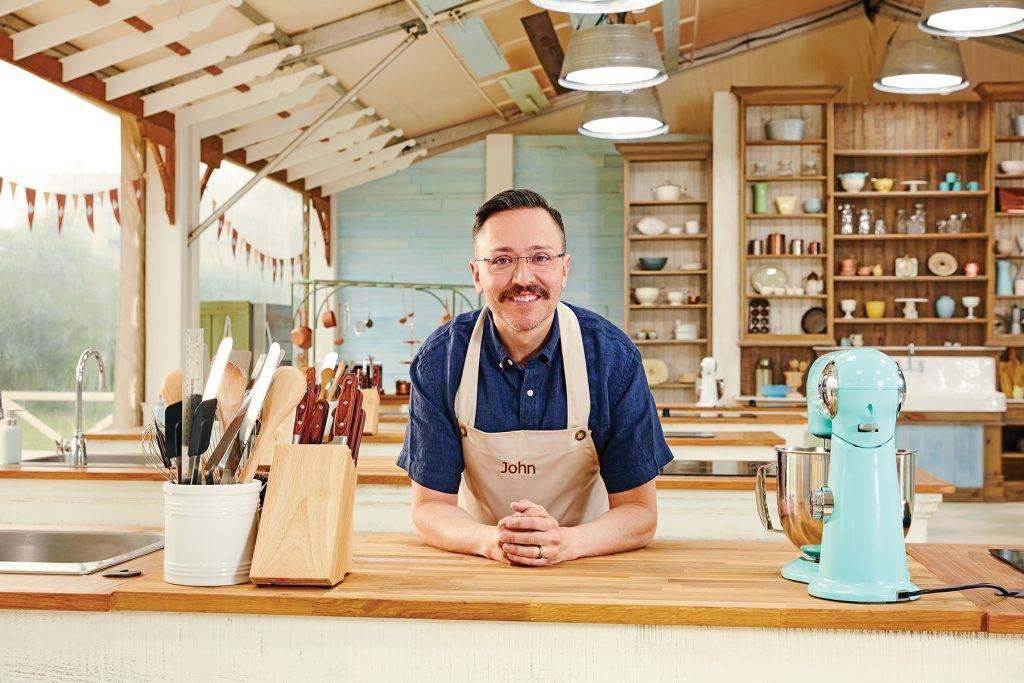 John Fowler plans to bake a lot of cookies this holiday season. He pretty much has to. "Pre-COVID, l would bake six to eight different types of cookies, package them and give them to people for gifts," he says. "Now I think people will expect them again."
That's because the administrative officer for UVic's department of geography has been competing this fall on Season 6 of The Great Canadian Baking Show (Sundays on CBC). "Cartography is my background, so that's a natural progression to baking, I guess," he says with a laugh.
Fowler, who learned his love of baking from his grandmother in Newfoundland, adds: "I've always been a huge fan of the show and I saw something that said, 'If you have a passion for baking you should apply,' and I thought, 'Why not?'"
It took a few tries, but he finally made it on this season, and just in time, too, because he's getting married next year, right when the show is usually filming.
He made lifelong friendships on the show, pointing out that the competition is "you against the ingredients, you against the recipe, you against the clock. It's not you against the other people." He adds: "To be one of the 60 people who've ever been in that tent is a real privilege. It's really stressful, I'm not gonna lie, but it was still fun."
And now he's ready for a big holiday bake of Linzer cookies, chocolate crinkles, pfeffernusse and an orange and ricotta chocolate chip cookie he loves. His advice to home bakers: "Quality ingredients make a huge difference. Shop local, if you can. And weigh your ingredients, if you can. It's so much easier."