Pacific coastal style is moving away from its rustic modern traditions as B.C. designers embrace a sleek and minimalist esthetic — and they're finding a global audience for their creations.
In curating this list of B.C. designers, we turned to Iván Meade, the principal designer and founder of Meade Design Group. Along with his own internationally acclaimed work in interior, graphic and industrial design, Meade has interviewed hundreds of the world's foremost designers for his blog LIFEMSTYLE. Here are some of the local names you need to know. 
Omer Arbel
If you're looking for a West- Coast based international design superstar, look no further than Omer Arbel. The head of Omer Arbel Office (OAO) and creative director of Bocci, Arbel works within the disciplines of architecture, sculpture, invention and design. He is known for experimenting with the mechanical, physical and chemical qualities of the materials he uses, as well as his exploration of light as a medium. 
"He is the best example of West Coast sophistication on the international scene," Meade says. "His products are considered iconic by international standards, and they are designed and created here."
Along with the studio in Vancouver, Bocci opened a satellite headquarters and showroom in a former Berlin courthouse. Inside Bocci 79 — as the building is called — visitors can discover the complete range of Arbel's pieces, including prototypes, experiments and works in progress, as well as Bocci's complete range of finished products. 
Mike Randall
Wood gets the sculptural treatment with Victoria-based Mike Randall. A graduate of Camosun's fine furniture program, Randall founded Kurva Design, his minimalist lighting and furniture design company, in 2012. Looking to create wall-and-ceiling fixtures that incorporate LED technology, many of his sleek pieces feature flexible strip lighting that hugs their wooden curves.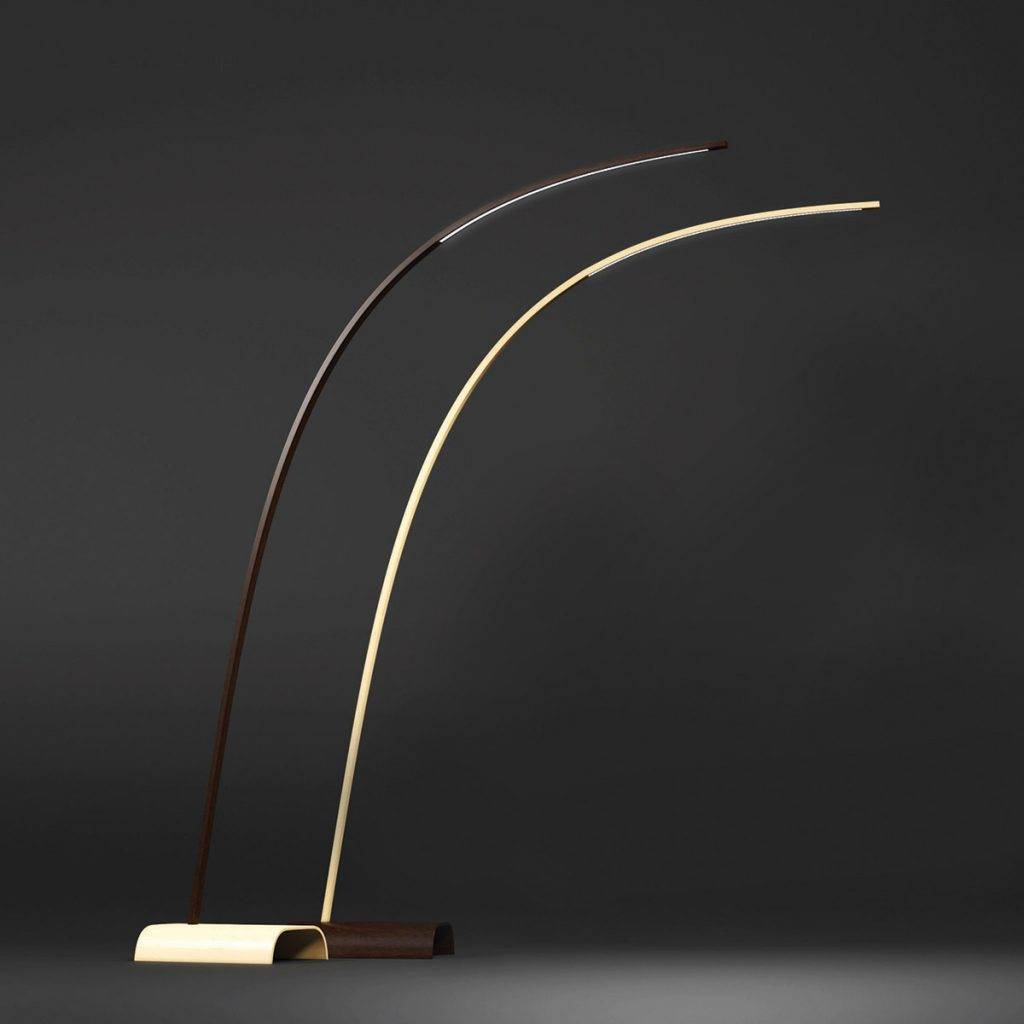 Randall is getting recognition off the Island too. "His Bow Lamp was selected as a finalist in the 2017 Architizer Awards+ in the Decorative Lighting category," says Meade. 
Jason Klager
A far cry from the mass-produced furniture common in today's market, bespoke furniture craftsman Jason Klager uses both machinery and his skilled hands to create his modern furniture and cabinetry.
A graduate of the Inside Passage School of Fine Woodworking on the Sunshine Coast, Klager works out of his studio in Prince George, where he designs and makes furniture for private clients and select retail showrooms, including exclusive collections at SwitzerCultCreative. 
Lukas Peet
Lukas Peet may have left Canada to attend the esteemed Design Academy Eindhoven in the Netherlands, but the Canmore native returned home to launch his distinguished design career. Along with his own Vancouver-based studio Lukas/Peet Design — where he is involved in product design, interior design, graphic design and public space — he cofounded ANDlight, which specializes in functional lighting.
Since winning the inaugural RBC Canadian Emerging Designer Award in 2014, he's been named a Maison&Objet Rising Talent and a Wallpaper* Next Generation Designer. His designs have been produced by international manufacturers such as Roll & Hill, Umbra Shift and Karakter. 
Ben Barber
As a self-described "object designer," Ben Barber works with steel, glass, fabric and wood, with the goal of making complex structures feel simple.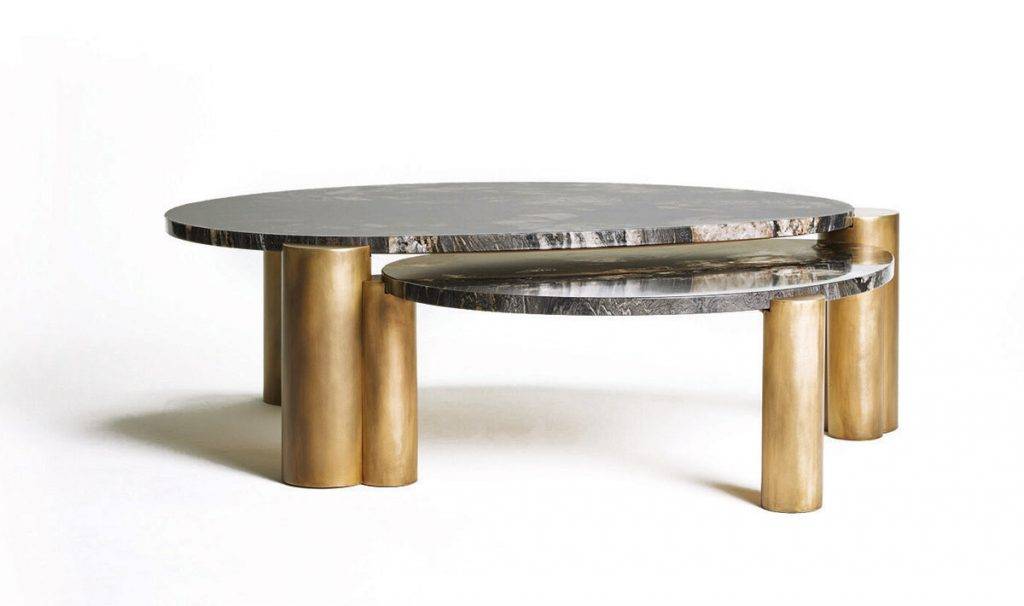 He's a "master of West Coast modernism and explorer of shapes, creator of spaces with character and emotional resonance," Meade says.
Working in his Vancouver studio, Barber uses both traditional and contemporary manufacturing processes to create his modern and unique pieces. 
Kirk Van Ludwig
With his mixed material pieces, designer Kirk Van Ludwig of Autonomous Furniture "evokes drama with a West Coast sensibility," says Meade. "Autonomous pieces are part of the furniture collections around the world in many Canadian embassies."
The mantra of Van Ludwig's design approach is to "disrupt the modern home with dramatically contemporary furnishings, built from the finest wood in the world."
Van Ludwig makes these creations from sustainably sourced materials in his Victoria studio and showroom, which is open for socially distanced visits by appointment. 
Nicholas Purcell
Many consider Nicholas Purcell to be one of Vancouver's most gifted furniture designers and fabricators, and Meade agrees.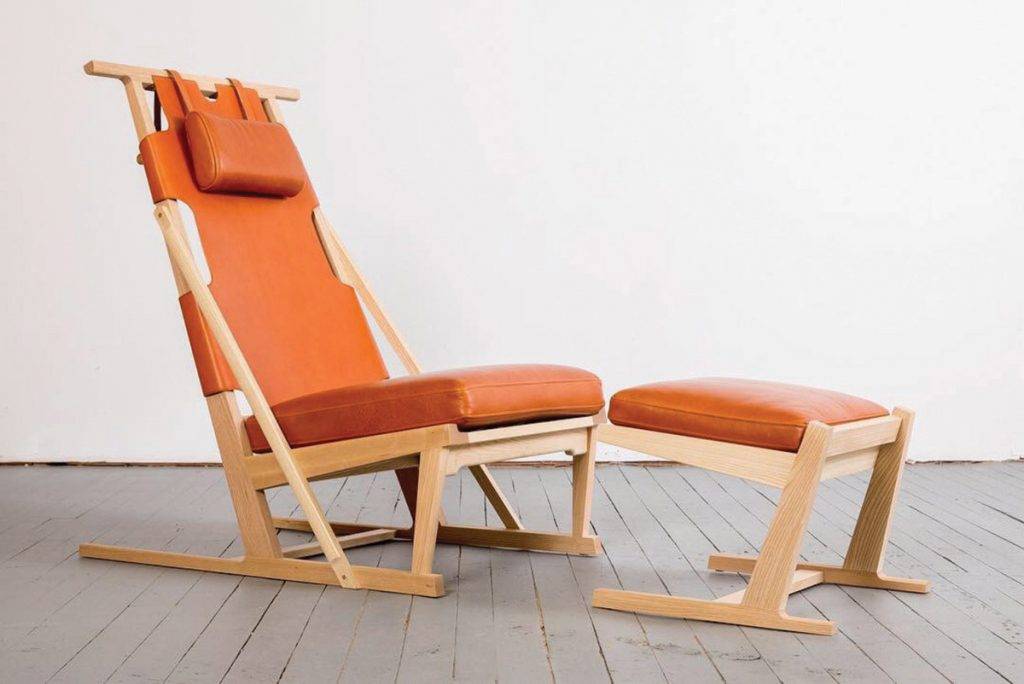 Originally trained in graphic design, Purcell brings this background into his work, through its craftsmanship, exacting joinery and careful attention to detail.
He trained under renowned U.K. master furniture maker David Charlesworth and has been in East Vancouver since 2010. While he focuses on bespoke furniture, his special collections, which exemplify his contemporary esthetic, are available through select showrooms, including SwitzerCultCreative. 
Matthew McCormick
"This modernist West Coast artisan is an expert at minimal design, with the trademark of extraordinary quality," says Meade of multidisciplinary designer Matthew McCormick, who established Matthew McCormick Studio in Vancouver in 2013.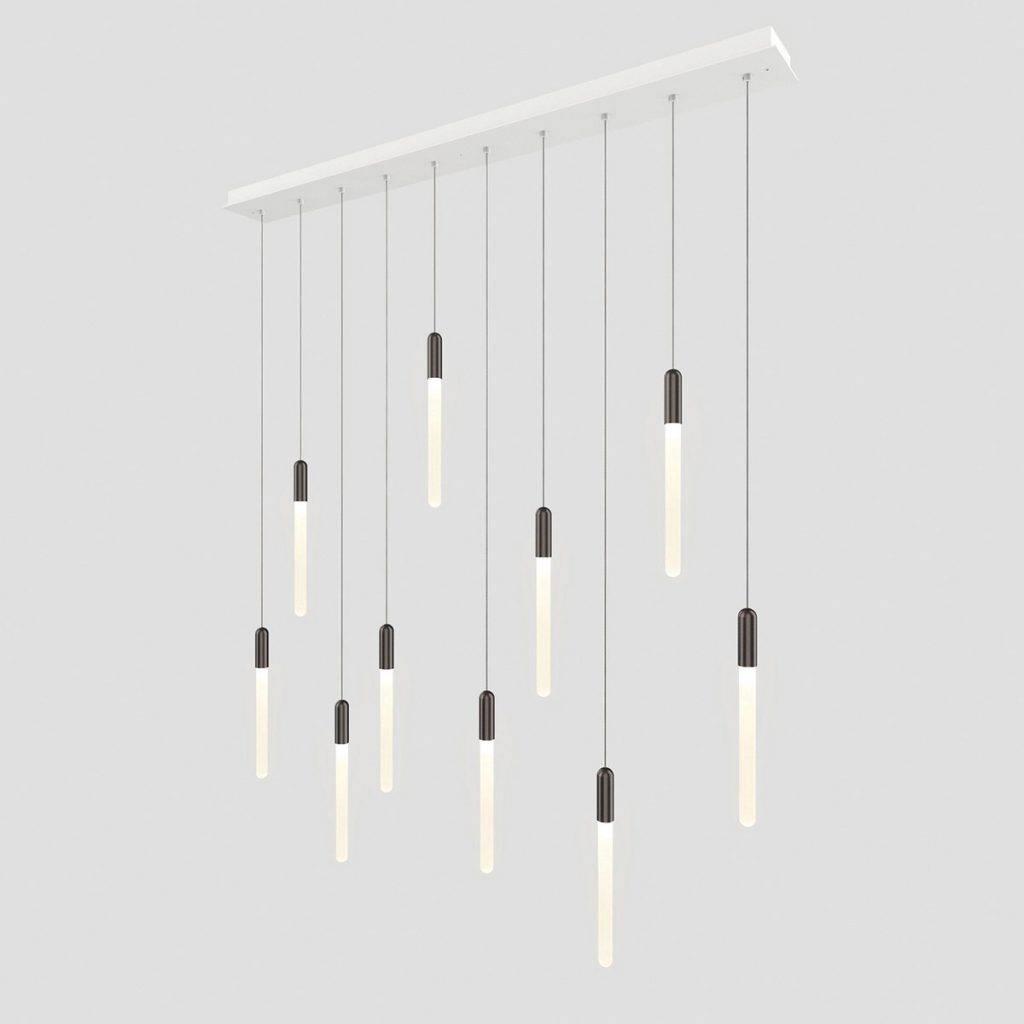 McCormick's bespoke lighting and installations have been recognized by international design awards (including his 2019 MUSE Design Award) and have been featured in notable design publications, such as Architectural Digest, Wallpaper and international editions of ELLE DÉCOR. 
Christian Arostegui
As founder of Arostegui Studio, Christian Arostegui combines "South American influences with a bespoke use of West Coast resources," says Meade.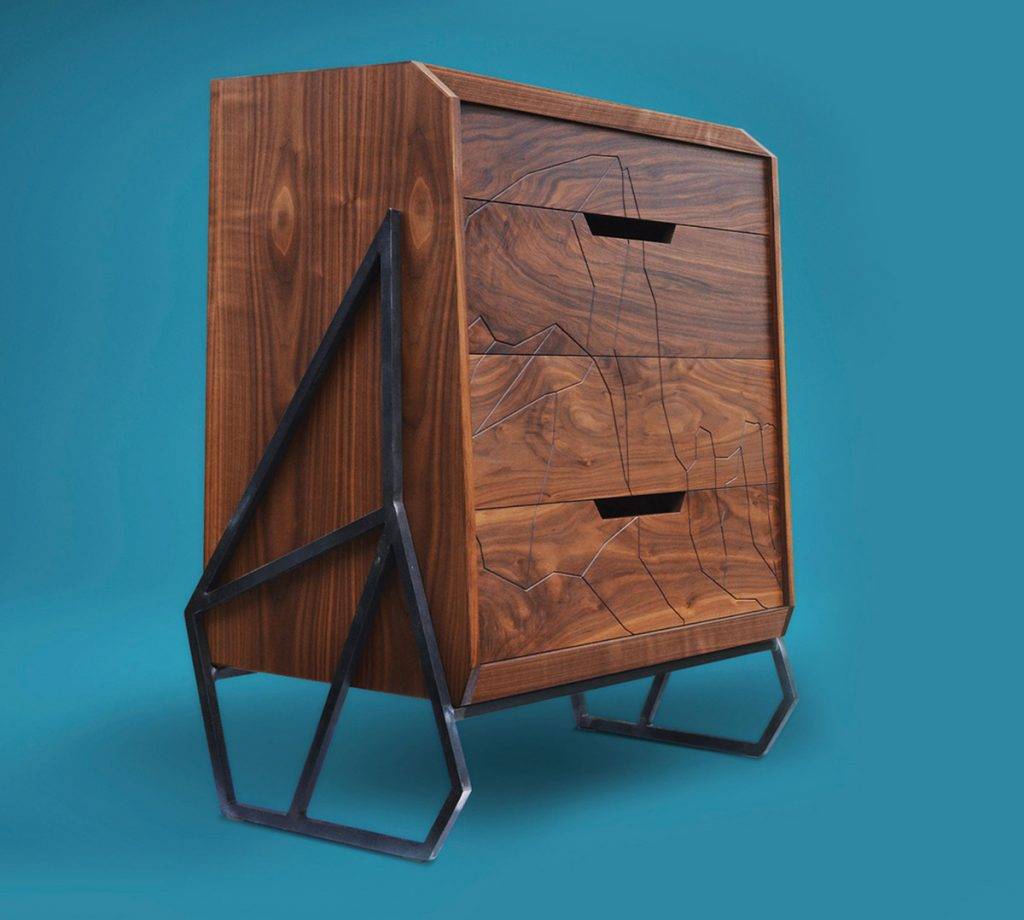 The Chilean-born designer is based in Victoria, where he designs and handcrafts his unique furniture, with a focus on social and environmental sustainability. Using a mix of materials, including wood, metal, glass, concrete and resin, his products are both beautiful and highly functional. 
Jon Braden
As the owner and lead designer of Happy Deer Design, John Braden aims to enrich people's living spaces with original, sustainably produced, made-to-last products that have both style and functionality.
The Victoria-based Happy Deer studio specializes in children's furniture, bringing a sense of fun to each handcrafted piece. Beyond furniture, Happy Deer also offers décor, print and apparel designs. 
Sholto Scruton
As founder of Sholto Design Studio, Sholto Scruton is a "sustainable master of beauty," says Meade. Located in Vancouver, Sholto Design Studio creates furniture and exhibits for public and cultural spaces, as well as indoor and outdoor furniture collections.
Their design approach combines traditional joinery, advanced wood engineering technologies and hand finishing, employing carefully designed and engineered geometry to maximize comfort and elegance. Their pieces can be found in Canadian embassies and foreign offices around the world, from Brussels to Tanzania. 
Christina Hilborne
As Meade explains, Christina Hilborne's aim "is to create unique, provocative and functional furniture that doesn't cost the earth." Living and working in Victoria initially inspired Hilborne to work with local timber, such as Douglas fir, which is selectively logged or reclaimed whenever possible.
As time went on, she started incorporating different mediums, exploring the contrast of textures and tones by juxtaposing wood with other materials, such as concrete, glass and metal. Her eye-catching creations can be found locally at Gabriel Ross. 
Dodeka Furniture
With its clean geometric lines, ergonomics and stylish material use, Dodeka Furniture brings an upscale esthetic to outdoor furniture. "Dodeka is a premium outdoor furniture manufacturer, based right here in Victoria," says Meade.
"Their furniture is locally made with fast lead times and customizable options, such as designer fabrics. They designed and patented a custom heating system for outdoor furniture." The company uses sustainably grown West Coast red cedar and modern rust-free welded aluminum frames for many of its pieces, incorporates under-seat lighting and was the first in their industry to introduce heated cushions. Find their sleek pieces at Gabriel Ross. 
Shape Design
"Shape Design are the new kids on the block, and they are killing it," says Meade, pointing to the company's fresh ideas and use of innovative materials.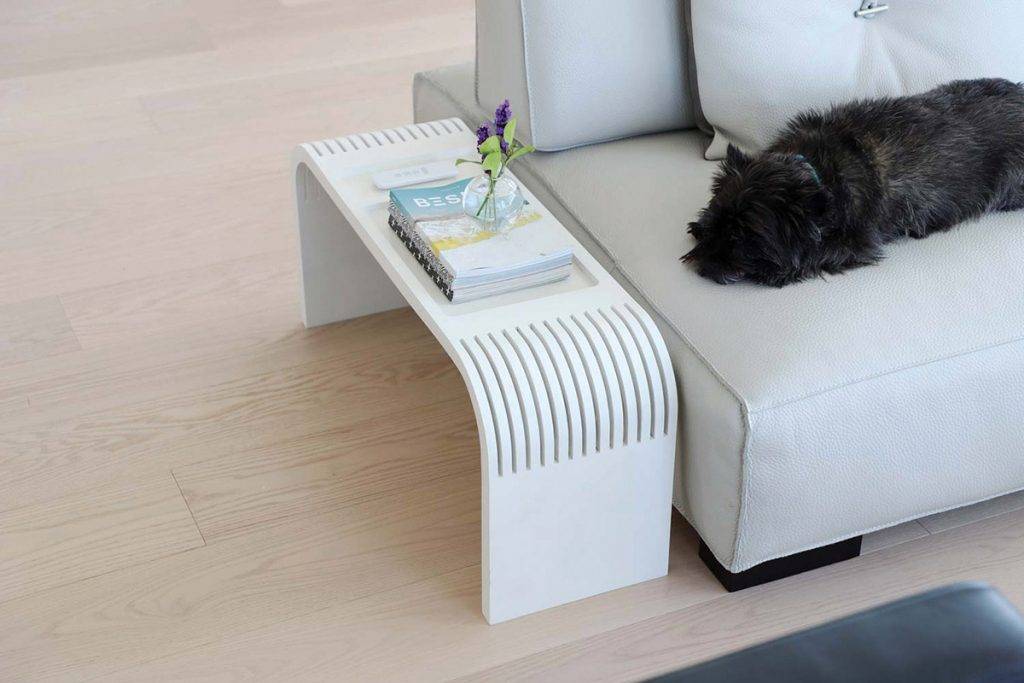 Embracing a modern West Coast esthetic, Shape Design cofounders Jordan Campbell and John Shukin create objects for everyday use, giving special attention to material detail and each object's functionality.
Their real-world approach saw them creating new objects, such as the COVID KEY, which helps users keep their hands off unnecessary handles.
Jay Miron
"A builder of bespoke furniture with a unique understanding of his medium," says Meade, about Vancouver-based furnituremaker Jay Miron.
Miron (who just happens to be a former BMX freestyle world champion) creates contemporary furniture with a strong Danish modern influence. Having studied under renowned cabinetmaker and craftsman, Robert Van Norman at Inside Passage School of Fine Cabinetmaking on the Sunshine Coast, Miron uses traditional approaches to make his striking furniture pieces, which can be found at SwitzerCultCreative.
Studio Robazzo
Embracing a futuristic design approach, Studio Robazzo uses parametric design tools — like computer code and scripted algorithms — to create its unique and functional design pieces. And cofounders Christina Robev and Andrew Azzopardi are attracting international attention.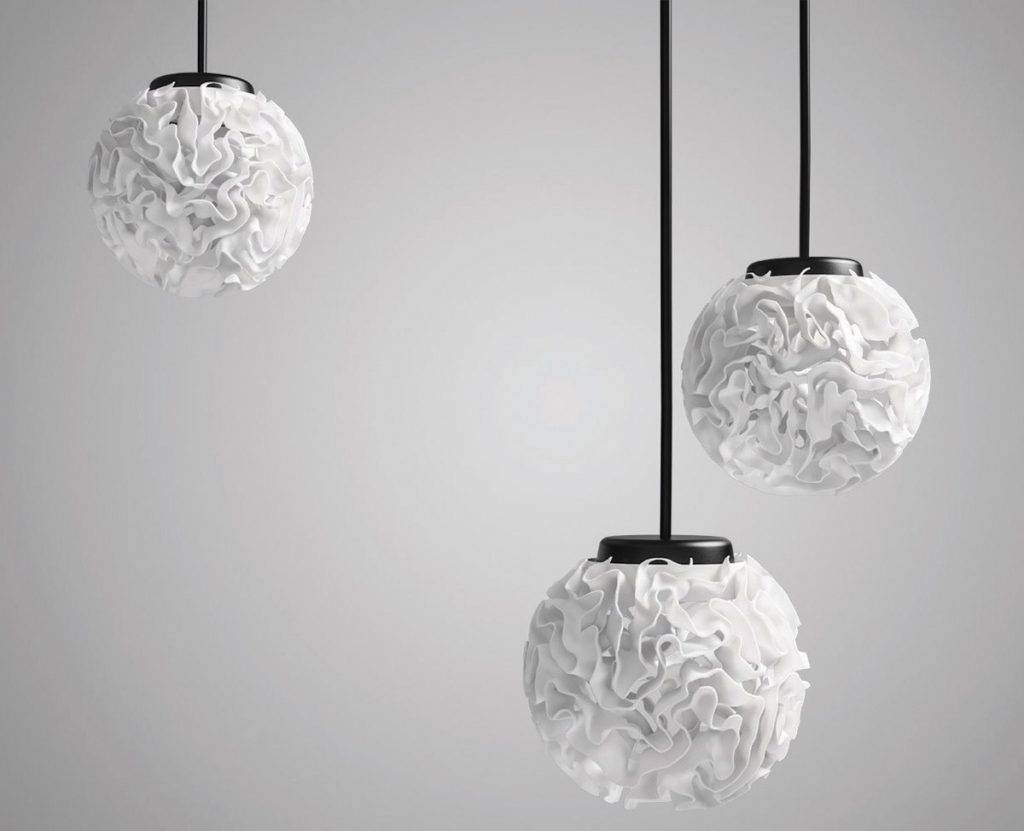 "They are multidisciplinary, experimental and radical designers," says Meade. "Their .010 Light was featured in ELLE DECOR Mexico, as well as at Design Week Mexico." 
In 2019, the studio was shortlisted for the prestigious Lexus Design Awards for their SCREEN concept, a versatile click-together office partition system. 
Sabina Hill
Pender Island-based artist and designer Sabina Hill draws from the mythology of the Pacific Northwest Coast Nations to create her contemporary art, interiors, limited-edition furniture and custom textiles.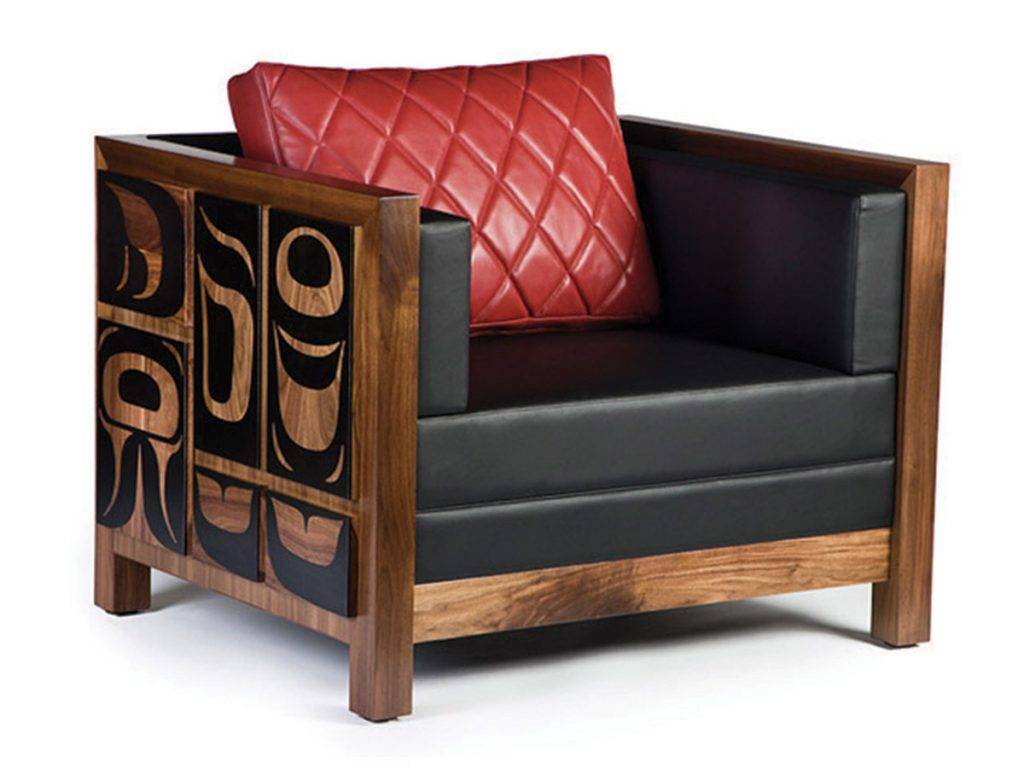 As another designer who has been commissioned by the Government of Canada for its diplomatic premises abroad, her work can be found in Canada House High Commission of Canada in London, England; the Joint Delegation of Canada to NATO in Brussels, Belgium; the Canadian consulate in Guangzhou, China; and the Official Residence in Berlin, Germany. 
Continue Reading…Design with Ivan Meade