These creative home decor pieces are made by creating customizable coverings for exercise balls. The designs work beautifully for decorating a home and providing creative seating options.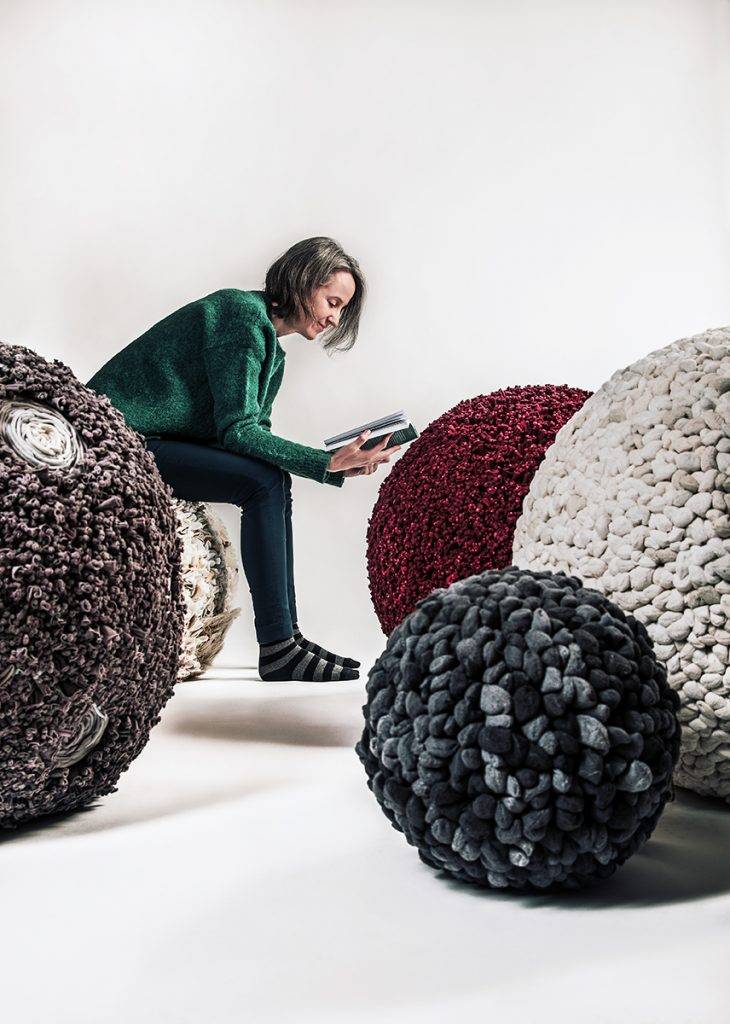 There's something implicitly joyful about the seating from She's Got Balls. The round chairs elicit much touching and rolling — people even bounce on them.
"I think people react the way they do because they don't know what they are," says Jessye Calvert, who cofounded the company with her mother Chantal Meagher.
The pair work directly with a family-run factory in Northern Thailand to create the covered exercise balls, whose customizable coverings are made from garment factory scraps.
"We use [the balls] for everything," Meagher says. "They add interest to our living room. I use one as an office chair, and, when we have more guests than chairs, they provide extra seating. Most fun of all, when the nieces, nephews and grandchildren are visiting, they are a favourite toy!"
shesgotballsdecor.com