by Janine Metcalfe
One of the reasons I decided to create the Safari shoot for YAM's City Issue was to recall memories of living in Africa as a child. I also used to live near Summit Park a few years ago and the Garry Oaks reminded me of many parts of Africa. This is where we shot a couple of the looks.
The YAM team decided to shoot this spread in black and white to show the texture of the fashion as well as the environment.
Safari fashion is one of those styles that, to me, is timeless.
I love all the khakis and muted hues in safari fashion. I'm big on straw hats which was perfect for this shoot, and my friend Alexis (Jovee Leather Goods) made most of the bags and the fanny pack in the shot next to the Jeep.
One of my favourite pieces was the beautiful dress by Grace & Mila from Tulipe Noire. I spend most of the summer in long, easy to wear dresses.
The shop Open House on Johnson is also one of my favourite shops in Victoria; they carry many local brands and specialize in linens and organic cottons. The white Eulalie blouse by Worn Store and the linen dungaree pants by Ichi Antiquites were borrowed from there.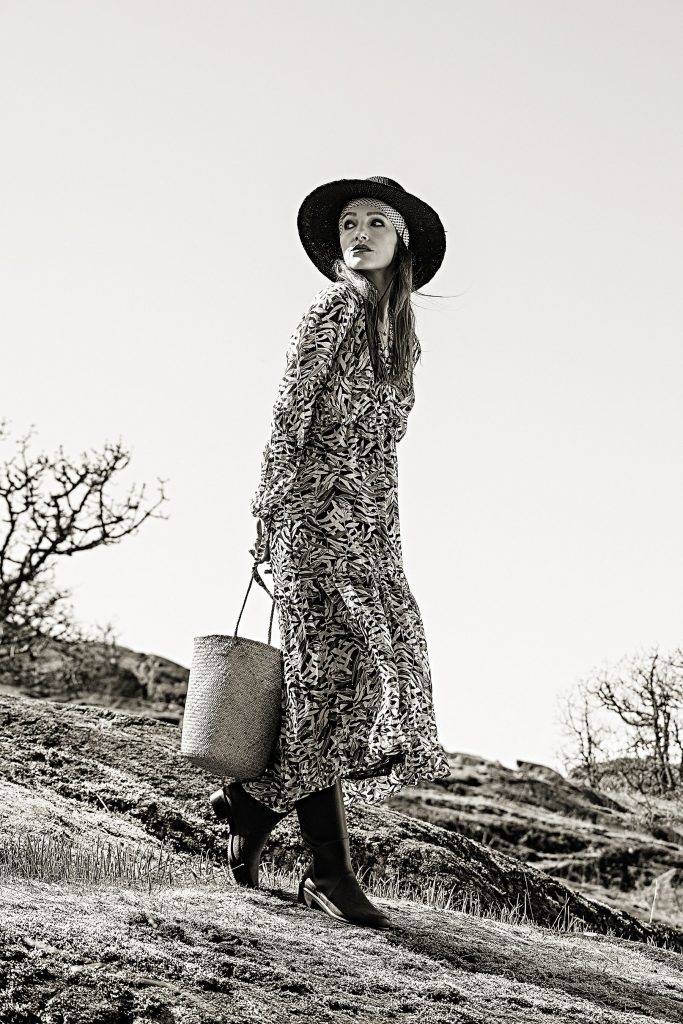 Janine Metcalfe is the Fashion Editor at YAM and has been a stylist for 20 years. She's worked with the likes of Flare, Quebec Elle, and the Globe & Mail. She also has an extensive background working in the film industry.
Check out the safari editorial.