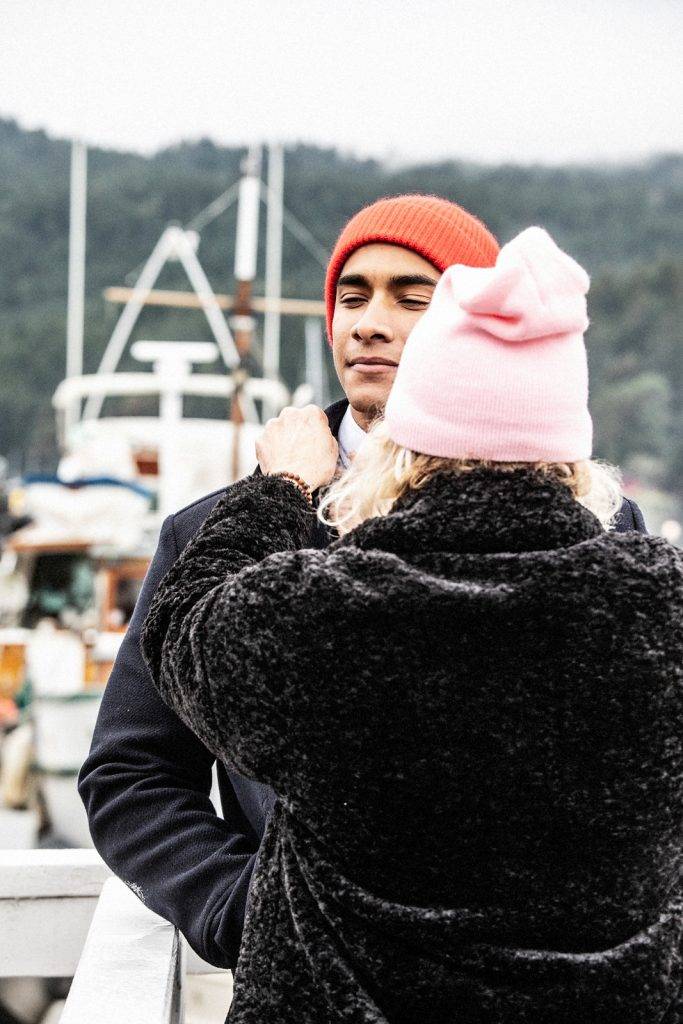 Sophisticated, nautical menswear was the inspiration behind the latest shoot for our Cozy issue.
Rich, textured fabrics in deep hues, easy to wear garments that evoke the casual, understated elegance of the Pacific Northwest … whether you're lounging on Chesterman beach, hitting the links, or sailing, this shoot captures the essence of classic menswear with a contemporary, West Coast twist.
YAM's Fashion Editor Janine Metcalfe is the talent behind our style features.
Over the last 20 years, Janine has worked with major fashion publications, such as Flair, Quebec Elle, Toronto Life, Images Vancouver magazine, Western Living, and the Globe & Mail. In addition to styling, she has produced many fashion ad campaigns in Miami and Toronto, as well as off and on figure styling for the Hudson's Bay. She also has an extensive background in the film industry.
She shares with us the inspiration and thought process behind the Cozy issue's menswear feature.
What was the most memorable part of the shoot? The most challenging?
I'm always amazed at the beauty of where we live. The location was definitely the most memorable. I guess the most challenging was making sure our model didn't fall in the water when he had to get on the small boat.
What was your favorite garment to work with? Your favorite shot?
This is a hard question, because I loved all the shots, but if I had to pick it's probably the cover shot. I loved the peacoat from Citizen Clothing with the bright backdrop.
What do you love about working with Jeffrey Bosdet, the photographer?
Jeffrey and I have worked together for the past 5 years with YAM. He's one of the most talented photographers I've ever had the pleasure of working with. He understands my vision mainly, he adds to the concept and creativity of every shoot. We not only connect creatively, but also have so much fun bringing the concept to life. We relate in the production of every editorial. He is, I have to say a master of his craft.
What do you love the most about styling menswear? What was your favorite part of the process?
I suppose what I liked most about styling this shoot was the ease of it. Menswear is simple yet influential and inspirational. My favourite part of the process is seeing it all come together with the location, model and photography.