The people have spoken. Victoria's vibrant restaurant scene is vast but, with the help of your nominations, our panel of judges has again curated a list of the city's best chefs, spaces and concepts to celebrate. Herewith, YAM's 2022 Best Restaurant Awards — let the dining begin!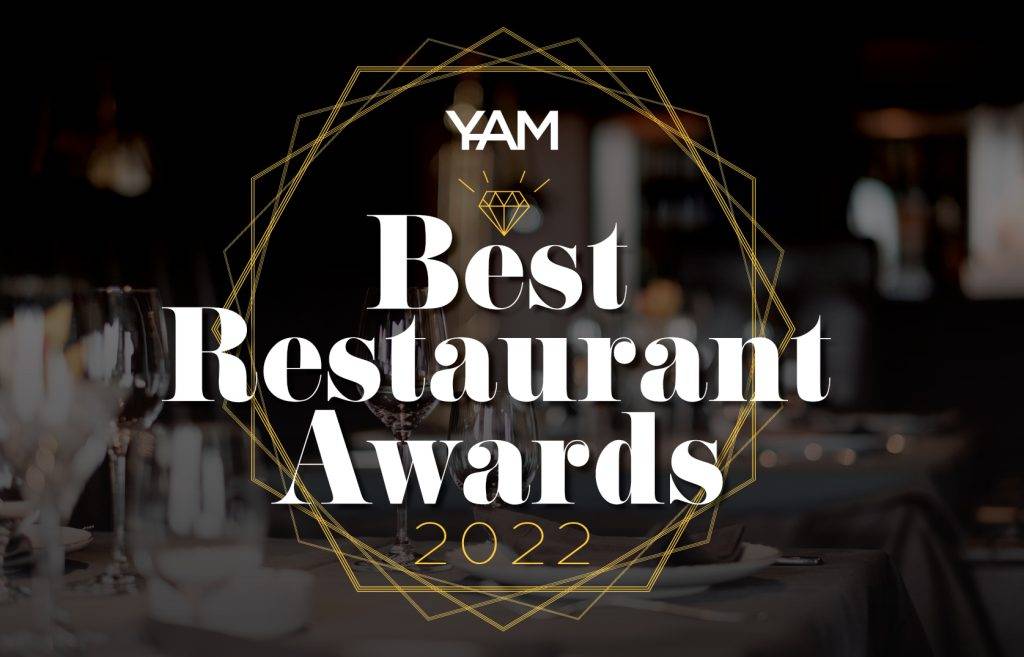 By Cinda Chavich
It's time again (finally) to celebrate our city's chefs and restaurateurs, the people who have kept us safe, sated and sane during this crazy year. Yes, the annual YAM Restaurant Awards are back, a chance to shine a light on some of Victoria's finest food purveyors and offer our readers a snapshot of what's happening in the local food scene today.
---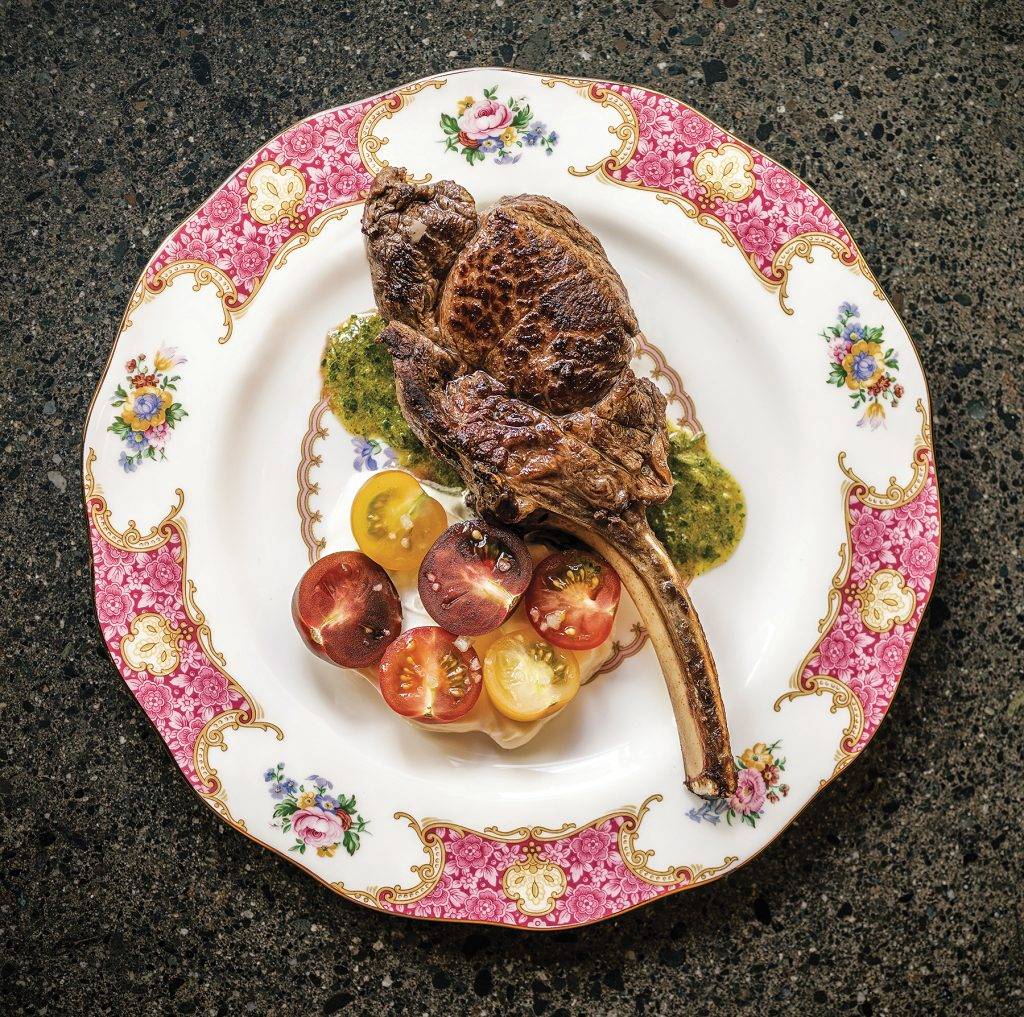 Nowhere is chef Clark Deutscher's second restaurant, the follow-up to his unapologetically meat-centric Hanks, with a rotating tasting menu of local delights.
It's cheekily named Nowhere for its hidden location, accessed by an off-street courtyard, but since opening in 2018, it's clearly become "somewhere" for Victoria diners seeking ingredient-driven dining. And if you're up for surprises, the ever-changing tasting menu, posted on social media every week, is the way to go.
Simple, rustic, creative, even a little messy — a meal at Nowhere is an adventure. This is a casual space where the chefs let the seasonal local produce define the dishes, and their riffs on even the most pedestrian ingredients are always interesting, and often inspirational.
Runners Up: Saveur Restaurant | The Courtney Room
Read the full article: Best Restaurant of the Year – Nowhere A* Restaurant
---
Chef Castro Boateng proved again this year that he is both talented and in tune with the times.
His contribution to the local food scene — as a leader, mentor, innovator and entrepreneur — expanded during this challenging period, starting with a goal of putting families and community first.
Like other small owner-operated restaurants, his eponymous House of Boateng (HOB) had to shift focus quickly to keep the staff working and the local Langford community fed.
Boateng was among the first chefs to join the Victoria Boxes of Hope project, providing hot meals to people in need as COVID closed city shelters.
Runners Up: Rob Cassels (Saveur) | Peter Zambri (Zambri's)
Read the full article: Chef of the Year: Castro Boateng
---
If you didn't think schnitzel could be stylish, think again. Eva Schnitzelhaus is the latest eatery to take up the sleek little space at Fisgard and Store streets (former home of the late, great OLO) and with chef Max Durand in the kitchen, crisp pork cutlets and spaëtzle never tasted better.
Runners Up: L'Apéro Wine & Cheese Bistro | Yua Bistro
Read the full article: Best New Restaurant of the Year: Eva Schnitzelhaus
---
Producer of the Year:
MAiiZ Nixtamal
The Island's farmers, fishers and food producers are vital to the restaurant industry, providing the quality local ingredients that inspire their menus. And MAiiZ Nixtamal has everything that defines a great food producer — passion, attention to detail, sustainable food sourcing and a commitment to community.
In just over two years, chef Israel Álvarez Molina has taken his passion for authentic Mexican food from a small pop-up to a downtown tortilleria, making stone-ground masa and corn tortillas, using the ancient process of nixtamalization.
Runners Up: TOPSOIL | Finest at Sea
Read the full article: Producer of the Year: MAiiZ Nixtamal
---
---
---
---
---
---
---
---
---
People's Choice, Best Date Night AND Best Casual Dining:
Chorizo & Co.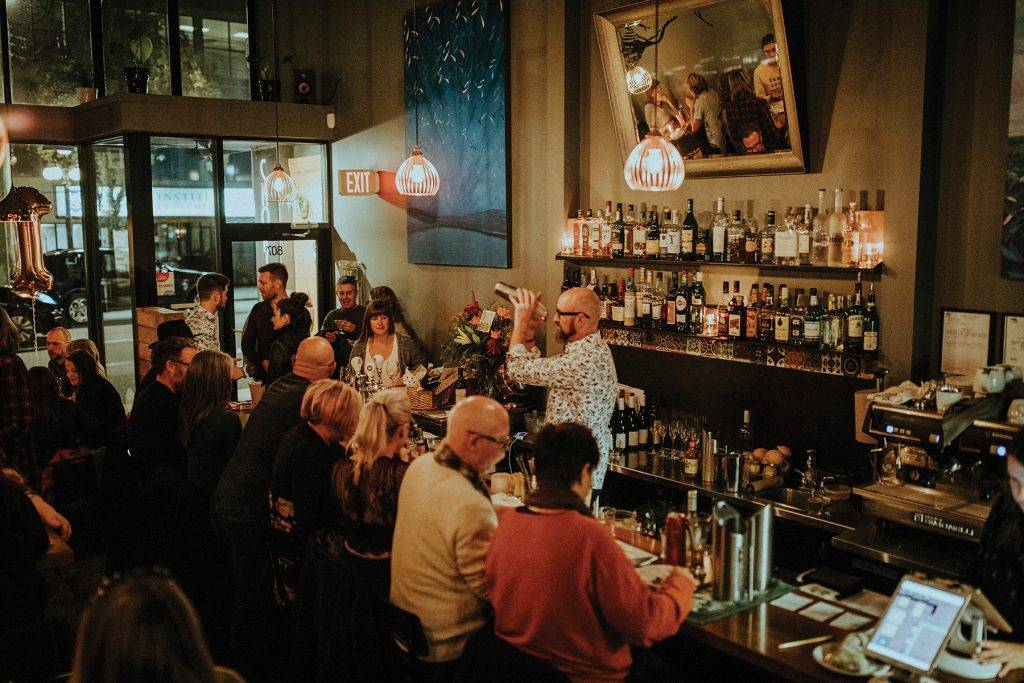 As a downtown staple for cocktails and creative tapas, Chorizo & Co. is a hot spot for diners of all kinds, from happy hour early birds to after-hours industry types. Whether you stop in for a drink at the bar or gather a group to enjoy their Spanish-inspired share plates, this is a small welcoming space with a busy vibe.
Chorizo & Co. began life as a Spanish deli, selling house-made chorizo and breakfast sandwiches. When Stephen Quigley and Dave Brooks took over the Fort Street space, they kept the name but expanded the concept. Now the menu ranges from charred octopus and grilled Humboldt squid to white anchovies on toast and chunky seafood paella, with wine and cocktails to match.
If you're looking for a romantic evening, ask for the table for two on the upstairs mezzanine, where you can watch the busy action below while sipping a brandy-spiked sangria.
Best Date Night Runners Up: Fireside Grill | Saveur
Best Casual Runners Up: Roast | Fireside Grill
---
People's Choice, Best Takeout:
Big Wheel Burger
When it comes to takeout, Big Wheel Burger is a local favourite, with five shops, including its original Cook Street location. They do great burgers, fries and shakes with locally sourced ingredients, and they're all about doing the right thing — this is Canada's first carbon-neutral fast food restaurant, with 100-per-cent compostable packaging that's composted for FED (food eco district) urban gardens. Their mantra: Fast food doesn't have to be junk food!
Runners Up: Chorizo & Co. | Urban Forage
---
Thank you to our 2022 sponsors: