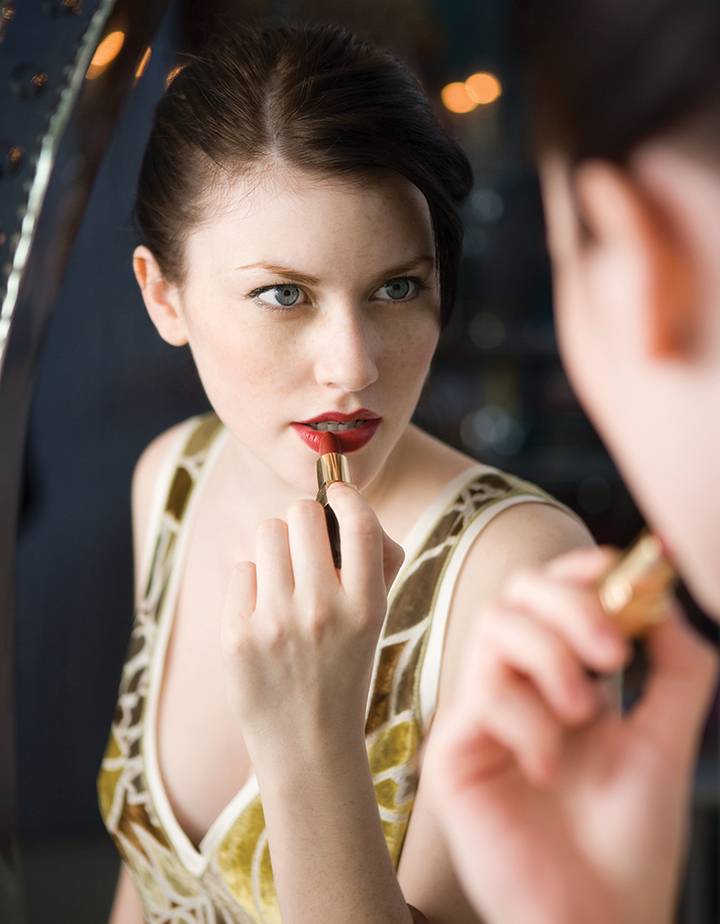 Undeniably classic and always on trend, red lipstick is the perfect way to amp up your look for a holiday party. Of course, that vibrant hue is going to bring your lips some attention. Here are some expert tips for mastering that flattering red pout.
Steps to Making Your Red Lipstick Last
While some products, like Stila's Stay-All-Day Liquid Lipstick, will indeed stay all day with a single application, you can still use this tried-and-true technique for locking in colour that'll last.
1. Start with clean lips.
2. If your lips are dry or flaky, apply a primer to moisturize them. Steer clear of lip conditioners and balms — they just smear everything around.
3. Use a light dusting of concealer or powder over your lips.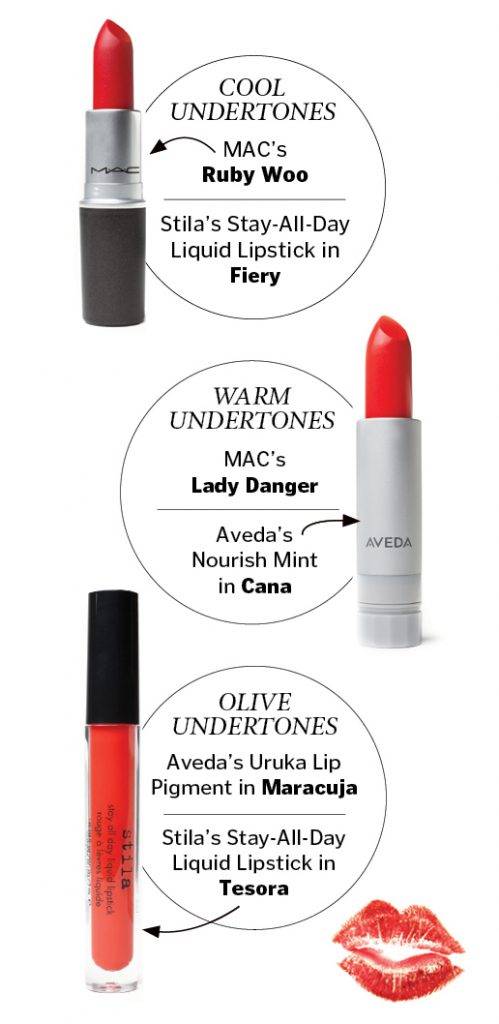 4. Fill in the entire lip with a long-wearing lip liner that's similar to your lipstick. Callahan recommends MAC's lip pencil in Redd for warm skin tones and Cherry for cool.
5. Add lipstick with a brush to even out the colour.
6. To keep colour off your pearly whites, blot well or use a long-wear colour. Do what the pros do after applying: open your mouth, put your finger in, close your lips, and pull back out.
How to Fake Fuller Lips

A pop of red can make thin lips look full and luscious. To get the best results, makeup artist Sharon Rai recommends starting with a lip plumper. Then, using a lip pencil the same colour as your natural lips, draw outside of the natural lip line — boosting both the upper and lower lip, or just one. Use a brush or sponge to blend the colour with your skin. Start at step three of our "Making it Last" tips before applying a gloss in the centre of your lips. Voila!  Beautiful full lips.
Most important? Red lips are about confidence. Apply your favourite shade, stand tall, and wow them with your style. 

By Alex Van Tol