Deborah Dawson-Mourocq (La Caramelita Flamenco Company) is excited to return to Victoria and Vancouver to perform her first solo flamenco show, mixing various Indian influences (familiar Indian songs and chants) with traditional flamenco rhythms and footwork.
Dawson-Mourocq's new flamenco show, NRITYA, is 10 years in the making. The show reflects on how her Indian and multicultural background influences her life as a flamenco dancer.
The show in Victoria is September 26 at 8 p.m. at Denford Hall at Glenlyon Norfolk School and will tour to Vancouver, Gibsons, Kelowna, Oliver and Canmore. It has also been performed at the 31st Arte Flamenco show in south France.
Full Circle
At 14, Dawson-Mourocq was drawn to the fiery, "gypsy" energy of flamenco, only later discovering that flamenco's roots could be traced to the Romani people from India who settled in Spain.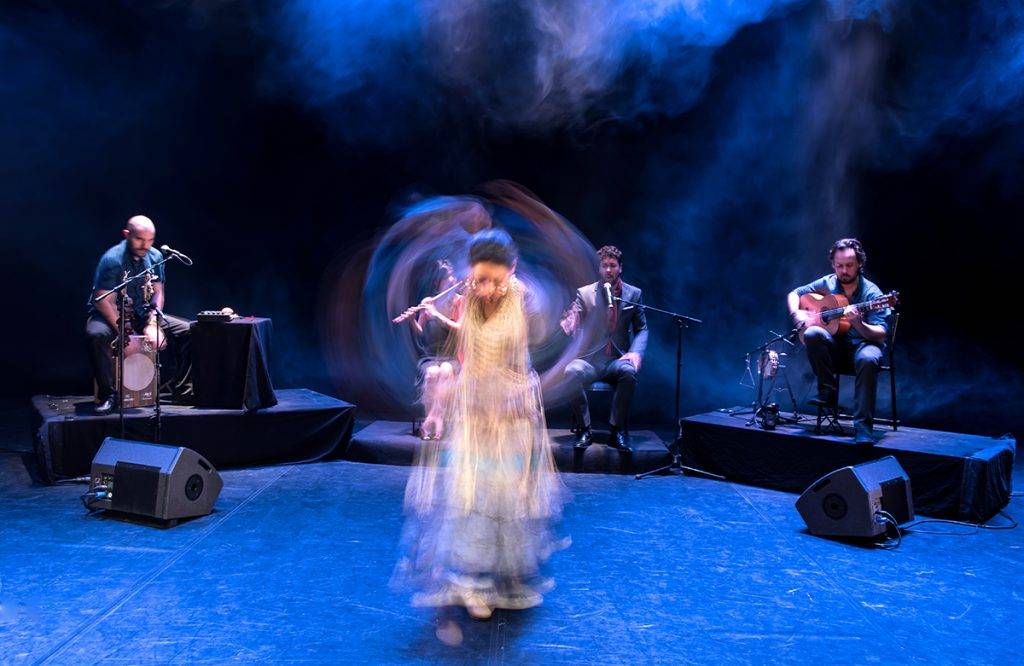 "As a first generation Canadian, born to Malaysian parents of Indian descent, I struggled to find my way with my multicultural background," explains Dawson-Mourocq. "It's the story of many Canadians. I stumbled upon flamenco in my early teens, which initially felt foreign and distant. When I discovered flamenco has roots in India, it was like I had come full circle with my own familial ancestry."
A New Language
NRITYA refers to "storytelling" and "emotions created by movement" in Sanskrit while the literal Hindi translation is "dance." Taking inspiration from the sensuality in flamenco, Latin passion and her Indian heritage, Dawson-Mourocq explores a journey in search of her origins. At the same time, she reconstructs bridges that disappeared between flamenco and Indian dance years ago.
The result is a flamenco show unlike anything experienced before. Familiar Indian songs are intermingled with traditional flamenco rhythms. In one section, the traditional Indian chant (Konnakol) matches the percussive staccato of flamenco footwork.
"This is not a traditional flamenco show. We've created a new language – a new algorithm – mixing various Indian influences with flamenco," explains singer Alejandro Mendía.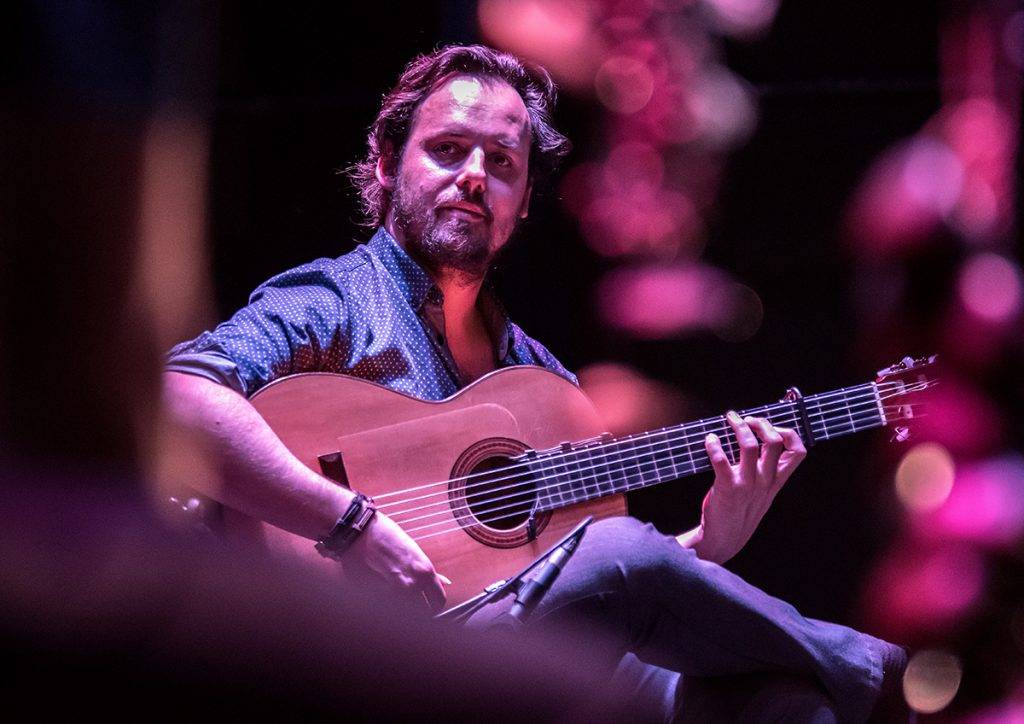 Award-winning flamenco guitarist Guillermo Guillén, percussionist Alex Carrasco and flautist Lara Wong composed original music and rhythms, using their own interpretations of the historical Indian and flamenco art forms. Mendía's verses speak of distance, travel, the connectedness of music across cultures, and how being apart can bring you closer together.
Back to her Roots
As a Vancouver native and Flamenco Rosario alumni, Dawson-Mourocq is excited to return to her roots, with Victoria and Vancouver holding special places in her heart.
"I'm so proud to perform NRITYA in Canada," she says. "Canadians have a beautiful capacity to embrace multiculturalism. It means so much to perform this new creation at home."
Advance tickets available online http://www.caravanbc.com | By phone 604-241-7292 | In person at Munro's Books, 1108 Government St. & Ivy's Book Shop, 2188 Oak Bay Ave.
Advance tickets: $30 & $35 | At the door: $35 & $40 | Students: $5
---
This news release was received August 8, 2019.