By Cinda Chavich
Kyle Dampsy is the chef behind the new menu at Canoe
Brewpub. The menu focuses on local providers and evoking emotion with each dish.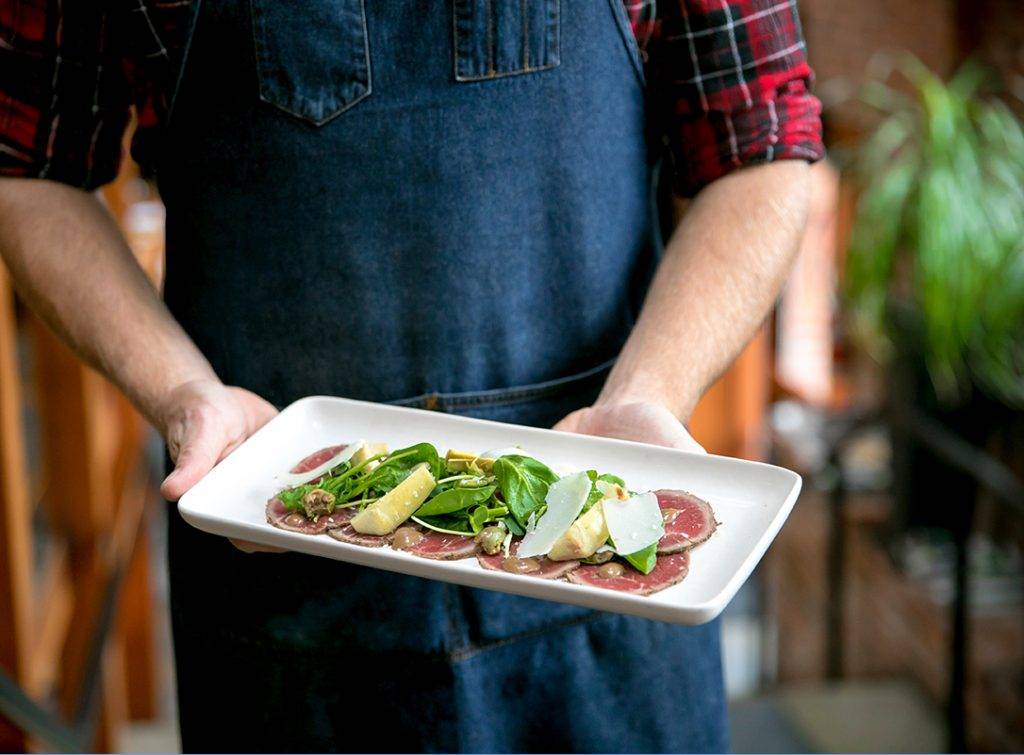 Can you fall in love in a canoe? Chef Kyle Dampsy thinks so.
He's behind the new menu at Canoe Brewpub and says, "Food can tell a story, evoke emotion and leave a lasting impression."
Well, that's enough to start a new relationship, and for Dampsy, it's what his food is all about — relationships with local food producers expressed on the plate.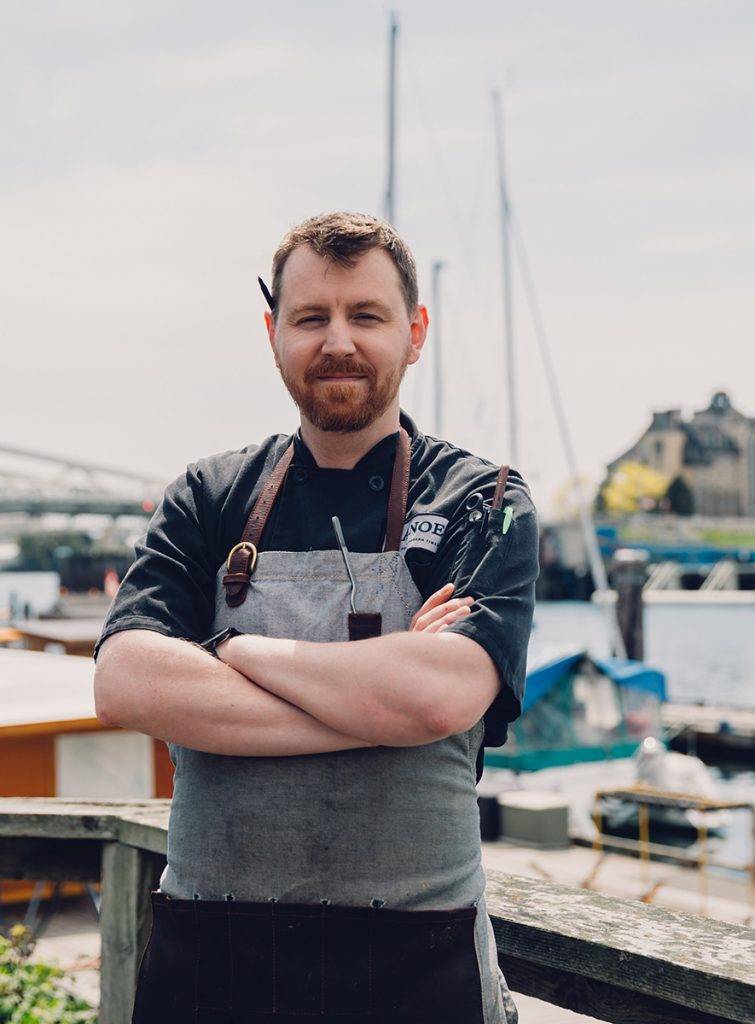 Dampsy grew up on Vancouver Island, and a recent menu showcases some of his favourite B.C. ingredients, from organic beef tartare with sweet black garlic purée and a salty shaving of cured egg yolk to Albacore tuna poke with sesame and fried nori, and crispy polenta topped with blistered tomatoes and creamy fromage frais from Little Qualicum Cheeseworks.
There's plenty of local seafood — Pacific octopus, rock crab, diver scallops — and a rotating list of fresh vegetables, from Healthy Vitality, Happy Valley Lavender & Herbs, TOPSOIL and City's Edge farms. It's a bold experiment for a 450-seat pub, but Dampsy says he hopes to lead others to make Island sourcing a priority for restaurants of all sizes.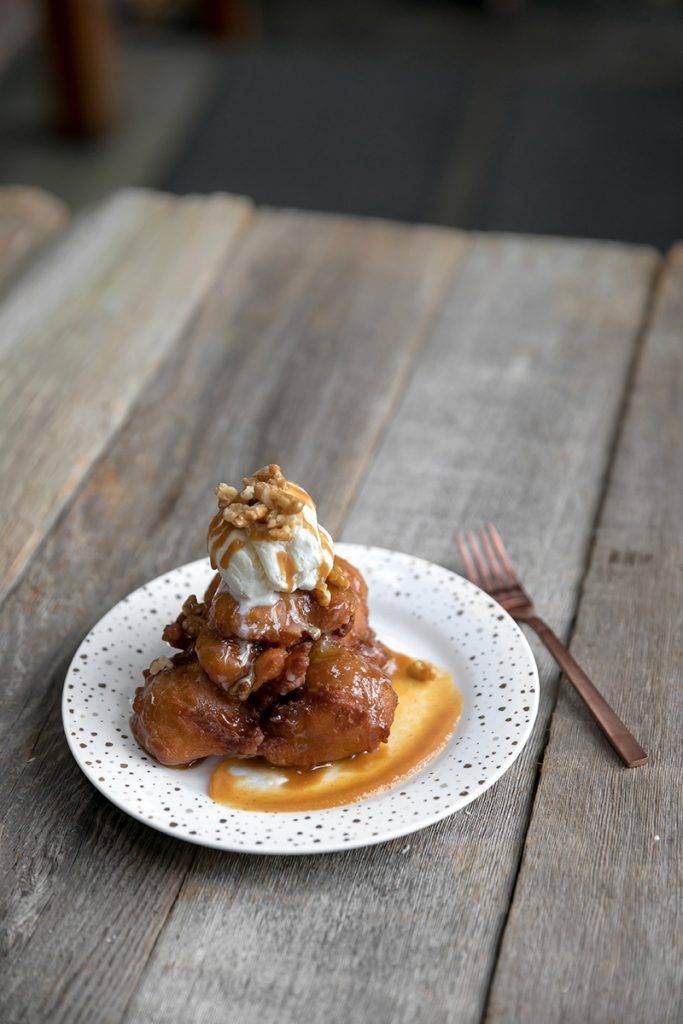 "My goal is to be a champion of local cuisine," he says, pointing to his "floating page" of suppliers on the menu that changes with seasonal dishes.
"We're taking what's fresh and best from local farms and local waters — and trying to build that culture."
---
This article is from the January/February 2020 issue of YAM.