The objects we surround ourselves with can remind us of who we are and connect us to other people, places and times. YAM invited some of Victoria's most fascinating people to tell the story of the object that matters most to them.
By Athena McKenzie // Photo by Jeffrey Bosdet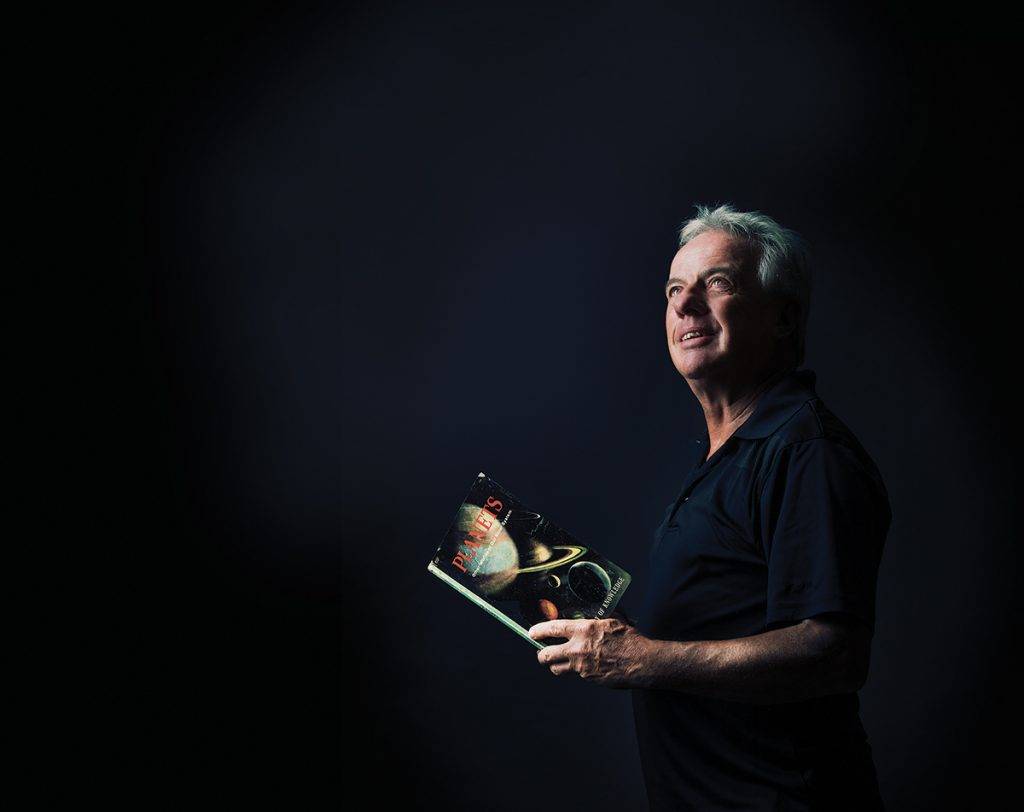 ---
OBJECT: Planets, Other Worlds of Our Solar System by Otto Binder from Golden Press
OWNER: Bob McDonald, science journalist and host of CBC Radio's Quirks & Quarks
When people ask Bob McDonald about the 50th anniversary of the moon landing and what it means for him, he says the event was just on the continuum of his life-long passion.
"I had been following the space program since the beginning, and it started with this book," McDonald says of Planets, a gift from his mother when he was just seven years old. "I got it around the time the Russians put out the first satellite, called Sputnik. This book inspired me and showed me that there are other worlds out there — and that the universe is amazing."
As one of Canada's best-known — and beloved — science journalists, McDonald has spent the last 40-plus years bringing the universe and science to life for both kids and adults. In addition to hosting Quirks & Quarks, he is also a science correspondent for CBC's The National and the host and writer of the children's series Heads Up!
"I've dedicated a good part of my life to educating kids," McDonald says. "They are the future. They're naturally curious and they want to know about these things. They can get excited about it. They're the future astronauts and engineers and business people … Even now when I look at this book, I'm back being seven-years old again. I've never gotten tired of it."
---
This article is from the September/October 2019 issue of YAM.