A thoughtful renovation transforms a family home from hospitalized space to a welcoming place of connection.
---
BY DANIELLE POPE | PHOTOS BY DASHA ARMSTRONG
When you walk into Larisa Hutcheson's home today, the front door opens onto beautiful hickory flooring. A winding staircase ascends to the left; to the right, a cozy sitting room invites you in. Signature works of art adorn the walls, while bronze and black finishings punctuate each room. A porcelain mantel gleams from the family room and a Twirl pendant lamp is poised, like a bow, over the dining table.
It's hard to imagine this is the same home that, for years, Hutcheson says, became a hospital. The house was interrupted with commodes, walkers, lift systems, support railings and hospital beds.
Hutcheson's husband, Derek, had the neurodegenerative disorder ALS (amyotrophic lateral sclerosis) for seven years before dying in 2020. At the same time, the couple's young son, Will, was diagnosed with cerebral palsy and the family was adjusting to that reality.
"At one point, Will was sleeping in a hospital bed, and my husband was sleeping in the living room — our home just became a hospital for some time," says Hutcheson.
A New Chapter
A few years into Derek's journey with ALS, Hutcheson saw a design ad in a magazine and clipped it out, vowing one day to transform their home into a space they would all love.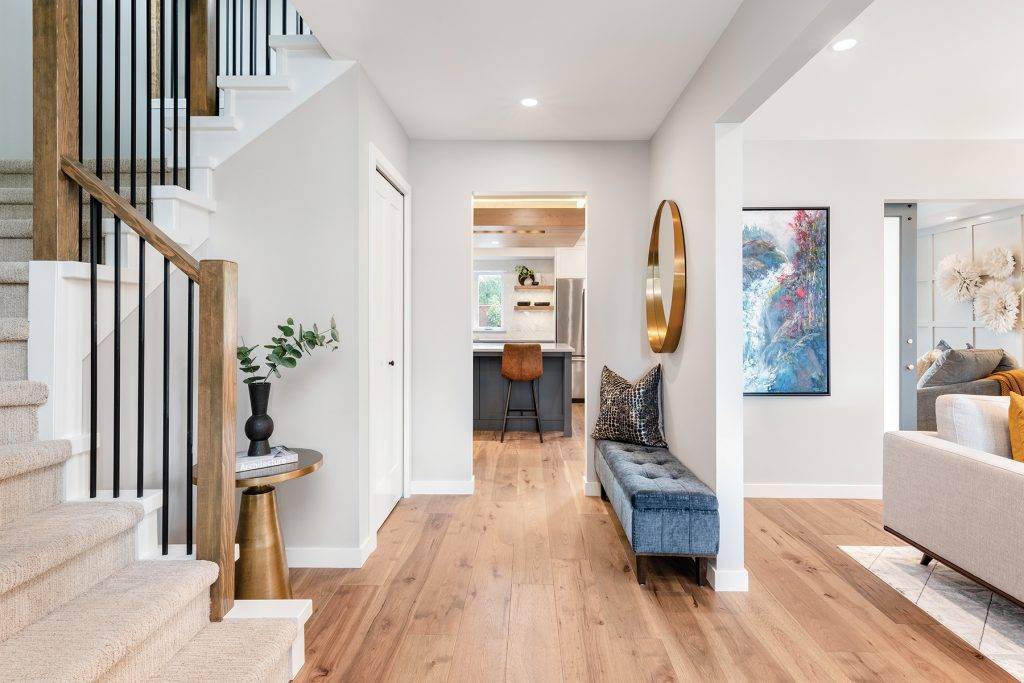 ---
"There's only so much room to fit a commode and an extra wheelchair. Things just don't feel comfortable," Hutcheson says. "When you think about that energy in a space, you can't get away from it. You walk around your home and everything is out of sorts. It feels like your whole life revolves around hospital equipment, because it does."
Years passed. Then, in 2020, Josée Lalonde, principal of Josée Lalonde Design, got a call. Hutcheson was ready to start a new chapter in her life and, holding onto the old ad she'd saved, was asking for help. Lalonde says the connection was instantaneous and emotional.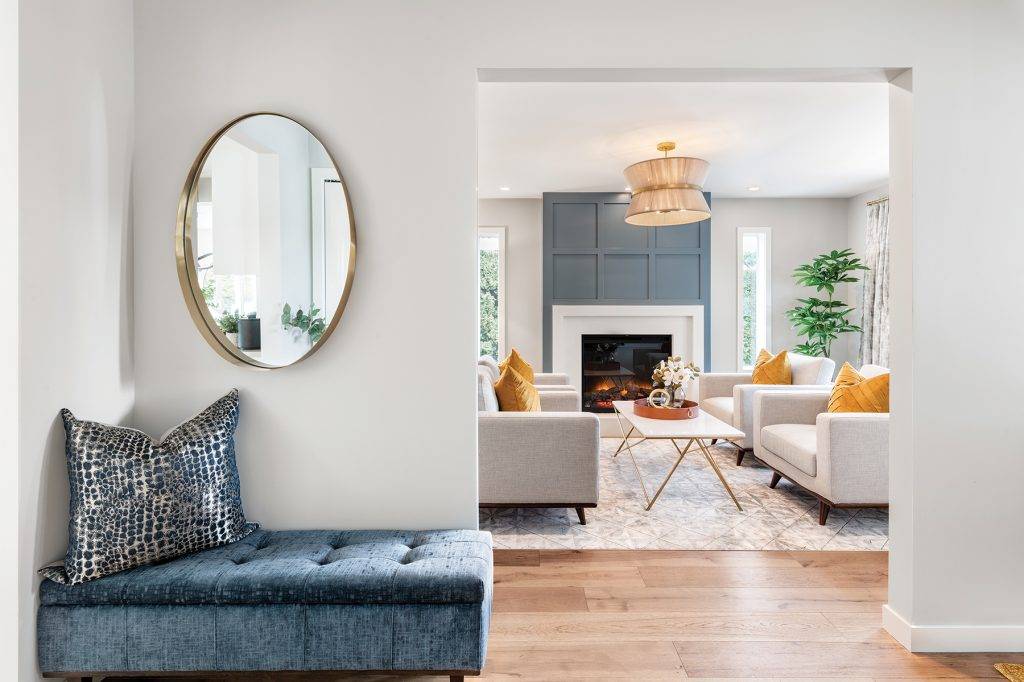 ---
"How could we not say yes to this project?" says Lalonde, who partnered with Melanie Henson, owner of Home Style Solutions, as co-designers of the project. "Larisa was the easiest client — we heard her story and her hopes, and, because of that ad, she trusted us to help her find a vision."
With the decision made to stay in place, thanks to a neighbourhood and a property they loved, Hutcheson added a dog to the family for Will, and worked with the design team to renew their home for this new phase of life.
"Larisa really wanted to have the space to entertain," says Henson. "The home was accessible, but they never had people over because there was medical equipment everywhere. She and her son liked to cook, so they needed a bigger kitchen, and we wanted to give them a spot where they could cozy in to watch movies together. The dining area had been used for storage, so we wanted to open that back up, too."
---
---
Warm and Inviting
Furnishings hadn't been a priority for the family — when Derek had been well, they spent time outdoors camping when they could.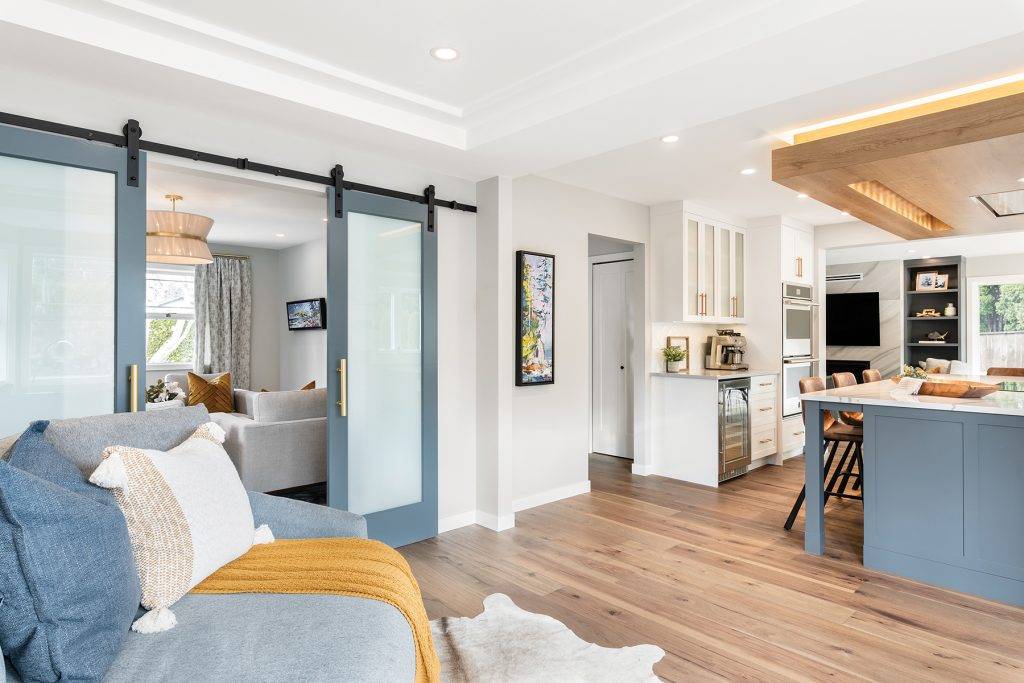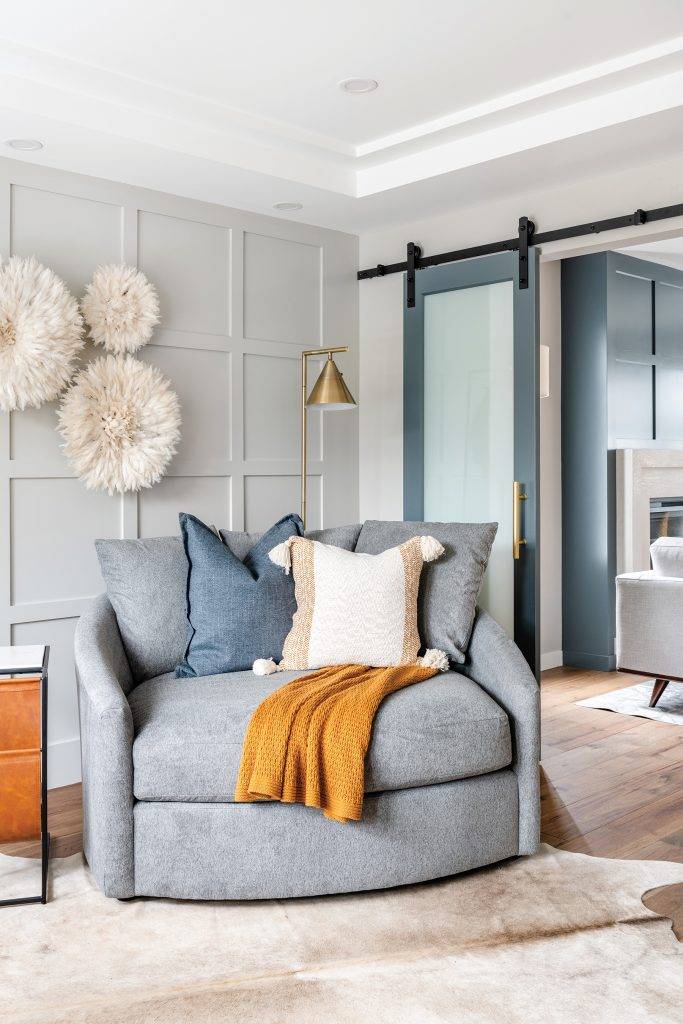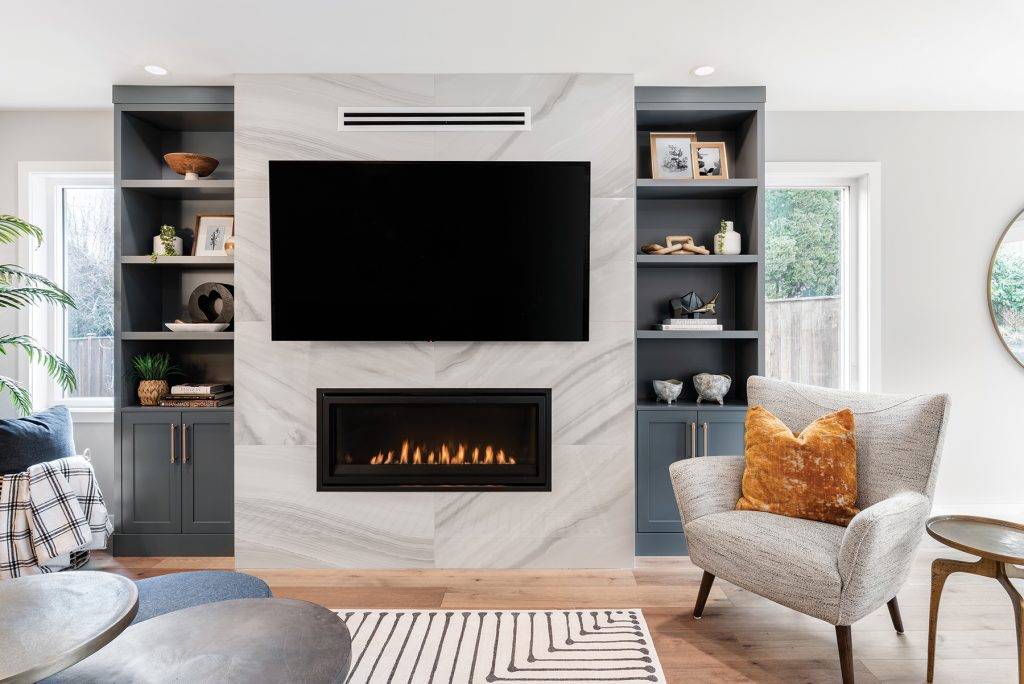 ---
During the medical years, the carpets became badly worn and rooms grew less functional as they fell out of use. The old spindle staircase was a barrier for wheelchairs, and the kitchen's linoleum was aged. A rough brick fireplace dated the house, which was originally built in the 80s. Still, the home captured some of the family's dearest memories.
"So many rooms are never used because they just aren't furnished the right way," says Lalonde. "Larisa plays the piano, but she never used the room it was in. Now, when she has girlfriends over, there is an elegant space where they can enjoy after-dinner coffees and visit."
The reno worked to transform the home into one that encouraged Hutcheson to entertain, cook and host. The kitchen — Hutcheson's new favourite room — was expanded to bring in light and style. A hickory hood fan mirrors the floor to create a centrepiece for gathering.
A wall was removed to join the dining area to the kitchen, and the special sitting room was created with guests in mind. The family room pairs a modern fireplace with a media centre. Even the laundry area received a complete reno, with mosaic tiles and functional cabinetry replacing a disjointed space.
"I know what I love when I see it, but I can't create it myself. The whole home is very warm and inviting now," says Hutcheson. "I wanted a cohesive space, and one that flowed together. Now, it feels connected."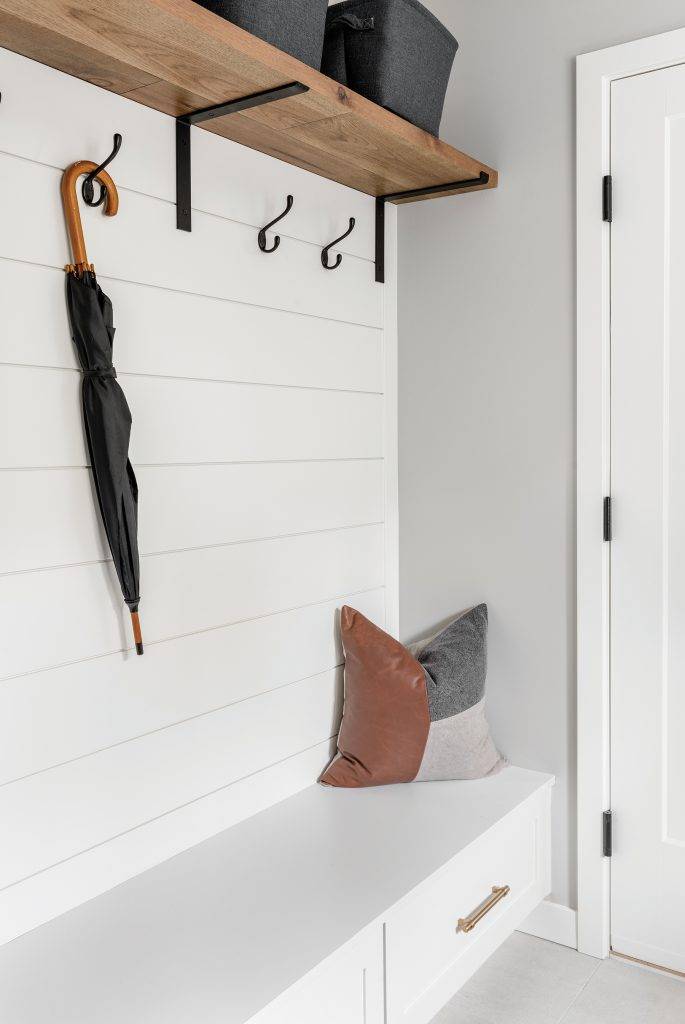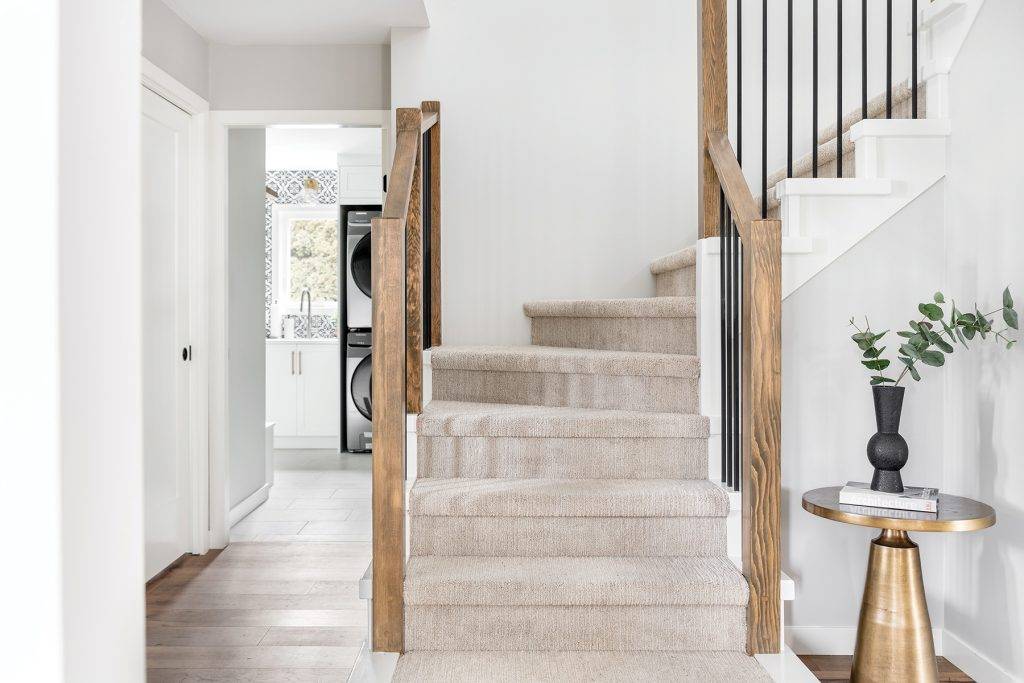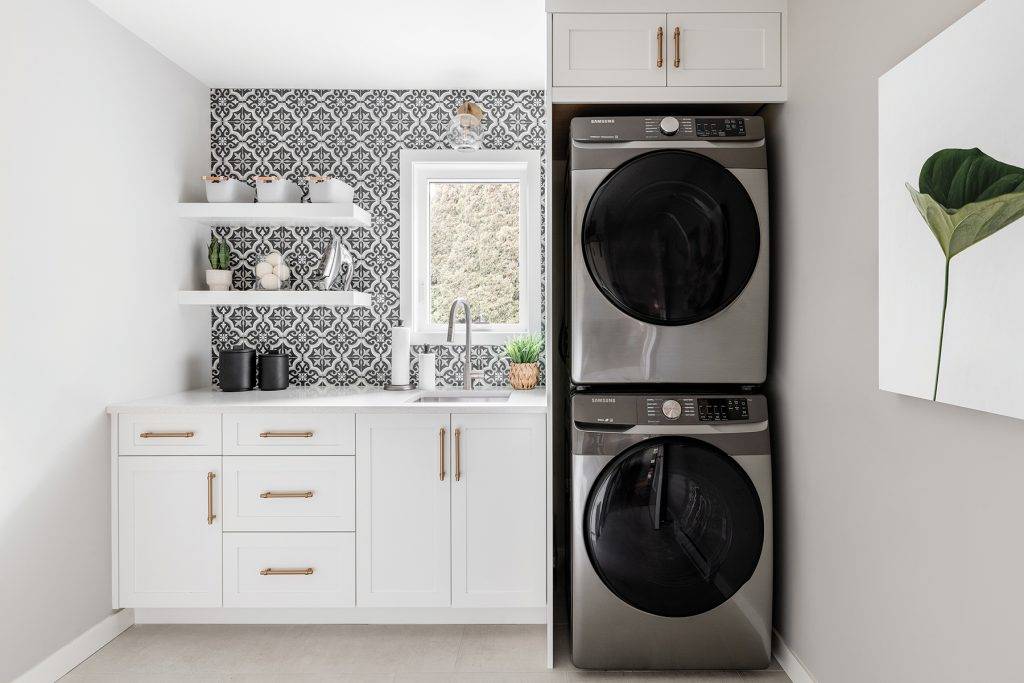 ---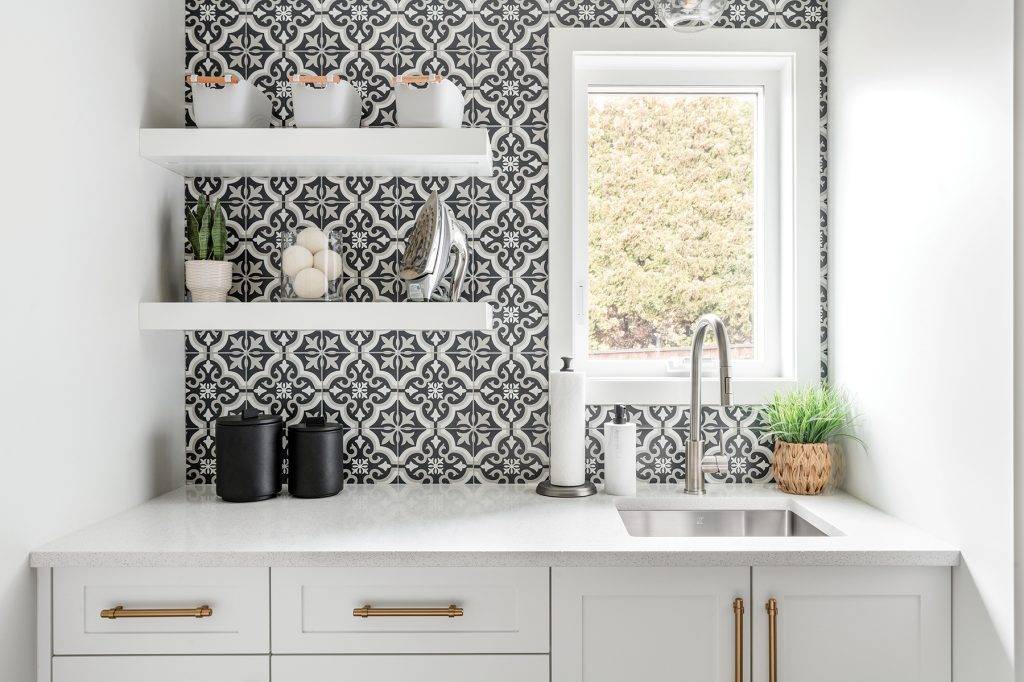 ---
The home's shift hasn't just brought classic style to Hutcheson's atmosphere. It's helped her step into what she calls her "first real adult space" and a phase of life she knew she'd have to face. Though she and her son are taking on this new chapter together, Hutcheson says she knows her husband would be happy for them.
"I always wanted a space I felt proud of, and this is it," she says. "Derek was a pretty handy guy, but he was all function and no form, so he didn't really care about design esthetic — things just needed to work. But I know he's extremely happy that we're happy. I know he wants that for us."
RESOURCE LIST
Designers: Josée Lalonde and Melanie Henson
Builders: Maxwell Developments
Framer: West Coast Container Homes
Plumbing and Mechanical: Oceanview Mechanical
Electrician: V I Electric
Light Fixtures: McLaren Lighting
Cabinetry: Creative Woodcraft
Doors and Hardware: Slegg Building Materials and Richelieu Hardware
Windows: Westeck Windows & Doors
Tile: Hourigan's Flooring
Kitchen Appliances: West Coast Appliances
Countertops: Abstract Stone
Plumbing Fixtures: Splashes Bath & Kitchen
Flooring: Hourigan's Flooring
Painter: Quesada Coatings