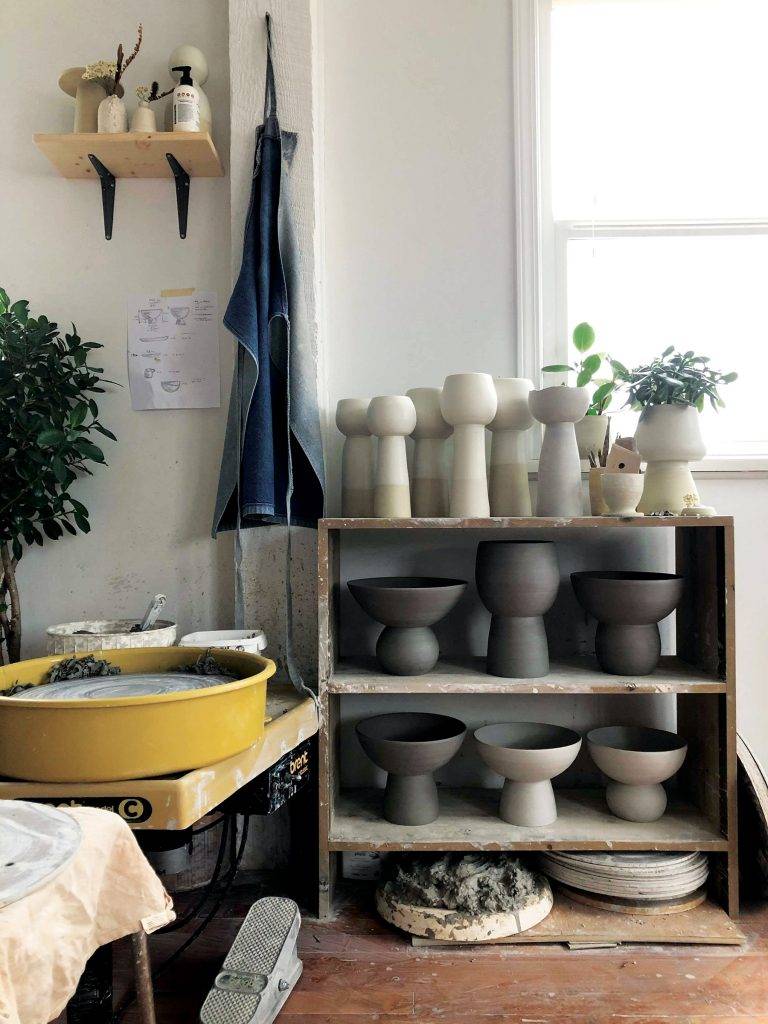 An all-women collective of five early-career ceramic artists shares a studio in Rock Bay.
At Puerta Rosa Studio, Sarah Johnson of Rogue Ceramics, Léïa-Fahé Villeneuve of Léïa-Fahé Studio, Kendra Shaw of KendraShaw Ceramics, Sara Kasserman of Black Cedar Ceramics and Ayako Izumi of Aya Izumi create their own products, while collaborating on projects to help boost each other's businesses.
All of the artists started learning and practising ceramics in community studios, with some pursuing it during their post-secondary education.
"The sense of community you get from those environments is invaluable, and it is often lost when artists go into their professional practice, working in solo studios and sometimes from their homes," says Villeneuve. "Having a community here allows us to constantly learn from each other … We feed off each other's creativity and drive and support each other when we feel uninspired."
The studio recently started opening its doors for in-person shopping, by appointment only, and plans to invite other local ceramic artists to sell their work in their space in the coming months. "We also are working on some take-home clay kits that would allow folks to create their own pieces at home and bring them back here to be fired."