Bao Ly's custom shoes are hand sewn using fine leather and make a serious style statement.
By Athena McKenzie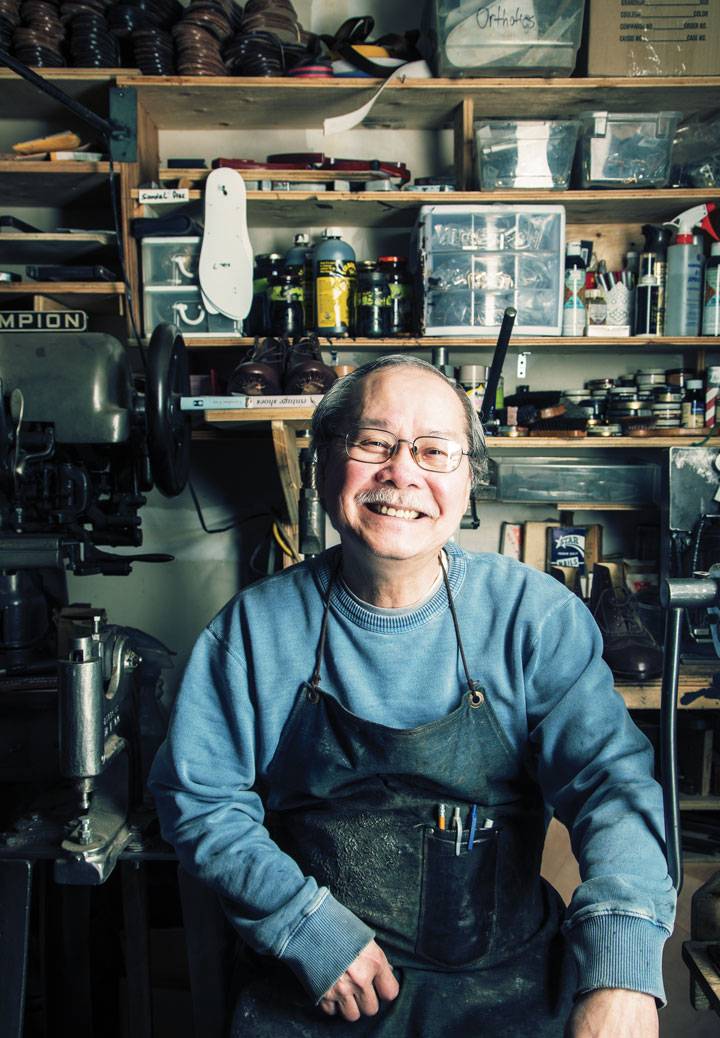 Bao Ly of Bao Shoemaker. PHOTO: JEFFREY BOSDET
You could say that Bao Ly has shoemaking in his blood. His father was a sandal maker in South Vietnam before his family fled the country after North Vietnam invaded.
"I was one of the boat people," he says. "When I arrived in Canada, I was in London, Ontario, and I didn't speak English and I had no skills for working here. When they asked me how I wanted to work, I went into shoe repair.
"My father had made sandals and trained me … but people don't need as many sandals here in Canada," he adds with a laugh.
Apprenticing to a shoemaker in London, Ly learned to repair and make shoes. "I wasn't allowed to touch the shoes for the first six months," he says.
But the winters were long and cold in Ontario and Ly was drawn to the warmer climes of British Columbia. After time in Vancouver, he made his way to Victoria, eventually working at Viberg Boots. With a dream of running his own business, he set up his own shop, Bao Shoemaker, on Shelbourne Avenue and Kings Road.
His custom shoes make a serious style statement. They are hand sewn using fine leather, and Ly works with each customer to individualize detailing. But his shoes are not just for show — they are designed for fit, comfort and durability.
"Not everyone can buy shoes [off the rack]," Ly says. "I can make specialized shoes for orthotics or shoes for people with foot problems. Why can't they have beautiful shoes too?"
This practicality doesn't prevent him from embracing fits of inspiration. An eye-catching design on the display shelves of his tiny workshop features stunning oxblood leather, broguing, a tassel detail and a dramatic elongated curled toe. Ly designed them after a trip to Mexico, where he saw traditional singers wearing curled-toe footwear.
"There may not be a customer for them," Ly says. "But making shoes is not just work. There is art involved."
---
Get a Feel For Bao Shoemaker's Work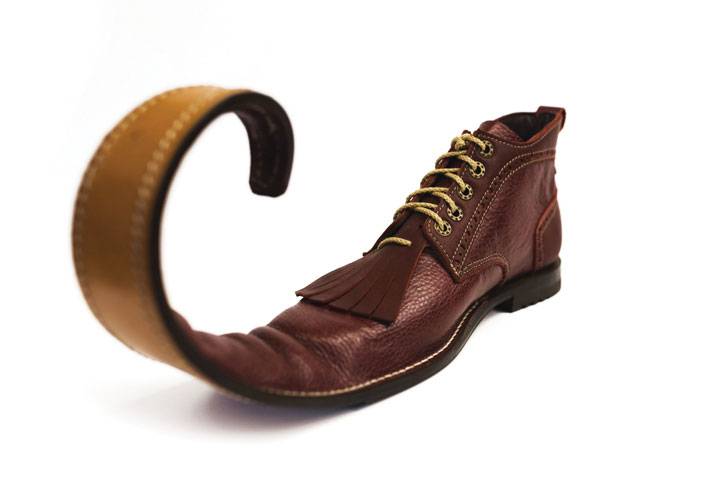 "… making shoes is not
just work.

There is art involved," says Ly.
---

Bao Ly helps his clients design their ideal custom shoes, from the choice of style to the colour of the leather.
---
More Creative Local Designers
This article is from the January/February 2018 issue of YAM.