International performances plus online extras create an exceptional experience for dance fans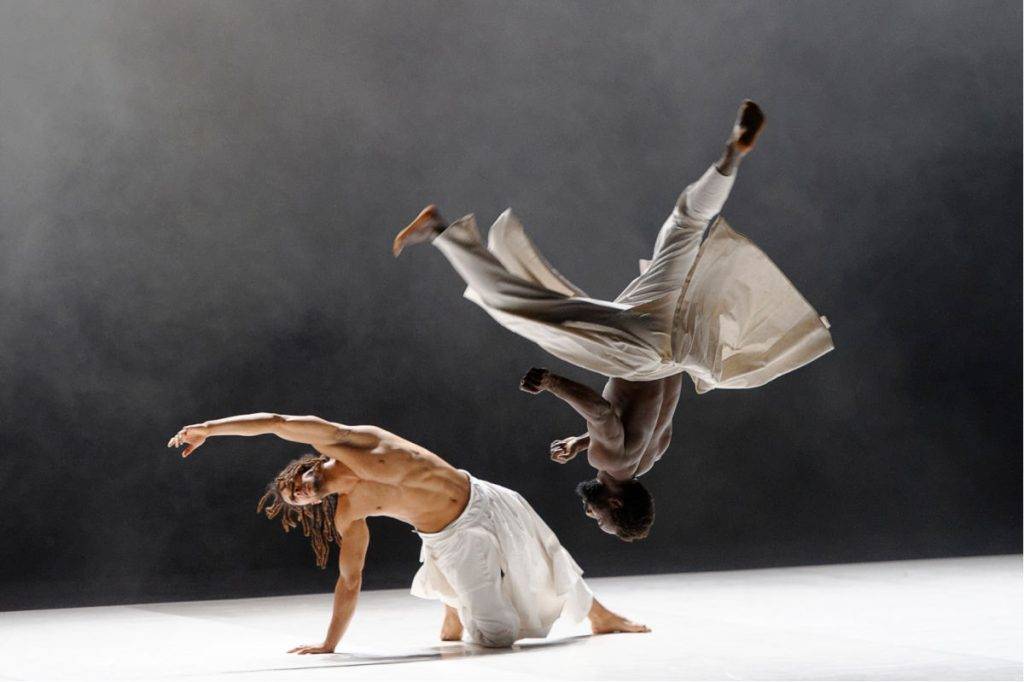 Dance Victoria is known for bringing diverse, exciting and dynamic dance performances to packed houses every year, and thankfully for fans, this season will be no exception.
As they adapt to pandemic restrictions, Dance Victoria will present a virtual season that allows ticket holders to experience the World's Best Dance from their homes, featuring companies from France/Algeria, Morocco, Ukraine/Edmonton, Brazil and South Korea.
Subscribers for the Virtual Home Season will receive exclusive access to four password-protected filmed dance performances, conversations with dance company members, a filmed welcome by Dance Victoria, program notes which can be viewed online or downloaded, preview trailers, an optional Watch Party, post-show discussions, and more.
The season's first performance runs November 12 to 15, 2020 with France-based Compagnie Hervé KOUBI (France/Algiers) in What the day owes to the night, a highly physical, stunningly fluid work performed by 13 French-Algerian and African male dancers.
From December 10 to 13, Dance Victoria will share Ukrainian Shumka Dancers' Nutcracker, a production that blends the grace and lyricism of classical ballet performed by principals from the Kyiv Ballet (National Opera of Ukraine), with the strength and power of the Virsky national folk dance company. Subscribers will enjoy special access to a virtual Nutcracker story time with professional storyteller Jim Leard, children's colouring pages.
February 25 to 28, 2021 features the Brazilian dance company Grupo Corpo, a troupe Dance Victoria says it has dreamed of bringing to Victoria for years. Grupo Corpo's PARABELO is a scenic, genuinely Brazilian interpretation of the Tom Zé and José Miguel Wisnik's PARABELO soundtrack, blending references to traditional Portuguese dance (xaxado) and Brazilian dance (baião).
South Korea's Bereishit Dance Company concludes the virtual series from April 8 to 11, 2021 with a double dance bill: Balance and Imbalance, and BOW, both choreographed by the company's Artistic Director Soon-ho Park.
Subscriber packages are $80 each, with single tickets available for $25. Visit http://www.dancevictoria.com to purchase.