By Adrienne Dyer
The concept of small-space living has captured the imaginations of designers, architects, city planners and home owners all over the world, especially in tightly packed cities. In Victoria, driven in part by high real estate prices, companies like Small Modern Living are carving out a niche market with micro-architecture, offering high-design homes no larger than a couple of hundred square feet. Wartime bungalows are being rescued from demolition by folks who recognize an ideal floor plan when they see it. Plus, the rapid sell-out of the Janion Building's micro-loft condos further proves the point: small-space living is Victoria's latest big trend.
---
The Case for Less Space
In terms of housing, we instinctively view small as a limitation rather than a characteristic that can free us. But what if our homes could be more functional, more affordable, easier to maintain, more peaceful to live in, and yes, more beautiful if they were actually smaller?
"I call my house 'The Little House That Lives Big,'" says Surroundings owner Kristiane Baskerville, whose 1,200-square-foot former farmhand cottage houses a large collection of art, and is a favourite gathering place for family and friends at large dinner parties. Her home is elegant, perfectly proportioned, easily managed and serene because of its size, not despite it. "People think small is a barrier. It's not. You just have to know how to make it work."
Victoria-based architect James Gauer agrees. "Small dwellings are more likely to have the straightforward ease and authenticity that make a gracious home," he writes in his book, The New American Dream: Living Well in Small Homes. Although he built his career in Manhattan, where compact living quarters are both necessary and plentiful, Gauer says his passion for small-space living doesn't arise from necessity; rather, from the belief that less truly is more.
"We need never pine for larger quarters if we remember this: home is not a self-contained world but a toehold in a larger world," he says.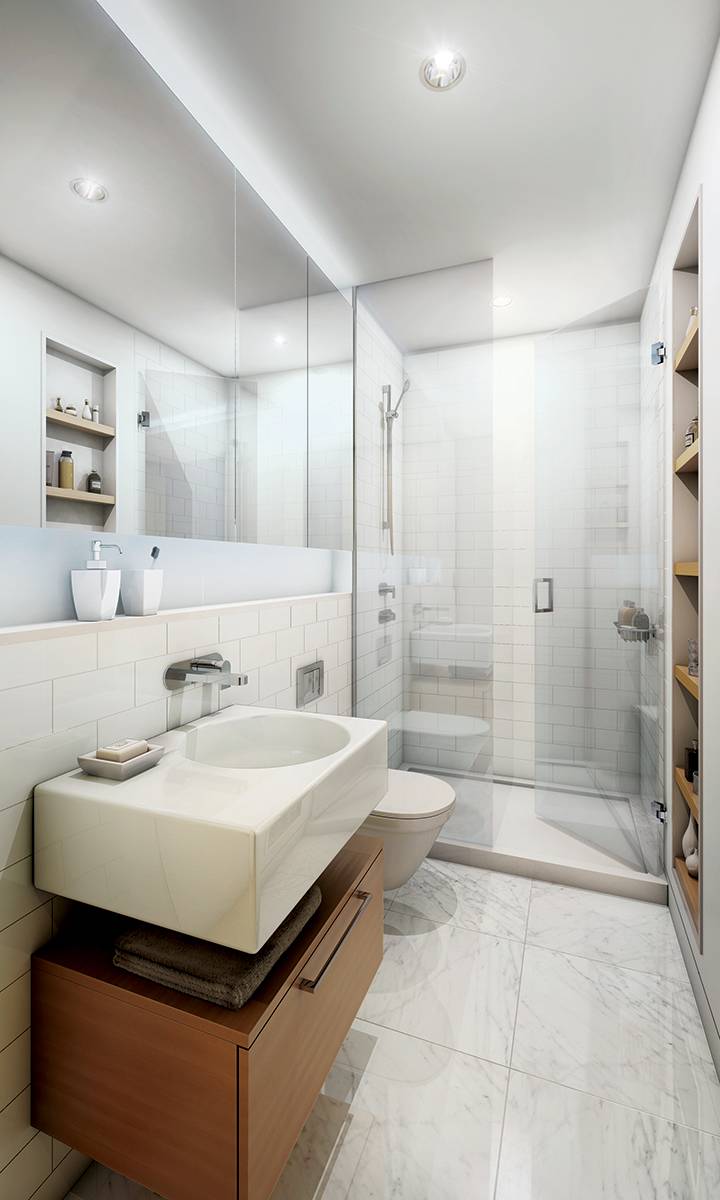 ---
Stuff: Get Rid of It!
In our quest for a gracious home, our real limitation is too much stuff, not too little space. If downsizing seems too great a sacrifice, try to visualize your life once you've exterminated your inner pack rat. A tiny house, stocked with no more than is necessary, is a breeze to keep clean, serene, and elegant.
Design District Studio Inc. co-owners Donna Morrison and Danisha Drury both have personal experience downsizing from large homes to tiny ones. They suggest tackling the job one area at a time. Things you never use go first, followed by items you own in multiples, like linens, vases and sets of China. It's a bit like stocking Noah's Ark, except the goal is to choose only one of each. To tackle decorative collectibles, lay everything out and pick only your most treasured items.
"I enlisted my friends to help me," says Drury. "They weren't sentimentally attached to my things, so they helped me view things objectively, to be a little ruthless. After I picked my favourites, I let my friends — much to their delight — have whatever they liked. The rest went to charity."
"Giving things away always makes you feel happier than buying new things," adds Morrison, who loves life in the 977-square-foot home she shares with her husband. The editing process, by the way, doesn't stop when you move into your tiny house. Be diligent so that your inner pack rat doesn't return. Ever. "Now, I collect memories instead of stuff," says Morrison.
---
Colour, Light and Floor Plan
A bad floor plan, says Baskerville, can make a little house even smaller. If you have the opportunity to start from scratch, think carefully about how you live and divide the space accordingly. Or leave it open and create living spaces with furniture placement. Also take note of the home's exposure to sunlight. Light, says Gauer, brings life and warmth into the house, and primary living spaces should have the most light. If you don't have an open plan, you can share light between rooms by adding glass walls, skylights and wall openings to vastly increase the feeling of spaciousness.
Vertical lines add an illusion of space, too. Everything from wallpaper with subtle, vertical stripes to floor-length curtain panels mounted high above the window frame can visually increase the ceiling height. "Another trick is full-height doors in frameless openings, which create the illusion of an unbroken wall plane," says Gauer. "It's especially useful for doors that need, for some functional reason, to be in a particular location, but you don't want to call attention to them."
Colour is crucial. Designers like Gauer and Baskerville prefer white or neutral palettes in small homes, splashing colour with a vase here or a fruit bowl there. But other designers say there's no such thing as too much colour.
"Lots of colour makes a small space come alive," says designer and home-staging expert Josée Lalonde, who crafted three tiny suites — each aimed at a different age demographic — into highly functional, colourful show suites for The Q Apartments' grand opening. "Regardless of size, every home deserves to be beautiful!"
Drury and Morrison agree. "We often tell clients to decorate their houses in the colours they look best wearing," says Drury. Go ahead and paint your tiny living room red, she says. The key to colour in a tiny space is to limit yourself to two or three colour schemes. Otherwise you may actually make the room seem smaller.
---
Double-Duty Furniture and Storage
Choosing storage and furniture that does double duty ensures comfortable living in tiny homes. A storage ottoman can house extra bed linens, provide extra seating and function as a coffee table. Armless upholstered dining chairs look equally at home in the living room, while extendable dining tables are also handy as kitchen islands.
"Don't be afraid of large furniture," says Baskerville. "Choose a few select, larger pieces and make them focal points." Floor to ceiling built-in cabinets and bookcases make use of vertical space, while kitchen storage systems allow you to use every nook and cranny without the need for extra cabinets.
You might want to opt for sofa end tables or a console tucked behind the couch rather than a coffee table, which tends to disrupt traffic flow and make a room look smaller. By contrast, a shallow antique sideboard with a hutch requires very little floor space for all the storage and visual richness it provides.
And don't shy away from the eclectic in a tiny home. Plan and scale, says Gauer, are more important than furniture style. "A good furniture plan, drawn to scale on an accurate floor plan, is the essential starting point, especially in small spaces, where a too-big sofa can be deadly. Once you've got that, you can start plugging in pieces of furniture in the right sizes and shapes. It doesn't all have to match as long as it complies with the plan."
In truth, it's a challenge to decorate a tiny home. But challenge sparks creativity. And a tiny home, creatively decorated, can be far more rewarding to live in than any palatial abode.