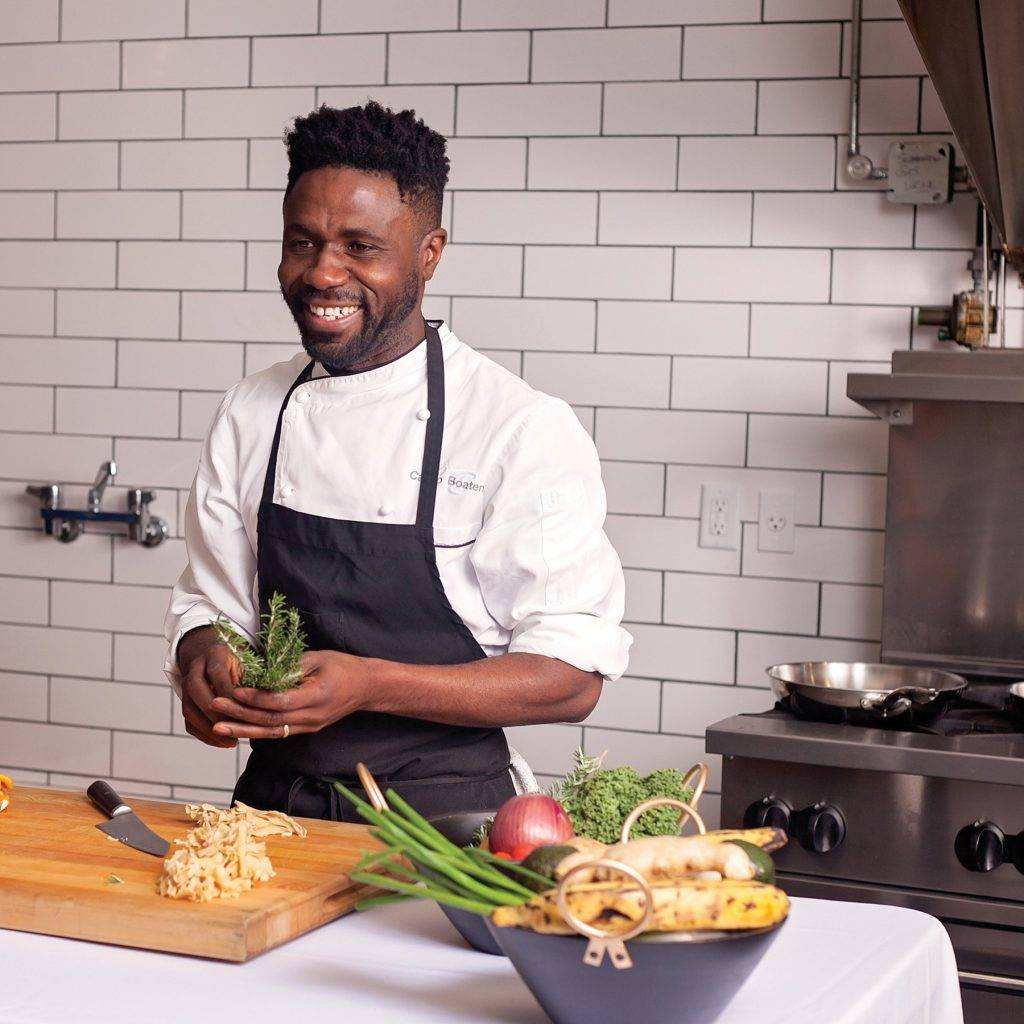 For chef Castro Boateng, it's a new space to share interactive dinners and cooking classes; meanwhile, the London Chef Dan Hayes grows his educational options online.
HOB Fine Foods is an expansion of the House of Boateng café down the street in Langford. The new gourmet market includes an event space with an open kitchen where chef Boateng offers a series of interactive cooking demonstrations for eight to 10 guests, whether scheduled classes for the public or private classes for groups or team-building events.
You'll have canapés to nibble while you help the chef prepare your meal in a two- to- three-hour interactive class that concludes with dinner. That could mean his spicy African-inspired cooking class, beautiful canapés and small bites, homemade soups and stock to fill your freezer, or an elaborate 12-course tasting menu.
Or come for a special dinner with guest chefs — think a chocolate dinner with bean-to-bar guru David Mincey or a traditional Japanese long table with chef Moto Nozawa.
Get tickets for their classes and long table dinner events online at hobfinefoods.ca.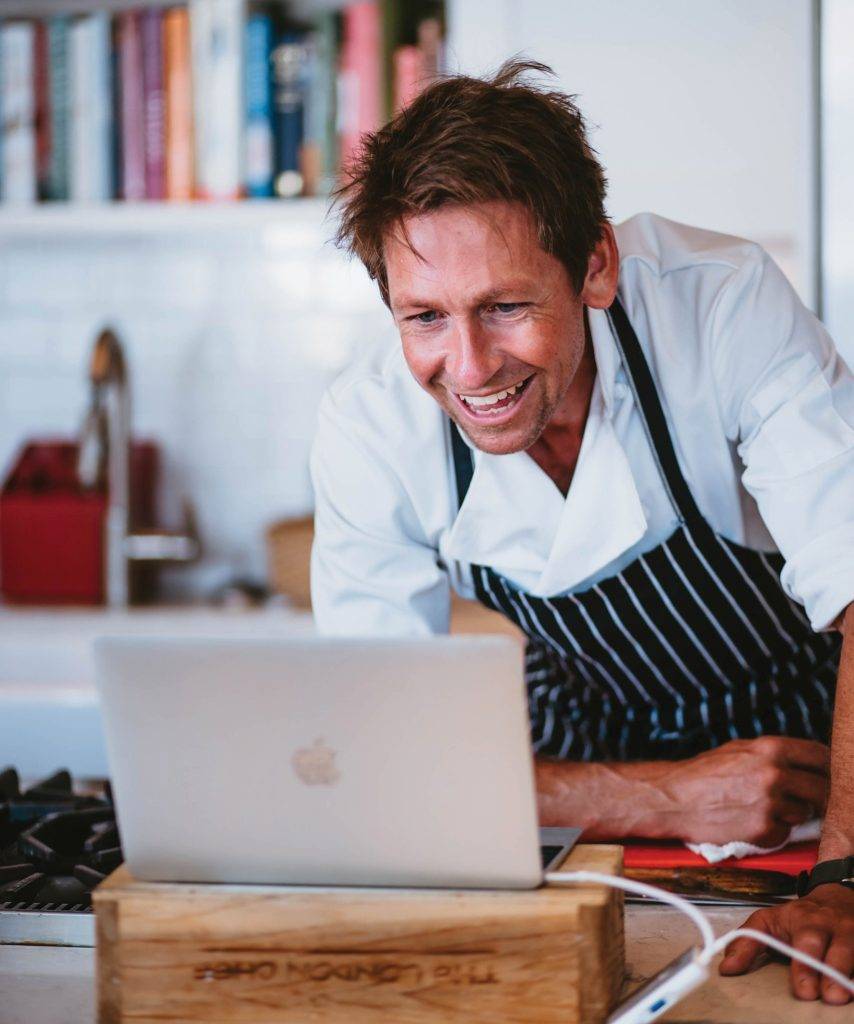 Meanwhile, after years of teaching at his popular London Chef cooking school, chef Dan Hayes has retooled the business, serving up a new online option for foodies with a hunger for culinary knowledge.
Though the Fort Street school has closed, there are plenty of options to expand your cooking skills, whether you join chef Hayes in person at a pop-up class at Sea Cider or virtually in a live class online. Private classes with the chef are available, too, for a special chef's table experience in your home.
The new website lists a variety of online classes, such as a ginger beef and broccoli stir fry, Thai curry, West Coast pan-seared salmon or an Italian dinner with Roman meatballs and penne arrabiata.
For a monthly membership of $20 ($150 a year), students can join six online classes each month and have access to The London Chef's entire video content library.
Online classes can be accessed from around the world via Zoom — just pick up the ingredients from the shopping list provided to cook alongside the chef in your own kitchen.
"We're keeping it affordable and hoping to build a big community of people," says co-owner Micayla Hayes, adding their future plans include classes with guest chefs and another permanent location for the popular school.