By Athena McKenzie
Photographs by Jeffrey Bosdet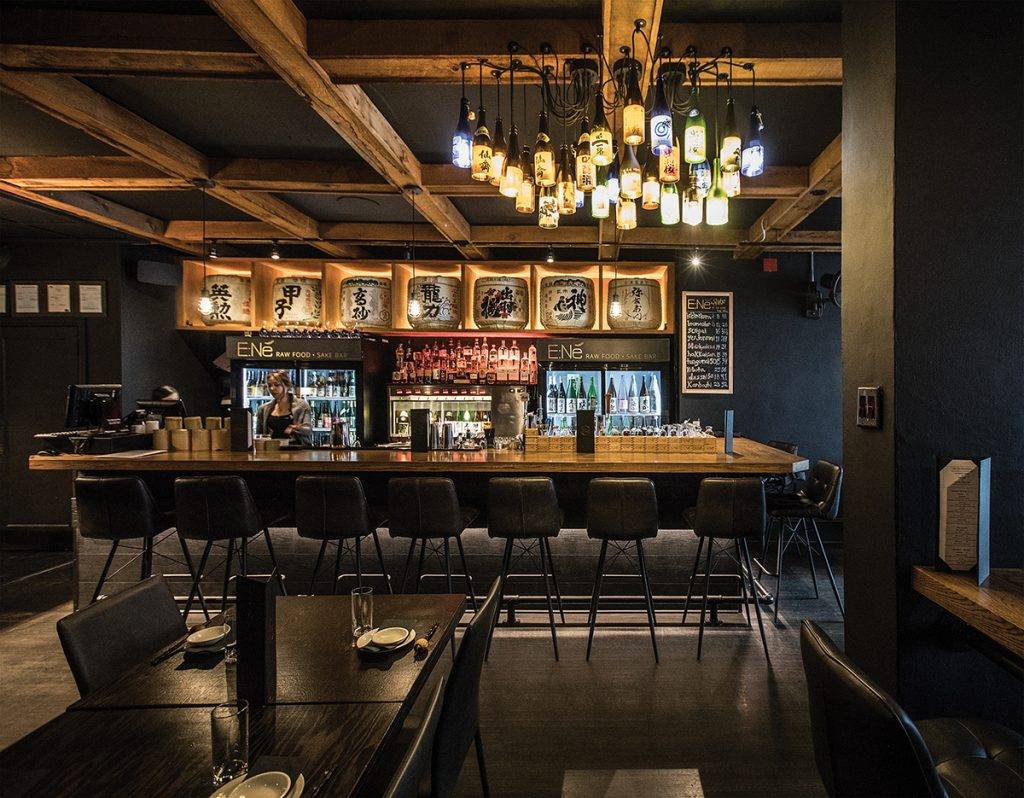 E:Né Raw Food and Sake Bar brings a dark and sultry vibe to dining in the city. Owner Shawn Lee (who also owns and operates Nubo Japanese Tapas next door and the new Korean restaurat Cera in the Janion) opened the eatery last June. From the dark walls to the vintage sake jugs over the bar to the matte black dinnerware, it's a finely tailored experience.
"Lee wanted to create a comfortable and sultry space reminiscent of a Japanese watering hole," says Andrew Azzopardi of Studio Robazzo, who initially consulted on the look and feel of the space, which was taken over and completed by builder Northstar.
A major contribution of Studio Robazzo is the custom gold wall hangings, repeated through the space. Created using parametric design, it is a product with which the studio has been experimenting.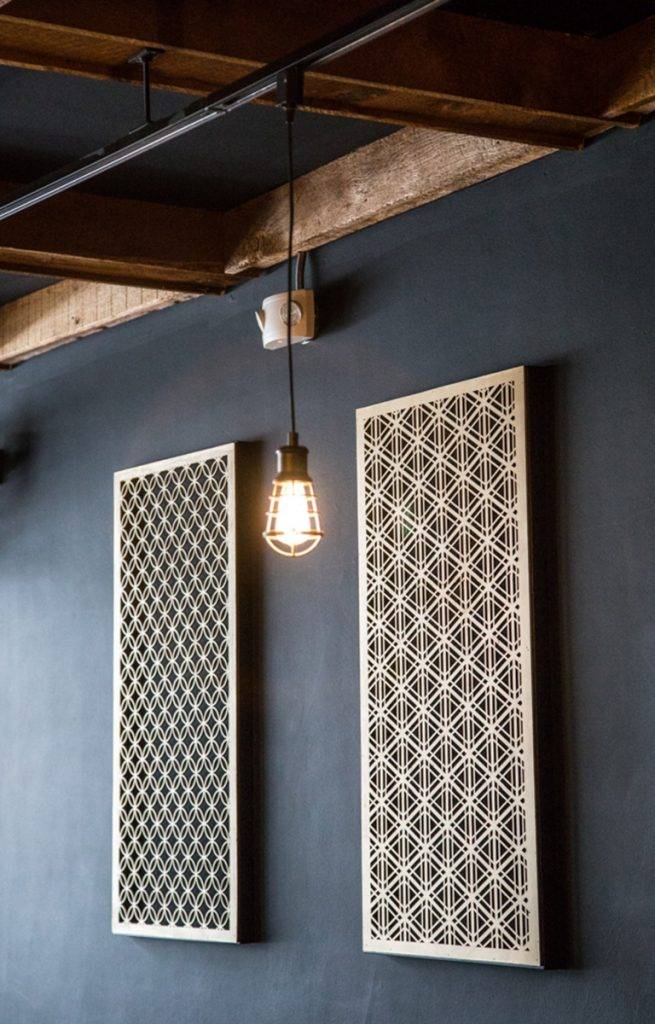 "It's not just for wall hangings," explains Azzopardi. "We can do virtually any size or colour. It would make a great room divider as it's a visually interesting way to break up space."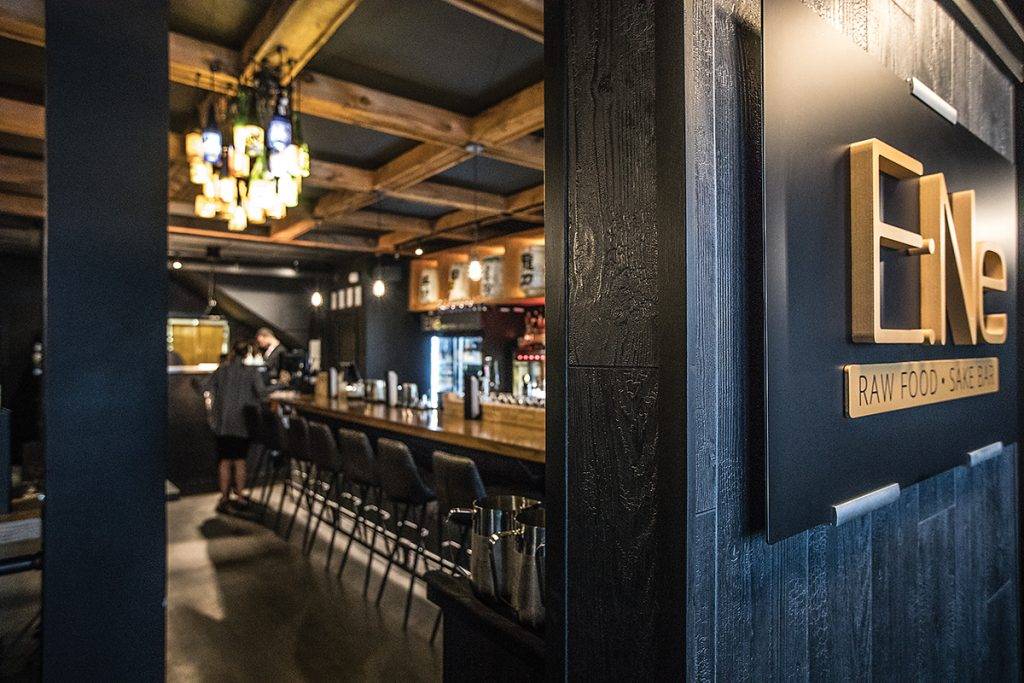 Another distinctive element is the shou sugi ban burnt cedar panelling on the walls. Usually used on exteriors, it adds to the intimate atmosphere of the restaurant. "It's a way to update the West Coast rustic esthetic," says Azzopardi, talking about it's application to residential spaces. "This is a way to modernize it but keep some of the important attributes."
---
This article is from the March/April 2019 issue of YAM.