By Athena McKenzie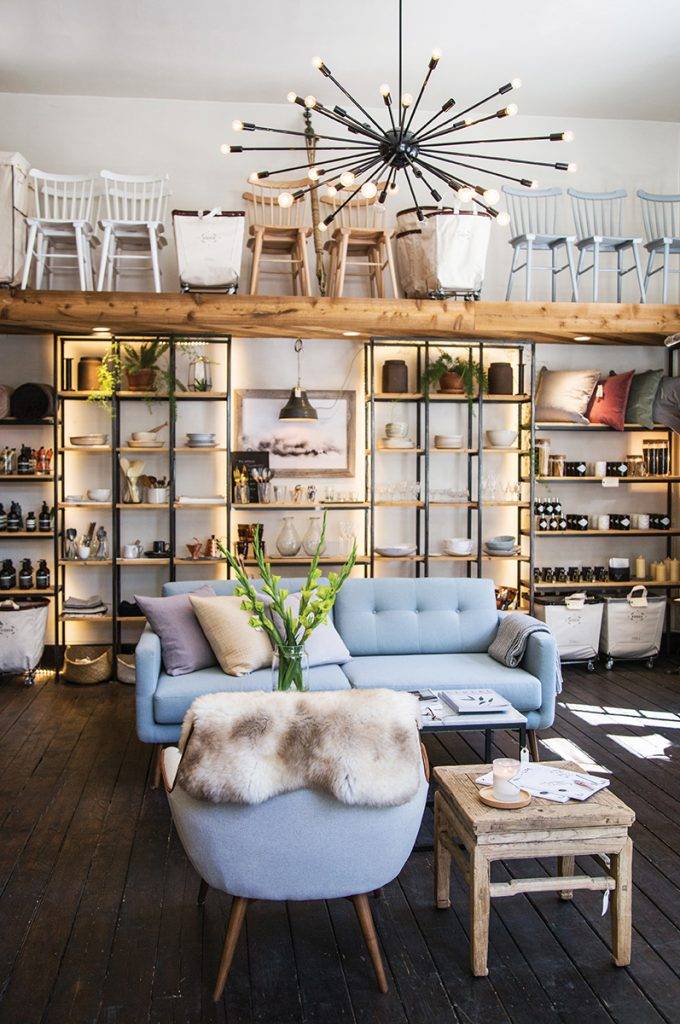 From the impressive Sputnik light fixture — which would work well in an array of design settings — to the array of vintage furniture, and sophisticated home décor, Pigeonhole Home Store is a treasure trove of covetable items for the home.
Along with the goods for sale, its display setup also inspires. "From day one, customers have been asking about those shelves," says boutique owner Carey Salvador, with a laugh.
The shelves were built by Lindsay Mitchell of Biophilia Design Collective and are made from steel square tubing and board.
"They can be built to any size of a space," Mitchell says. "The material gives you a lot of versatility. At Pigeonhole, the metal is just raw, but you can powder coat it and make it any colour. With the wood, you could stain it any colour, or theoretically use glass — but most people want wood as it's really easy to care for."
Mitchell has built these custom units as media cabinets, with specially sized shelves for speakers and record players, as well as for open kitchen shelving and space separators. In her own home, she uses a narrow version for a bookshelf.
"You can also use them as a built-in bar," she says. "If you have a niche, you can build it right in and have shelves for your different drinks and glassware."
The shelves at Pigeonhole embody the crucial characteristic of a design element worth stealing: it bridges the gap between esthetics and functionality.
---
This article is from the March/April 2019 issue of YAM.