By Athena McKenzie
Photographs by Jody Beck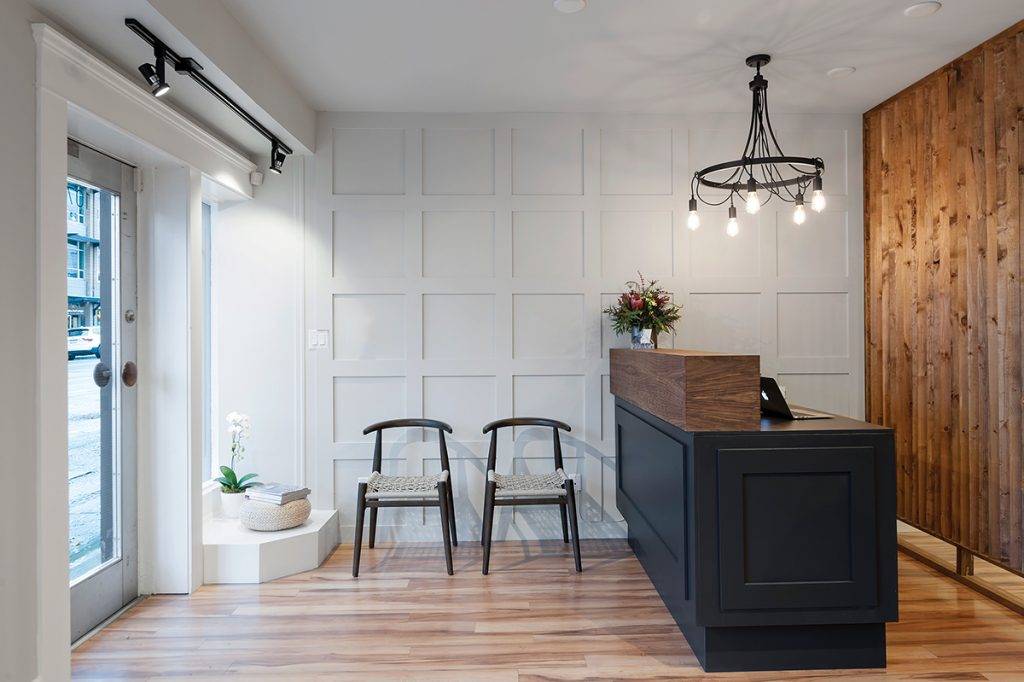 Far from clinical, Studio Kanti — a boutique cosmetic tattoo studio — boasts an inviting ambience. To accomplish this effect, designer Eli Nanos of Ivyhouse, brought in several residential elements, from the soft palette to the West Elm chairs and Pine Lighting Morgan chandelier in the lobby to the bar cart in the coffee area.
"The owners wanted it to be a comfortable, cozy inviting space where clients felt it was professional but warm and welcoming," says Nanos.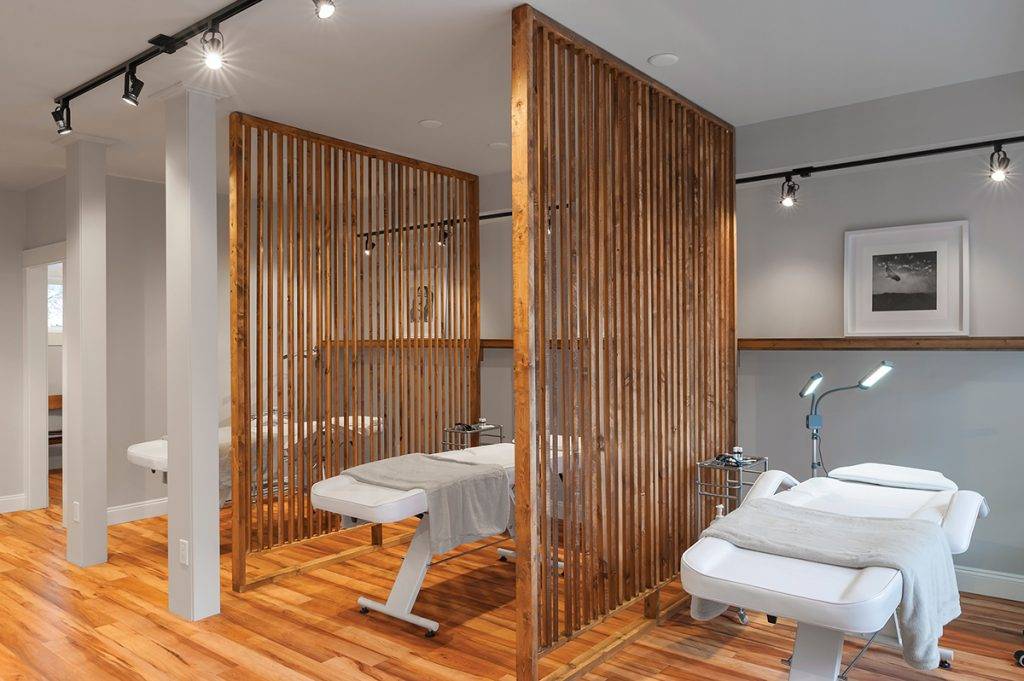 One major design challenge was overcoming the boxy nature of the space and creating private areas to work with clients. The innovative solution — and an idea to steal — was custom-made privacy screens, built by cedar boards connecting to the frame at an angle.
"They were really quite simple to make," Nanos says. "And they give a sense of privacy but let light through. We didn't want the back bed to feel like it was in a cave. All the beds needed to feel open but private."
The natural wood of the screens plays off the refined esthetic of the panelled wall — also created with a trick worth copying.
"That was made from a quarter-inch sheet of MDF cut into strips and evenly spaced on the wall, which was then all painted," Nanos says. "It's quite simple but gives an elegant result."
---
This article is from the March/April 2019 issue of YAM.