By Athena McKenzie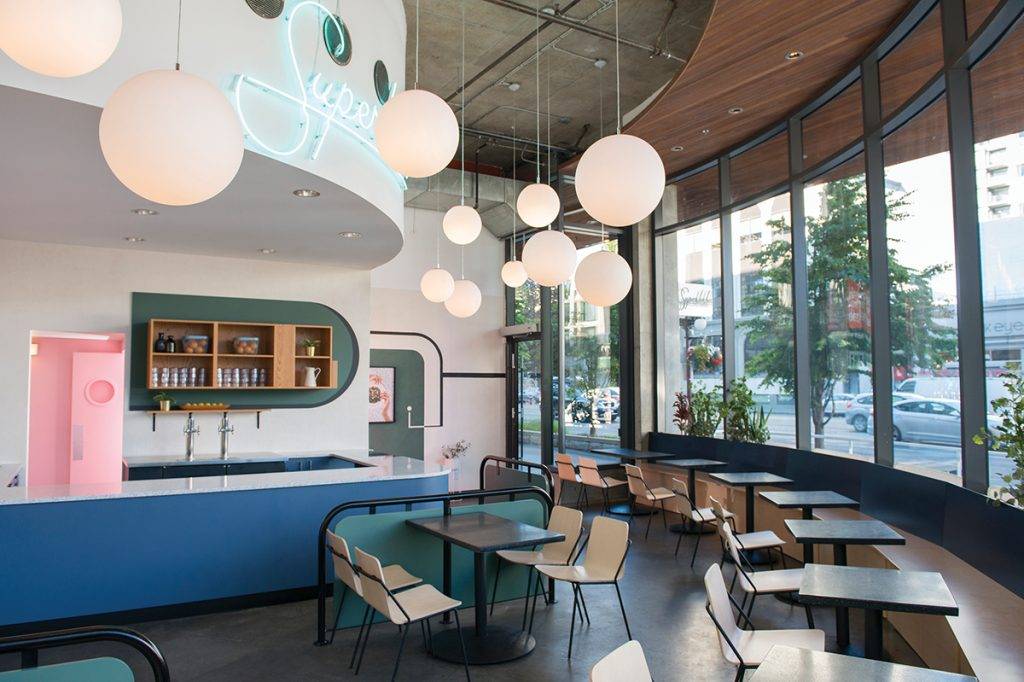 "Quirky" is often a word people use to describe Superbaba, the quick-service restaurant that melds an old-school diner vibe with a Middle Eastern esthetic. Shades of pink, green and blue play off geometric curves and glowing globe lamps.
In designing the space, Kate Snyder and Jessica MacDonald of Studio Roslyn set out to create something "warm and inviting and not too serious."
"Our biggest note that we can give to anyone, no matter what kind of space you're working on, is that a project should not be driven by esthetics, first and foremost," says Snyder.
"You're going to get the best ideas when you go somewhere that's personal," she notes, pointing to how they tried to tie in the personalities of the four business owners when designing Superbaba.
This includes the use of curved elements, inspired by the architecture of the Middle East, as one of the owner's families is from Lebanon. It's a feature the designers say could carry over well into transitional residential spaces, such as using a curved arch or painted element as you move from kitchen to dining room.
The use of colour is another unique feature in Superbaba, and one that is useful for bringing in character.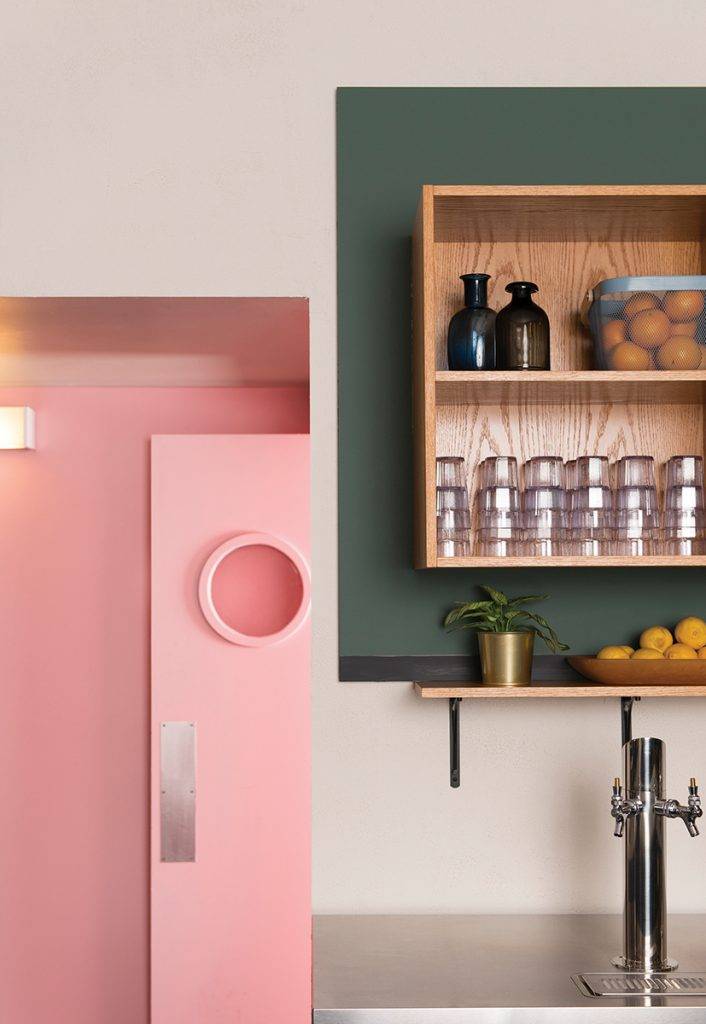 "Personally, I feel that people should have more fun in their homes," MacDonald says. "Paint is not permanent, so it's the easiest way to do that."
Lighting is another way to make a statement, as the designers exemplify with the use of multi-sized globes that play off the harder glass and concrete finishes in the space.
"If you're working on a budget with your home, lighting is a great way to get the most impact," MacDonald says. "It affects the mood and atmosphere of the space itself."
---
This article is from the March/April 2019 issue of YAM.