By Athena McKenzie
Photographs by Jody Beck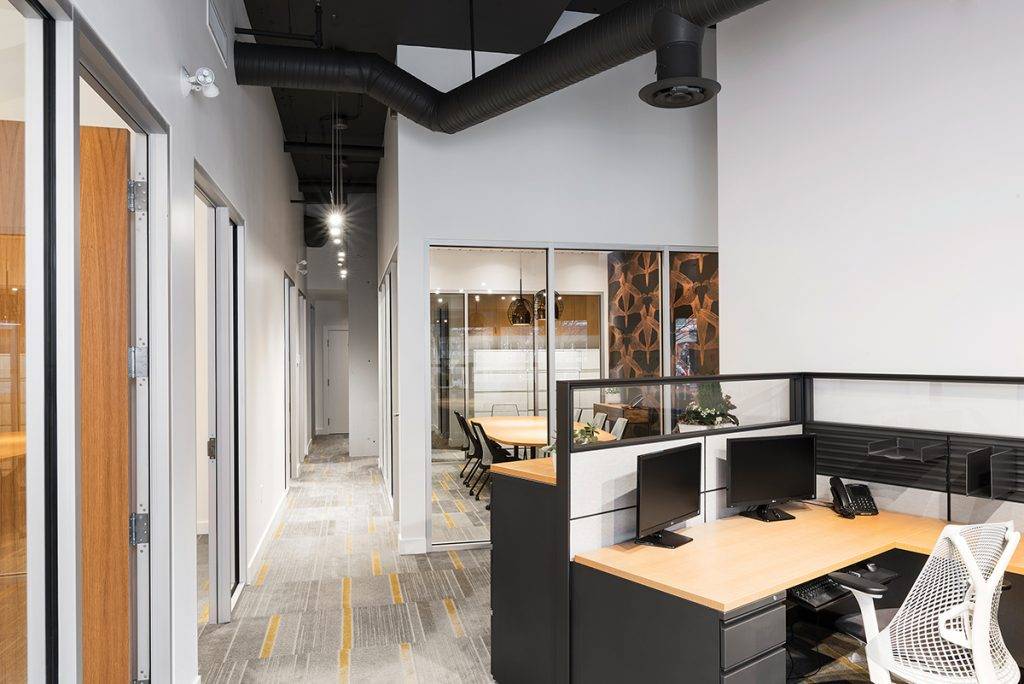 When Tamara Bush of Inhabit Designs was brought in by Travelbea & Associates, mortgage brokers and specialists, she was tasked with reflecting the fun and youthful character of the team into the design of a financial office.
The result is an inviting space filled with bold details and covetable features, from the modern palette — charcoal greys, black, white and hints of gold — to the striking feature wall in bold wallpaper (that brings in the gold and black of the company's logo) and the dramatic Tom Dixon light fixtures.
While the esthetic details should inspire, another project element definitely worth stealing is the design approach.
"Together we looked at the old space and what was not working," Bush says. "It was a systematic starting point for the new office."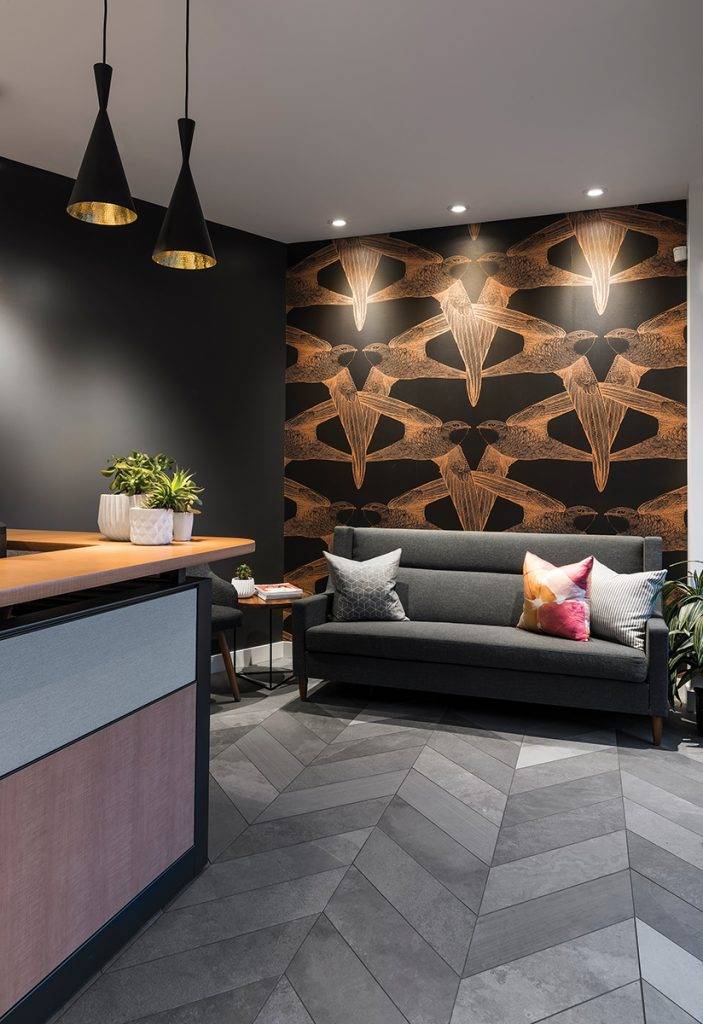 Bush, who does both commercial and residential spaces, sees a lot of crossover. "For both, it's about creating moments in the space," she says, pointing to the chevron flooring, the wallpaper and the pendant lights.
The oversized doors are an element she uses in both commercial and residential spaces, as it allows one to play with the verticality of the space — as is exposed ductwork in the ceilings.
"It adds an architectural element," she says. "In an older house, why not take out the drop ceilings? You never know what it's hiding. Expose the trusses and architecture. Those details make the space."
---
This article is from the March/April 2019 issue of YAM.