Inspired by Nordic minimalism, this homeowner has transformed the basement of his seaside home into a calm and inviting home office.
by Danielle Pope / Photos by Joshua Lawrence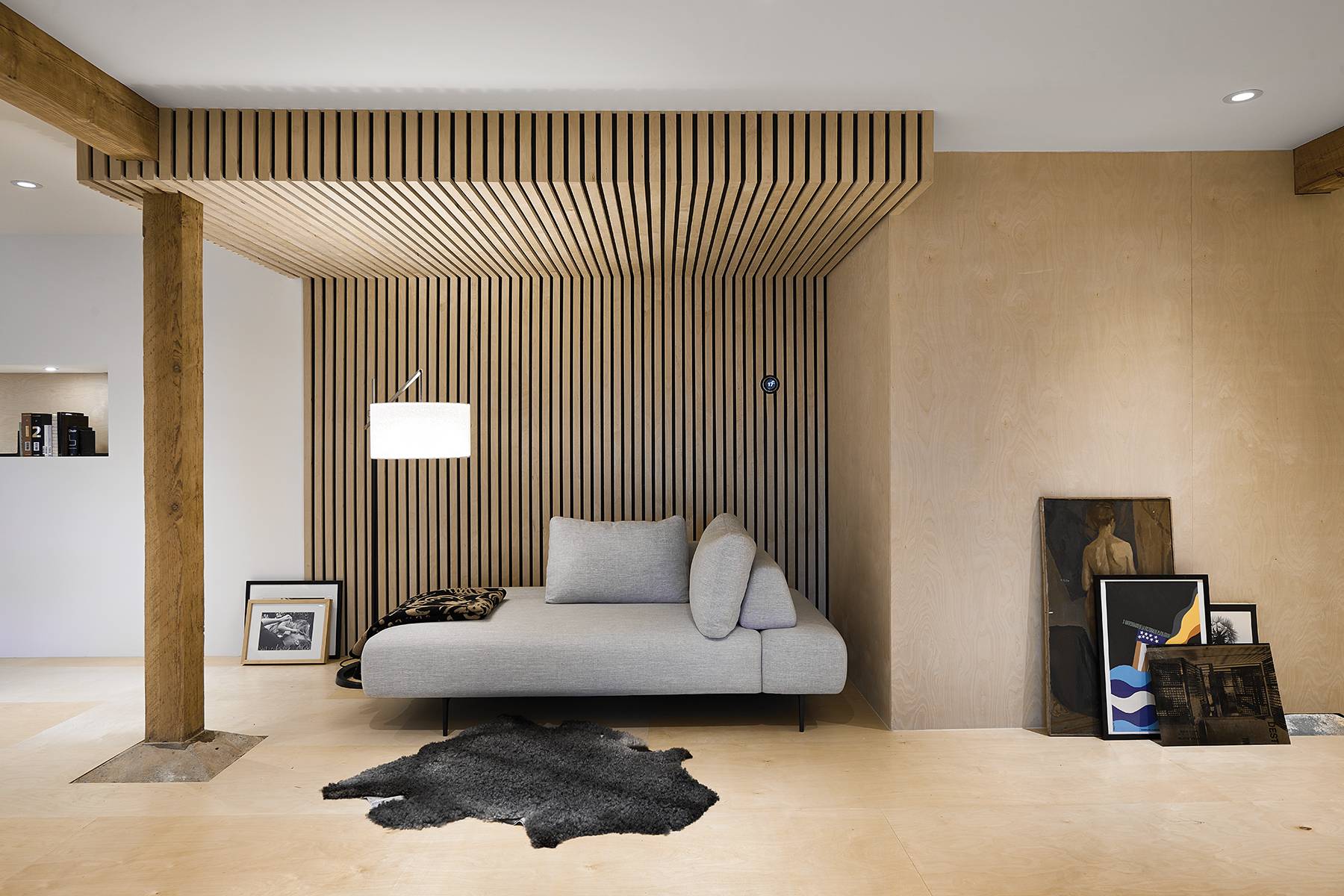 Greg Stogdon knows potential. As a leader in international design and gaming, he is accustomed to bringing big visions to life. It was no surprise, then, when Stogdon and his family first saw the 6,500-square-foot house on its three-acre property along the Saanich Peninsula that he could look past the outdated architecture.
The rainbow walls didn't phase him —neither did the hodgepodge of renovations. Stogdon only saw the future he and his wife dreamed about creating since moving back to Canada from London."It was pouring rain in the dead of winter, but when we drove down that little road, I could imagine kids playing and great things happening here," says Stogdon. "It's oceanfront and south facing; all the bones were there. I could see through the pink, blue and yellow walls to the home we wanted."
Greg Stogdon is a partner of the Victoria-based game and design studio Frosty Pop, whose clients include Calvin Klein, Hunter Boots and The New York Islanders. With his creative background, Stogdon re-imagined the home immediately —starting with a whiteout paint job to bring unity to the upper level.
The house has an eclectic history. Built in 1952 for a man from Hong Kong, mid-century Japanese influences dominate the architecture. As owners changed, renovations converted various rooms until the house became home to the Toronto music group the Irish Rovers. The basement morphed into a recording studio, and concerts were held on the grounds. Along the way, the walls mutated into a kaleidoscope of colour.
I'm used to working with different styles, and I quite like blending ideas to make something new," says Stogdon. "I wanted to restore the Japanese elements but with a contemporary feel: something Scandinavian and industrial but calm and rustic."
The family — including Stogdon's artistic wife, three kids and a dog — has since put in tennis and basketball courts, a soccer field and a zip line. Beachfront polar bear swims are a favourite. The five-bedroom main house, guest cottage and artist-writer shed offers extra space, when needed.
Yet the "basement" is the home's biggest transformation. This 2,000-square-foot level is Stogdon's personal home office and was doubling as his base for Frosty Pop long before the pandemic.When Stogdon started working remotely from the U.K. four years ago, as senior vice president of creative media for Burberry, his first step was to paint one pink wall white to make it more professional for online meetings.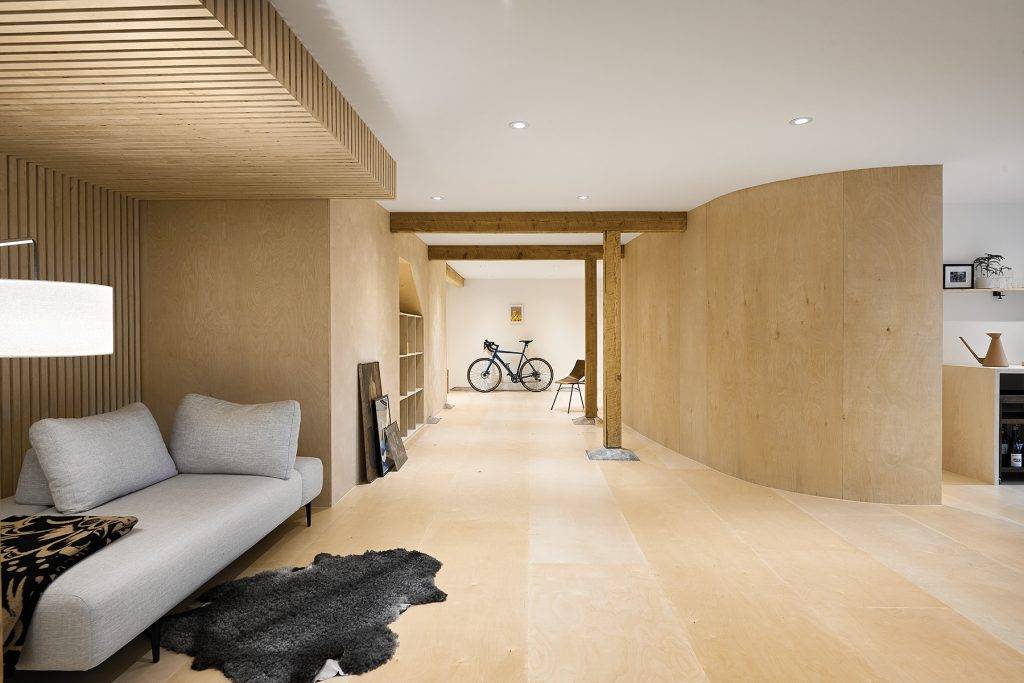 ---
Over time, he drafted his take on a Nordic minimalist workspace. Though he faced some pushback, Stogdon was committed to using one material: plywood."I wanted a space that looked raw and natural — not perfect," says Stogdon, who left pillars and nails exposed to show the history of the building. "Plywood is a look that started in skate shops and moved into the design industry. It's a cheap material you can use in luxurious ways."
At first glance, it's hard to tell that the intricate bead board, miraculous curved hall divider and floor are made entirely from plywood. The stairway to the lower level appears like a tunnel, transporting visitors into an industrial modernist environment. Stogdon says this transition from vibrant upstairs life keeps him focused.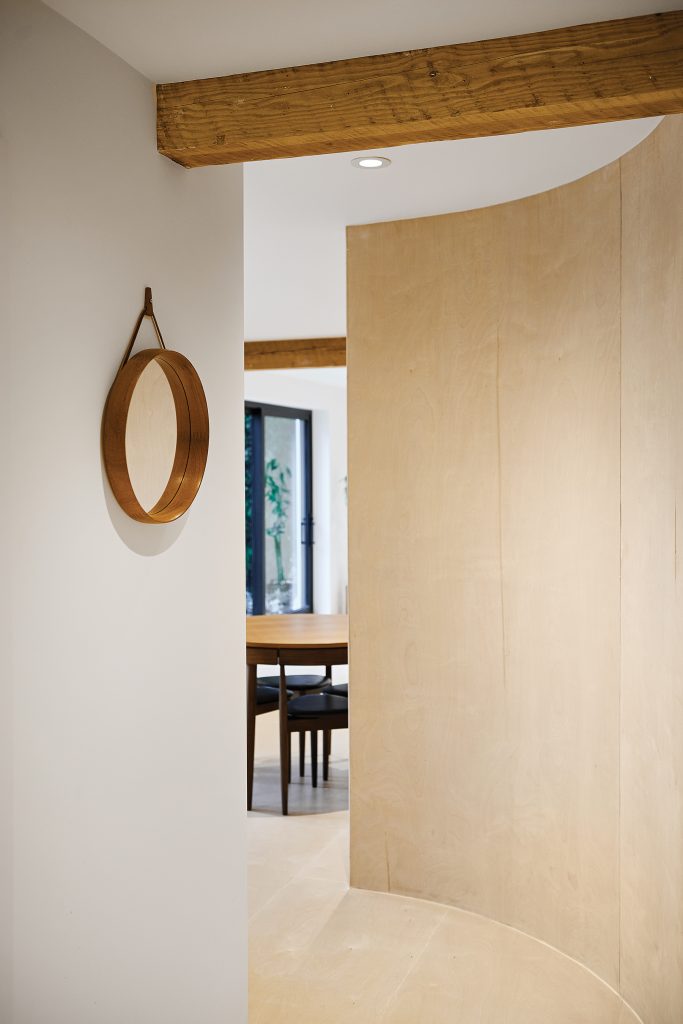 ---
"From a distance, the space looks super glossy, but up close you can see it was created by hand," he says. "It's tactile and it feels like someone made it."Builder Dale Michael Hemeon helped Stogdon do just that.
One of the biggest challenges was the curved wall, which required hundreds of scores to create a complex bend, nailed over a stud wall."Greg has great ideas, and we followed his lead," says Hemeon. "It was my first time working with plywood so extensively, and it's a material with natural variations, so that presents some challenges, especially in flooring, but it turned out nicely."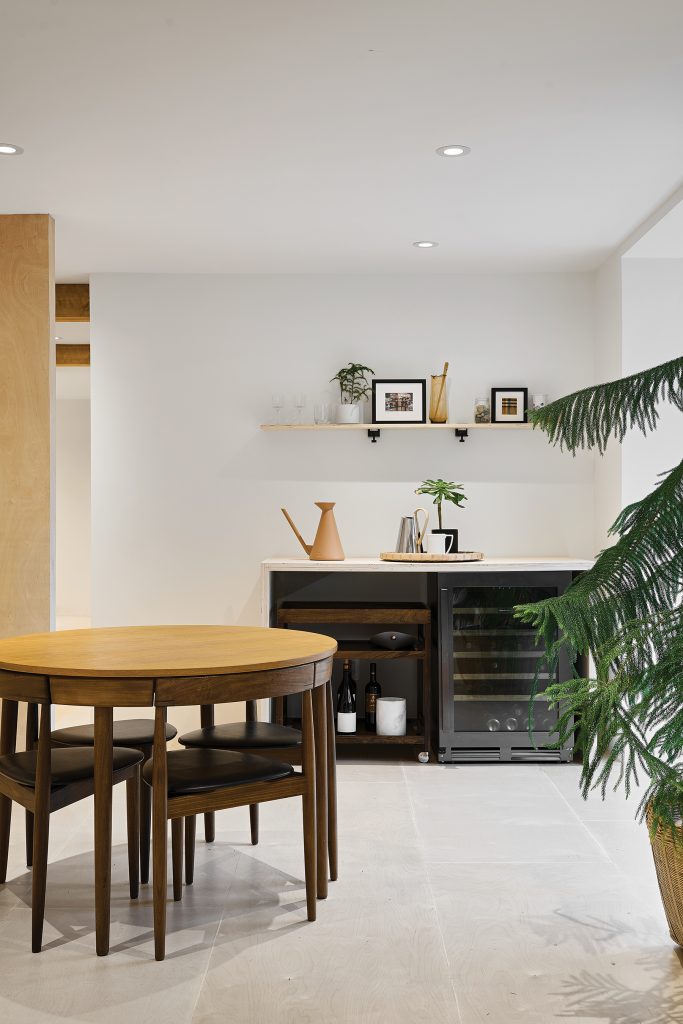 ---
Bert Moore, owner of Victoria Lightworks Electrical Services, designed the space's illumination."The basement was like somewhere you didn't go before," says Moore. "Greg wanted clean and simple, so we went with recess lighting throughout and accent lighting in the niche, so it could become a feature when he's on calls."
Stogdon says more changes are on the horizon. In the meantime, he's fabricating new ideas around the house, like bathroom faucets made from old copper piping.
"I don't usually find my answers in the big-box stores, but I do rely on Pinterest," Stogdon says. "As soon as I have a vision, I can create something to show people, and then we know what we are working toward.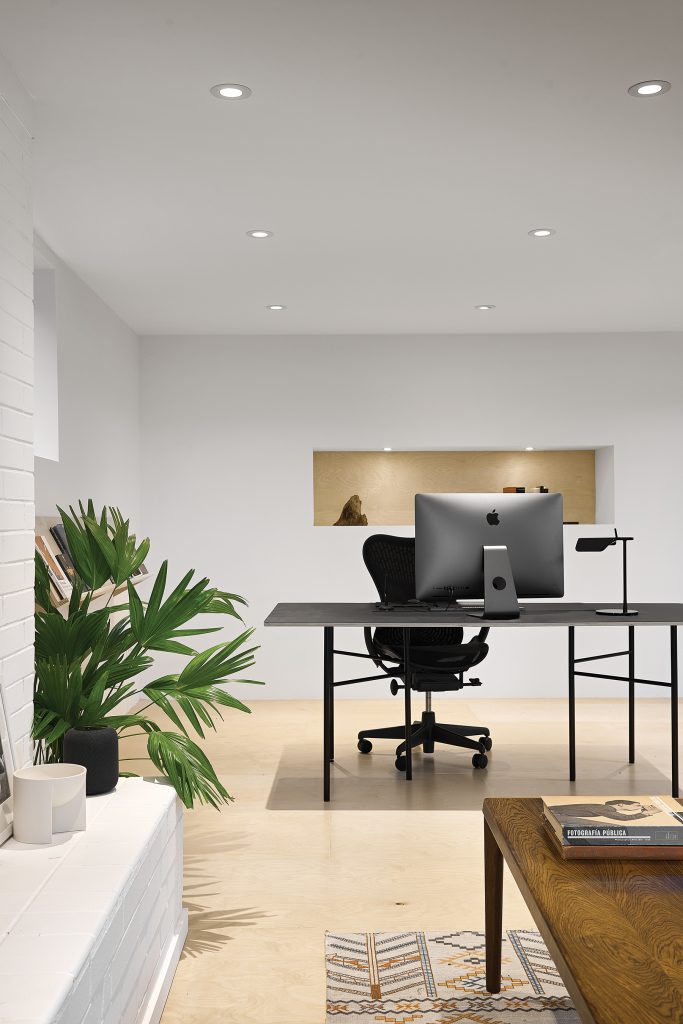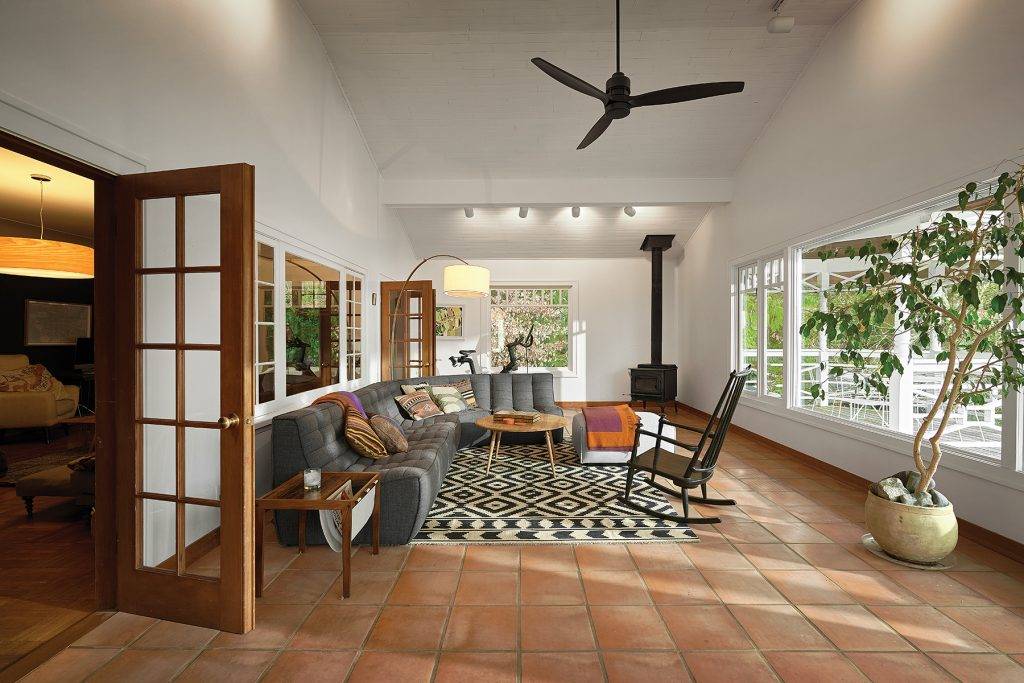 ---
RESOURCES
Builder/Millwork: Dale Michael Hemeon | Consulting Engineer: Richard Leverton
Floors: Windsor Plywood, Decora Ceramic Tiles and Natural Stone | Furniture: The House of Chester, Pray for Modern, The Modern Shop, Gabriel Ross, Lore General, Ethnicraft
Light fixtures: Gabriel Ross, The Modern Shop | Hardware: Schoolhouse, Victoria Speciality Hardware & Plumbing | Doors: Calibre Doors & Millwork, Pacific View Windows & Doors Plumbing: Dean Park Plumbing & Heating | Electrical: Victoria Lightworks Electrical Services