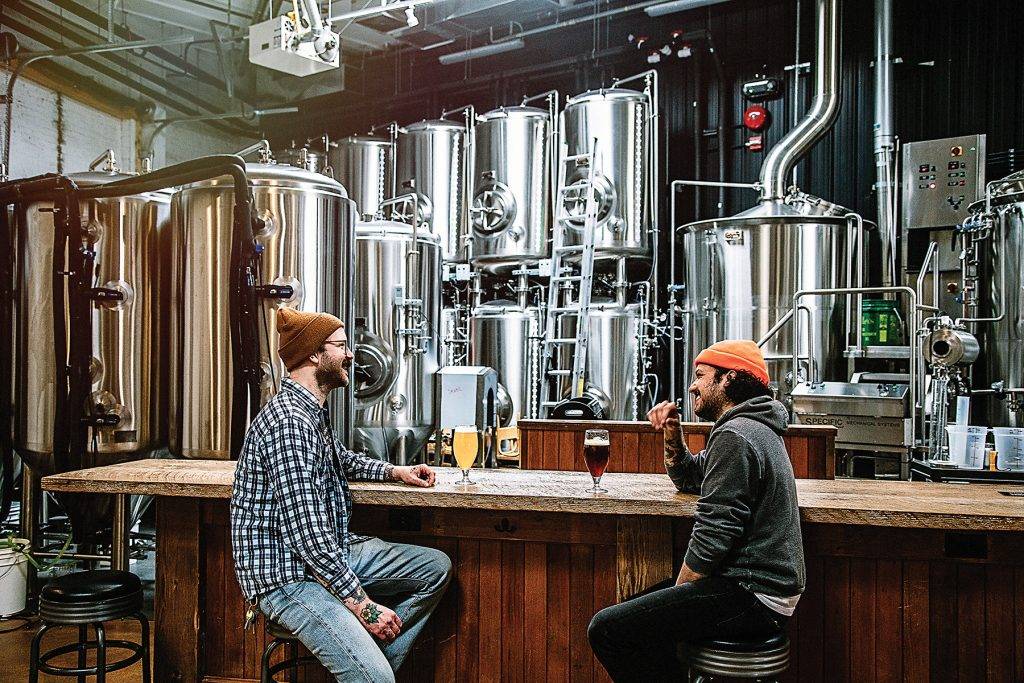 Operating The Drake Eatery & Craft Beer Parlour for the last six-plus years has given co-owners Lee and Mike Spence lots of insight into the appreciation Victorians have for quality beer. They've taken that knowledge with them to their new brewery, Herald Street BrewWorks (HSBW), located only two blocks away from their popular beer bar.
"HSBW is meant to be a destination brewery, meaning that we do not distribute to bars, restaurants or liquor stores, but rather encourage beer enthusiasts to visit in person," Mike says. "With our open-brewery concept, a visit to HSBW is an immersive experience, giving our guests the opportunity to see just how the beer is made. Also, our beers are served directly from the bright tanks, so each glass is tank fresh."
The brewery will offer a constant rotation of its own interpretations of classic styles, including pilsners, saisons, wheat ales, pale ales, IPAs, brown ales, porters and stouts.
"We expect the style selection to remain fairly constant, but the recipes will change with each batch we brew," Mike says. "As an example, we are currently pouring our third interpretation of a Hazy IPA.