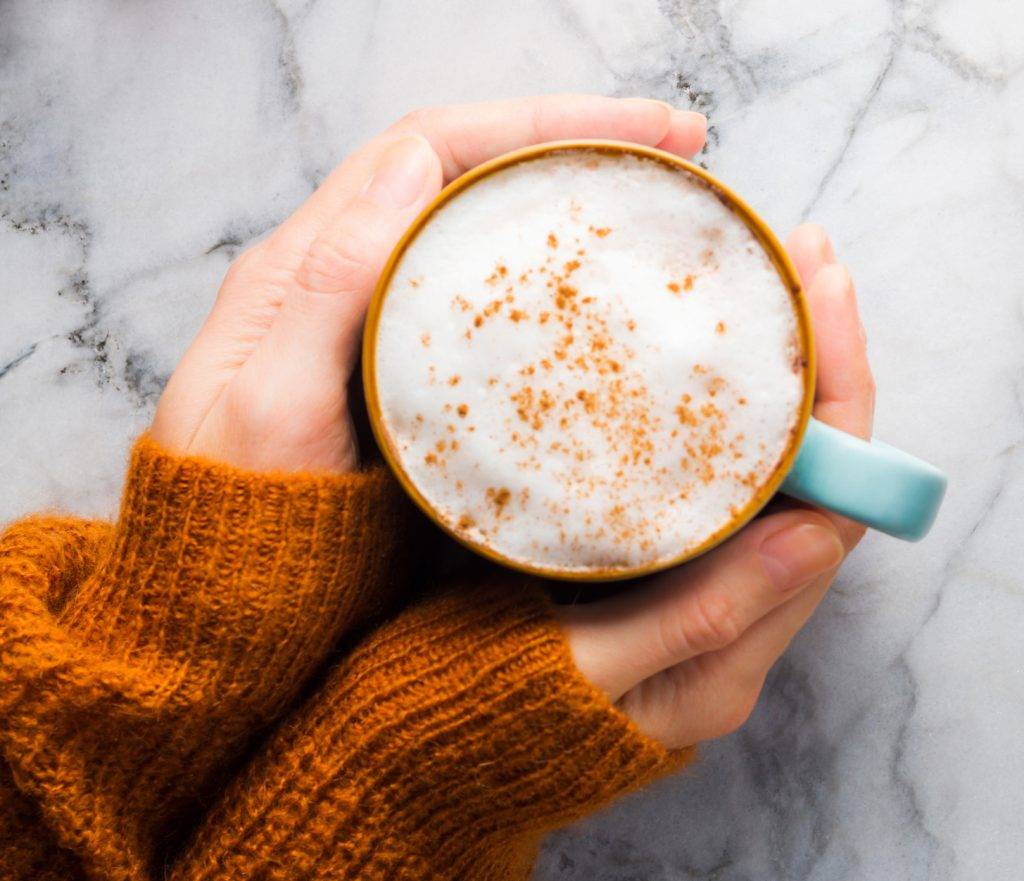 Recipe from: BC Dairy
Nothing says fall like this fall-inspired drink! Get cosy with a creamy and delicious pumpkin spice latte, perfect for cold autumn nights. With pumpkin puree, vanilla extract, nutmeg and cinnamon.
Ingredients
1 cup milk
1 tbsp pumpkin purée
sugar to taste
1 tsp pure vanilla extract
1/4 tsp pumpkin pie spice
1/4 cup espresso or 1/3 cup of brewed coffee
1/4 cup whipping cream, for topping (optional)
sprinkle nutmeg and cinnamon (optional)
Directions
Make coffee. Mix milk with pumpkin purée in a mug and heat in microwave for 1-2 minutes.
Add vanilla extract and pumpkin pie spice.
Froth milk mixture if desired with a milk frother.
Add milk to coffee.
Top with whipping cream and sprinkle nutmeg and cinnamon if desired.
Tips
If you have time, heat milk, pumpkin purée, pumpkin spice and vanilla extract gently for about 5 minutes in a small saucepan while stirring constantly to let the flavours infuse.
Make your own pumpkin pie spice by mixing ground cinnamon, ground nutmeg and ground cloves in a 4:1:1 proportion. For example, 1 teaspoon of ground cinnamon, 1/4 teaspoon ground nutmeg and 1/4 teaspoon ground cloves will yield 1-1/2 teaspoons of pumpkin pie spice. If you use this combo often, premix a batch and store it in a small jar.