Does dinner and a movie feel like a tired tradition?
Regardless of how long you've been together, coming up with some great Valentine's Day date ideas can be a somewhat stressful endeavor – perhaps even more so amid a global pandemic.
Fear not, we have you covered. Here are some easy and fun activities for all the lovers this year.
BRUNCH at the Oak Bay Beach Hotel
Take in the breathtaking ocean views from the Dining Room and nosh on a delicious menu curated by Executive Chef Kreg Graham. Sip mimosas and savour the three course brunch experience. Or have dinner delivered to your front door. Contact privatedining@oakbaybeachhotel.com to reserve.
THE GREAT OUTDOORS
Hike to the top of Gowlland Tod with HikeVictoria.com. Breath in the crisp air, gaze up at the majestic Douglas Firs and Arbutus giants and take in the gorgeous vistas of Finlayson Arm. You'll see some stunning scenery, and you'll have a chance to have some uninterrupted conversation. Let nature soothe and revitalize you.
CHOCOLATE, CHOCOLATE, CHOCOLATE!
What could be more romantic than dipping strawberries in chocolate fondue? Check out this easy and delicious recipe to make while enjoying a romantic evening in.
Or stop by Rogers Chocolates and pick up some sweets for your sweetie. Rogers, a Victorian institution, has been creating delectable chocolate creations for over 130 years. Why not pick up some heart shaped Victoria Creams for your date?
Or snag a Milk & Dark Chocolate Heart Gift Set ; the "lover's choice" from Purdy's!
VISIT A BREWERY
Craving a cozy pint and a cuddle on a heated patio? Look no further than Market Square. Enjoy some fresh local beer on the lovely heated patio at Whistle Buoy Brewing.
Or order some beer to be delivered in time for your date.
STARGAZE
Take a walk on Dallas Road and worship the universe together with the help of the Night Sky app, which will actually show you what constellations you're gazing at.
KAYAKING
Take off on your own private adventure! Rent a kayak or a stand-up paddle board for an afternoon and explore the waters of downtown Victoria and Oak Bay with your sweetie.
PLAY SOME BOARD GAMES
Snack on bowls of candy and sip on craft beers while you dive into some board games with your date! Check out Victoria's first Board Game Cafe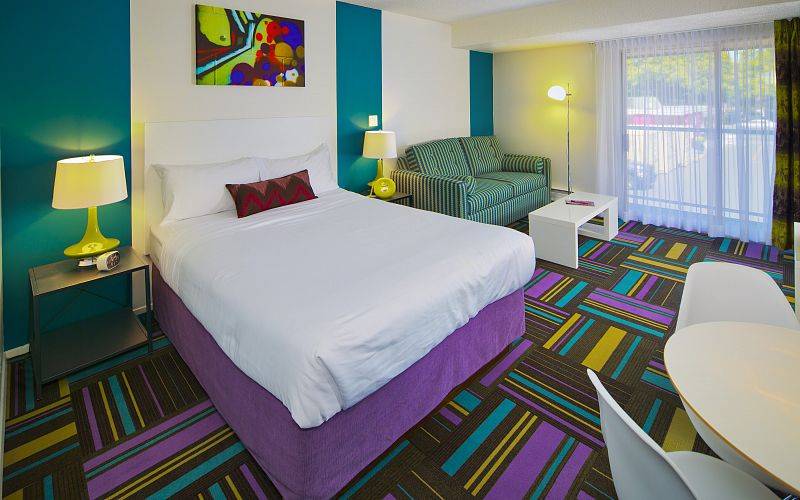 AFTERNOON DELIGHT
Attention all lovebirds! Get frisky in the afternoon at Hotel Zed! Treat yourself to a saucy escape!