Ecologyst continues an iconic brand's commitment to durable clothing and sustainable outdoor style.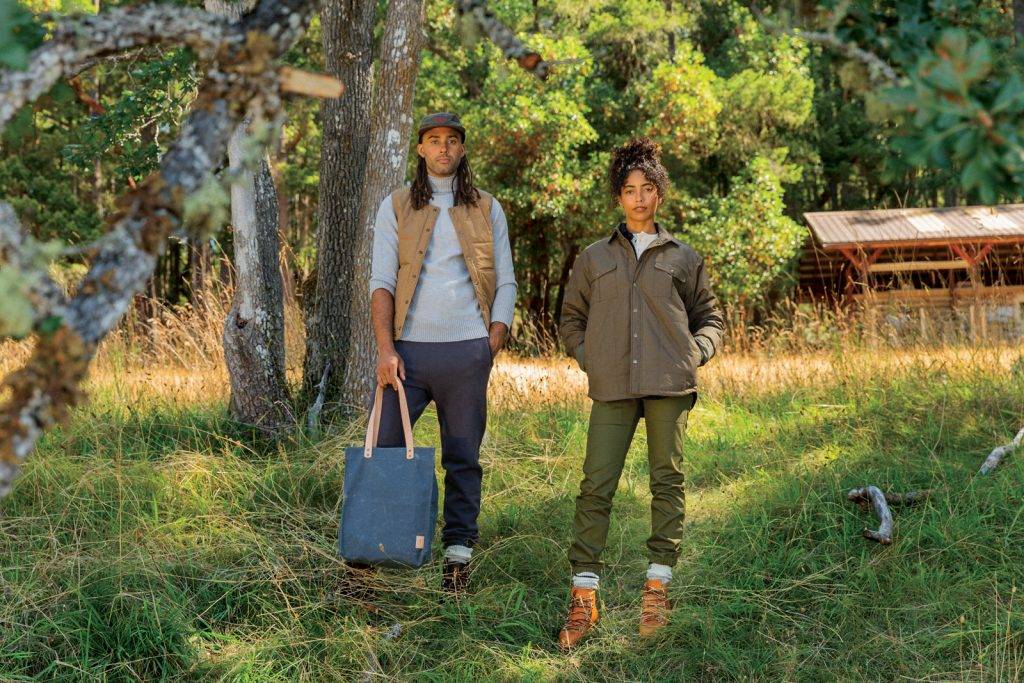 When SITKA — Victoria's goods-that-make-the- outside-better company — needed to change their name to keep selling outside of Canada, they reached out to members of their loyal following to help.
"We started by asking our customers what they thought it should be," says Rene Gauthier, founder and CEO. "We had hundreds of names, and we started winnowing it down."
Ecologyst was selected as the new name, and Gauthier shares that one of the things he loves about it is that it will hold the company to account going forward.
"It really speaks to how we're doing things as a business," he says. "But also how we'll never get stuck in one way, and that we'll always be looking for a better, evolved way. It's no secret that the clothing industry can be dirty, and we're going to look at the whole ecosystem when we're making our products."
To create their durable outdoor clothing, the company uses sustainable fabrics and fibres with the latest technology. A big focus is ensuring their fabrics are plastic-free.
Currently, the company makes 30 per cent of its gear in its own factory in Victoria but will be expanding into a bigger production facility that will double their in-town production.
"We mostly do outerwear in our own factory," Gauthier says. "We're still in testing, but we're making a puffy vest and a puffy jacket. There's no plastic or down in it, but it performs like a nylon.
"I'm also really excited about our new merino wool jersey that we will be bringing out," he says. "It's made of ZQ certified wool, which has the highest level of traceability. I call it the golden standard of wool certification. You know exactly which sheep your wool came from."
Long-time fans will be happy to hear that the company will keep the sitka tree as its icon. "It's our heritage, but Ecologyst is our future," Gauthier says. "It shows that growth and sustainability can coexist."