By Carolyn Heiman
Photos by Lance Sullivan/Concept Photography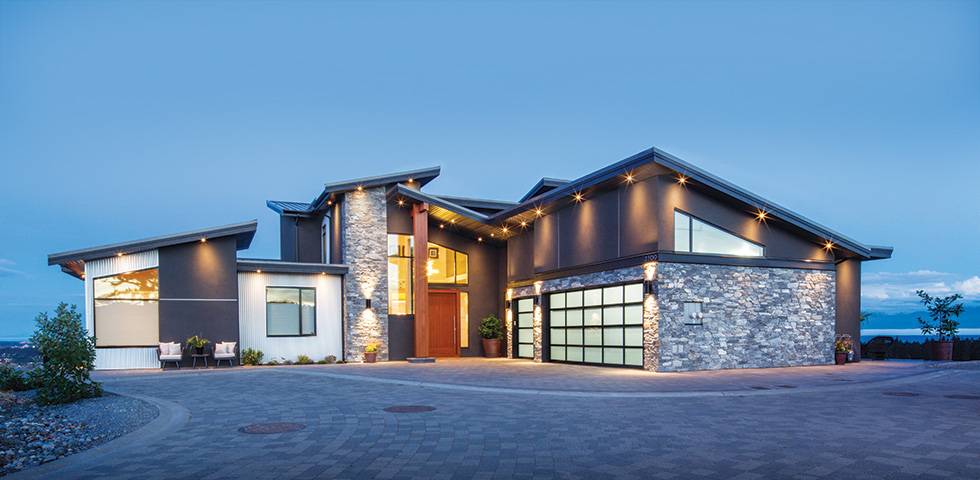 ---
A picture is worth a thousand words, and for Debbie Austen it is also a powerful inspirational tool for making her home an authentic reflection of who she is.
Austen and her husband purchased a turquoise-splashed Peter Lik photograph called Tahoe Jetty (Emerald Bay, Lake Tahoe, California) on a family holiday — years before the home they were dreaming about was even designed. The 59-inch-wide print stayed boxed while they juggled raising a family, careers and caring for elderly parents. But the image remained in Debbie's mind's eye both for its colours and the way it represented their evolving lifestyle as it shifted from the cautious family-raising years to a new chapter in which they were open to more than jumping off the end of a jetty — even experiences like skydiving.
"It was a time for us to enter into a new phase of our life," says Debbie. That included fulfilling their long-anticipated dream of designing a home on a lot she and her husband had owned for years, which was situated on one of the highest points in the West Shore and boasted panoramic views in every direction. Indeed the views — over to the Olympic Mountains, Mount Baker and Mill Hill — make art in the home almost superfluous, and by design Debbie has limited the art to pieces with a meaningful narrative, such as the Lik photograph.
"Even on a bleak day the view is ever changing," says Debbie. "Today we are still getting a lot of contrast from the snow on the mountains." Other days owls, eagles and turkey vultures fly past the window, while cruise ships and float planes jockey for their place in the Inner Harbour.
Before signing design and building contracts, they had a pretty good idea that they wanted to replace their traditional home with a modern one. They spent hours on the site to better understand the light and conditions they needed to consider for placement. The couple turned to Wil Peereboom at Victoria Design Group to put on paper their ideas for the home.
"I had a dream of how the house would be, but he made it even better," says Debbie, adding that he urged them to relocate the kitchen, which provided even better views. Meanwhile, GT Mann Contracting executed those plans into reality.
Graeme Mann, one of two brothers who run the contracting company, says job number one was prepping the site with a masonry wall approximately 200 feet long and 16 feet at its highest point, creating a secure patio area for the home set on a cliff. The result is an outdoor space that flows seamlessly from the interior and effectively eliminates yardwork for the Austens, who now wish to use their time differently.
The oversize front fir door was also Mann's idea. Measuring five feet by nine feet on a pivot hinge, it makes a grand statement for a grand house.
The interior has Debbie's full imprint, and it is a look that has lovingly evolved from thoughts she recorded over time in a small notebook with a particularly apt Carl Sandburg quote on its cover: Nothing happens unless first a dream. She kept front and foremost her guiding principles for all decision making:
• easy to clean; less is more
• form meets function
• fuse furniture with its environment; "Bring the outdoors in"
• create a sense of movement and transition from one space to another.
Recently retired as an elementary-school visual arts teacher, Debbie tapped into that energy reserve to decorate the home. Lessons in the elements of colour that served in the classroom have now been deployed at home. She also turned to elements of nature — earth, air, fire and water — believing these elements, used effectively, have the power to impart characteristics such as stability, action, mental power and happiness.
A photograph steered the design direction of the Austens' home, and a story involving some serendipity and that same image reveals that the home turned out the way it was meant to be. The Lik photograph came with a bonus of four small images, none of which the Austens had seen. When the large shipping crate was finally unpacked, the four mystery prints called Elements of Nature revealed themselves, each depicting the photographer's stylistic sense of earth, air, fire and water. Just like the way the Austens' home turned out, it was meant to be.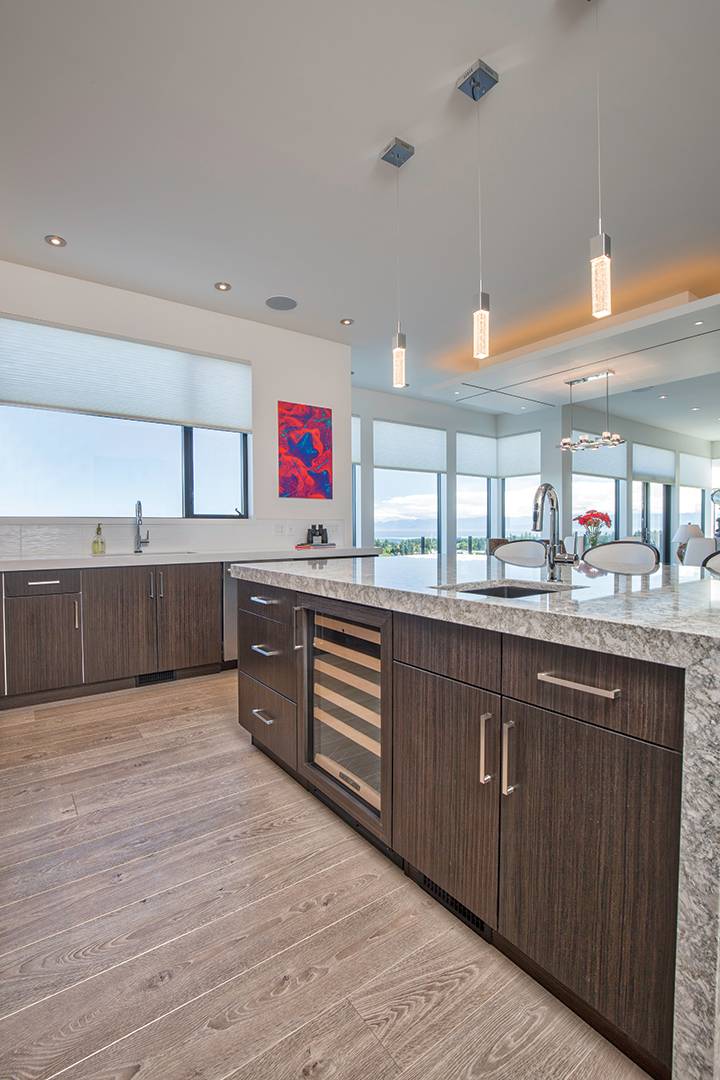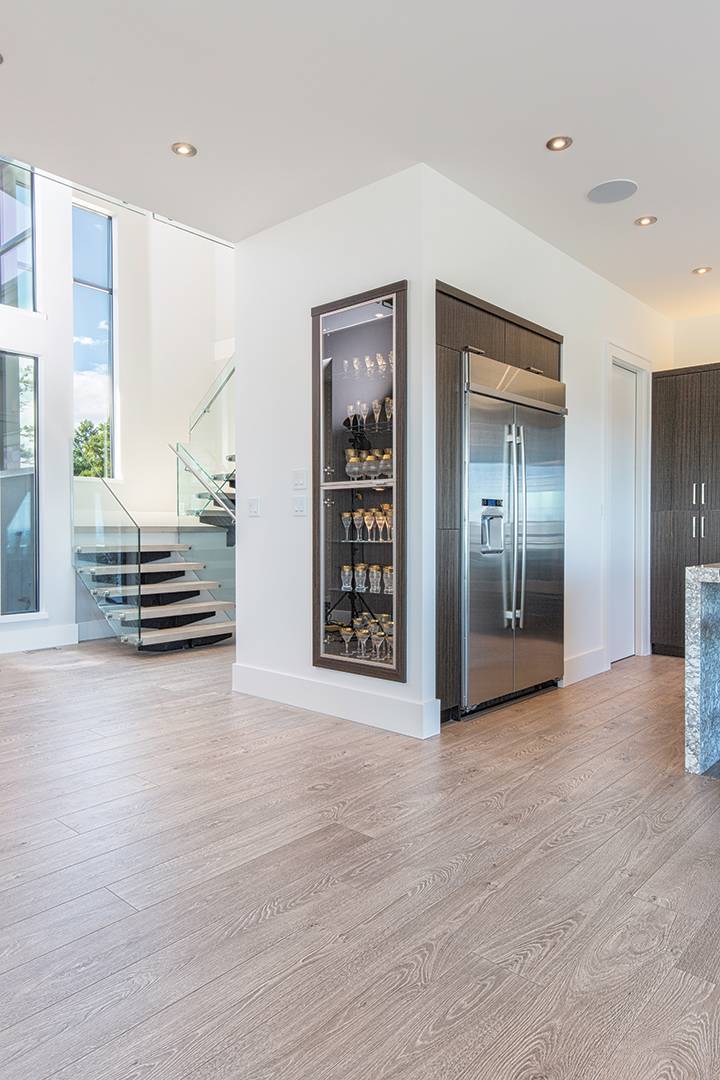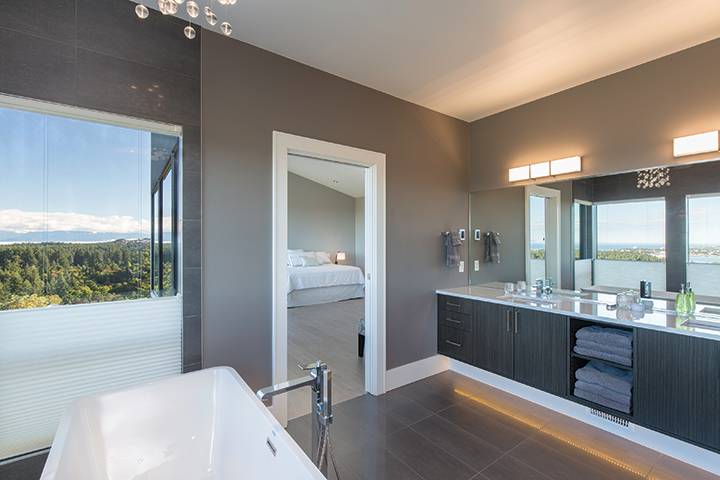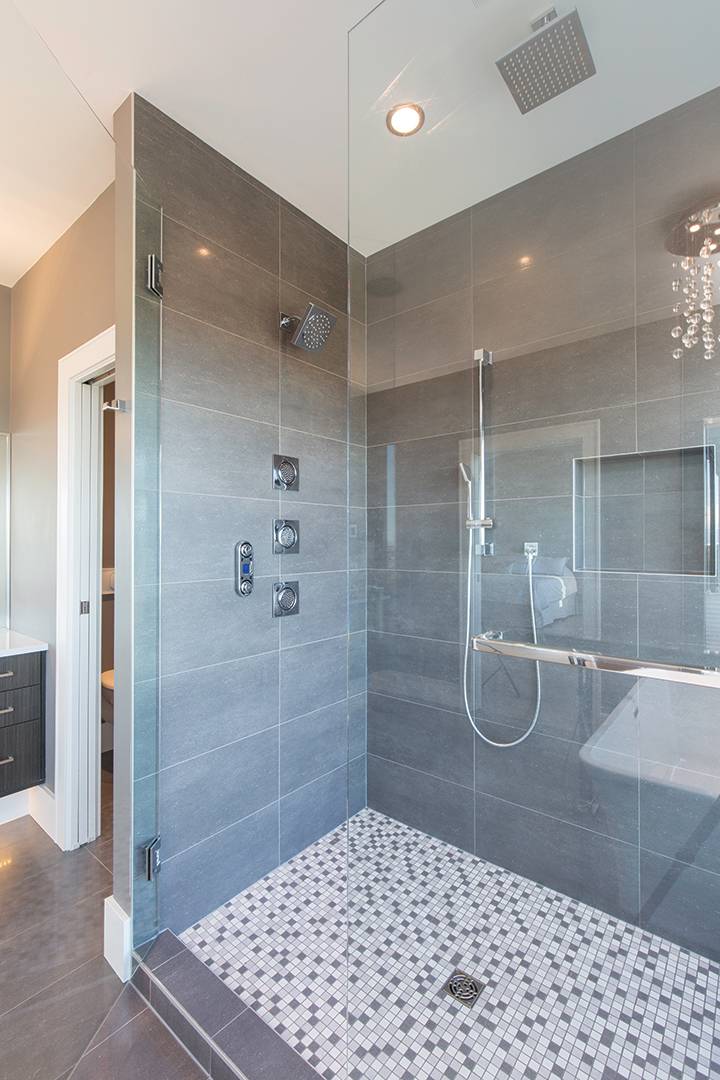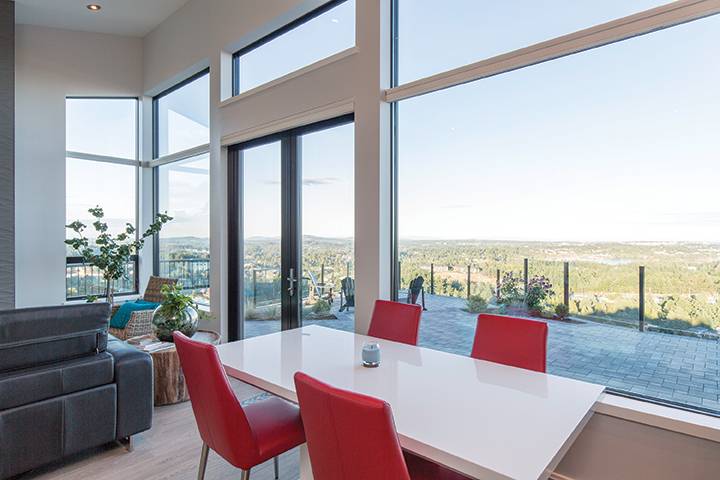 ---
RESOURCES
Builder : GT Mann Contracting
Home Designer : Wil Peereboom at Victoria Design Group
Flooring : Hourigan's Flooring
Kitchen and bathrooms : Harbour City Kitchens
Counters : Colonial Countertops
Appliances : Trail Appliances
Plumbing : Specialized Plumbing and Gas Works
Heating and cooling : South Island Sheet Metal
Electric : Rob Jones Electric
Windows : Ply Gem Windows
Doors : Slegg Building Materials
Finishings : Ground Up Custom Carpentry
Furniture : ScanDesigns
Audio : Grohovac Installations
Landscaping : Listco Landscape and Irrigation