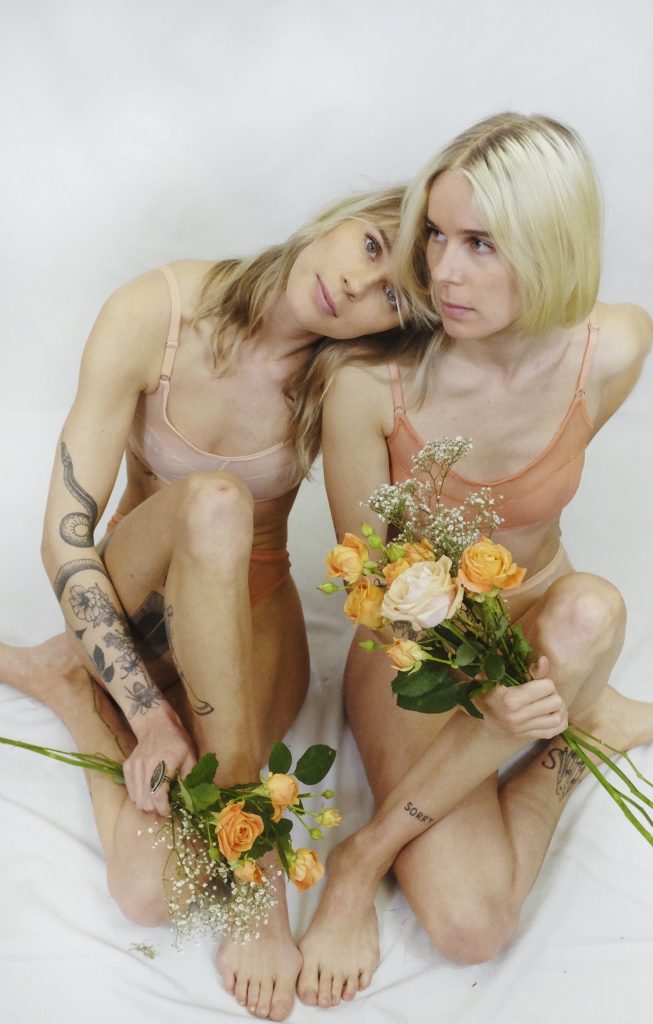 by Emily Dobby
The term "slow fashion" was designated by Kate Fletcher of the Centre for Sustainable Fashion, in the wake of the slow food movement.
Fletcher saw a necessity for a slower pace to stymie the damage the fast fashion industry has inflicted on the environment and global communities over the past few decades.
The fashion world has rapidly devolved into a filthy industry, polluting our water supply, encouraging mindless overconsumption, and exploiting women and children who work in factories. It requires an unending supply of finite resources and produces astronomical amounts of toxic waste. And the sad fact remains that we are consuming and discarding more outfits than ever before.
Nevertheless, there is reason to be hopeful; change is gradually sweeping across the fashion industry. The slower pace has been adopted by major brands across the globe over the past few years as values shift: Stella McCartney uses faux fur made from corn. Gucci uses carbon offsets. Sustainability-related keywords have increased 75% year on year, according to Lyst's Year in Fashion report last year.
Contemporary slow fashion has seen consumers pursue quality, timeless pieces that are made from more sustainable processes, less often. Slow fashion also celebrates the art of making clothes and the skills of the designers.
Slow fashion does reflect a mindful, more nuanced style of creating and shopping that prioritizes people and the planet, which could also include secondhand shopping, buying less, and focusing on natural fabrics. Slow Fashion is about being concerned with the long term effects of your choices as a consumer.
We live in a culture steeped in climate anxiety, so the next logical step lies in empowering people to make ethical choices which are supporting slow fashion brands and local economies. Hopefully one day, we'll be supporting climate positive brands that create an environmental benefit by removing additional carbon dioxide from the atmosphere.
Victoria-based lingerie designer Elyse Mathes' brand Elyse on Mars celebrates a slow approach to creating luxury intimates.
Elyse's work focuses on hand-dyed and hand-made intimates that follow an unconventional design model, often inspired by the jarring shapes and bright colour palettes seen in the Art Deco movement. Her designs rarely work with or against the body, but instead reimagine lingerie as wearable art.
She is motivated by the need for radical change in the textile and manufacturing industries and the desire to break body image norms, particularly in marginalized communities and particularly for those who struggle with their self-image.
Elyse on Mars was the culmination of a lifetime of creative and entrepreneurial endeavours.
Her love for creating clothes eventually intersected with an interest in thrift and vintage fabrics and she began to make outfits from second-hand materials. She became intrigued by lingerie upon realizing the industry seriously lacks a sense of sustainability.
Elyse wanted to connect her creative self with her sustainable ideologies, which, it seems, has been the foundation for Elyse on Mars.
Lingerie is an industry built on a contrived idea of what a woman's body should look like – an idea that has caused innumerable other women confusion and pain surrounding their self-image. Elyse finds great joy in breaking that sad and outdated norm. Intimates are a way for her to represent the beauty in ALL shapes and curves and sizes and spaces.
SLOW PACE
Slow fashion works in tandem with a concept that is somewhat foreign to the fashion industry – longevity. Handmade garments are made to last a lifetime, and fashion should reflect that. When someone buys a bralette from Elyse on Mars, they are given the opportunity to bring that garment back for a lifetime of repairs and upkeep.
Slow fashion also allows for a sense of community to form between local makers and sellers. It is more personal, with a deeper sense of connection to the people and the process.
Wages are at the top of Elyse's sustainability questionnaire. This means that the price of her garments is an honest reflection of the time and resources that went into making them. Slow fashion prices are often much higher than the prices of fast fashion garments and the world has acclimatized to paying those low prices. Sustainability is also a matter of material sourcing. She buys all of her new materials from an amazing local fabric store-Gala Fabrics-and everything else is thrift or second-hand.
When it comes to slow fashion, Elyse wants to ensure her garments have a sense of timelessness so that people don't feel like they are buying into a fad. She usually steers clear of lace to help set her apart from other lingerie brands.
Her colour palettes are mostly inspired by nature. All of her dyes are based on plants and flowers, my latest dye is a periwinkle shade. Elyse also finds a lot of inspiration in architecture, particularly the colours and shapes of Miami. She's also inspired by the women around her.
Her personal goal for the next three years is to move towards a climate positive approach using mesh that is made from 100% recycled plastics.
To learn more about Elyse on Mars, visit: https://elyseonmars.com/.