Athena McKenzie, Editor of YAM Magazine, shares how she is embracing autumn and learning to accept change.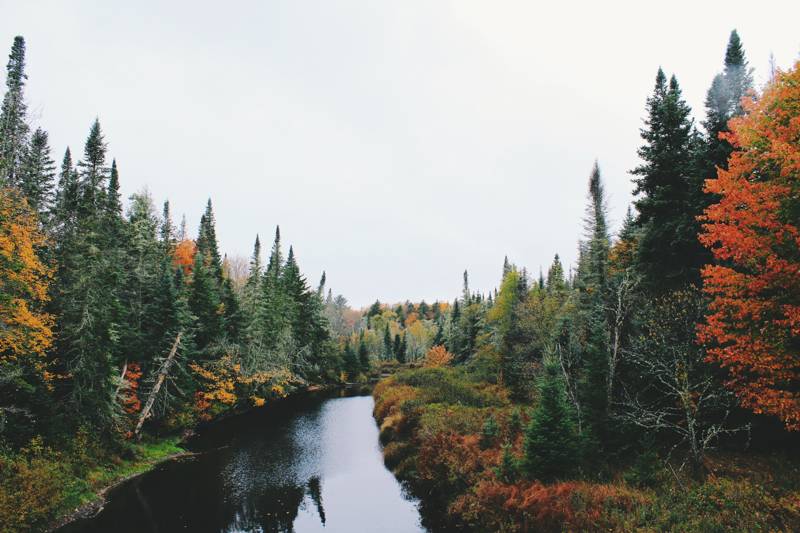 For many, myself included, autumn feels like the true new year. As F. Scott Fitzgerald wrote, "Life starts all over again when it gets crisp in the fall."
Maybe it's nostalgia for school days? Along with that crisp air, the new outfits and the excitement around seeing friends, the smell of a newly cracked notebook always seemed to evoke promise and opportunity.
This sense of a new beginning invites one to examine their life and set intentions for the future. It was in that spirit that I completed a YearCompass booklet, at the actual start of 2020, before the world went topsy-turvy.
"Using questions and exercises rooted in psychology, it takes you through the past year, then helps you turn your dreams into achievable goals," explains the YearCompass website.
Working through the booklet has become an annual tradition, when my partner and I gather with close friends to close out the previous year and plan for the next.
Reading my booklet now is a bit like opening a time capsule.
This year I will visit these three places: Newfoundland, New York and Greece.
This year I will connect with my loved ones in these three ways: more frequent and longer visits, traveling together.
My word for the year ahead: flow.
Needless to say, it has not been the year any of us expected. I don't know when or if those trips will ever happen. I don't know when I'll see all of my family — scattered throughout B.C., Ontario, Newfoundland and Florida — together again.
Given that, it could be easy to dismiss the YearCompass exercise as futile. But it also gave me the tools to navigate the very uncertainty that can work against goal-setting. Along with those more lofty plans, I set an intention to draw energy from meditation and yoga. Thanks to virtual classes with MokSana, these activities are a pillar of my self-care, sustaining me through lockdown and now during the variable days of Phase Three.
And while flow may not be the first word that comes to mind for 2020, given its abrupt shifts and changes, I have found that by nurturing flow in my days — with routine and small achievable goals — it works on a fundamental level I didn't fully appreciate when I first choose it.
Another intention, to start from a place of kindness, has also served me well in recent months. All of us are navigating through a strange new world, and compassion is crucial.
Most notably, I encouraged myself to take on new challenges. When Kerry Slavens stepped down as YAM's editor to pursue her own fabulous way forward, it presented an unanticipated opportunity (a nice contrast to the year's other unforeseen events). I took a deep breath and jumped at the chance.
If I were to embrace my intuitive sensibility that autumn is the true start of the year and redo my YearCompass now, I would channel poet Maya Angelou, who said: "My mission in life is not merely to survive, but to thrive; and to do so with some passion, some compassion, some humour, and some style."
— Athena
You can email me at amckenzie@pageonepublishing.ca