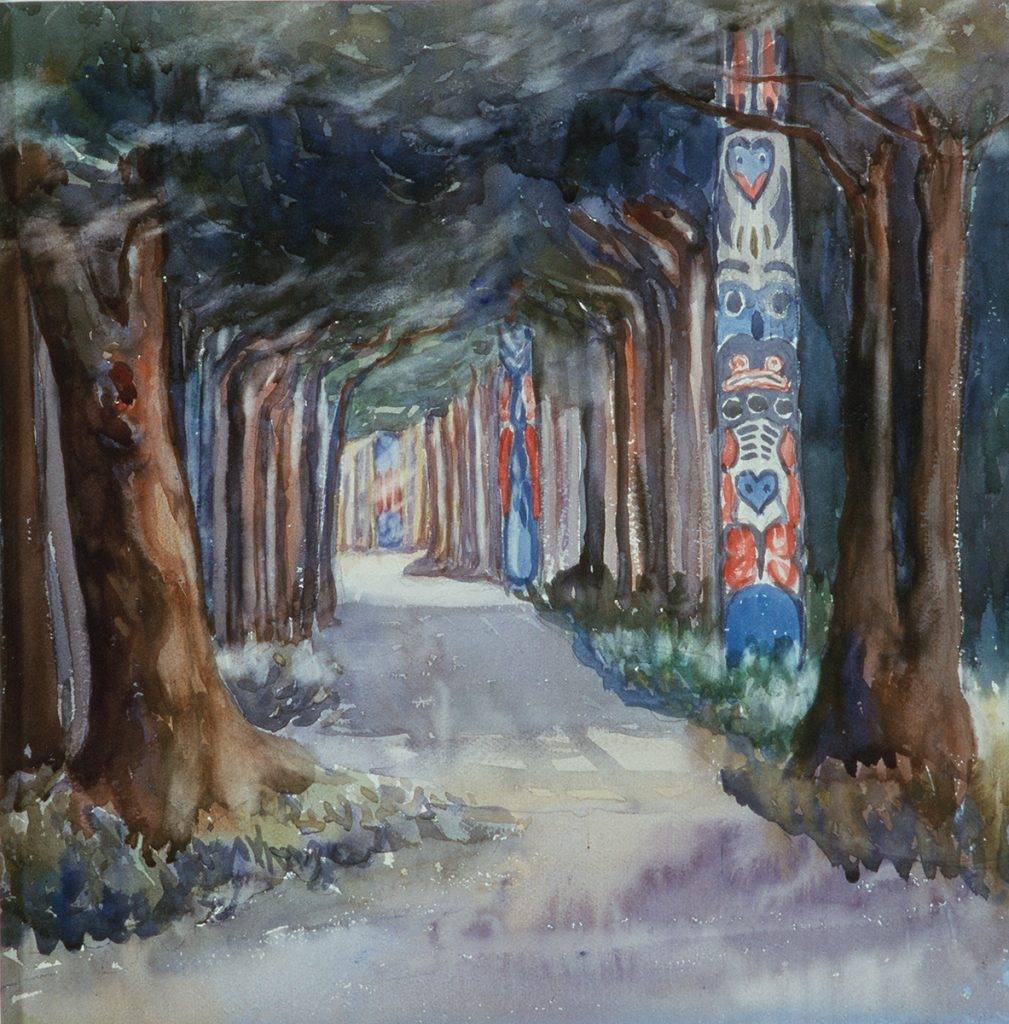 Starting July, 17th, The Art Gallery of Greater Victoria investigates how Emily Carr viewed and interpreted the land and sites she painted in British Columbia, and how she is understood by both artists and historians in a new exhibition, Emily Carr: Seeing and Being Seen.
"Emily Carr's legacy is intertwined with the land and sites of this region. She is celebrated for the way in which she articulated what she saw in these landscapes through painting and for how she interpreted and portrayed Indigenous village sites, landmarks, and culture," says AGGV Acting Chief Curator and exhibition co-curator, Nicole Stanbridge.
The exhibit is divided into two sections. One half of the gallery will examine how Carr documented what was around her, featuring many of the works she is known for today. The second half focuses on how artists and historians of varying backgrounds and outlooks, respond to, and interpret Carr's work.
This half of the exhibition reveals a more extensive narrative to the convergence of land and cultures that Carr was exploring in her work.
Being Seen examines works by other artists impacted by Carr's oeuvre, including artists and historians who appreciate her work, and works that inspect her interaction with Indigenous peoples. Showcased in this section are artists such as: Edythe Hembroff-Schleicher, Pat Martin Bates, Jack Shadbolt, Isabel Hobbs, and Joan Cardinal-Schubert offering many varied perspectives to engage with. Schubert's work titled Birch Bark Letters to Emily Carr: Astrolobe Discovery depicts letters written to and imagined conversations between Carr and the artist of Kainaiwa ancestry.
"All of these artists see Carr through their own unique vantage point, and contribute to the ongoing discussion about what her work and legacy represent. The lens through which artists are seen by others shapes their legacy throughout their lives and after they are gone, and Emily Carr is no exception," says exhibition co-curator, Mel Granley.
The exhibition, which runs in the AGGV's Graham Gallery through July 2022, opens with a free Public Open House on Saturday, July 17, from 10 a.m. to 5 p.m. For details visit aggv.ca/exhibits/emily-carr-seeing-being-seen/.