From paintings and sculpture to glass and metal work, there are beautiful ways to personalize your space with works by local artists.
by Athena McKenzie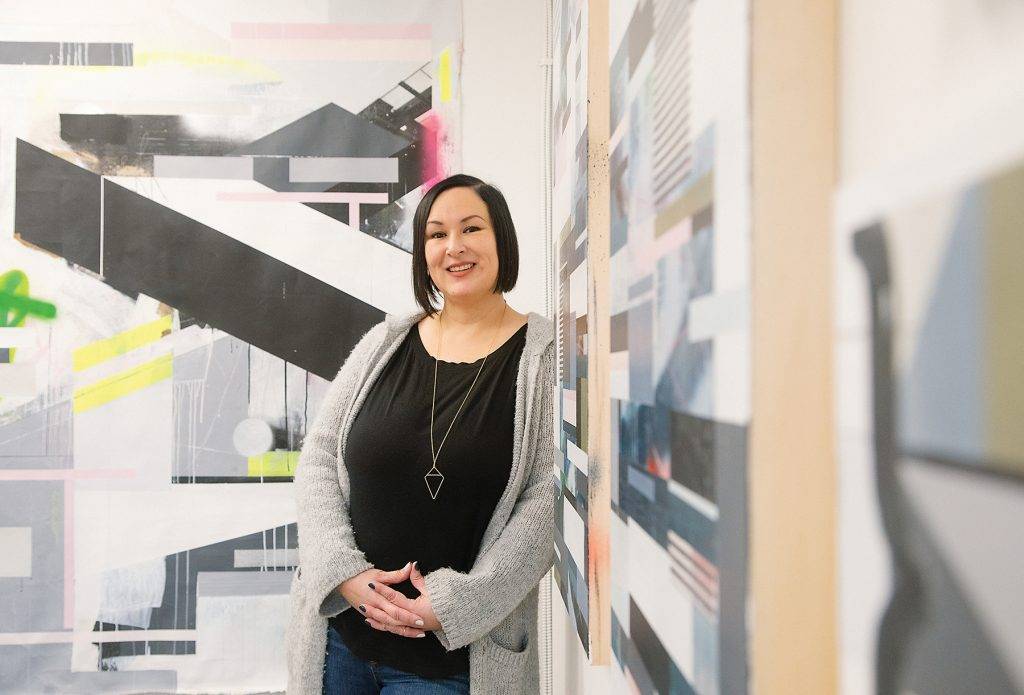 ---
For some, art is a way to tell their story — through the pieces that speak to them, reflect their travels, or represent a stage of their life. For others, art is simply décor -— a way to add colour and visual interest to their space. Whatever the motivation for acquiring art, Vancouver Island is blessed with an abundance of artists creating beautiful pieces.
"Art adds personality to your home," says Heather Wheeler, owner of The Avenue Gallery.
"It is a way for you to express your individuality visually. A stunning piece of art becomes the focus in the room. It can stimulate conversation or provide a sense of relaxation."
If you're looking to purchase art, Wheeler recommends taking your time and looking at a variety of art in person and online.
"You may be surprised by some of the pieces you are drawn to," she says. "Don't second-guess yourself if you have a strong connection to a piece of art."
Local artist Zandra Stratford agrees."The best advice is to buy something you love, something that gives you a visceral response," Stratford says. "Don't overthink it; don't think of it as an investment. Just buy it because you love it."
There are many fine galleries in Greater Victoria that showcase local, regional and nationally recognized artists. Some artists will arrange private viewings. When they can run, the Sidney Fine Art and Sooke Fine Art annual exhibitions, as well as the AGGV's TD Art Gallery Paint-In, give many emerging artists an opportunity to introduce their artwork."By choosing to purchase original artwork, you also choose to support the individual artists," Wheeler says. "What a beautiful way to make a statement."
Here are just a few of the area's artists to help you make a statement in your home.
LISA SAMPHIRE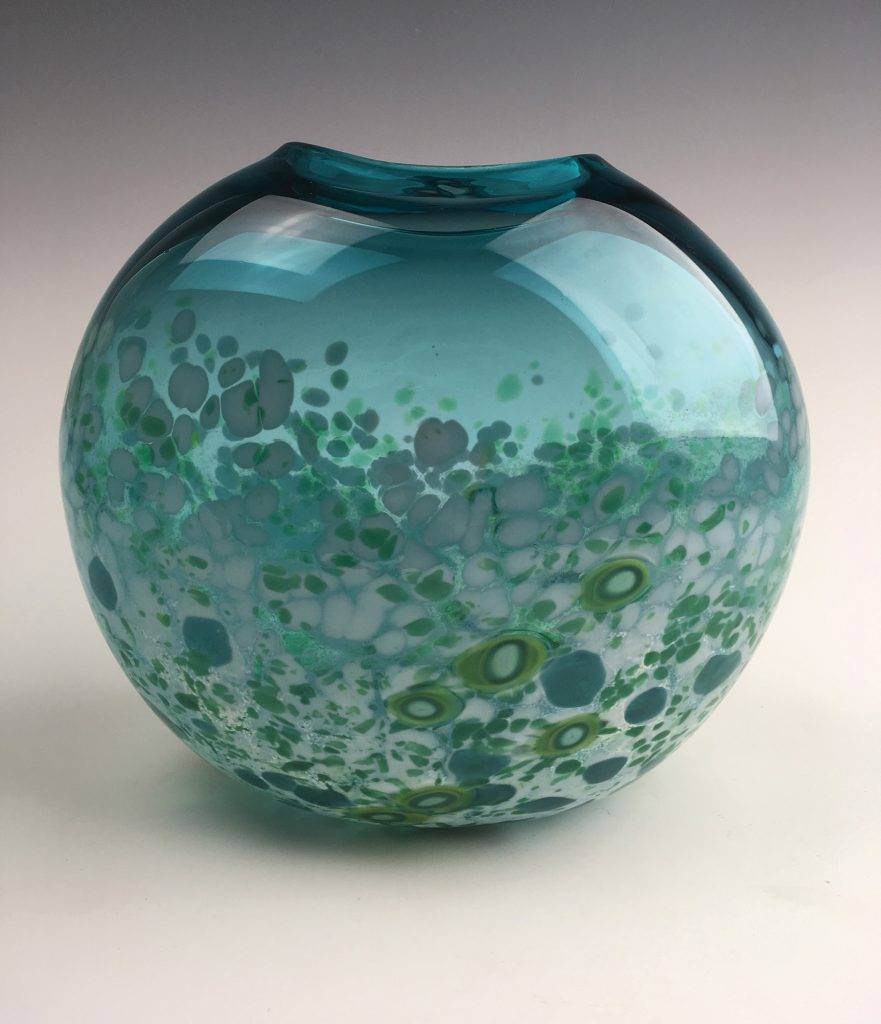 ---
Glassblower Lisa Samphire creates three dimensional works of art.
"Blown glass opens up the options for artwork in a space because it's three dimensional and can go anywhere," she says. "I also love the fact that pieces I make can also hold flowers, food and drink."
Samphire, who is represented by The Avenue Gallery, has made her living as an artist for the past 35 years and still feels a sense of pride at seeing her art finding its place in a home.
"Glass looks best when it has light all around it, passing through it over the course of a day and the seasons," she says. "I love it when the piece changes in the space … I love to think about the collector/owner interacting with my pieces on this personal level."
---
ANDREA SOOS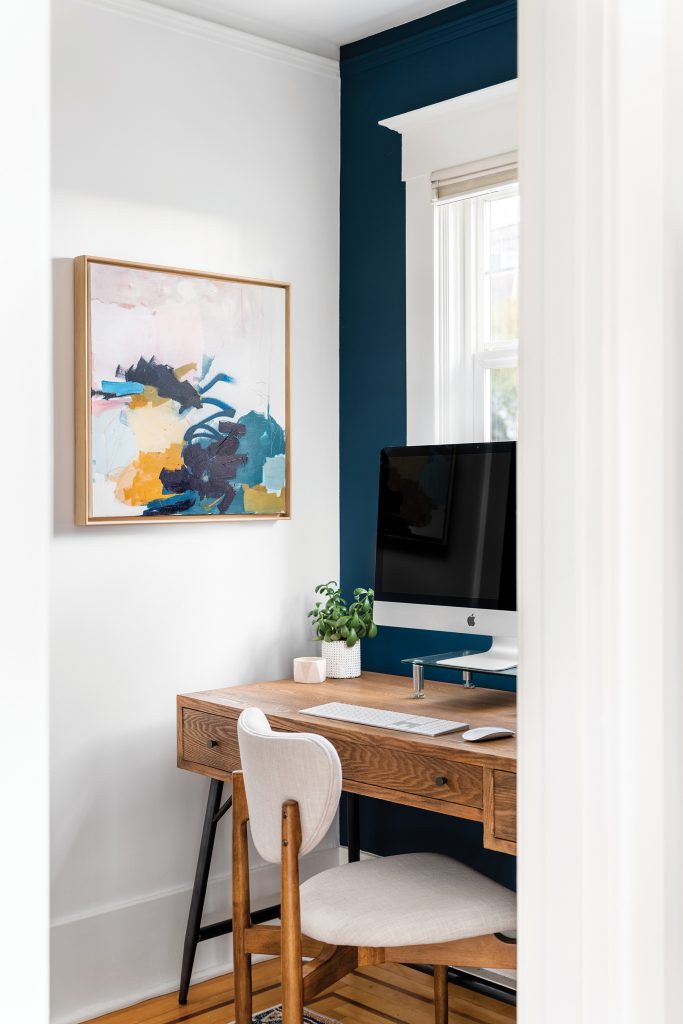 ---
Painter Andrea Soos calls her work a process."Meaning the outcome is not determined before I begin," she says. "I may have an idea of colours ormarks, but the colours and the canvas evolves as I go along."
For her, the art displayed in someone's space is personal, adding personality, and "hopefully playfulness and love" to a home."It is very flattering to see my work in people's homes," she says. "To feel that I made something that spoke to them intuitively is amazing."
"Often clients can't exactly explain why they love the piece but that it spoke to them and made them feel a connection. I am always in awe of that and have felt the same thing with other artists' work, so I know how special that is."
---
ZANDRA STRATFORD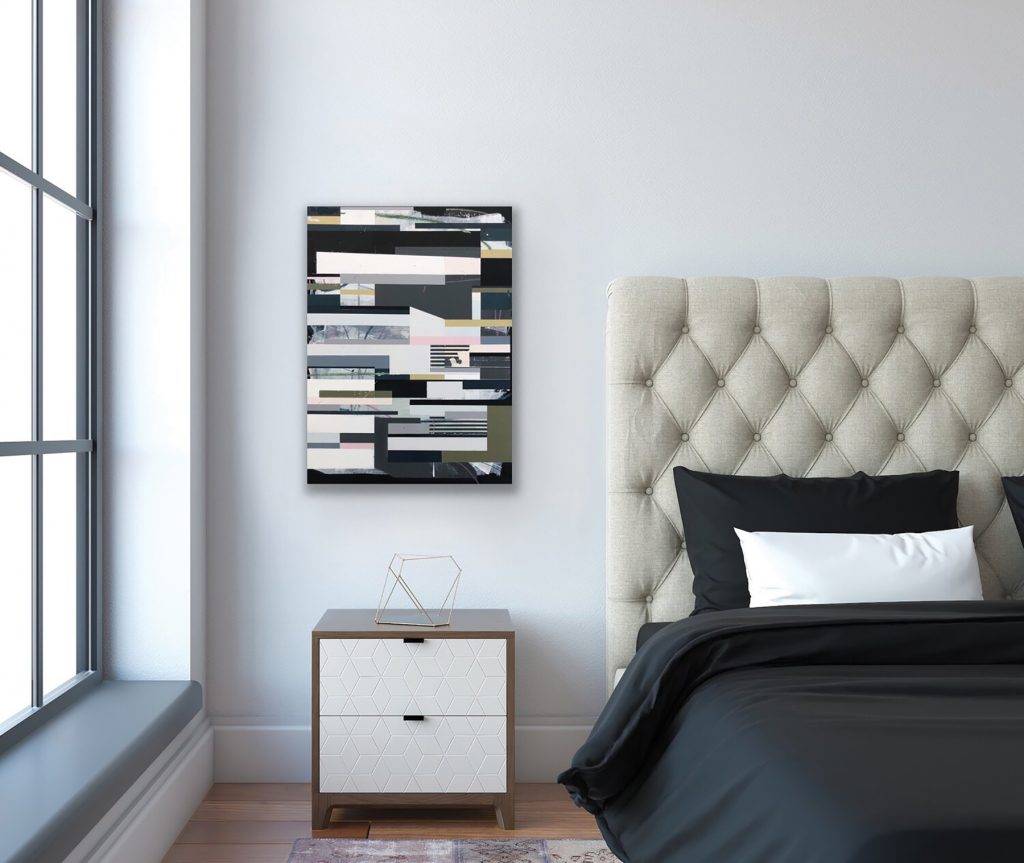 ---
Evocative of urban architecture, Zandra Stratford's work incorporates a variety of elements found in a cityscape, rendered in a soft colour palette for a modernist and contemporary feel.
"I'm obsessed with the layers of urban signal that aggregate on top of one another: old ads, band posters, stickers, caution tape, graffiti painted over and retagged — ambience, rust, decay," she says.
"It all takes place atop deliberate choices; architectural structure, engineering standards. My work builds on that vernacular and then adds unpredictability."
Whether it's a larger, immersive work or a smaller piece, she gets a thrill when collectors hang her art.
"Their home is their story, and I get to play a small role in that story," she says. "That all gets woven into the narrative of someone's daily life, even in a subtle way. That's magic."
---
BRENT LYNCH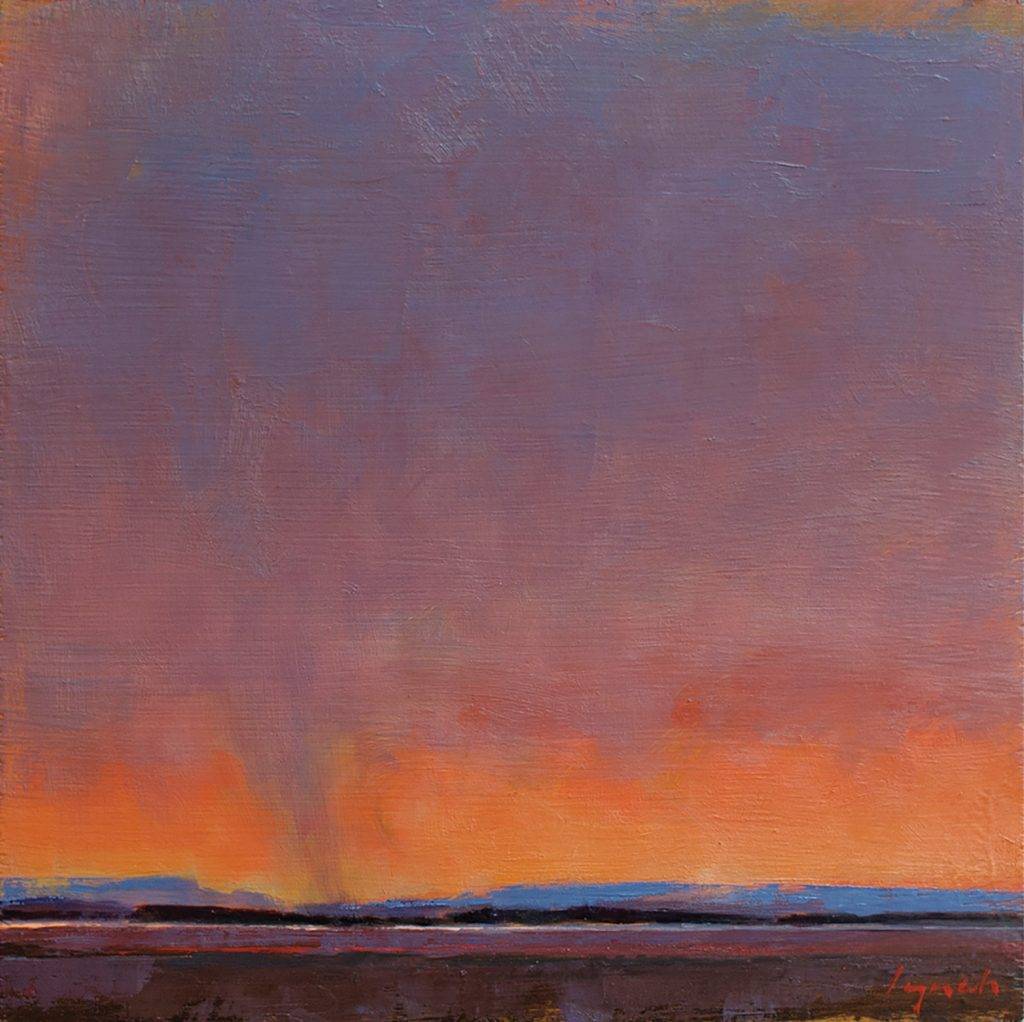 ---
Originally an illustrator, working on everything from large murals and record cover art to books and magazines, Brent Lynch now focuses on his own paintings. While he mostly uses oils for his landscapes and figurative works, he sometimes creates with watercolours and pastels.
Lynch, who is represented by The Avenue Gallery, believes a house full of art could never be boring.
"At its best, art can inspire," he says. "The image can be a spiritual indicator, conductor, reminder and a spring board for a viewer's imagination."
Seeing his own paintings displayed in someone else's space gives him a sense of satisfaction, knowing that the artwork has found an appreciative home.
"Especially when the work hangs on a good wall."
---
DAVID HUNWICK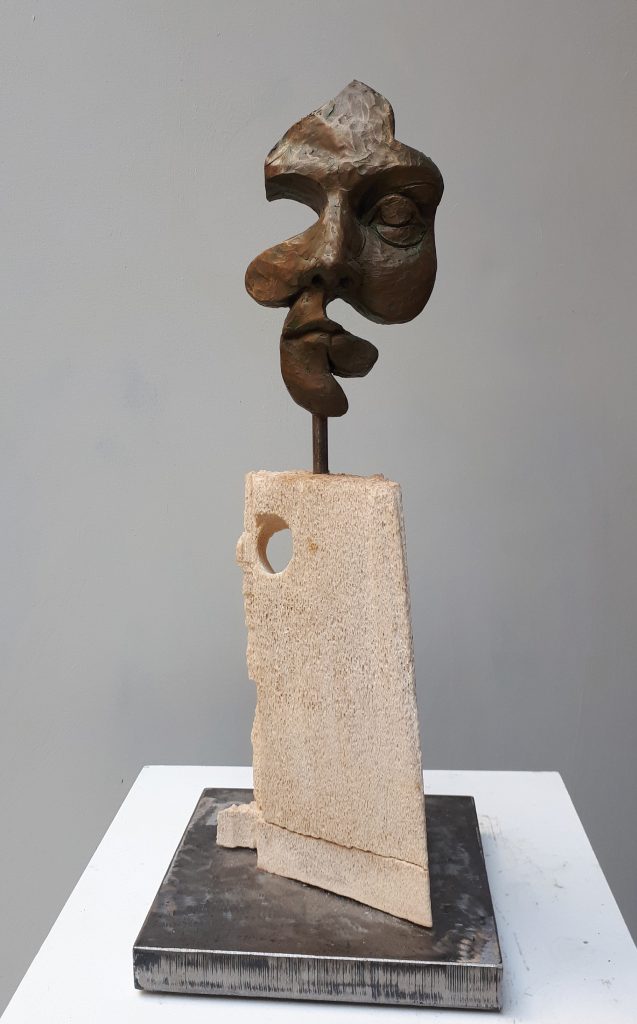 ---
In creating his sculptures, David Hunwick typically begins with clay to fabricate a mould from the original, then casts in bronze, resin or concrete.
"I would describe my work as expressive and symbolic," he says. "Using both figurative and abstract forms, my aim is to capture both the seen and unseen elements of the human experience."
He believes that art not only adds colour and form but can add narrative and story to a home or garden, reminding us of things beyond the walls we have created.
"I do not have a favourite space for display. Each venue has its own character and mood," he says.
"Though having natural light where possible and adequate space to view the artwork is important.Typically with sculptures, they work well in green open spaces, but can equally be at home in a well-litalcove."
---
LAUREN MYCROFT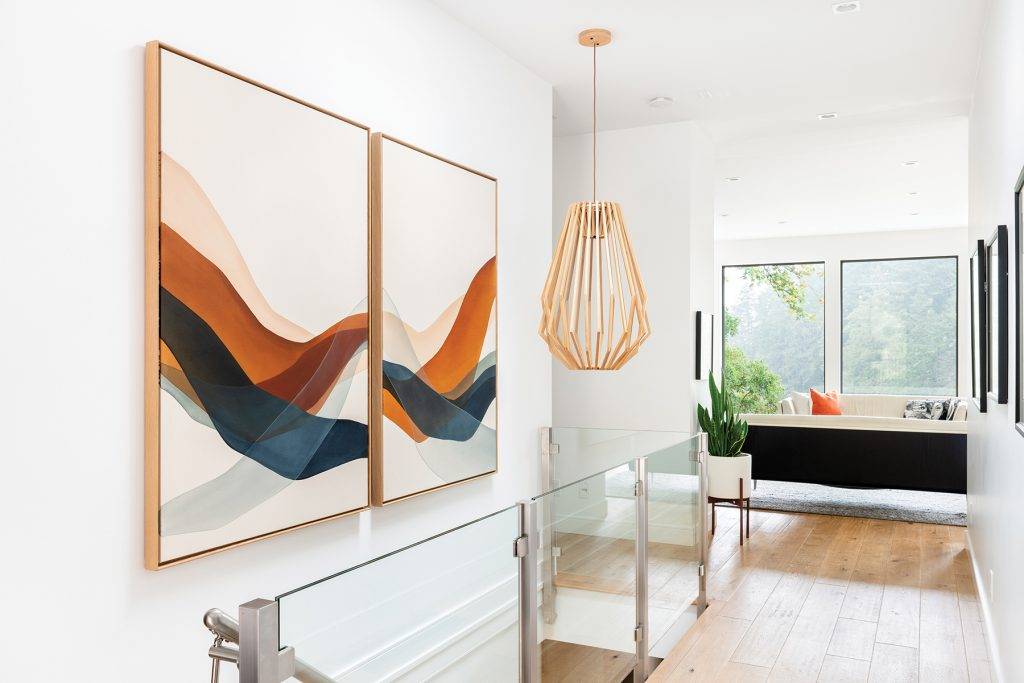 ---
Painting with liquid acrylics and inks, Lauren Mycroft considers her creations abstracts.
"My paintings are about reducing ideas into a feeling or an emotional experience, through colour relationships and harmony," she says.
"I don't think art has to match the décor … I love seeing art that blurs the boundaries between something solely esthetic and a functional object. It isn't purely to look at but an experience to be had, such as a sculptural vase or table."
Being selective about the art she displays in her own home, she calls it
an honour when someone picks her creations for their personal space.
"It's always so interesting to me to see where my paintings end up.
---
BRANDY SATURLEY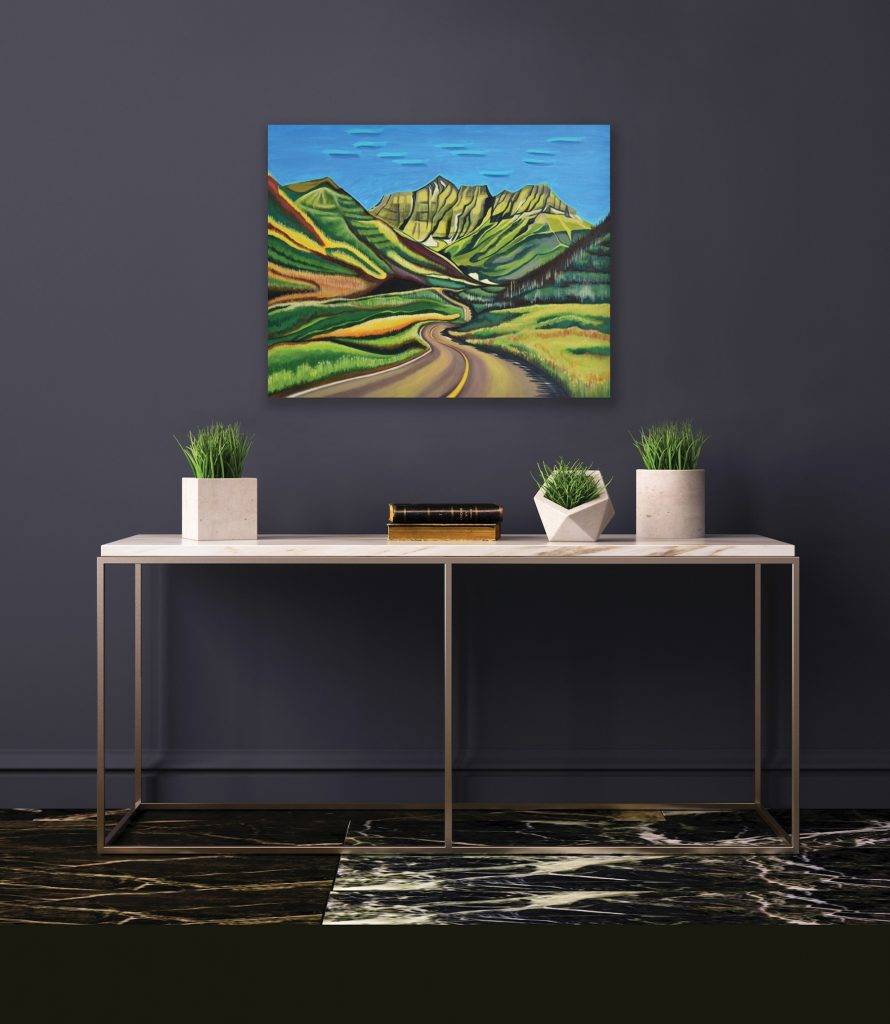 ---
For painter Brandy Saturley, the most important thing art adds is an inception point for future conversations.
"A well-crafted piece of art offers a starting point for conversation, a reflection of one's tastes and escape," she says.
"Original art on your wall offers a vacation from reality and the stresses of the day. Art offers a moment of meditation, a place where your mind can wander and rejuvenate. When you cannot get outside, or take that vacation, art provides a place for your mind to escape."
Saturley paints Canadian Pop Art style paintings, with a vivid palette and stylized elements of realism set against abstract backgrounds.
"My work is for collectors who change the couch to go with the art," she says, "and not the art to go with the couch."
---
BLU SMITH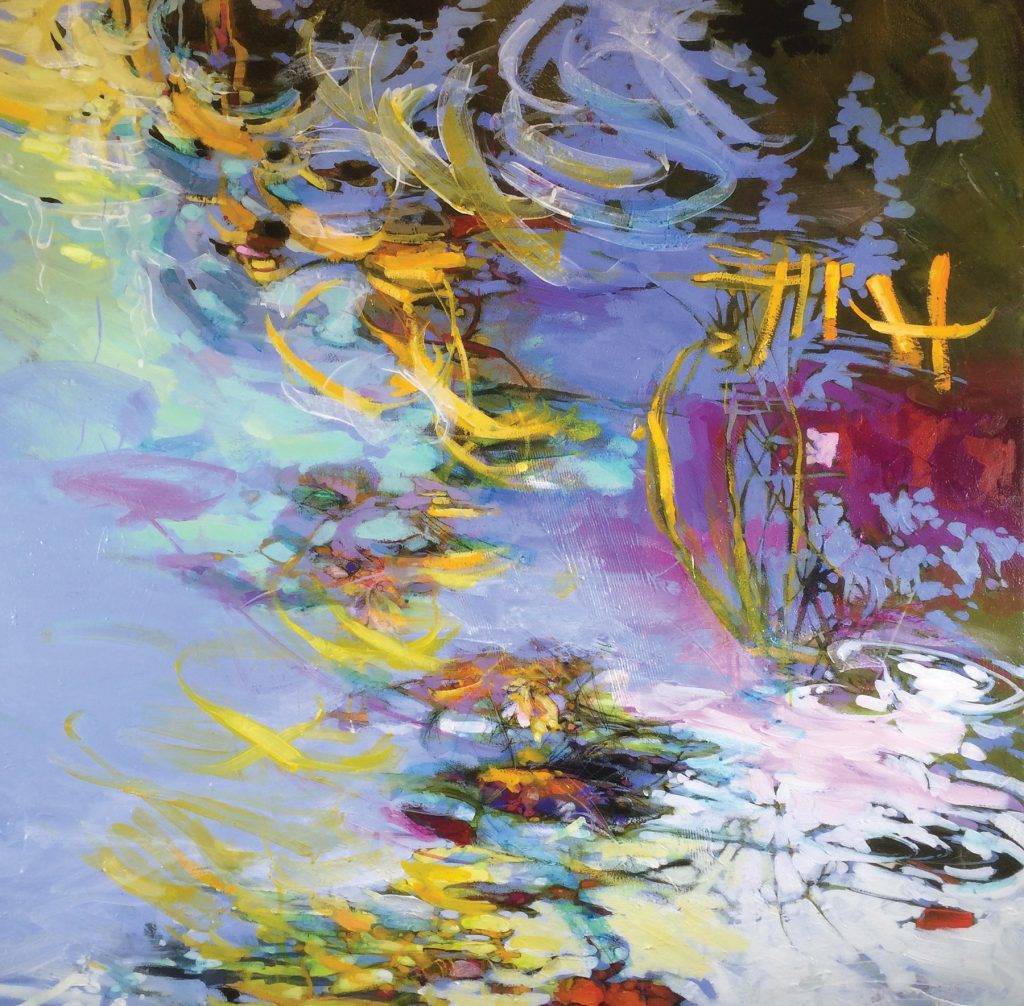 ---
For nearly 20 years, Blu Smith's "singular focus" was learning the language of abstraction.
"I allowed no other outside influences to penetrate my 'non-objective' abstract works," he says.
But when his family moved to North Saanich, he was overwhelmed with the lushness of the area.
"What resulted was this powerful combination of colour, abstract shapes and the essence of nature," he says.
Matte medium, moulding paste, glazing liquids and stucco are some of the mediums Smith uses in his paintings. He "works very large," often giving no thought to the size or where a work will be hung.
"They are often oversized, but with the right buyer they will find the perfect space and home," he says.
"Art should not be fit into a box but be allowed to flow and burst out of convention."
---
NATALIE BRAKE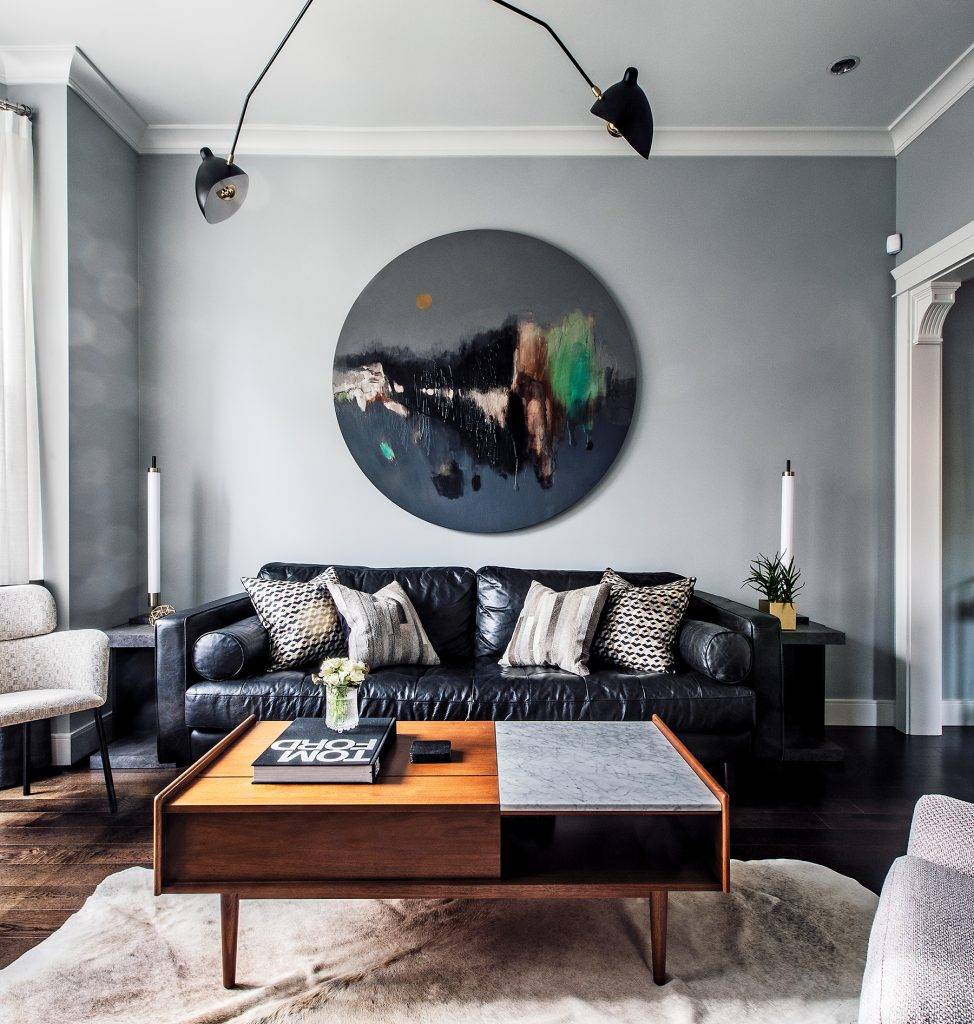 While Natalie Brake describes her work as flowy and organic in composition, she also believes it is contemporary.
"I like to add modern innovation, so I use mediums like epoxy resin, or I include UV lighting installations to make the work appear luminescent at night," she says.
"I like to really push innovation, but I want it to feel very natural."
Brake has synesthesia, a neurological condition which means her senses sometimes get mixed together.
"When I listen to classical music,I almost always see colours in my field of vision," she says.
"As an artist, this works wonderfully in my favour, and I notice my synesthesia a lot when I'm painting …I think that energy shows in my work.
---
MARY FOX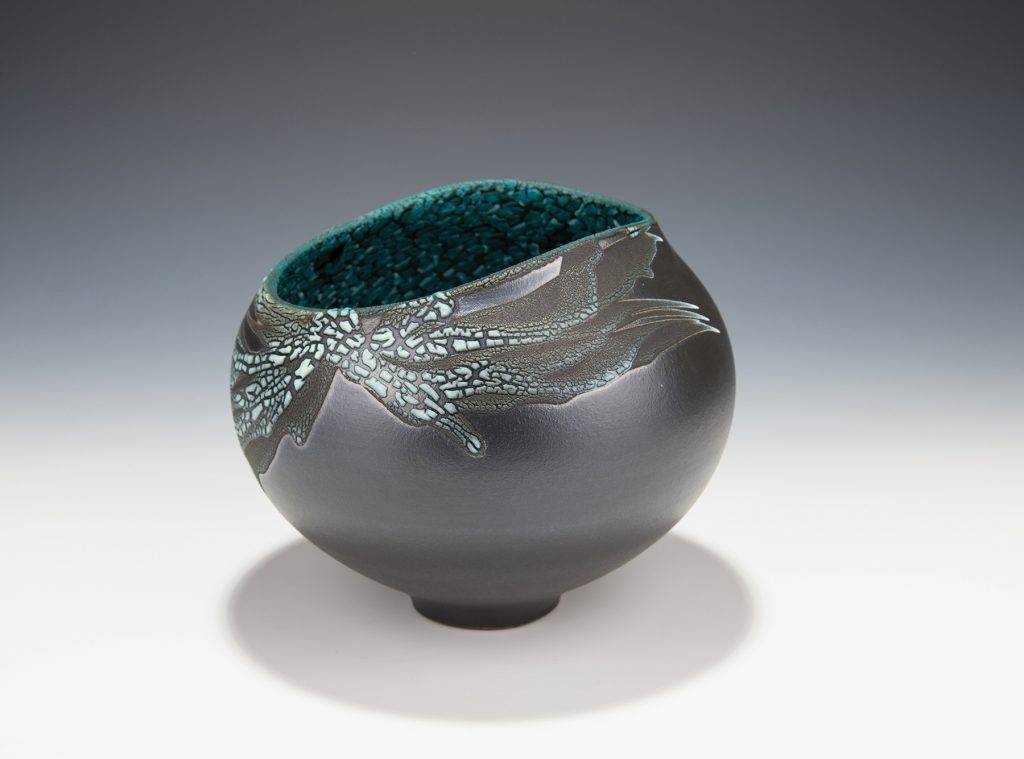 ---
Clay is Mary Fox's first love, but she has also started working with glass blowers, Lisa Samphire and Jay MacDonell to create her forms in glass.
"Be it for the mug you drink your morning coffee out of, the decorative forms I design for contemplation or the book I wrote [My Life as a Potter] to inspire others and share my creative life journey, beauty is the common thread," she says.
She believes our daily lives are enriched by the objects we choose to keep around us.
"What are the pieces you most treasure in your home?" she asks.
"Often it's the handmade objects from your past, the painting you looked at for years in your family home, the table your grandfather made just for you, the pottery salt bowl your mother had sitting by the stove. The things that were created with intent and love —those are what we come to cherish."
---
SEAN SCHUSTER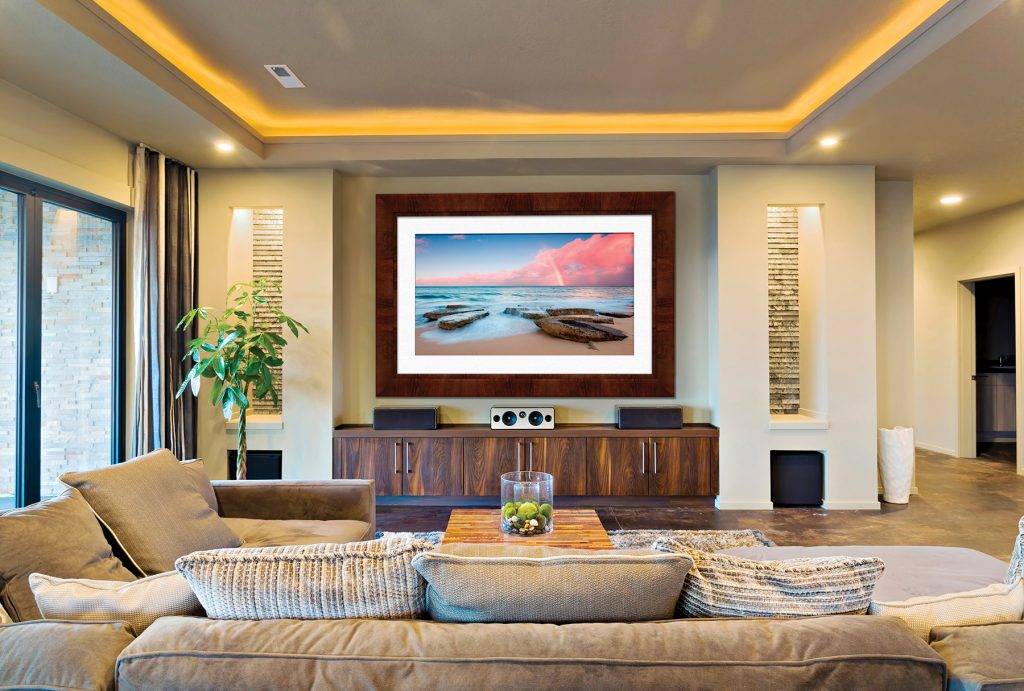 ---
Sean Schuster describes his work as "fine art and landscape photography."
All of my images are printed in the dark room on old school photographic paper that has silver halide crystals embedded in it," he says.
"It's the light reflecting off of this paper that gives people the illusion that they are lit from behind."
He believes art gives a collector the ability to bring a certain mood into their home, as art has the ability to affect one's feelings.
"A home is a sacred place; it's the place that we go to get away from the masses and unwind after a long day or week," he says.
"Imagine coming in from a long day at the office and you get greeted at your entryway with an image of a lush green waterfall to remind you that you are home. Photography, and, in particular, the type of photography I am creating, is very realistic … often we get people saying that they feel like they are 'right there."
---
CHRIS PAUL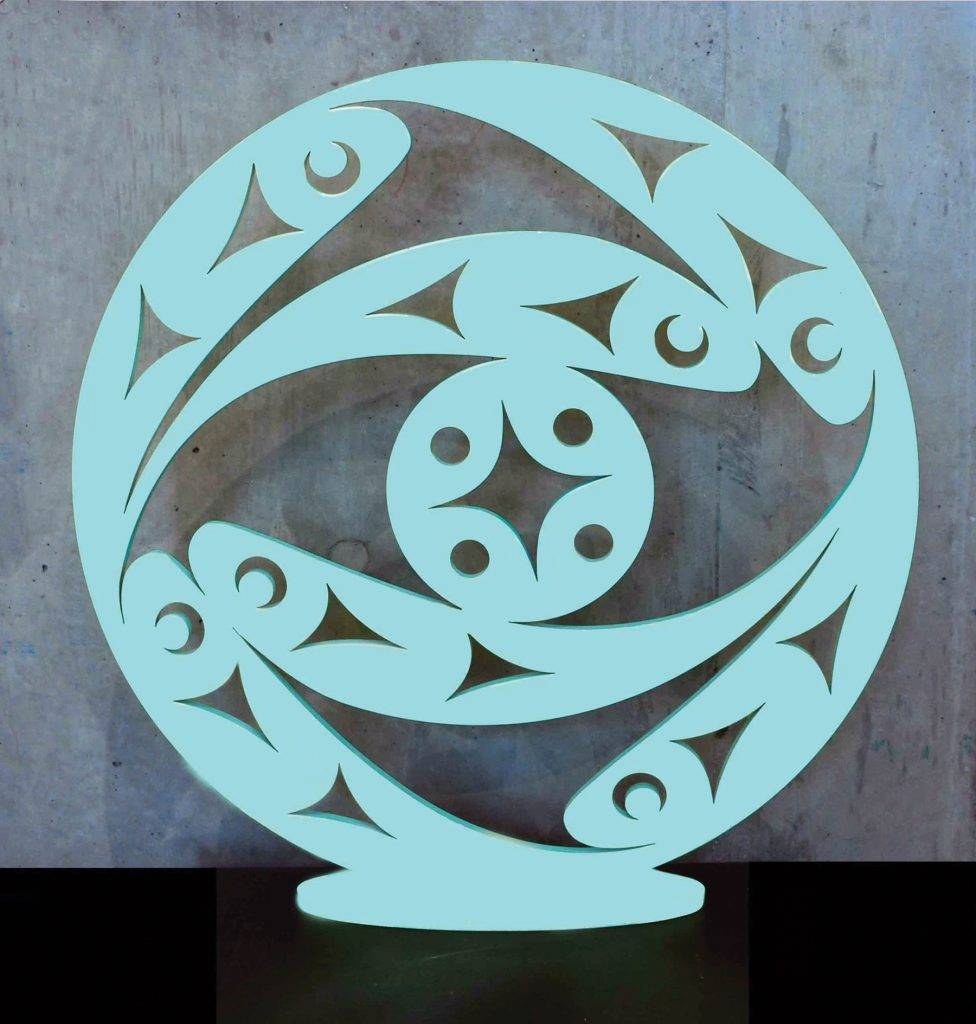 ---
While Coast Salish artist Chris Paul creates giclee prints, cedar panels and glass sculptures, he loves working with architects to design artful pieces that are incorporated into a build. He calls his recent work —which can blend wood, metal and glass — jewelry for buildings.
"When people design at a certain level, they want these elements [incorporated] into the building — it can be a centerpiece or a focal point, and it can be steeped in local design or history," he says.
"With reconciliation and all that going on, what does that look like? How does reconciliation look in terms of local architecture and history? I think the best thing about jewelry for buildings is that it acknowledges history and it recognizes that [the building] could still be there in 100 years."
---
MAARTEN SCHADDELEE
Along with his realistic sculptures — such as whales, eagles and dolphins — Maarten Schaddelee creates more interpretive pieces he describes as his lyrical works.
"They are a series of curves and intertwining loops," he says. "It's lyrical and it's abstract. I love working on these pieces. Mark Heisel, a sculptor in Idaho, said to me, 'You've always been chasing the curve.' Yes, I guess I have always been chasing the curve."
The artist, who is represented by The Avenue Gallery, uses both wood and stone for his sculptures and has also expanded on his creations, producing relief carvings.
"What I've heard from so many people is that they love it because it's tactile," he says.
"It's very difficult not to touch a sculpture, especially if it's marble, and if it's been in the sun at all and it gets warm.
The smooth warmth of marble is quite a sensation."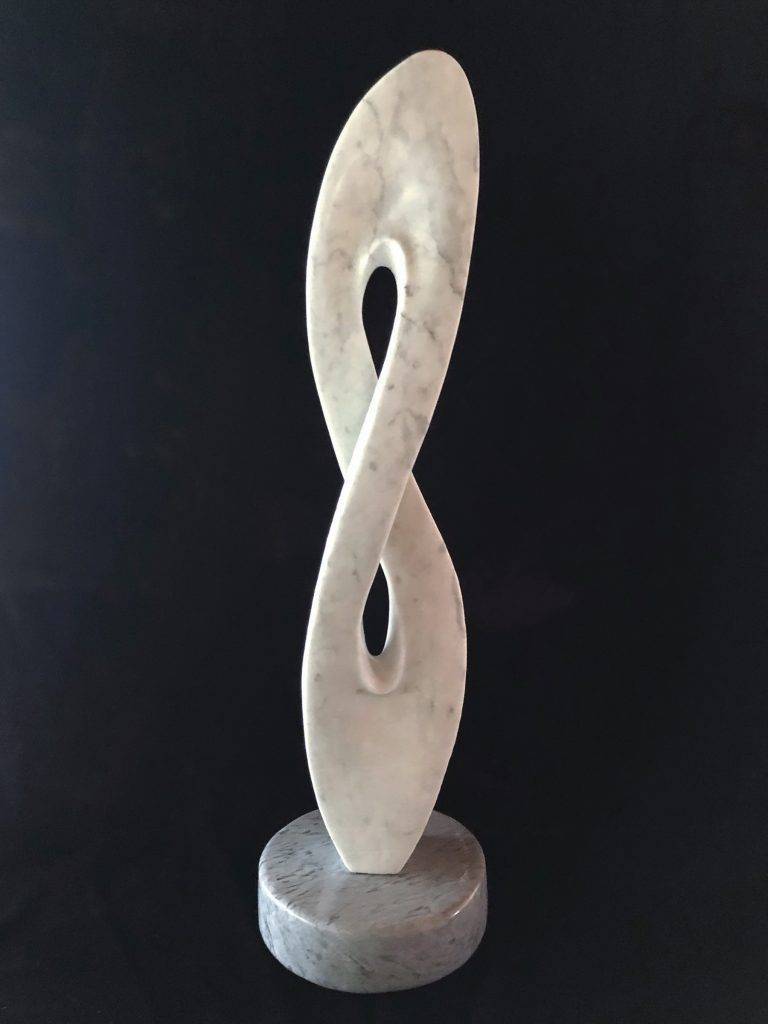 ---
HOW TO DISPLAY YOUR ART
Tip from Heather Wheeler, owner of The Avenue Gallery
• Wheeler, who does in-home consultations, advises measuring and marking out the dimensions that feel right. This will give you a starting point for the scale of the piece you should be looking for.
• "One large piece of artwork is often more pleasing than a number of small pieces clustered together," she says. "Groupings certainly can work, but they should be uniformly spaced for balance."
• Another common mistake is hanging a painting too high. "The midpoint should be between 57 and 60 inches from the floor. If the space has lower ceilings, aim for the shorter midpoint; aim for the higher midpoint for taller ceilings," she says.
• There are circumstances where Wheeler does recommend grouping, such as mixing three- dimensional artwork (sculpture, ceramics, glass) with paintings to achieve a vignette. "Move your artwork around periodically so that you view it in a different room and in new light," she says.
• For people looking for art to act more as a décor piece, Wheeler advises tonot get too caught up in matching your sofa. "Think about your accent colours," she says. "Or use a painting or décor piece to pull accent colours from. You can always change your throw pillows to echo the tones that you like in the image."